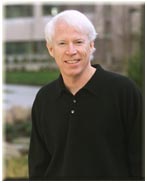 After much anticipation; ActiveWin.com recently was able to interview Jim Allchin, group vice president of Microsoft Corp.ís Platforms Group. In this interview, we discuss his greatest achievements, open source strategy, evolution of Windows, progress of Longhorn, and much more. Here is a short excerpt:
ActiveWin.com: How do you feel about the recent developments in the open source community? Do you still feel open source as a threat?
Jim Allchin: Customers need to judge non-commercial software and Linux based on the merits of what they provide. This is true in terms of technology, compatibility, and the safety of your investment (whether the product you buy indemnified from patent-infringement lawsuits). Non-commercial software is a competitor to all commercial software. So yes, I view it as a competitive challenge.