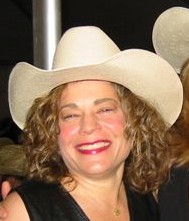 ActiveWin.com recently had a chance to interview Dee Dee Walsh, Director of Communities for Windows Client Group regarding Windows Marketplace. Here is an excerpt:
ActiveWin.com: How will you avoid the prejudgment that this is just another marketing ploy? How is value provided to customers through the new website?
Dee Dee Walsh: Windows Marketplace is not a profit generating effort for Microsoft, and the initial reaction from customers and partners has been extremely positive. In addition to search capabilities that enable customers to browse products in more than 500 categories, customers can search by company, the most popular products or they can search for any product with a single click. The site also enables customers to connect with and be a part of the Windows community and provides them with a wealth of advice on products from other Windows users in the form of user-generated product reviews and ratings. Additionally, it gives them the opportunity to post their own reviews, discuss products and even ask questions of other people like them in a moderated setting, providing them with the information they need to make informed purchasing decisions. We hope the Windows community will find these features tremendously useful.