News & Articles
Early Chrome Preview
INTRODUCTION
---
At the Windows® Hardware Engineering Conference (WinHEC 98), Microsoft demonstrated a technology preview of advanced Microsoft® Windows multimedia technology, code-named "Chrome." Chrome is a future enhancement to the Windows operating system that unlocks a new range of high-performance multimedia content for DVDs, CD-ROM titles, and Web sites. End users with Pentium II 350 MHz-class or better systems with the Accelerated Graphics Port (AGP) will experience higher fidelity 3D graphics and sophisticated interactivity in multimedia applications. Developers get a simple way to create higher-performing multimedia content using DirectX® and the Extensible Markup Language (XML). This document outlines the key benefits of this exciting technology to end users, developers, and hardware manufacturers.
BENEFITS FOR END USERS
---
Today, users often complain about the quality of multimedia content and the time it takes to download multimedia content from the Web. Chrome will offer users with high-performance Windows 98 and Windows NT® 5.0-based PCs the benefits of richly interactive DVD, CD-ROM, and Web multimedia content. Chrome-based DVD titles will offer enhanced content that supplements and is synchronized with the DVD video. In the case of Web multimedia content, users will experience much higher performance when viewing Chrome-based content, as download times will be significantly shorter and display will be optimized for the underlying Windows-based PC hardware.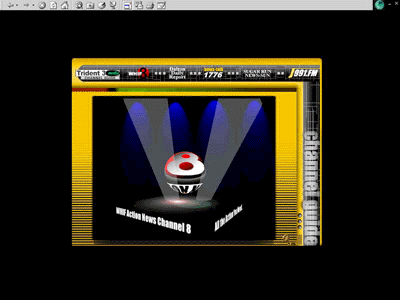 BENEFITS FOR DEVELOPERS
---
Chrome will both enable multimedia content developers to exploit the power of the Windows-based PC, as well as bring new tools and capabilities to expand current limitations of their creative expression. Chrome allows developers to create rich, interactive DVD, CD-ROM, or Web applications that take full advantage of the underlying PC hardware without having to write directly to the DirectX APIs. Using XML, developers can easily describe and deliver multimedia content, and then dynamically manipulate the content using simple script. (For more information about XML, visit Microsoft's XML Web site). Additionally, developers can publish the same Chrome-based multimedia content on DVD, CD-ROM, and the Web--lowing them to leverage their development across multiple forms of media and not write medium-specific content.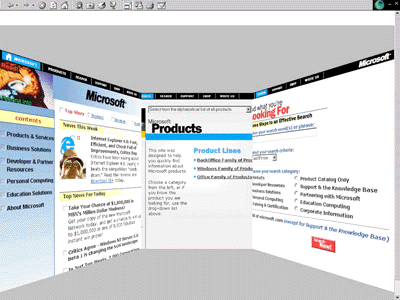 BENEFITS FOR HARDWARE MANUFACTURERS
---
Chrome is designed to fully take advantage of the DirectX graphics capabilities in the Windows operating system and the escalating power and potential of PCs to provide progressively superior multimedia experiences. Hardware vendors who are creating high-quality device drivers that support the DirectX hardware interfaces for Windows will be able to offer their customers access to the most compelling multimedia content on multiple forms of media. Hardware vendors will also be able to tap into the huge potential of the Web, providing a true benefit for owning high-performance hardware when viewing Chrome-based content, in addition to the speed of the modem connection.
PACKAGING AND AVAILABILITY
---
The full Chrome feature set is expected to be available in Q1 1999 and will be available to Windows 98 and Windows NT 5.0 users running Pentium II 350 MHz-class or better systems with AGP. Exact packaging and distribution has not been determined.
Articles based on information publicly available on the Microsoft Website.


Return to the Articles index

Copyright (C) 1998-1999 The Active Network. All rights reserved.
Please click here for full terms of use and restrictions.