User Controls
New User
Login
Edit/View My Profile



Active Network
ActiveMac
ActiveWin
ActiveXbox
DirectX
Downloads
FAQs
Interviews
MS Games & Hardware
Reviews
Rocky Bytes
Support Center
TopTechTips
Windows 2000
Windows Me
Windows Server 2003
Windows Vista
Windows XP



News Centers
Windows/Microsoft
Apple/Mac
Xbox/Xbox 360
News Search
XML/RSS Newsfeeds
Pocket PC Site



FAQ's
Windows Vista
Windows 98/98 SE
Windows 2000
Windows Me
Windows Server 2003
Windows XP
Windows 7
Windows 8
Internet Explorer 6
Internet Explorer 5
Xbox 360
Xbox
DirectX
DVD's



Latest Reviews
Xbox/Games
Fable 2

Applications
Windows Server 2008 R2
Windows 7
Adobe CS5 Master Collection

Hardware
Microsoft Express Mouse



Latest Interviews
Mike Swanson



Site News/Info
About This Site
Advertise
Affiliates
Contact Us
Default Home Page
Link To Us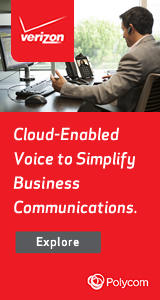 Recommended Links: Get Windows Tablet & Phones at DHgate.com
<!7/1/15foosballstar@gmail.com>

An onlineWriting University for college students
<!6/15/15alexander.9pr@gmail.com> Essaypartner.net - your free resource for essay writing help.
<!6/15/15alexander.9pr@gmail.com>




Eternicom
<!3/20/11ltdmeti@gmail.com>

NEWS HEADLINES FOR: WEDNESDAY, JULY 22, 2015
Time: 01:48 EST/06:48 GMT | News Source: BetaNews | Posted By: Erick Cordero

The Surface line of computers are amazing machines. Whether you choose the less-powerful (yet more compact) Surface 3 or more powerful and larger Surface Pro 3, you are sure to be happy with your decision. They are truly the best way to experience Windows on the go.

Unfortunately, they require Wi-Fi for internet connectivity. While some people can share their smartphone's connection with the Surface, not everyone has that ability. Plus, tethering can quickly drain the phone's battery too. An LTE- enabled model would be ideal. Well, that is soon to become a reality. The long-promised Surface 3 LTE is coming to AT&T on July 24th. In just a few days you can buy the portable machine of your dreams.

Comment here! - 0 Comments for this story.
Time: 01:46 EST/06:46 GMT | News Source: ABC News | Posted By: Erick Cordero

Microsoft has released a critical patch for a security flaw found in Windows that could allow hackers to take complete control of a user's machine. Classed as a critical vulnerability, Microsoft's highest rated threat, the company said in a security bulletin "an attacker could then install programs; view, change, or delete data; or create new accounts with full user rights."

The vulnerability affects Windows Vista, Windows 7, Windows 8 and 8.1 and Windows RT, according to a security bulletin posted by Microsoft.

Comment here! - 0 Comments for this story.
Time: 01:41 EST/06:41 GMT | News Source: TechCrunch | Posted By: Erick Cordero

Following the bell, Microsoft reported its fiscal fourth quarter financial performance, including revenue of $22.2 billion, and adjusted earnings per share of $0.62. The company took a stiff charge in the quarter relating to its writedown of hardware assets that it purchased from Nokia. Using normal accounting methods, Microsoft had operating income of negative $2.1 billion in the quarter. Analysts had expected Microsoft to report $0.56 in per-share, adjusted profit, on revenue of $22.06 billion.

The company's revenue fell from 5 percent a year-ago tally of $23.382 billion, due in large part to a slipping phone-related top line. In total, using normal accounting techniques, Microsoft lost $3.2 billion in quarter, or $0.40 per share. In contrast, the company had regular profit of $4.6 billion in the year-ago quarter.

Comment here! - 0 Comments for this story.
---
NEWS HEADLINES FOR: TUESDAY, JULY 21, 2015
Time: 10:45 EST/15:45 GMT | News Source: BetaNews | Posted By: Erick Cordero

Microsoft Office is the best office suite on the planet. Nothing annoys me more than when someone suggests that LibreOffice is a comparable solution. If you are a home user, sure, you can get by with a limited word processor and spreadsheet offering. If you are a business owner, however, you are crazy to use anything other than Microsoft Office.

Today, GE -- one of the world's most respected companies -- announces that it chose Microsoft Office 365 for its 300,000+ employees. Not only is GE's decision very wise, but it is a huge win for Microsoft too.

Comment here! - 0 Comments for this story.
---
NEWS HEADLINES FOR: MONDAY, JULY 20, 2015
Time: 20:55 EST/01:55 GMT | News Source: ActiveWin.com | Posted By: Erick Cordero

I was a freshman in college when modern video games and faster dialup modems were revolutionizing the personal computer landscape. That year, Microsoft Windows 95 launched. While the new OS was riddled with performance issues and hardware compatibility nightmares, millions of people worldwide updated (or upgraded) their computers. I was one of those nerds who lined up outside of a local CompUSA for the midnight opening and sale of Windows 95. By the time I left the store, very few copies remained.

On July 29, Microsoft will launch the latest version of its operating system. Windows 10 has a lot of things going for it. Marking twenty years since Windows 95, the version number gives it a symbolic importance, but more importantly, it seems that Microsoft has learned from its past mistakes, promising to showcase the best from Windows 7 and Windows 8.1 and to add exciting new features to create a solid operating system.

If you haven't tried the preview versions of Windows 10 or had a chance to read about the new and improved features, here's a brief list for you:

For many, Windows 10 will be a free update.
The user interface will feature the return of the Start menu button, and it will add Windows Metro (Windows 8 and 8.1) functionality.
Windows Metro apps will run in full screen or windowed mode.
Microsoft Edge will replace Internet Explorer. The new browser will feature several security upgrades and greater speed. Word has it that the good folks at Mozilla are working hard on a new update to keep up with Microsoft's new browser.
Xbox integration and DirectX 12. This is key for gamers: Windows will now have direct integration with Xbox, allowing some Xbox Live games to stream directly into a PC for full playability.
Cortana, a SIRI-like virtual assistant, will be integrated into the operating system and into Microsoft Edge.
User custom settings will synchronize seamlessly with tablets and phones running the latest version of Windows.
Face and fingerprint recognition as an alternative to typing passwords.

In addition to these, there are many more features under the hood that deal with stability, compatibility, and security. Patch Tuesday will end, and Microsoft will push updates on demand 24/7. This is one issue that has created some controversy: the logic behind the mandatory updates is based in Microsoft's approach to security breaches and a desire to place Windows at the forefront of user security and to give users some peace of mind.

In closing, whether you are an avid Microsoft Windows fan like me or you are simply curious about the upcoming version, Windows 10 is taking the best from Windows 7 and 8.1 and adding new features that should attract desktop, mobile, and tablet users alike. Many things have changed since Windows 95 was launched, but for me the excitement and eagerness to install the latest Windows OS has not. This time, however, I will not have to wait for a midnight opening outside a mega computer store in order to get my upgrade.

Erick Cordero Giorgana lives in Alaska and is a Management & Political Consultant. He worked briefly as an Information Technology Manager for a public relations firm before switching careers and working for the nonprofit sector and then for the state government. He is an amateur photographer and a long-time volunteer at ActiveWin.com and other blogs.

Comment here! - 1 Comments for this story.
Time: 18:45 EST/23:45 GMT | News Source: ZDNet | Posted By: Erick Cordero

On July 19, Microsoft kicked off its promised multi-million-dollar Windows 10 ad campaign with spots emphasizing the operating system's potential impact on a new generation.

Microsoft posted the Windows 10 TV ad to YouTube on Sunday night. The ad campaign will go live in six markets -- U.S., U.K., France, Japan Australia and Germany -- starting Monday. In the U.S., it will air across all the major networks. The campaign will go live in the rest of the world starting on July 29, the day Windows 10 begins rolling out.

Comment here! - 1 Comments for this story.
Time: 18:42 EST/23:42 GMT | News Source: Ars Technica | Posted By: Erick Cordero

Microsoft has released an emergency update to patch a security bug that allows attackers to remotely execute malicious code on computers running every supported version of Windows.

The critical vulnerability, which is present in all supported version of Windows, involves the way the Windows Adobe Type Manager Library handles fonts that use Microsoft's OpenType format. The bug allows attackers to take complete control of vulnerable computers. Attackers can exploit it by luring targets to booby-trapped websites or by tricking a target into opening a malicious file.

Comment here! - 0 Comments for this story.
---
Copyright © 1997-2012 Active Network, Inc. All Rights Reserved. Terms of Use. Privacy Policy.

ActiveWin.com Sponsor:
Advertise Here!