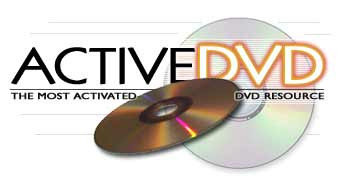 Product: Mission to Mars
Company: Touchstone Pictures
Review By: Darren Bisbey
Price: $29.99

1 : USA

NTSC


Dolby 5.1 EX
CC
Film
1 (SS-RSDL)
Running time:113
Lets all be honest now, we all have a strange interest in that big red planet, maybe because it's the closest thing to a sister than our planet has or maybe because many of us as young teenagers sat listening to Jeff Waynes musical War of the worlds. I have to say I just like movies about our solar system and the vastness of space.
The film stars Tim Robbins (The Shawshank Redemption, Jacob's Ladder) and Gary Sinise (Forrest Gump,Ransom) equally good actors but I get the feeling that these actors are not giving their all. I have to say it seemed a very light hearted effort, maybe I am not seeing the best out of these because of the overall effect the film gives.
Now this film seems to have missed it's goal by about 20 years. It's has so much potential but kind of dwindles. As the story developed I thought this is going to be so cool and I kept waiting for the cool stuff to start but it never came. If you can imagine a film that combines the 2001 series with Close Encounters of third kind then you have Mission to Mars. So many stories have been written about Mars and the fact the once upon a time an Alien race did live there. But this film looses it big style.
The last part of the film is a disaster, A typical cliché ending, but hang on we've seen an ending like this before, oh yes Close encounters of the third kind. Ok the graphics are cool and the effects impressive, but they only go a little of the way to make a good movie.
This film just crawls along and at the end you are left feeling like you've been asleep or missed a vital part of the movie, but I'm afraid that's not the case.
How It Grades
Picture Quality: 92%
Sound: 89%
Special Features: 85%
Movie Overall: 75%
DVD Overall: 84%

Oh dear not only is the film poor but the extras package, they include the customary Theatrical trailer. Also included is the special effects, but even that seems to be half complete, you get a commentary from some guy who sounds like he didn't want to comment on the special effects and no sooner has the 'snippet' started it ends and drops you back to the menu. The best part of the extras was 'the making of...' This was obviously released prior to the release in an effort to whet the appetite of potential sci-fi fans.
This could almost be rated as a B movie, OK there parts in the film that held my interest but overall not a good movie (I guess I stand the risk of being flamed) As yet I have not seen any promotion of this movie here in the UK so maybe it hasn't done that well overseas. The DVD quality is good, but I felt that the sound wasn't that brilliant either, I had to increase the volume of my rear speakers to get that Dolby feeling. There is a PC based side to the DVD which gives you additional information, but I'm afraid that this additional feature is not enough to save the DVD.
Specs & Package
Overall Score
84%
Release Date
Out Now
In The Box?
1 DVD
1 booklet
Special Features
Audio Commentary,
Animatics to scene comparison
DVD-ROM
French & Spanish language tracks
5.1 EX Surround

The Good Points
Special Effects!
The Bad Points
Poor story
Memorable Scenes
The end credits
Reviewers DVD & PC Setup
AMD Athlon 1 GHz
Windows 2000 SP1
392 Meg SD-Ram
Winfast TNT2 Ultra 32mb
DirectX 7
SoundBlaster1024 Live!
19" Monkya Monitor
Hollywood Plus DVD mpeg
Creative 2x DVD
Hollywood Driver build 129 for Windows 2000.

DVD TV Player - Pioneer DV-626D
Widescreen TV - Phillips 32PW6332/05 32"

Copyright © 1997-2001 Active Network, Inc. All Rights Reserved. Terms of Use. Privacy Policy.
Forum Software Copyright © 2000-2001 William D. Sossamon. Layout by Byron Hinson. Content written by the Active Network team.