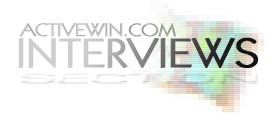 Interview with Gary Alt, Editorial Director: Microsoft Encarta Reference Library
Biography
Gary Alt has worked on Encarta for nine years, as Managing Editor, as Editor in Chief, and currently as Editorial Director of Encarta Reference Library. A strong believer in knowing your audience and meeting their needs, Gary brings a passion for reference and learning publishing to his work. His greatest pleasure--at work, anyway--is to review a new Encarta article or feature and know that it will help a student with her homework, or that it might win her dad a bar bet. Gary has been editing encyclopedias since time out of mind, or nearly so. Prior to joining Encarta, he was Managing Editor of The World Book Encyclopedia, and before that, he worked as the biology editor for World Book and for Encyclopaedia Britannica (not at the same time, of course). All told, he has been editing reference and educational publications for more than 30 years. A native of St. Louis, he has all but given up on his childhood ambition of playing first base for the Cardinals.
ActiveWin.com: What was the development time of Microsoft Encarta 2004?
Gary Alt: We publish a new edition of Encarta annually, so the basic development time for Encarta 04 was 12 months. Bear in mind, however, that some features actually take longer than 12 months to research, develop, and test, so we began working on some aspects of the product, such as the new Visual Browser, 18 months or so in advance of the product release.

Itís also worth noting that on the content side, we are constantly updating Encarta with new and revised text and media. So for the editors, the work on editions runs together. Let me give you an example. We recently updated our articles on Saddam Hussein and the U.S.-Iraq War, to reflect the capture of the former Iraqi strongman. These updated articles will be part of Encarta 05, but the revisions are also available to the owners of Encarta 04, who can download the changes via the Update Encarta feature.
ActiveWin.com: What do you think makes Encarta better than other PC encyclopedias available today?
Gary Alt: One distinction is the Update Encarta feature I just mentioned. I think we do a better job than any one else of keeping our content current and of seamlessly downloading the updates to our customers. We typically release a new package of updates weekly. That means that Encarta customers are getting weekly currency upgrades, and I donít think any other PC encyclopedia comes close to that kind of updating frequency. In fact, most Internet sites donít match that frequency of updating, so what weíre doing is really very impressive. Now I donít want to give anyone the wrong impression here. Weíre not positioning Encarta as a newspaper or newsmagazine. What our editors look for are news events that have encyclopedic significance. By that I mean we try to decide if the event will be of importance five years from now. If we feel it has that significance, we create an updateóor even an entirely new articleóand make it available to our customers. And our technology for delivering these updates is the best in the business. The new and revised content gets seamlessly integrated into the customerís productónew paragraphs are added into articles, new photos are specced to just the right spot in the text. So, itís the combination of editorial and technological excellence that makes us unique.

But our advantages extend beyond the Update Encarta feature. I believe we have a clear advantage in our editorial approach. We strive to make Encarta understandable, meaning we never lose sight of the fact that people come to Encarta because they donít know much about a given topic. We donít talk down to our users, but we donít make unwarranted assumptions about their background knowledge either.

And we certainly distinguish ourselves by our use of multimedia. Sure, every PC encyclopedia boasts videos and audio clips, but in my opinion we do the best job of selecting multimedia that really helps people learn. Take our Discovery Channel videos, for instance. In our top of the line product, Encarta Reference Library, we added 32 videos from Discovery, covering key concepts in the sciences. These videos were created to meet the needs of students, and theyíre a prime example of the care we take in choosing multimedia for inclusion in Encarta.
ActiveWin.com: In Encarta 2004 improvements have been made to the series by adding a visual browser, will this be improved further in the 2005 edition?
Gary Alt: In Encarta 2004 improvements have been made to the series by adding a visual browser, will this be improved further in the 2005 edition?

We continue to refine and improve Encarta with each edition, though I must say, each year I wonder how we will top what weíve just done. The Visual Browser was a major innovation for Encarta 04, in that it demonstrated the tremendous depth and breadth of our coverage in a new, interactive fashion. The Visual Browser lets users get to relevant content that they might not have otherwise found. The Discovery videos were another great addition to Encarta 04.

With Encarta 05, we will continue our tradition of improving the product. We know we canít rest on our laurels, and I think youíll see some very exciting enhancements in our next edition. So stay tuned.
ActiveWin.com: Do you ever see Encarta becoming DVD-ROM only in the future? Are there any not-so-obvious benefits for using DVDs?
Gary Alt: Itís conceivable that at some point in the future the penetration of PCs with DVD drives will be so high that it wonít make sense to produce a CD version of Encarta. Weíre not there yet, and I wouldnít be so foolhardy as to predict when that might be.

As for the benefits of DVDs, Iím probably not the best person to answer this questionóremember; Iím an editor, not a technology guy. But from my admittedly less-than-technical perspective, I think one advantage to the DVD is that you can get better quality video. Another is that you get around the problem of disk-swapping. All of Encarta Reference Library fits on one DVD, whereas it takes five CDs to hold it. That said, I should point out that Encarta Reference Library gives you the option of installing all the content to your hard drive, so you can avoid the disk-swapping issues by taking advantage of that option.
ActiveWin.com: How thoroughly are the articles in Encarta checked for errors, outdated information, etc.?
Gary Alt: We pride ourselves on having the best editorial operation in the business. All of our major articles are written by experts and then carefully edited to ensure that they are readable and appropriate for our target audience. A routine part of our editing process is to check the facts thoroughly against reliable sources. We are a reference product, and accuracy is our primary objective.

Keeping Encarta content up to date is a major part of our job as editors. The Encarta editors each have responsibility for a particular area of knowledge. So, for example, we have one editor who is responsible for Encartaís coverage of the Life Sciences; another who looks out for the Physical Sciences; and another who monitors developments in Popular Culture. These editors regularly check the news and review specialty journals to keep abreast of developments in their subject area. They also tap into our network of thousands of experts who have contributed articles to Encarta. Thanks to their efforts, we are able to keep Encarta current and highly relevant. Iíve already discussed our weekly Update feature, so you as might well imagine, currency updating is a major part of the editorsí job.
ActiveWin.com: Encarta Africana was an excellent addition to the series a few years ago. Are there plans for any similar versions on specific focuses?
Gary Alt: Weíre always looking for new content that will expand the usefulness of Encarta. Iíve already mentioned our inclusion of Discovery Channel videos in Encarta 04, and I can assure you that weíll continue to look for content partnerships that broaden Encarta.

Africana was, in many ways, a unique opportunity, in that we were approached by Professor Henry Louis Gates of Harvard with the idea of publishing this seminal encyclopedia of Africa and African-America history, culture, and geography. Professor Gates led the editorial development of Africana, and we were excited and honored to publish this ground-breaking work.
ActiveWin.com: What impact has the Internet had on Encarta over the years? Do you ever see Encarta going wholly Internet based in the future?
Gary Alt: The biggest impact, of course, was the creation of Encarta Online, which is now available as a standalone subscription or as part of the MSN Premium service. And when you buy our disk-based Encarta Reference Library, you get a yearís subscription to Encarta Online included. Encarta Online provides all of the article text of Encarta Encyclopedia, and it includes some innovative homework resources, particularly the Math Homework feature.

I donít see Encarta becoming wholly Internet based in the foreseeable future. The disk-based Encarta and the Encarta Online really work together in a complementary fashion, which is why we give Encarta Reference Library purchasers a yearís subscription to Encarta Online. With the disk-based product, you get more multimedia and you donít have to wait while the content downloads from the Net. With Encarta Online, you get the ability to access all of Encartaís rich article content from any Internet-connected computer, and you also get the homework tools I spoke of above.
ActiveWin.com: During the development of this product was there any hilarious or outlandish moments that stick out in your mind?
Gary Alt: Sure, but Iím not going to elaborate, since I donít want to cause anyone embarrassment.
ActiveWin.com: What do you like best about Encarta?
Gary Alt: I love the sense of mission, of working with a team of extremely talented folks all dedicated to the premise of creating the most useful reference product ever. I like the marriage of editorial and technical excellence that marks Encarta. And above all else, I appreciate our focus on the customer. Everything we do on Encarta, from the creation of new content and features, to the design of the user interface, to the size of program footprintóall of it is done to provide our customers with the most accurate, current, understandable, and easy-to-use product we can make.
ActiveWin.com: What direction do you see Encarta heading in the future?
Gary Alt: I see us keeping on the same great course weíve charted to date, which is to say, I see us continuing to provide world-class reference information and technological innovation. I foresee more and more people using Encarta as their primary source for reference information, and I see us becoming the essential on-ramp to the Information Superhighway. I also envision more and more teachers incorporating Encarta into their teaching, as they come to appreciate the breadth of our content and its manifold connections to the curriculum.
ActiveWin.com: Do you have anything to add?
Gary Alt: Just this: Iíve spent my adult life working in reference publishingómore than two decades of it editing print encyclopedias. Iíve now worked on Encarta for over nine years, and I have to say that those nine years have been the most exhilarating of my career. This is the smartest, most creative group of people Iíve ever been associated with, and the most innovative and useful product Iíve ever had a hand in.
Additional Information:
---
Interested in doing an interview? Please contact us for more information.


Return To The Front Page