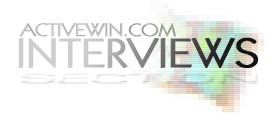 Interview with Katie Jordan, Product Manager: Microsoft Publisher 2003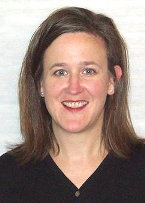 ActiveWin.com: What was the development time of Publisher 2003? How many people were on the development team?
Katie Jordan: Publisher 2003 began development in early March 2001 and was released to manufacturing in August 2003. The core Publisher team included 35-40 people (developers, testers, program managers, user assistance), although we leverage a lot of resources from the broader Office team, so it is definitely a bigger effort than just that core group.
ActiveWin.com: What new and improved features does Publisher 2003 have over the previous version?
Katie Jordan: Below is a sampling of some of the new and improved features. A feature comparison guide for majority of features in Publisher 2003 is available online at http://www.microsoft.com/office/publisher/prodinfo/compare.mspx :

· Master Design Sets: 10 new Master Design Sets for a total of 45 Master Design Sets. Master Design Sets are coordinated sets of common business publications: newsletters, brochures, flyers, postcards, Quick Publications, business cards, Web sites, and more.

· New Catalog Merge: This feature makes it possible to merge text and pictures from a data source to create a new merged publication with multiple records per page. This is especially helpful for frequently updated, content-rich publications like catalogs and datasheets. Data sources include the standard sources already supported, such as Excel and Access.

· E-Mail Wizards: The E-Mail Wizard includes support for all 45 Master Sets, with six layout options. This wizard can help Publisher users quickly and easily create a professional-looking e-mail message to send to new or existing customers.

· Send E-Mail: Send e-mail using Microsoft Office Outlook® 2003 or Microsoft Outlook Express 5.0 or later; recipients can view e-mail messages not only in Outlook and Outlook Express, but also in Web-based e-mail services such as Hotmail®, America Online (AOL), and Yahoo.

· CMYK Composite Postscript: Create process-color—or cyan-magenta-yellow-black (CMYK)—composite postscript files, which is a feature highly requested by commercial printers and makes it easier for you to get your Publisher 2003 publications commercially printed.

· Multiple master pages: Repeat background design and layout elements on multiple pages in a publication.

· Templates on Office Online: Download Publisher templates from Templates on Office Online. Save the templates you create or download them to the Publisher 2003 template directory and then display them in the New Publication task pane.

· New publication type:

· CD/DVD Labels: Users can now create CD and DVD labels.

· Personal Stationery Sets: The New Personal Stationery Sets include an address label, letterhead, and matching envelope.

· Greeting Cards and Invitations: This featured has been improved and lets users create greeting cards and invitations for personal and business use. Publisher 2003 includes an extensive collection of new, professionally designed greeting cards and invitations with combinations of verses, layouts, colors, and designs.
ActiveWin.com: If Publisher 2003 was still in development today, what would you do differently or change, now that you've seen the product released?
Katie Jordan: We're really excited by the customer feedback we've received so far on Publisher 2003. The Publisher team worked extensively to develop a product that truly addresses customers' pain points related to the creation of sales and marketing materials, in-house. There are always more features and revisions we'd like to make to a product, but overall we're very happy with Publisher 2003. So far, we've heard some powerful testimonials from customers regarding their use of Publisher. For instance, Oregon-based Timbercon achieved a cost savings of $72,000 by creating marketing materials in house using Publisher 2003.
ActiveWin.com: During the development of this product were there any hilarious or outlandish moments which stick out in your mind?
Katie Jordan: I asked this question to the Publisher program manager lead. His most outlandish moment had to do with the then Publisher General Manager on stage in Fargo, North Dakota dressed as a cow to help bridge cross-cultural differences.
ActiveWin.com: What does Publisher 2003 have over its competitors? (Adobe InDesign/PageMaker, etc.)?
Katie Jordan: Publisher is designed with the business user in mind, rather than a professional designer. This makes it easy for small business customers to use Publisher to create their own sales and marketing materials, in-house.

Publisher 2003 is differentiated from other offerings based on the following:

· Professional design guidance provided within the product helps users get started creating publications for print, email and the Web. Design guidance provide through professionally designed wizards and templates, Color Schemes, Font Schemes,

· Work smarter and easier with familiar Office tools. Publisher is an Office application which means it shares many features, toolbars, user interface, making it easier for Office users to choose to use Publisher for page layout and marketing-oriented publications, without having to learn an entirely new program.

· Create impressive marketing materials for print, Web and e-mail. Publisher supports desktop printing, commercial printing, sending publications as e-mail messages, or converting for use on the Web.

· Easily expand your content collection by downloading Publisher templates and images from Office Online. Seamlessly access and organize them from within Publisher 2003. Office Online also includes online training, clip art, assistance articles, and access to 3rd party resources.
ActiveWin.com: Do you feel that sharing certain Office features such as the Escher tools is holding back the drawing potential needed to make Publisher a better solution for DTP use?
Katie Jordan: No. Publisher 2003 continues to improve and add common desktop publishing features (Publisher 2003 added Baseline Alignment, Baseline Guides, improved guides, multiple master pages, and more) and has a robust set of drawing tools. The ability to use shared Office features, such as Escher, makes it easier for customers to use these tools across the various Office programs and allows the Publisher team to focus on other areas of the product designed to meet customer needs. Publisher 2003 is more than a desktop publishing program; it's really a business publishing and marketing materials program that helps small businesses bring more of their marketing activities in-house – print, Web and e-mail activities.
ActiveWin.com: Why is there a lack of Microsoft Press books for Publisher 2002/Publisher 2003? Are there any planned?
Katie Jordan: Microsoft Press continually evaluates their lineup based on customer demand. Third party books are available for Publisher 2002 and Publisher 2003.
ActiveWin.com: Microsoft is promoting the Microsoft Office Communities within the Office products extensively. Do you think the Microsoft Publisher MVPs had a role in the overall development of Publisher 2003, and do you expect to look for their expertise in future versions of Publisher?
Katie Jordan: Yes. Publisher MVPs have played a role in features in several versions of Publisher and we will continue to look to them to provide value feedback and customer insight and play an even larger role as we develop future versions of Publisher.
ActiveWin.com: In a broad sense, where do you see the future of Publisher heading?
Katie Jordan: Again, we're very pleased with the feedback we have received from customers using Publisher. This is clearly evidenced by the cost savings associated with the use of Publisher for the creation of in-house sales and marketing materials. As far as the future, we are working closely with customers to further develop the application on based on their needs.
ActiveWin.com: What do you like most about your job?
Katie Jordan: There are many facets I love about my job. I continue to enjoy working with a great team of talented and passionate individuals. I also continue to be excited about this application and what it can do for our customers. One of the most rewarding aspects of my job is to hear how customers are using Publisher 2003 to solve their business pain points. It's been great to see how Publisher is playing a key role in the Office Small Business Edition 2003 and how it is helping small businesses create in-house marketing materials. Most importantly, it's great to see this really catch up with customers and partners.
Additional Information:
Microsoft Publisher Website - Microsoft
Microsoft Publisher 2003 Review - ActiveWin.com
---
Interested in doing an interview? Please contact us for more information.


Return To The Front Page