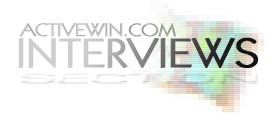 Interview with Todd Greenberg, Lead Product Manager: Microsoft Broadband Networking
ActiveWin.com: How long were the 802.11g wireless products in development? How many people were on the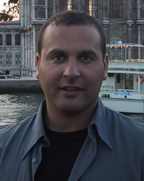 development team?
Todd Greenberg: We have been developing our wireless networking products for more than three years. Some of the components of the 802.11g products, such as the easy to use Setup Wizard, Broadband Network Utility (BNU) and Auto-Update feature, have been in development since the beginning. The hardware development specific to 802.11g started later. Many talented people contributed to the development of these products.
ActiveWin.com: How is the technology contrast between 802.11b and 802.11g? Did the faster speeds present any development challenges?
Todd Greenberg: 802.11g is a next generation wireless networking technology that operates at the same frequency (2.4GHz) as 802.11b. Because it operates at the same frequency and supports the same data modulation scheme, 802.11g is backward compatible with 802.11b. The key benefits to separate our 802.11g products from our 802.11b products are its increased throughput, enhanced security and the CE platform. While 802.11b has a maximum speed of 11Mbps, 802.11g can transfer data at up to 54Mbps. Our 802.11g products support WPA, have a commercial grade hardware SPI firewall, and feature advanced parental controls built on the Windows CE platform running inside our Base Station. The features and functionality included in our newest lineup of home networking products take advantage of the latest wireless technologies. Four new 802.11g products — the Wireless Base Station, Wireless PCI adapter, Wireless Notebook adapter and USB 2.0 adapter — provide easy installation, high performance and improved security features. An easy Setup Wizard, Wi-Fi Protected Access (WPA) and premier parental controls enable users to experience wireless freedom at up to five times the speed of a typical 802.11b home network.

Supporting WPA, Parental Controls and other advanced features presented some development challenges - but they were all successfully resolved by leveraging the Windows CE platform inside of our Base Station. The Base Station runs on Windows CE.net 4.2.
ActiveWin.com: Where do you see the future of Microsoft's involvement in wireless networking heading?

Todd Greenberg: According to Gartner analysts, Wi-Fi adoption will increase ten-fold in the next four years. Microsoft continues to examine the evolution of wireless technology. We will closely watch standards-based solutions, fully ratified by IEEE
ActiveWin.com: What was it like developing the Xbox Live adapter? Did you actually have some fun on the job testing that product?
Todd Greenberg: It was great working with the Xbox Live team to develop the Xbox Wireless Adapter. Xbox developed the software setup, and Microsoft Hardware developed the hardware and then integrated the hardware, software and firmware. Everyone on the product testing team had fun because their job involved playing great Xbox Live games such as Mech Assault and NFL Fever 2004. The best part for me was when I got to replace the 20 foot Ethernet cable in my condo with the XWA and play Xbox Live wirelessly at home.
ActiveWin.com: What advantages does the newly released USB 2.0 Desktop adapter have over its predecessor?

Todd Greenberg: This adapter allows consumers to connect additional desktop computers to their wireless home networks by taking advantage of easy-to-access USB ports found on most computers today. The new Wireless USB 2.0 Adapter capitalizes on 802.11g by taking full advantage of its speed, and is backward compatible with 802.11b Wi-Fi networks as well as most USB ports (2.0, 1.1, 1.0). The new Wireless USB 2.0 Adapter also comes equipped with Microsoft's critically acclaimed software with default security. The adapter provides flexible support for all popular wireless security protocols including Wi-Fi Protected Access (WPA) and Wired Equivalent Privacy (WEP), meant for the home or small office, as well as 802.1x, designed for the enterprise environment.
ActiveWin.com: What security/encryption features are built in to the Microsoft Wireless G network products?

Todd Greenberg: Microsoft Wireless-G products come equipped with WPA, which essentially means increased security for people using the wireless features of Windows XP. In comparing WPA to WEP (Wired Equivalent Privacy), the big difference with WPA is that the encryption key used for each packet is different and unrelated to any other key. Therefore, it is not possible to figure out the pre-shared key by only looking at encrypted packets. There are also other additions with WPA to prevent forged packets and replay attacks. The Microsoft Wireless-G Base Station also includes a robust commercial grade hardware SPI firewall - to protect customers from Internet intruders - and advanced parental controls.
ActiveWin.com: What do you feel makes these Microsoft broadband networking products superior over its competitors?
Todd Greenberg: Microsoft set out to enable all users – from the expert to the novice – to bring simple, seamless and secure wireless connectivity into their home or small office. Our unique Setup Wizard makes it easy for anyone to setup a wireless home network in about 10 minutes.

Using default wireless encryption sets Microsoft apart from the rest, with an unparalleled hardware firewall, hacker-proof features and parental controls. Most routers or gateways on the market today come with wireless encryption turned off. Wireless encryption in the Microsoft home networking products is turned on automatically in the software set-up because we believe this feature reduces the likelihood of human error during the set-up process.

Lastly, our Proprietary Auto Update service takes the guesswork out of maintenance and keeps you up-to-date with ever-changing software enhancements and technological advances.
ActiveWin.com: What do you like best about your job?
Todd Greenberg: I truly enjoy developing and launching products that I am passionate about, and I am passionate about Wi-Fi. I have seen how it can change the way people access the Internet, increase their mobility and productivity, and allow them to experience wireless gaming. Microsoft is dedicated to providing a quality customer experience with each product they make, and I am proud of the strides we have made in solving problems such as ease of setup and security.
ActiveWin.com: Do you have anything else to add?
Todd Greenberg: We have received great feedback from the press, retailers and customers about this product line. We launched our Wireless-G products in September, and by October they were the #2 selling 802.11g brand in U.S. retail. We have market data that shows we are the easiest product to setup, and we feel great about the impact we have made on wireless networking.
Additional Information:
---
Interested in doing an interview? Please contact us for more information.


Return To The Front Page