DirectX
ActiveMac
Downloads
Forums
Interviews
News
MS Games & Hardware
Reviews
Support Center
Windows 2000
Windows Me
Windows Server 2003
Windows Vista
Windows XP



News Centers
Windows/Microsoft
DVD
Apple/Mac
Xbox
News Search



ActiveXBox
Xbox News
Box Shots
Inside The Xbox
Released Titles
Announced Titles
Screenshots/Videos
History Of The Xbox
Links
Forum
FAQ



Windows XP
Introduction
System Requirements
Home Features
Pro Features
Upgrade Checklists
History
FAQ
Links
TopTechTips



FAQ's
Windows Vista
Windows 98/98 SE
Windows 2000
Windows Me
Windows Server 2002
Windows "Whistler" XP
Windows CE
Internet Explorer 6
Internet Explorer 5
Xbox
Xbox 360
DirectX
DVD's



TopTechTips
Registry Tips
Windows 95/98
Windows 2000
Internet Explorer 5
Program Tips
Easter Eggs
Hardware
DVD



ActiveDVD
DVD News
DVD Forum
Glossary
Tips
Articles
Reviews
News Archive
Links
Drivers



Latest Reviews
Xbox/Games
Fallout 3

Applications
Windows Server 2008 R2
Windows 7

Hardware
iPod Touch 32GB



Latest Interviews
Steve Ballmer
Jim Allchin



Site News/Info
About This Site
Affiliates
Contact Us
Default Home Page
Link To Us
Links

News Archive
Site Search
Awards



Credits
©1997-2012, Active Network, Inc. All Rights Reserved.
Please click here for full terms of use and restrictions or read our Light Tower Privacy Statement.


---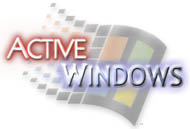 Gaming News

[ Search | Mail Us News | News Archive | Contact | Logo Merchandise | Poll Archive| Community ]
News Date: Wednesday, September 22nd 1999
Today's Top Gaming Headlines:
GTA 2 Demo
Time: 18:42 EDT/23:42 GMT Source: Voodoo Extreme Posted By: Alex H

Take 2 has released a playable demo of Grand Theft Auto 2 . Here's some info on this 12.37Mb D3D supporting demo:

GTA2 is the follow-up to one of the most controversial titles ever - the critically acclaimed, best-selling Grand Theft Auto. Set in an eerily familiar, yet futuristic, dark and vast metropolis, you play the role of a lone gunman who is out of cash, out of luck and definitely operates outside the law. Law and order is breaking down. The city has been carved up by ruthless gangs and crime syndicates leaving the police and government to fight an even tougher war to wash scum like you from the city streets. However, the city is yours for the taking if you have the guts and the brains. You start your quest with a car jacking - a simple yet, effective crime otherwise known as Grand Theft Auto. Once you take your pick from the thousands of vehicles jamming the dirty city streets, you are on your way to becoming King of the City. There are two ways you can accomplish this feat: find a gang willing to employ your sorry butt or use your ruthless cunning to set the gangs at each other's throats with you wiping out the last few survivors.

Messiah Preview
Time: 18:42 EDT/23:42 GMT Source: Voodoo Extreme Posted By: Alex H

GamePower has posted a preview of Shiny's upcoming game, Messiah. Here is a snippet:

Gameplay focuses on problem solving. Instead of relying principally on find-the-switch puzzles, Messiah presents you with situations. Your best strategy is to enter a new room, find a place to hide, observe what's going on, then quietly enter souls. For instance, in one scenario, you note that a scientist has to throw a switch at a critical moment to avoid damaging a spacecraft. If you enter his soul, you can sabotage that mission, which sets off alarms, which pulls a guard from his post and lets you slip undetected from the room.
---
News Date: Saturday, September 18th 1999
Today's Top Gaming Headlines:
Klingon Academy Preview
Time: 10:48 EDT/15:48 GMT Source: AVault Posted By: Alex H

Avault have posted a preview of the upcoming game from Interplay, Klingon Academy. Here is a snippet of the preview:

And quite an interesting storyline it will be. The whole thing is set just prior to Star Trek VI: The Undiscovered Country, which should bring to mind two important facts. The first is that you'll no doubt run into well-known personages such as the Bard-quoting General Chang, and they will no doubt play a large part in the events at hand. The second is that, since the big Federation/Klingon treaty has yet to be signed, there still exists the possibility of conflict brewing between humankind and the Empire. Much like its predecessor, KA starts you out as a cadet learning the ropes of interstellar command. This time around, though, it's starship captaincy Klingon-style. As part of your curriculum, you'll be taken through a simulated war with the Federation, culminating with a knock-down, drag-out battle with the Enterprise. While all of this is going on, you'll receive hints and allegations of a brewing civil strife within the Empire itself. As the campaign wears on and you matriculate from the academy, you'll find yourself drawn in to this conflict with the opportunity to completely alter the fate of intergalactic politics and the Klingon race. An epic Trek tale like this demands good presentation, and KA promises to deliver some interesting thematic moments. FMV cutscenes will be liberally sprinkled throughout, featuring Christopher Plummer and David Warner reprising their roles from Star Trek VI as General Chang and Chancellor Gorkon, respectively. In addition, scripted events throughout the missions will help move things along during gameplay.
---
News Date: Wednesday, September 15th 1999
Today's Top Gaming Headlines: Unreal
UT Demo Tomorrow
Time: 08:22 EDT/13:22 GMT Source: Voodoo Extreme Posted By: Alex R.

Word on the net is that the Unreal Tournament demos will begin hitting the net tomorrow. Fire up the pipes and get ready. The 3dfx/Glide versions will be released first, followed by the DirectX/OpenGL versions a day or two later.

The demo will include five deathmatch levels.
---
News Date: Friday, September 10th 1999
Today's Top Gaming Headlines:
Dreamcast: Huge Sales, 'massive' returns
Time: 22:00 EDT/03:00 GMT Source: ZDNet Posted By: Dennis

Despite celebrating a $98 million first-day sales record with its Dreamcast next-generation game platform, Sega of America Inc. had major headaches on Friday: Disc manufacturing problems were freezing up some games, frustrating consumers.

Sega confirmed that an initial run of its proprietary GD-ROM discs pressed at one of its four stamping plants had defects in them. According to the company, the affected discs include Sega's Web browser disc shipped with the Dreamcast and two game discs -- Blue Stinger and Sonic Adventure.

New G400 Drivers - Version 5.25 Released & Beta OpenGL ICD Patch
Time: 16:42 EDT/21:42 GMT Source: E-Mail Posted By: Byron

Matrox just fired off an e-mail to me stating that they have released new drivers for their excellent G400 range of cards. These new drivers take the set up to version 5.25. Not only that, but they have also released a beta OpenGL ICD patch that can be used in conjunction with these new drivers to give a slight performance boost in Open GL titles.

Busters Screenshots and Info
Time: 13:54 EDT/18:54 GMT Source: ActiveWindows Posted By: Alex H

Here is some info and screenshots on another new game by Future Entertainment World:

Story

In year 2009, the huge organization Midas seized power and controlled underground economy with dealing drugs and weapons in the largest city New York. The power of Midas has been grown big. Therefore, the crimes were unequal to the task by police, themselves. The citizen of New York couldn't come out to the street in the night and if someone came out in the night who were killed and robed with no excuse. After all, the New York City decided to dont let those climes anymore and proclaimed a war against crime. The mayor of New York City made his position clear to be ready to suffer any sacrifices from preventing crimes against the Midas. In order to their proclamation against crimes, they put New York cops, FBI, CIA and Interpol in New York City.

Features of game

Embody 30 frames/sec for natural animation.
- 14 various enemy bosses and mid stage boss.
- Full 3D Polygon game.
- Display dynamic camera works to give the biggest enjoyment for action game.
- Adding adventure story into action game to maximize more action and fun.
- Adding various events and puzzles, which can be seen RPG only into action game.
- Various attack combination from Punch, Kick and Jump.

System Requirements

- OS : Windows 95/98(DirectX 6.0 or better )
- CPU : Pentium 200MHz or better
- RAM : 32MB or better
- VGA : 640x480 16Bit Color (3D Accelerate card needed )
- SOUND : Windows(DirectX) Supported card
- CD-ROM : 8x Speed or better

Click here for the screenshots
News Date: Thursday, September 9th 1999
Today's Top Gaming Headlines:
Crime Cities Screenshots and Info
Time: 18:51 EDT/23:51 GMT Source: ActiveWindows Posted By: Alex H

Here is some info and screenshots on another new game by Techland Software Publishers:

Mullgibin Noftygare, Human Federation Fleet Lieutenant is sentenced to prison after being framed for treason and disobeying orders. He is then mysteriously kidnapped by the High Command Internal Security Forces on his way to the prison planet in Pandemia System and is given a second chance – to re-establish order in the Pandemia System, currently overrun by various crime organisations, called 'synclides', in exchange for liberty. The Pandemia main planet is controlled by the MONKEL INDERE synclide, whilst two of it's moons have been divided into four sectors controlled by minor synclides."

Mullgibin is sent to the biggest conurbation on one of Pandemia's moons as a prisoner with every reason to be there, and many reasons to hate his former paymasters, the Human Federation.

The player, who plays the role of Mullgibin, begins the game some unspecified time later, equipped with a standard flyer and a small amount of credits in his bank account.

Vision

To create a futuristic city, akin to classic films such as Blade Runner, within which the player would interact.

Create a story line that would draw the player into the gaming environment, but would not force him to follow a set path once within the game itself. There should be one or a number of final goals, which should be achieved without restricting the player's movements within the gaming environment. This was to ensure repeat playability.

The player would take the role of a single character within the game, and in some way develop that character so that he was able to carry out progressively more challenging roles, of his own choosing, until he finally reached one or more of the final goals.

The overall game play objective was to create a fast paced action game within this stimulating environment.

Plan

Create the world using real time generated 3D graphics. Aim the graphical content at a very high level of detail, in the hope that by the time the game was completed, computer technology would have advanced to a suitable level to display the detailed texture mapped objects which made up the gaming environment.

Progressively update the 3D-engine technology in line with high end game system specifications. The 3D engines developed would be used for demonstration and development purposes.

Ensure compatibility with as many different PC system configurations as possible, with the aim to support even older computer systems at the time of release.

Progressively develop Internet game play enabling technology in line with game development, running on a variety of computer platforms and operating systems.

Work to develop artificial intelligence systems that would allow the most realistic game play experience possible for a single player, and for possible use in multi-player internet gaming, either as non-interactive "drones", or as intelligent Non Player Characters. Enlist the help of a professional sci-fi writer for the game's script, including background story line, mission text, and cut scenes.

Game Play

The player takes control of a small, highly maneuverable flying combat craft, which is flown on various combat missions within a number of futuristic cities. The objectives are normally very simple, kill or be killed by your enemy, but also include search and rescue, and bodyguard roles.

The setting adds a currently unmatched level of adrenaline, as you dogfight your way in between huge skyscrapers. The artificial intelligence of both the enemy units and neutrals adds a superb challenge. You have to really watch those stray shots, or you may end up fighting for your life with an upset neutral pilot.

Tactics are necessary both within combat, and your choice of missions. You can work for any of the Syclides, or for other organisations such as the local government or the Human Federation. Sometimes rich corporations also look for guns for hire, either defending valuable convoys, or removing an irritating business "obstacle". Whatever your preference, you are free to choose any of the missions which are listed on your Globnet computer terminal. Be careful though, don't upset your hard earned friends, by taking out their convoy for some quick cash.

Completing a mission can have various rewards, such as money, which you can use to repair or upgrade your craft, special bonus weapons and armour, and prestige. The more prestige you have, the better the missions offered to you, and the closer you are to completing the game.

Click here for the screenshots

Extermination Screenshots and Info
Time: 16:51 EDT/21:51 GMT Source: ActiveWindows Posted By: Alex H

Here is some info and screenshots on a new game by Techland Software Publishers:

Mankind is in its ascendancy, the start of the Fourth Industrial Revolution. Having travelled light years across the galaxy, the fabled Nortus System was found exactly where the scientists predicted it would be. Many of the planets are potentially life sustaining, and will provide vital natural resources for the now honeycombed planet earth.

Unfortunately the incumbent insectoid alien race has other ideas. Negotiation has proved impossible. The Mother ship was not designed for a return trip, and reserves are already low. The crew and colonists are close to breaking point, and mutiny is likely. An unauthorised landing seems the only way out, although the consequences might be cataclysmic.

You are the commander of the human or alien forces, and must lead your forces in an interplanetary conflict between two races. There are three planetary systems ahead, each of them contains many planets to be colonised. Unfortunately, your opponent does not intend to give up the battlefield, so every planet will soon turn into an arena of the cruel conflict - no prisoners. The goal is to totally eliminate the hostile race.

Extermination offers a totally new quality of the game for the strategy game fans. The die-hard habits acquired in other games from the genre only limit a player's progress. Logical thinking is what counts in the game and the strategies that lead to final triumph are manifold. One of many ways to win is a proper development of the technology, which fundamentally influences the efficiency of attacks on enemy positions. Conducting warfare on several front lines at the same time, on multiple planets also requires perspective, parallel thinking and planning.

These combined elements make the game very dynamic and interesting.

Extermination will appeal to seasoned strategists and newcomers alike. Experts will appreciate its progressive increase in both pace and complexity. Beginners will appreciate the game's simple and logical controls. Success will offer a great sense of satisfaction of having met the challenge, rather than a feeling of frustration.

Features include:

Highly developed economical element

6 resources to manage, crucial for your development
Inventive module for managing human resources

Spherical maps having no beginning or end. These offer many totally new possibilities and strategies to players (especially in multiplayer mode)
Progress on each planet is highly dependent on the situation on other planets. What the player does or creates on every planet will influence the game later on.
The unique capability of relocating the troops and raw materials between planets encourages the player to use resources on each planet efficiently, and this becomes an essential requisite for success in later game stages.
A wide array of military unit types allows the player a great diversity of playing strategies and thus different ways to defeat the enemy.
Unique amongst games in this genre is the possibility to enter the enemy main base and conduct the fight at the single-soldier level.
The AI attacks in an intelligent calculated manner, on multiple selected fronts. In addition, it frequently attacks on multiple planets at the same time.
Transferring resources between planets adds a new dimension to game play, and can offer a safety net should things go awry.
Over 20 planets
Over 100 unit types
Dynamic action
Excellent soundtrack
Network play for up to 8 players
Click here for the screenshots
---
News Date: Wednesday, September 8th 1999
Today's Top Gaming Headlines:
Sega Dreamcast Review
Time: 16:51 EDT/21:51 GMT Source: Voodoo Extreme Posted By: Cliff

With tomorrow's release of the Sega Dreamcast in the US, the hype is getting pretty thick. The machine sure seems impressive enough, but if you're not sure, check out FiringSquad's 2 part review of it:


But, the S3 Savage 2000 and NVIDIA GeForce 256 are less than two months away for PC fans, and Sony's Next Generation Playstation will be coming to the US sometime next summer -- does Sega stand a chance? More importantly, is the Dreamcast worth buying? Cast aside all your doubts about Sega - this is one impressive machine.

Update:As it turns out, the link above will only take you to part one of the review. To view the second part, click here




UltraHLE 1.1.0 in the works
Time: 16:42 EDT/21:42 GMT Source: Voodoo Extreme Posted By: Cliff

Well, after six months, it looks like RealityMan is back at it, and has plans to develop and release the first update to the much lauded UltraHLE emulator. Check out this, from RealityMan:


"Many of you have asked the question, Why restart the UltraHLE site after seven months away and why just as a support site? Well, as some of you speculated there was more to it. With Version 1.0.0 of UltraHLE we waited until we felt it was good enough to release before we annouced it to the world. As many of you may remember it created quite a stir and we were suprised by the ensuing 'feeding frenzy' of the rom beggers etc, hence the project was discontinued. There are now many more N64 emulators available now that run commercial software so it seems the right time to let you know that UltraHLE v1.1.0 is currently in development. At this point in time I am not releasing any specifications or promising any release dates, this is just to let you know that development is currently under way again. As the development continues I will post more information for you."

Battle Isle 4 Announced
Time: 06:04 EDT/11:04 GMT Source: AGN Posted By: Alex H

Blue Byte has announced the details of a new strategy game that they are working on. Check it out:


Blue Byte has announced details of the long-awaited sequel to their classic strategy game, Battle Isle 4: Children Of Haris. The title is currently in development and expected to be released during Autumn 2000 on PC CD-ROM, launching seamlessly on the scenario and success of its best-selling predecessors. Cauldron is developing the product and has claimed one objective: "To set new technological standards in every area of its development."

The developers are currently designing a new 3D graphics engine while Blue Byte tends to the story line and concept. Additional information can be found here, where strategy fans have the opportunity to sign up for the game's e-newsletter.

More New GeForce256 Cards
Time: 06:04 EDT/11:04 GMT Source: AGN Posted By: Alex H

Guillemot made the announcement today that later this month they play on shipping a 32MB version of GeForce 256 based board called the 3D Prophet. This will be the highest performance on their market, with a retail price of $269.99. (actually $289.99 with a rebate bringing it down to $269.99) Here is the info on their card:

3D Prophet offers 32MB onboard RAM, a 350MHz RAMDAC and TV-Out capabilities for excellent image playback of DVD titles or games. Built with the Geforce 256 GPU, 3D Prophet features a 256-bit rendering engine, a hardware transform engine, a hardware lighting engine and a four-pixel-per-clock pipeline generating an unprecedented 15 million triangles per second and more than 480 million pixels per second!

3D Prophet also supports AGP 4X with Fast Writes and the most advanced supports for OpenGL* and Microsoft's* new DirectX* 7.0 features such as cube environment mapping, vertex blending and projective textures. The card is also optimized for software DVD acceleration and video playback. 3D Prophet will empower users with the ability to reach the pinnacle of 2D & 3D acceleration in all their home and business applications. With the 3D Prophet's real-life rendering, hardcore gamers will be completely blown away by the astonishing images in their games. Pricing and Availability

This product is scheduled to ship end of September through retail chains such as Electronics Boutique, Fry's Electronics, Best Buy and CompUSA and other fine retailers. Pre-orders are now being accepted at Electronics Boutique's online store. The 3D Prophet will retail for $269.99 after a mail-in rebate.

Thief 2 Comes Out of Shadows
Time: 06:03 EDT/11:03 GMT Source: AGN Posted By: Alex H

The System Shock 2 engine - itself a renovated version of the original Thief engine - has given the designers of Thief 2 a creative boost. When shown at E3, Thief 2 was planned to be nothing more than an extension of the original, with a few new graphic enhancements. Now, the sequel to Looking Glass's excellent first-person action game will feature new weapons, graphic enhancements, and a more involved storyline. Picking up where Thief left off, Garret has now teamed up with a group of undesirables. While still very much a freelance thief, he finds himself becoming entrenched in a corrupt world full of backstabbing and double-dealings. No longer just a two-cult town, the world of Thief 2 has seen several other religious groups pop up and begin vying to take control.

The story of the first game actually adds an interesting new gameplay feature - Garret's mechanical eye, which replaced the one taken from him in the course of Thief. This will actually be used, allowing Garret to zoom in on objects. Garret will also have the aid of an enhanced ear, which will allow him to hear conversations through thick walls.

Heavy Gear III Under Development?
Time: 06:02 EDT/11:02 GMT Source: Avault Posted By: Alex H

When Activision and Won.net announced a partnership Tuesday in which Won.net would carry nine upcoming Activision titles on its online service, one of the games mentioned as targeted for support was a third title in the Heavy Gear series. Since Activision had not officially announced a sequel to the critically acclaimed giant robot series, we contacted the company's public relations department for confirmation. Is the game on Activision's slate? Has a development team been assigned to the project?

The only answer given was that Activision has not announced the title, nor will it be announced for this fiscal year. Unofficial sources state the technology for the game is in development stages and will feature leading-edge features such as curved surfaces, but this also could not be confirmed.

Infogrames North America CEO Barnett Leaves
Time: 06:00 EDT/11:00 GMT Source: Avault Posted By: Alex H

Infogrames North America today announced it has appointed a new management team. Stan Roach will assume the role of COO overseeing sales and product development. Yves Legris, formerly with Infogrames' headquarters in France, will become COO responsible for finance, business development, legal affairs, studio operations, information technology and human resources. Former CEO Jim Barnett has left the company to become CEO of an Internet media company in San Francisco. Infogrames North America also announced that Arra Yerganian has joined the company as senior vice president of advertising and retailing.
---
News Date: Thursday, September 2nd 1999
Today's Top Gaming Headlines: Driver Demo - TR4 Interview
Tomb Raider 4 Interview
Time: 17:22 EDT/22:50 GMT Source: Voodoo Extreme Posted By: Alex H

GA Source have posted an interview with Adrian Smith of Core Design, and Mike Schmitt, their US Producer, regarding Core/Eidos' Tomb Raider: The Last Revelation. This interview reveals information on the features we can expect, the puzzles, new weapons, among other things. They have also included 8 new shots from this installment to the Tomb Raider series. Here's a snippet:

Q. Tell us more about the latest engine on which Tomb Raider: The Last Revelation is based. What are its capabilities and how has it allowed you to expand the game beyond the scope of the original Tomb Raider?

A. We believe the changes from tr3 to tr:tlr will be the most noticeable yet. The game engine isn't brand new from the ground up but all of it's foundations have been rebuilt, and it's about 80% new code. A number of basic elements (ai, targeting system, etc...) are also being re-addressed.

NHL 2000 Screenshots
Time: 17:22 EDT/22:50 GMT Source: AGN Posted By: Alex H

The Sports Gaming Network has posted 30 brand new screen shots of NHL 2000 for the PC. NHL 2000 adds dedicated 'big hit' and 'big deke' buttons to its in-depth gameplay. The game will keep hard-core hockey and sports gamers alike satisfied with a full dynasty mode. The graphics in the game are incredible.

Driver Demo Coming Friday
Time: 17:22 EDT/22:50 GMT Source: Avault Posted By: Alex H

GT Interactive sent word that its long awaited Driver PC demo is slated for release this Friday. Watch for it on the Adrenaline Vault's PCRL. More than another racing title, the game recreates the adrenaline pumping action of the best Hollywood car chases. Set in the 70s when gas-guzzling muscle cars were standard issue, it has people strap in as an undercover cop named Tanner. Tanner has a Donnie Brasco thing going and must penetrate a crime ring that spans four major metropolises.

The double-crossing plot is set up in cinematic-style cut scenes that have all the right cinematic elements, including sliding suitcases and shadowy deals made in underground garages. This is wrapped around the missions, in which Tanner poses as a driver for the mob. Once he accepts an assignment he has to acquire the goods and deliver them on time. Arrive too soon and he attracts the cops' attention; arrive late and the mob turns on him.

The designers outfitted the game with everything that goes into a great automobile action title, starting with detailed and super-active cities. Each area is modeled in true 3D with accurate maps and authentic locations that include traffic light systems, patrolling police, and intelligent motorists and pedestrians that stop at intersections. The environments are so detailed, gamers can blaze up a side street, plowing through boxes and cans, or smash through a fence and spin out in someone's yard.
---
News Date: Wednesday, September 1, 1999
Today's Top Gaming Headlines: TEN changes name, GT Sued
GT Interactive Sued for Software Piracy
Time: 19:26 EDT/00:26 GMT Source: ZDNet Posted By: Alex R.

StarPlay has accused GT Interactive of pilfering a copy of its Alley 19 Bowling game then marketing and distributing the game throughout Europe under a different name through GT Interactive's German division, GT Value.

TEN Changes Name to pogo.com
Time: 19:18 EDT/00:18 GMT Source: ZDNet Posted By: Alex R.

Total Entertainment Network today announced it is changing its service, company and domain name to pogo.com. The game network unveiled its new Web site today and also announced that it was adding Xoom.com and Snap.com to its network of partner sites.
---
News Date: Monday 30th August 1999
Today's Top Gaming Headlines: C&C2 - Links LS 2000
---
News Date: Friday 27th August 1999
Today's Top Gaming Headlines: CM3
Command & Conquer: Tiberian Sun - Review
Time: 18:58 EDT/23:58 GMT Source: ActiveWindows Posted By: Byron

I have posted my review of Westwood's Command & Conquer: Tiberian Sun. Here is a snippet:

The new "3D" terrain manages to really enhance the gameplay over the original Command & Conquer, vehicles and troops take longer to travel up hills or mountains, ice is harder to walk on and using your weapons on the enemy is now harder due to ground level differences. Bridges and new units also help to make this a worthy purchase over Command & Conquer.

Microsoft International Football 2000 - Review
Time: 17:53 EDT/22:53 GMT Source: ActiveWindows Posted By: Byron

I have posted my review of Microsoft's extremely new (Released today in the UK, sometime later in the US) International Football 2000. Here is a snippet:

I began my first game with the friendly option, I selected the two default teams, England and France. Before starting the first game, there are a number of settings to choose from such as Weather (Snow, Rain or Sunny), Stadiums etc. I yet again went with the default settings. The game begins with your team coming out of the tunnel, the first thing I noticed was that the player names are not correct, I'm sorry If I sound dumb, but I have never figured out why some companies can use player names while others such as Microsoft/Rage have to make up their own?

Championship Manager 3 - 3.04 Patch Released
Time: 17:08 EDT/22:08 GMT Source: Newsgroups Posted By: Byron

Sports Interactive have today released the latest patch for the greatest football management game around, Championship Manager 3. You can download the patch from CM3.com
---
Read more of the past months news in our News Archive for

Previous August News.

Do you have any Windows based news? Just Remember To Get In Touch!


Microsoft Media Player 6.4


MSN Messenger


ICQ 99B
Tweak UI For Windows 98 SE


DirectX 7


Netmeeting 3.1
Windows 98 Spinning Globe Background