DirectX
ActiveMac
Downloads
Forums
Interviews
News
MS Games & Hardware
Reviews
Support Center
Windows 2000
Windows Me
Windows Server 2003
Windows Vista
Windows XP



News Centers
Windows/Microsoft
DVD
Apple/Mac
Xbox
News Search



ActiveXBox
Xbox News
Box Shots
Inside The Xbox
Released Titles
Announced Titles
Screenshots/Videos
History Of The Xbox
Links
Forum
FAQ



Windows XP
Introduction
System Requirements
Home Features
Pro Features
Upgrade Checklists
History
FAQ
Links
TopTechTips



FAQ's
Windows Vista
Windows 98/98 SE
Windows 2000
Windows Me
Windows Server 2002
Windows "Whistler" XP
Windows CE
Internet Explorer 6
Internet Explorer 5
Xbox
Xbox 360
DirectX
DVD's



TopTechTips
Registry Tips
Windows 95/98
Windows 2000
Internet Explorer 5
Program Tips
Easter Eggs
Hardware
DVD



ActiveDVD
DVD News
DVD Forum
Glossary
Tips
Articles
Reviews
News Archive
Links
Drivers



Latest Reviews
Xbox/Games
Fallout 3

Applications
Windows Server 2008 R2
Windows 7

Hardware
iPod Touch 32GB



Latest Interviews
Steve Ballmer
Jim Allchin



Site News/Info
About This Site
Affiliates
Contact Us
Default Home Page
Link To Us
Links

News Archive
Site Search
Awards



Credits
©1997-2012, Active Network, Inc. All Rights Reserved.
Please click here for full terms of use and restrictions or read our Light Tower Privacy Statement.


---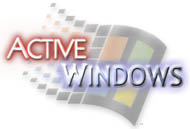 Hardware News
[ Search | Mail Us News | News Archive | Contact | Logo Merchandise | Poll Archive| Community ]
News Date: Thursday 30th September 1999
Today's Top Hardware Headlines: Transmeta - AMD - Western Digital
PC makers work to replace recalled Western drives
Time: 20:10 EDT/01:10 GMT Source: News.com Posted By: Matt

PC makers are grappling with a customer service nightmare following the recall of 400,000 hard drives.

Western Digital on Tuesday voluntarily recalled about a half month's production of Caviar hard drives, its flagship product, manufactured between August 27 and September 24.

Although the initial problem may be Western Digital's, PC manufacturers must face the ire of customers and the expense of replacing affected drives, said analysts.

"It's a problem, because customers don't blame the drive maker, they point the finger at whose name is on the system," said one PC manufacturer, who asked not to be identified.

PC makers generally applauded Western Digital for acting before too many drives made it into customer systems. Privately, the prospect of replacing potentially defective drives outraged them.

AMD's K8, a Merced competitor, among chips detailed next week
Time: 18:40 EDT/23:40 GMT Source: News.com Posted By: Matt

Following its architectural triumph with the Athlon chip, Advanced Micro Devices next week will detail the K8, a 64-bit chip that will compete against Intel's Merced.

The K8, along with the upcoming Athlon Ultra chips, will constitute AMD's attempt to get into the lucrative market for server and workstation processors, a segment that the struggling chipmaker has long coveted.

AMD microprocessors now almost exclusively go into desktop and notebook computers, and mostly into the cost-conscious consumer segment.

If successful, the Ultra and the K8 could help the company's sagging bottom line. That is, because the K8 and Ultra will go into higher-end machines, they can demand a greater price. That stands to boost revenue for the chipmaker and could help it pull out of its financial tailspin.

Secretive start-up Transmeta takes aim at Intel
Time: 18:33 EDT/23:33 GMT Source: News.com Posted By: Matt

Transmeta, a top-secret Silicon Valley start-up, apparently hopes to offer Intel-compatible chips while sidestepping legal landmines, a new patent reveals.

A patent awarded to the Silicon Valley chip design firm yesterday, along with another patent issued in 1998, show that Transmeta is working on a new chip that can emulate an Intel chip.

But the newest patent indicates that Transmeta is taking a very different tack than what other Intel chip cloners such as AMD and Cyrix have used, according to independent patent consultant Richard Belgard.

"Transmeta will not have a problem with...two of the principal [Intel chip] patents," Belgard said.

The result: Transmeta could be able to sell its chips at a lower, more-competitive cost by avoiding fees it would otherwise have to pay to license Intel patents, Belgard said. That's something current Intel cloners haven't been able to do, because Intel has defended the two patents so vigorously.

Intel declined to comment on the issue, and Transmeta representatives did not return phone calls.
---
News Date: Monday 27th September 1999
Today's Top Hardware Headlines: Rambus
---
News Date: Friday 24th September 1999
Today's Top Hardware Headlines: IBM
Sony to unveil digital music Walkman today
Time: 02:55 EDT/07:55 GMT Source: The Register Posted By: Alex H

Sony is set to launch its entry into the digital music player market today, the twentieth birthday of the Walkman portable stereo.

Sony's move follows MP3 player pioneer Diamond Multimedia announcement yesterday of its lastest Rio.

As previously discussed by Sony president Nobuyuki Idei, the new machine, to be put out under the Walkman brand, will store music files on Sony's Memory Stick technology.

Sony sees Memory Stick as an alternative to transferring data by cable -- users will just copy data from their PC to a Memory Stick (itself the size and shape of a chewing gum stick) which then plugs into the digital Walkman.

Via poised to ship 500MHz+ Socket 370 Cyrix chip
Time: 02:53 EDT/07:53 GMT Source: The Register Posted By: Alex H

Via is putting the Cyrix roadmap back on track with the launch of a 500MHz-plus Socket 370-compliant chip, codenamed Joshua, this year. Cyrix had this and other chips on the stocks, but had to all intents and purposes suspended operations pending its acquisition by Via.

Joshua is based on the Cayenne core, and is a modification of Cyrix's MII with 3Dnow! instructions added. It has 64k of primary cache and 256k secondary cache.

IBM finds gold in copper
Time: 02:50 EDT/07:50 GMT Source: News.com Posted By: Alex H

IBM is making a good living from copper, and expanding its horizons. Two years ago, IBM (NYSE:IBM) invested in performance-improving copper interconnect technology, and Thursday said it had shipped its 1 millionth copper chip. The chips use copper instead of aluminum to bridge the gaps, or interconnects, between their transistors. An IBM spokesman said the company expects to ship another million copper chips by the end of this year.

The high volumes come even though the only major PC maker using processors based on the technology is Apple Computer Inc. (Nasdaq:AAPL). With just one big customer, it raises the question, what's so great about copper?

For one thing, it's faster. Because copper is a more efficient conductor than aluminum, electrons traveling down a copper wire move faster than they would if they were moving down an aluminum wire of similar length. That translates into increased performance inside a chip. Speeds can increase by 10 percent.
---
News Date: Tuesday 22nd September 1999
Today's Top Hardware Headlines:
Intel faces pressure over new chipset
Time: 03:50 EDT/08:50 GMT Source: News.com Posted By: Alex H

Giant Intel is continuing to have problems with the introduction of a somewhat mundane product that enables the main processor work with the rest of the computer.

Next Monday, Intel will debut its 820 chipset, but the advanced set of ancillary processors has been resisted by PC manufacturers. The 820 utilizes a new memory technology called Rambus, but PC makers so far prefer the established standard, synchronous dynamic random access memory (SDRAM), which is cheaper. Analysts say that the 820 is facing limited demand, and at least one asserts that Intel has reduced its production plans.
---
News Date: Tuesday 21st September 1999
Today's Top Hardware Headlines:
---
News Date: Monday 20th September 1999
Today's Top Hardware Headlines:
800MHz Athlon games systems to launch next month
Time: 06:54 EDT/11:54 GMT Source: The Register Posted By: Alex H

High end games hardware specialist GamePC has added Athlon machines to its range, and is promising Kryotech cooled versions overclocked to 800MHz in early October. The company, which offers off the shelf or build to order high-powered PC gaming systems, is currently offering the Titan system, based on a 600MHz Athlon,and the Disrupter, a 550MHz version.

Merced Tru64 next on Compaq's death list?
Time: 06:52 EDT/11:52 GMT Source: The Register Posted By: Alex H

Compaq's next move in the OS shootout will be to put a couple of rounds into the IA-64 version of Tru64, according to US reports (which we suspect of being spread around by our good friend Terry Shannon of Shannon Knows Compaq). Our take is that it's virtually certain to happen, and that it's just a matter of timing.

Compaq has already terminated its twin track Intel-Alpha software development by stopping development of Alpha Windows 2000, and consequently ringing the curtain down on Microsoft operating systems on Alpha. That move was justified because of the relatively low level of sales of NT on Alpha - there was absolutely no way sales could, could ever, justify development costs.

But turn it around the other way and it's not entirely clear that there's going to be much of a market for Tru64 on IA-64. Compaq is officially committed to doing it, but Compaq officials currently seem reluctant to reaffirm that commitment with any degree of enthusiasm.

AMD suffers further Gateway blow
Time: 06:50 EDT/11:50 GMT Source: The Register Posted By: Alex H

Chip manufacturer AMD suffered a further setback over the weekend after Gateway said it would shift to an Intel-only policy. According to a report in the Wall Street Journal, it will begin to phase out K6-2s and K6-IIIs from its platform.

Earlier this year, Gateway declined to use AMD's Athlon K7 in its products. That is believed to have happened after Intel offered Gateway more favorable deals on its microprocessors, estimated to be worth a cool $20 million.
---
News Date: Saturday 18th September 1999
Today's Top Hardware Headlines:
---
News Date: Wednesday 15th September 1999
Today's Top Hardware Headlines: Savage 3D
Savage 3D or Savage 4 Users: Hate the drivers? Sign Savage News' Petition
Time: 16:34 EDT/21:35 GMT Source: E-Mail Posted By: Dennis

We have received information that Savage 3D and Savage 4 users are not satistified with their service. Here's a quote of the petition to give you an idea of what they mean:

"We, the undersigned, are users of your Savage3D or Savage4 chipsets.
The quality of currently available drivers for both the Savage3D and Savage4 based cards leaves much to be desired.
Not only do they not match the promised features listed on your site, we face incompatibilities and bugs almost on a daily basis.
Looking at the history of these drivers, we see little or no progress and the loss of features and performance.
The availability of recent drivers is also an issue. Your site doesn't update very often, and most of the time the drivers listed there
are much older then drivers obtained via other sources.
We also request a list of fixes and modifications with each set of drivers.
We would like a quick response to these issues."
---
News Date: Tuesday 14th September 1999
Today's Top Hardware Headlines:
---
News Date: Monday 13th September 1999
Today's Top Hardware Headlines: Playstation 2
---
News Date: Saturday 11th September 1999
Today's Top Hardware Headlines:
IBM readies new high-end server products
Time: 13:14 EDT/18:14 GMT Source: CNet News Posted By: Alex H

In a new salvo in the server wars, IBM will extend its Unix server line with two new products on Monday, including a high-end machine that can run up to 24 processors.

The new products--the high-end S80, code-named "Condor," and the low-end B50, code-named "Pizzazz"--will mark a substantial improvement to the RS/6000 line of Unix-based servers, say sources familiar with the coming announcement. The Condor in particular should put IBM's RS/6000 line close in terms of performance to Sun Microsystems' successful E10000 server.
---
News Date: Friday 10th September 1999
Today's Top Hardware Headlines:
AMD Cuts Chip Prices
Time: 22:05 EDT/03:05 GMT Source: ZDNet Posted By: Dennis

Advanced Micro Devices Inc., keeping the heat on Intel Corp., has reduced prices on certain clock speeds of its desktop K6-2 and K6-III processors by up to 25 percent.

AMD's K6-2 475MHz desktop chip received the largest cut, falling 25 percent from $152 to $114. The K6-2 450MHz was reduced 17 percent from $112 to $93. The price of AMD's K6-2 400MHz chip was also cut by 11 percent, moving it from $82 to $73, company officials said on Friday.

Intel burns desktop prices again
Time: 18:42 EDT/23:42 GMT Source: The Register Posted By: Alex H

As revealed here earlier this week, Intel will cut desktop prices of its Pentium IIIs and Celerons in the run up to the introduction of the 533B and the 600B, which support a 133MHz FSB, on 27th of September.

We now have those price details, detailed below. Intel cut prices on several of these parts only one month ago, indicating an aggressive ramp up in the face of AMD competition.

AMD may trash Intel's Merced on price/performance
Time: 18:40 EDT/23:40 GMT Source: The Register Posted By: Alex H

Intel's AL460GX chipset may not match the power of AMD's Irongate D4 chipset, which will appear in motherboards in late Q1, next year.

Last week, Intel unveiled the Merced chipset at its Developer Forum in Palm Springs, but no details were given on whether its claim of 4.2Gb/s throughput on dual memory buses was for the total throughput, or referred to each bus, giving a total of 8.4GB/s.

Sources close to AMD's plans say that if the first case is true, then Intel's expensive chipset is "no better" than the Irongate D4 chipset announced at the Hot Chips conference last month.
---
News Date: Thursday 9th September 1999
Today's Top Hardware Headlines:
---
News Date: Wednesday 8th September 1999
Today's Top Hardware Headlines:
---
News Date: Monday 6th September 1999
Today's Top Hardware Headlines:
1.6GHz Alpha to be fastest Quake chip on planet
Time: 16:37 EDT/21:37 GMT Source: The Register Posted By: Alex H

Compaq and API are readying a 1.6GHz Alpha 21364 which will include a version of SIMD 3D instructions and support for Rambus without the latency penalties that seem to dog the x.86 platform.

A 1.6 GHz 21364 using the EV7 platform, is likely to belt out 6.4 single precision Gflops, according to sources.

This would beat Merced hands down in ultraparallel single precision floating point.

The processor will have a 128-bit 800MHz Rambus channels, and will load an entire 128-bit cache depth at the first transfer. Eight 16-bit Rambus channels make up the 128 bits.

That compares with Intel's i820 chipset which, with one 16-bit Rambus channel, needs four transfers to fill the first 64-bit cache word.

AMD to intro K8 at Microprocessor Forum
Time: 16:35 EDT/21:35 GMT Source: The Register Posted By: Alex H

Fresh from the successful hype of its K7 (Athlon) family, AMD is now gearing up for the K8, its 64-bit follow-up.

The company goes public on the K8 at, next month's Microprocessor Forum -- we understand. But the clone chip firm refuses to confirm or deny such a chip is on the cards.

AMD reckons it's piling the pressure on Intel with the K7. And a quick introduction of the K8 would certainly give something for Chipzilla to think about.

AMD aims turn up the heat by launching its next generation of (64-bit) processors within months -- and it has enlisted top chip engineer Dirk Meyer (a former Alpha male)to make it happen.

The step up from 32-bit Athlon K7 to a 64-bit K8 (Octathlon?) chip is relatively trivial to achieve, we are led to understand, from sources close to the company's plans.

So the 64-bit chip scene could look fairly crowded next year, with competing flavours from Compaq, Intel -- and now AMD.
---
News Date: Saturday 4th September 1999
Today's Top Hardware Headlines:
CD-RW and DVD-RAM Drives Hit Higher Speeds
Time: 14:34 EDT/19:34 GMT Source: PC World Posted By: Alex H

Those CD-Rewritable and DVD-RAM drives you've always wanted might be coming your way faster than you thought.

Have you been waiting for CD-RW drives to become faster and cheaper, and for those long-awaited DVD-RAM (rewritable DVD) drives to become more available? If so, you'll want to hear about Creative Labs' latest generation of drives, announced this week.

The company says both the Blaster CD-RW 6424 drive and Blaster PC-DVD RAM will be available by the end of September. Prices remain high: an estimated street price of $249.95 for the CD-RW and $599.99 for the DVD-RAM.

Intel to cut Celeron, PIII prices 12th September
Time: 14:34 EDT/19:34 GMT Source: The Register Posted By: Alex H

Only three weeks after it slashed prices on its desktop Pentium III and Celeron processors, Intel is to cut prices yet again. Distributors have received notice from Intel that the price cuts will come the week of the 12th of September, on selected members of the Pentium III and Celeron desktop family.

At the same time, Intel quietly lowered the price of its 366MHz in the PPGA packaging on the 29th of August.

The move must be seen as attacking AMD's products, and at the same time paving the way for the introduction of CuMine technology in October and Camino i820 introductions in late September.
---
News Date: Thursday 2nd September 1999
Today's Top Hardware Headlines:
DRAM price hikes to propel Samsung profit past $2bn
Time: 15:11 EDT/20:11 GMT Source: The Register Posted By: Alex H

Samsung today said that it expects rising DRAM prices to push its profits for the current fiscal year up to $2.5 billion.

"The 64Mb DRAM price rose across $10 yesterday on the spot market and [that] would give a considerable boost to our profit for the coming period," a Samsung spokesman, James Chung, told the Reuters newsagency.

Chung said the company expects its 1999 after-tax profit to be aorunf $2.3 billion, a near ninefold increase on last year's $266 million.

"A $1 rise in the price usually raises our profit by about $300 million, said Chung.

New notebook Celerons, price cuts coming
Time: 15:11 EDT/20:11 GMT Source: News.com Posted By: Alex H

Intel is prepping Celeron chips for notebook computers running at 433 MHz and will cut prices on its existing line of Celeron and Pentium II notebook chips. The price cuts will lead to more and cheaper notebooks for the back-to-school season, as well as pave the way for the release of Pentium III-based notebooks due later this fall, sources said.
---
News Date: Thursday 2nd September 1999
Today's Top Hardware Headlines:
---
News Date: Wednesday 1st September 1999
Today's Top Hardware Headlines:
---
Read more of the past months news in our News Archive for

Previous August News.

Do you have any Windows based news? Just Remember To Get In Touch!

Current Top Downloads

Microsoft Media Player 6.4


MSN Messenger


ICQ 99B
Tweak UI For Windows 98 SE


DirectX 7


Netmeeting 3.1
Windows 98 Spinning Globe Background