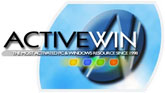 Activating The Ultimate Windows Resources
www.activewin.com
---
* Today's Top Stories *
---

San Francisco camera company GoPro launches video channel on Xbox One
The San Francisco-based company is expanding the reach of its popular video series that is helping the camera manufacturer diversify into a full media company. The channel, which is similar to those available on Xbox 360 and Virgin airlines flights, launched at 10 a.m. Tuesday for customers of the Microsoft gaming console.
The world's most popular online video brand is expanding its audience. GoPro officially launched its channel on Xbox One Tuesday morning — increasing the reach of the most popular video brand on the Internet. GoPro spokeswoman Kelly Baker told the Daily News the channel went live at 10 a.m. and users of Xbox One can download the channel and begin watching a large collection of the company's videos. The new platform allows users to stream the videos on a big screen, high-definition television. They can also watch an assortment of the fast-paced videos with an up-close perspective continuously.
---

Microsoft Tipped to Launch Windows 8.1 Update 2 on Aug 12, Might be Working on Single Windows for All Devices
Microsoft might release the Windows 8.1 Update 2 on Aug 12. The update was always expected in August, though no specific dates were mentioned, so far. Microsoft, too, hasn't confirmed the rumoured Aug 12 launch date even though it seems probable on at least one count. It's a Tuesday and Microsoft rolls out its bug fixes and patches on the second Tuesday of every month, something that is referred to as the Patch Tuesday, as is mentioned in Ubergizmo. There is another reason though for users to pin their hopes on the reported Aug 12 launch date for the update. The rumour has its origins in the Russian site PCPortal.org.ru which has a reputation of sorts in being fairly accurate with its predictions.
---

Satya Nadella Just Made The Single Best (And Most Obvious) Decision For Microsoft Windows
Satya Nadella just confirmed that the company was going to merge all of its major versions of Windows into one huge Windows platform. Microsoft had been inching up to this for a while. At its developers conference in April, the company announced developer tools for "Universal Windows Apps" also known as the "Holy Grail" of app development.
---

Microsoft Starts Receiving Orders for Surface Pro 3 Docking Station
Microsoft today started getting orders for the Surface Pro 3 docking station, an accessory that basically turns your tablet into a full-featured PC with access to external monitors, keyboards, mice, printers, speakers and all kinds of USB devices. The Surface Pro 3 docking station comes with 3 USB 3.0 ports, 2 USB 2.0 ports, a 10/100/1000 Gigabit Ethernet port, 1 Mini DisplayPort connection, one security clock slot and 1 3.5 mm audio jack input.
---
* Site Updates *
---
The New ActiveWin 3.0 Is Coming!
Yes it's nearly here, we've been working behind the scenes on the brand new and rather excellent looking ActiveWin 3.0, the site will contain even more news than ever before, be customisable far more than any other regular news sites and will hopefully take peoples breath away.

Comments On Our PDA Layout
We hope you get some enjoyment out of our new look PDA web page and are able to view it across a range of different devices. If you are having any problems or just have a few suggestions, e-mail us by clicking the header above.

Pocket PC Site Ideas
We are on the lookout for new ideas for our Pocket PC area. If you have any ideas for content or bits and pieces you would like to see appear here then let us know via e-mail to byron@activewin.com

* ActiveWin Pocket PC Site Links *
---
Contacts
For your convenience, this is a list of the people to contact with the according to the category you choose. If you don't get a reply from one person for some time, try e-mailing one of the others.
Pocket PC Links
Visit various other Pocket PC Enabled websites. These sites have been chosen by us due to them being designed specifically for Microsoft's Pocket PC. If you have a site you would like us to check out e-mail us.
---
© 2005 by ActiveNetwork. All rights reserved. Designed by Designer Dream