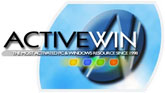 Activating The Ultimate Windows Resources
www.activewin.com
---
* Today's Top Stories *
---

Microsoft, Apple, Google, Facebook call for NSA muzzle
Household names including Apple and Google have formally called for changes to U.S. surveillance practices and policy, arguing that current operations undermine the freedom of people. Eight companies, Google, Apple, Facebook, Twitter, AOL, Microsoft, Yahoo and LinkedIn have formed an alliance called the Reform Government Surveillance group. Although usually fierce competitors, the group have come together in agreement over the U.S. government's spying programs - brought to light by former National Security Agency (NSA) contractor Edward Snowden - and have formally requested "wide-scale changes" to the regime.
---

Microsoft to release many non-security updates tomorrow
Every Patch Tuesday Microsoft releases non-security updates as well. The description of the updates to be released tomorrow, Tuesday, December 10, 2013, are already up. As usual, the descriptions are vague and say far less about each update than do the descriptions of Microsoft's security updates. Until then, there's nothing much to glean from the descriptions.
---

Peggle 2 released on Xbox One
Everything is better with Peggle! Catch Peggle fever now on Xbox One. Master over 120 new levels and trials in the sequel to one of the most addictive puzzle action games of all time. Unleash amazing magic powers as you learn from Peggle Master Bjorn, and 4 all-new masters like the dark and mysterious Luna, while you shoot balls at colorful, challenging boards of pegs to reach Extreme Fever. But there's more! Unlocked costumes allow you to dress up the various masters for laughs. Four-player Peg Party mode lets you deploy your Peggle skills to the utmost against friends and family. Game DVR lets you save and share replays of your most astonishing shots, while Kinect support gives you the chance to aim and shoot with only your hands and voice. Truly, Peggle 2 is a game for our age, and indeed all ages!
---

US PS4 Nov. sales est. at 1.25m units, 66% ahead of Xbox One
It has been estimated that PS4 sold 66 per cent more units than Xbox One in the US in November. Michael Pachter has said in his most recent investor note that he believes PS4 sold 1.25m consoles in the region throughout the month and that Xbox One sold 750k. Note that PS4 was released in the US on November 15th, giving it a week more on the market than Xbox One which launched on November 22nd. If correct, that 66 per cent margin mirrors what was seen in the UK during the console's respective first weeks – Xbox One sold 150k units while PS4 managed 250k, a 66 per cent difference.
---
* Site Updates *
---
The New ActiveWin 3.0 Is Coming!
Yes it's nearly here, we've been working behind the scenes on the brand new and rather excellent looking ActiveWin 3.0, the site will contain even more news than ever before, be customisable far more than any other regular news sites and will hopefully take peoples breath away.

Comments On Our PDA Layout
We hope you get some enjoyment out of our new look PDA web page and are able to view it across a range of different devices. If you are having any problems or just have a few suggestions, e-mail us by clicking the header above.

Pocket PC Site Ideas
We are on the lookout for new ideas for our Pocket PC area. If you have any ideas for content or bits and pieces you would like to see appear here then let us know via e-mail to byron@activewin.com

* ActiveWin Pocket PC Site Links *
---
Contacts
For your convenience, this is a list of the people to contact with the according to the category you choose. If you don't get a reply from one person for some time, try e-mailing one of the others.
Pocket PC Links
Visit various other Pocket PC Enabled websites. These sites have been chosen by us due to them being designed specifically for Microsoft's Pocket PC. If you have a site you would like us to check out e-mail us.
---
© 2005 by ActiveNetwork. All rights reserved. Designed by Designer Dream