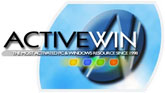 Activating The Ultimate Windows Resources
www.activewin.com
---
* Today's Top Stories *
---

The Windows 10 Era Is Now
At some point inside the next 24 hours, Window 10 will "launch" in New Zealand, before spreading out across the globe. To a certain extent. Of course, for the more than 5 million folks currently testing the software, its "launch" is almost a non-event.
For the following cycles of individuals and businesses that will get the code over the coming weeks and months, the start of the launch cycle matters as it dictates the undertaking of the rollout cycle that will get Windows 10 into their hands. But the Midnight Moment, such as it is, doesn't matter too much. If you wanted Windows 10 a week ago, you could have had it. Still, there is something notable about the end of a liminal state.
---

Ready to download Windows 10?
If you are ready to download Windows 10 manually, we have the link to the Microsoft page that has the links you need.
---

Will you upgrade to Windows 10?
People around the world have started to upgrade their computers to the official version of Windows 10. We want to hear from you. Will you update to Windows 10? Yes, no, maybe? Post a comment below and let us know!
---

Windows 10 review – final version of Windows might be Microsoft's best ever
Microsoft's last version of Windows is finally here: Windows 10 is arguably the best version of the ubiquitous operating system. But the question is, should you upgrade for free immediately? Or will it be another Windows 8 moment?
Windows 10 is a big step towards the Microsoft classic becoming an always-connected operating system for every device, not just PCs, which is continuously updated for free. It'll run traditional desktop Windows apps, like Windows 7. But it will also run new "universal" apps downloaded from the Windows Store, which Microsoft hopes will become a trusted source of traditional Windows desktop programs as well.
---

Windows 10 or OS X? A Mac User Falls For the PC Again
With a simpler interface and new features, Microsoft's Windows is more like Apple's OS X than ever before
You can blame Vista and the constant pounding of Ctrl+Alt+Del that came with it. Or you can blame those clever Mac vs. PC ads. But about eight years ago, after growing up with Windows computers and countless games of "Solitaire," I bought my first Mac. And I never looked back.
Until now.
---
* Site Updates *
---
The New ActiveWin 3.0 Is Coming!
Yes it's nearly here, we've been working behind the scenes on the brand new and rather excellent looking ActiveWin 3.0, the site will contain even more news than ever before, be customisable far more than any other regular news sites and will hopefully take peoples breath away.

Comments On Our PDA Layout
We hope you get some enjoyment out of our new look PDA web page and are able to view it across a range of different devices. If you are having any problems or just have a few suggestions, e-mail us by clicking the header above.

Pocket PC Site Ideas
We are on the lookout for new ideas for our Pocket PC area. If you have any ideas for content or bits and pieces you would like to see appear here then let us know via e-mail to byron@activewin.com

* ActiveWin Pocket PC Site Links *
---
Contacts
For your convenience, this is a list of the people to contact with the according to the category you choose. If you don't get a reply from one person for some time, try e-mailing one of the others.
Pocket PC Links
Visit various other Pocket PC Enabled websites. These sites have been chosen by us due to them being designed specifically for Microsoft's Pocket PC. If you have a site you would like us to check out e-mail us.
---
© 2005 by ActiveNetwork. All rights reserved. Designed by Designer Dream