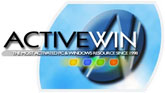 Activating The Ultimate Windows Resources
www.activewin.com
---
* Today's Top Stories *
---

Microsoft again writes off Surface inventory, renews profitability doubts
For the June quarter, Microsoft said Surface had booked $409 million in revenue, a 16% decline from the previous quarter. Microsoft has never said what revenue it recorded in the 2013 June quarter -- instead it lumped that quarter with two others, Q4 2012 and Q1 2013, tallied the trio and came up with $853 million -- so a year-over-year comparison was impossible.
---

Microsoft's Open Interoperability Gamble Rolls New Dice
Faced with the reality of a future where Windows is neither its flagship brand or cash cow, Microsoft's journey to a cloud and services-centric world means it will be happy enough if users centre their world around Office 365, Bing, Azure, OneDrive and Skype — even if they use an iPhone or other Android/Linux device to do so. Establishing this new firmament in the eyes of the always-critical software application developer community was always going to be tough. The firm created its CodePlex free and open source project hosting site back in 2006 with some considerable success. Developers have been able to create software projects to share and download (but let's say 'collaborate' because Microsoft would prefer us to) with others.
---

Apple vs. Microsoft: The winner is...
Apple's runaway success is cooling along with innovation, while Microsoft is making changes to get its mojo back. But Apple's success over the past five years has put it far enough ahead that Microsoft will need to keep putting up some big numbers to catch up. It's easy to let biases creep into the debate. Microsoft fans laugh at Apple users who actually try to work on an iPad, and Apple users scoff at Windows Phone's small market share. So, let's check the opinions and biases at the door and just compare these two tech giants with cold, hard facts.
---

Windows development set to be 'unified' by Microsoft
Microsoft has said work is under way to "unify" parts of its different Windows operating systems. Chief executive Satya Nadella discussed the effort while briefing analysts following Tuesday's earnings update. "We will streamline the next version of Windows from three operating systems into one single converged operating system for screens of all sizes," he said. The firm also confirmed it had recently scrapped a new type of tablet.
---

Microsoft launches Windows Phone training portal in attempt to woo consumers
Unfortunately for current Microsoft CEO, Satya Nadella, Windows Phone continues to plod along in the race for market share in the U.S, but with a renewed vigor thanks to recent structural changes within the company, the software and technology giant are now starting to pull out all the stops to show consumers just how capable their Windows Phone platform is. Thanks to a new interactive training portal that was posted by the Windows Phone team on July 23, potential customers can now see just how easy it is to use the new Windows Phone 8.1 software.
---
* Site Updates *
---
The New ActiveWin 3.0 Is Coming!
Yes it's nearly here, we've been working behind the scenes on the brand new and rather excellent looking ActiveWin 3.0, the site will contain even more news than ever before, be customisable far more than any other regular news sites and will hopefully take peoples breath away.

Comments On Our PDA Layout
We hope you get some enjoyment out of our new look PDA web page and are able to view it across a range of different devices. If you are having any problems or just have a few suggestions, e-mail us by clicking the header above.

Pocket PC Site Ideas
We are on the lookout for new ideas for our Pocket PC area. If you have any ideas for content or bits and pieces you would like to see appear here then let us know via e-mail to byron@activewin.com

* ActiveWin Pocket PC Site Links *
---
Contacts
For your convenience, this is a list of the people to contact with the according to the category you choose. If you don't get a reply from one person for some time, try e-mailing one of the others.
Pocket PC Links
Visit various other Pocket PC Enabled websites. These sites have been chosen by us due to them being designed specifically for Microsoft's Pocket PC. If you have a site you would like us to check out e-mail us.
---
© 2005 by ActiveNetwork. All rights reserved. Designed by Designer Dream