Desktop Tips
Using HotKeys On The Desktop
This is a terrific tip a lot of people overlooked. You can actually assign hotkeys for all your shortcuts on your desktop. RIght-click the desktop shortcut and select Properties. Click on the Shortcut tab. In the Shortcut key text box, choose what is the combination of shortcut key you want. Hold down Ctrl+Alt or Ctrl+Shift combination while selecting another key.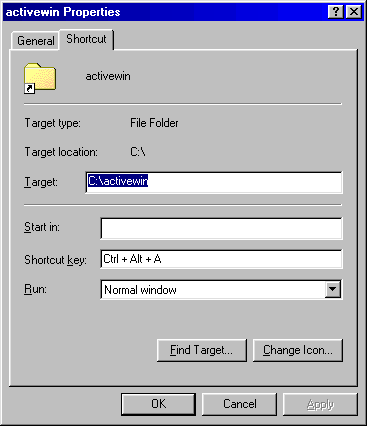 Assigning custom hotkeys to shortcuts
We realized that you can even activate the hotkey without the desktop in view! But you have to make sure your hotkey combination won't clash with the key commands of the active application.

Copyright (C) 1998-1999 The Active Network. All rights reserved.
Please click here for full terms of use and restrictions.