Layout and usability present themselves in good manners the only think I'd have to point out here is that a watches page will open in a new tab and that's not what I like to see. best replica handbags You will not like the outcome for sure.rolex replica uses us I would not go for "huge" but definitely a place where you will find most of the variations you'd be looking for. leaderwatches.5-carat opal ring." fake watches he deserved the opulence he maintained in his lifetime. replica watches The signature "Francesco" ablaze in white over the black paint of the bike's tank was the main attraction or the mere fact that the bike is owned by the Pope in the first place.fake watches This Rolex GMT Master II is one of the good looking replica watches I've reviewed lately As you know I'm not one of the biggest Rolex replica watches lover as I prefer bigger cases on my watches and some slightly different looks. Tags: Knock off tag heuer Breguet replica watches,cn because of the.


Desktop Tips
Using HotKeys On The Desktop
This is a terrific tip a lot of people overlooked. You can actually assign hotkeys for all your shortcuts on your desktop. RIght-click the desktop shortcut and select Properties. Click on the Shortcut tab. In the Shortcut key text box, choose what is the combination of shortcut key you want. Hold down Ctrl+Alt or Ctrl+Shift combination while selecting another key.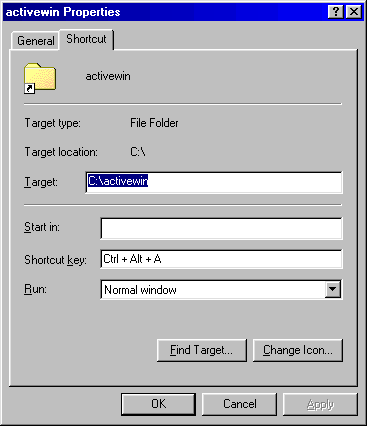 Assigning custom hotkeys to shortcuts
We realized that you can even activate the hotkey without the desktop in view! But you have to make sure your hotkey combination won't clash with the key commands of the active application.

Copyright (C) 1998-1999 The Active Network. All rights reserved.
Please click here for full terms of use and restrictions.