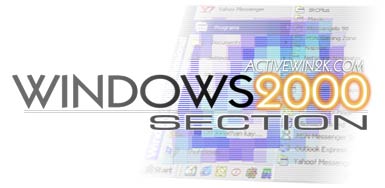 Licensing for Terminal Services in Windows 2000
The Terminal Services component of the Windows® 2000 Server operating system delivers the Windows 2000 Professional desktop and the latest Windows-based applications to a wide variety of desktops, including those that normally would not be able to run Windows.
Terminal Services Licensing Requirements
Terminal Services has the following licensing requirements when enabled in "Application Server" mode:
Windows 2000 Server, Advanced Server, or DataCenter Server is required for hosting Terminal Services sessions.
A Windows 2000 Server Client Access License (CAL) is required to access Terminal Services as well as other basic network/application services in the Windows 2000 operating system.
A Windows 2000 Terminal Services CAL is required to run Windows-based desktop and applications from Terminal Services in Windows 2000 Server.
Note: Terminal Services is licensed on a per-seat basis and is not available on a per-server or concurrent basis with the exception of the Terminal Services Internet Connector License explained below.
Terminal Services Internet Connector Licensing
The Terminal Services Internet Connector license allows a terminal server to serve up to 200 concurrent connections. This replaces the need for a Terminal Services CAL and Windows 2000 Server CAL to be assigned to a specific device. Terminal Services Internet Connector licensing may only be used for anonymous connections from non-employees. The Internet Connector license is currently only available under the Microsoft Select volume licensing program.

This feature information was obtained from the Microsoft Windows 2000 website at http://www.microsoft.com/windows2000 and are linked from ActiveWin.com for your convenience. For the most accurate information please visit the official site.


Return To The Windows 2000 Section