DirectX
ActiveMac
Downloads
Forums
Interviews
News
MS Games & Hardware
Reviews
Support Center
Windows 2000
Windows Me
Windows Server 2003
Windows Vista
Windows XP



News Centers
Windows/Microsoft
DVD
Apple/Mac
Xbox
News Search



ActiveXBox
Xbox News
Box Shots
Inside The Xbox
Released Titles
Announced Titles
Screenshots/Videos
History Of The Xbox
Links
Forum
FAQ



Windows XP
Introduction
System Requirements
Home Features
Pro Features
Upgrade Checklists
History
FAQ
Links
TopTechTips



FAQ's
Windows Vista
Windows 98/98 SE
Windows 2000
Windows Me
Windows Server 2002
Windows "Whistler" XP
Windows CE
Internet Explorer 6
Internet Explorer 5
Xbox
Xbox 360
DirectX
DVD's



TopTechTips
Registry Tips
Windows 95/98
Windows 2000
Internet Explorer 5
Program Tips
Easter Eggs
Hardware
DVD



ActiveDVD
DVD News
DVD Forum
Glossary
Tips
Articles
Reviews
News Archive
Links
Drivers



Latest Reviews
Xbox/Games
Fallout 3

Applications
Windows Server 2008 R2
Windows 7

Hardware
iPod Touch 32GB



Latest Interviews
Steve Ballmer
Jim Allchin



Site News/Info
About This Site
Affiliates
Contact Us
Default Home Page
Link To Us
Links

News Archive
Site Search
Awards



Credits
©1997-2012, Active Network, Inc. All Rights Reserved.
Please click here for full terms of use and restrictions or read our Light Tower Privacy Statement.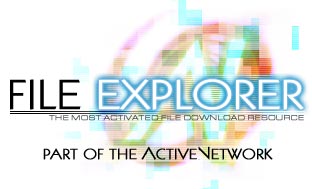 Downloads
File Indexing/Cataloging
Price: Free demo; $20.00 to buy
Published By: LionMax Software
File Size: 941K
Type Of File: .EXE
Title: Catalog Max 1.62

Did you have a headache for looking for files in piles of CD-ROMs? Now Catalog Max can help you. Catalog Max is a tool to help you to catalog your floppy disks, hard drives, optical disks, CD-ROMs, or just a single folder. With simple and clear user interface, it's very easy to create new catalogs and manage them. you can search files/folders in one catalog or in all catalogs. It only takes you several seconds to find a file(such as a MP3 file) in all catalogs you created. You can even customize your own catalog type and category so you can manage your catalogs more easily and more efficiently. Catalog Max is designed especially for somebody who has many CD-ROMS or floppy disks. Catalog Max can export Printable HTML format report.
Price: Free demo; $34.95 to buy
Published By: Advanced CATaloguer
File Size: 1.4MB
Type Of File: .EXE
Title: Advanced CATaloguer 2.3

Advanced CATaloguer supports all kinds of media recognized as drives by Windows and lets users include into the current database individual folders or even files from any media. This feature enables users to create individual catalogs for various kinds of files (e.g. a catalog of music files, a document library, a database of all files related to some project etc.) - even if all files are stored in various directories on one drive. The program features powerful search capabilities: it can perform the search using Boolean expressions, find files by name, description, notes or keywords, using the size and date limits - all this without physically accessing the disks. When a file is located, you can view its properties, open it, or launch Windows Explorer to its parent folder.
Price: Free demo; $20.00 to buy
Published By: ElcomSoft Co.Ltd
File Size: 1.2MB
Type Of File: .EXE
Title: Advanced Disk Catalog 1.49

Advanced Disk Catalog (ADC) is an award-winning easy-to-use tool for Windows 95/98/ME/NT/2000/XP with Explorer-like interface which allows you to catalog the drives: floppy disks, hard drives (including network ones), optical disks, CD-ROMs, ZIP and JAZ disks and other media. It is 32-bit (of course), written totally in C++, does not use any database engines and so very fast. The database generated by ADC is very compact.
Price: Free demo; $20.00 to buy
Published By: Soft Prime
File Size: 1.2MB
Type Of File: .EXE
Title: Advanced File Organizer 2.2

Do you have a great DVD and CD collection, or lots of mp3 files and software you downloaded from the Internet? Do you have a hard time finding the necessary files on your hard drive or on removable disks? The files you need are hereabout, but you cannot find them. Now you can have a convenient searchable catalog of all your files. With Advanced File Organizer you can even add your own comments to any file. Advanced File Organizer is a cataloger for all disks, which are recognized by your Windows system. This includes diskettes, hard disks, CDs, DVDs, Memory Stick card and any other storage devices. Advanced File Organizer can be your DVD organizer or CD organizer, if you want. It helps to create a catalog of your disk collection. Using such catalog, you can easily find all necessary files and folders without the need to insert disks into the drive.
Price: Free demo; $22
Published By: WinCatalog.com
File Size: 548K
Type Of File: .EXE
Title: WinCatalog Light 1.12

WinCatalog Light is an easy to use yet powerful tool that can be used for cataloging disks and files. Using WinCatalog Light you can quickly find a needed file in your disk collection, even without inserting any removable disks into the drives. The program keeps the record of all files and folders stored on a disk and then uses this data to help find the needed files. WinCatalog Light supports various disk formats: CD, DVD, diskettes, hard drives, ZIP and jazz disks, removable and network drives, Memory Stick cards and any other storage devices, that can be accessed as drives in MS Windows environment. WinCatalog's main asset is the ability to access any disk's table of contents even if the disk is inaccessible at the moment. You can view the list of files and folders, examine their properties and descriptions, search files by various criteria. WinCatalog also features a built-in list of contacts. Use it to monitor whom of your friends or acquaintances you have given a certain disk. The lent disks are marked with a special icon.


Return To Main Page