DirectX
ActiveMac
Downloads
Forums
Interviews
News
MS Games & Hardware
Reviews
Support Center
Windows 2000
Windows Me
Windows Server 2003
Windows Vista
Windows XP



News Centers
Windows/Microsoft
DVD
Apple/Mac
Xbox
News Search



ActiveXBox
Xbox News
Box Shots
Inside The Xbox
Released Titles
Announced Titles
Screenshots/Videos
History Of The Xbox
Links
Forum
FAQ



Windows XP
Introduction
System Requirements
Home Features
Pro Features
Upgrade Checklists
History
FAQ
Links
TopTechTips



FAQ's
Windows Vista
Windows 98/98 SE
Windows 2000
Windows Me
Windows Server 2002
Windows "Whistler" XP
Windows CE
Internet Explorer 6
Internet Explorer 5
Xbox
Xbox 360
DirectX
DVD's



TopTechTips
Registry Tips
Windows 95/98
Windows 2000
Internet Explorer 5
Program Tips
Easter Eggs
Hardware
DVD



ActiveDVD
DVD News
DVD Forum
Glossary
Tips
Articles
Reviews
News Archive
Links
Drivers



Latest Reviews
Xbox/Games
Fallout 3

Applications
Windows Server 2008 R2
Windows 7

Hardware
iPod Touch 32GB



Latest Interviews
Steve Ballmer
Jim Allchin



Site News/Info
About This Site
Affiliates
Contact Us
Default Home Page
Link To Us
Links

News Archive
Site Search
Awards



Credits
©1997-2012, Active Network, Inc. All Rights Reserved.
Please click here for full terms of use and restrictions or read our Light Tower Privacy Statement.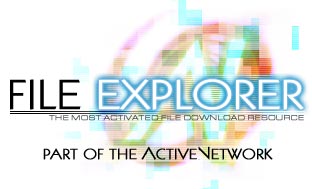 Downloads
Synchronizers
Price: Free demo; $10
Published By: kish Designs
File Size: 709k
Type Of File: .EXE
Title: CopyTo Synchronizer 2.7a

'CopyTo'Synchronizer' is a 32-bit file synchronization and backup utility for Windows. Use it to safely synchronize files between a desktop PC and a notebook PC, move files between the home and office with removable media,like ZIP or JAZ, or update multiple computers on a network, with the multiple folder settings.
As you synchronize files, you can filter certain file types and exclude specified folders. You can display a Preview window and check for disk space before you start the copying process. Launch CopyTo from an Explorer right-click context menu, from its own icon, or even from a DOS prompt. Plus, you can have the program play a .wav file when it finishes. You can save and recall settings that you enter into CopyTo using the CopyTo project file, which have the '.cp2'extension. You can start synchronizing using the settings in the project file by double-clicking. Compresses all files within each folder into one archive using PKZIP compatible compression.
Price: Free demo; $86
Published By: Soft Experience
File Size: 2.53 MB
Type Of File: .EXE
Title: Idem 2.2g

Idem is a software utility that enables the user to automate file synchronization and replication. Idem secures critical data duplicating from one computer location to another. It is a good solution for mirroring important folders from a Windows NT server toward another one. Idem is distinguishable from other expansive mirroring or clustering products by its ability to fully preserve Macintosh filenames and structures stored on a Windows NT 4.0 server. You can use Idem to synchronize a laptop on a network and for real-time mirroring of folders on ZIP drives, CD-RWs, removable hard disks, network drives and local hard disks. Idem can also rename moved Macintosh files, substituting a dash for forbidden Windows characters in their names. Idem now can be installed as a Windows NT/2000 Service, and can check and copy file and folder security information and attributes.
Price: Free demo; $10
Published By: aborange
File Size: 528K
Type Of File: .EXE
Title: Synchronizer Synchronizer

Synchronizer is a program for comparing and synchronizing directories, including sub-directories and file. It is particularly useful on mobile computers, when installing new software and exchanging data. The features: File Compare between directories, with or without sub-directories. Intuitive display of sync directions with arrows and colours. Filter Options (i.e. all identical files). Individual file selection for synchronization. Sync Function with selection of sync direction. Printing of file list. Executable from a command line with parameters as in batch files. File Exception Lists.


Return To Main Page