DirectX
ActiveMac
Downloads
Forums
Interviews
News
MS Games & Hardware
Reviews
Support Center
Windows 2000
Windows Me
Windows Server 2003
Windows Vista
Windows XP



News Centers
Windows/Microsoft
DVD
Apple/Mac
Xbox
News Search



ActiveXBox
Xbox News
Box Shots
Inside The Xbox
Released Titles
Announced Titles
Screenshots/Videos
History Of The Xbox
Links
Forum
FAQ



Windows XP
Introduction
System Requirements
Home Features
Pro Features
Upgrade Checklists
History
FAQ
Links
TopTechTips



FAQ's
Windows Vista
Windows 98/98 SE
Windows 2000
Windows Me
Windows Server 2002
Windows "Whistler" XP
Windows CE
Internet Explorer 6
Internet Explorer 5
Xbox
Xbox 360
DirectX
DVD's



TopTechTips
Registry Tips
Windows 95/98
Windows 2000
Internet Explorer 5
Program Tips
Easter Eggs
Hardware
DVD



ActiveDVD
DVD News
DVD Forum
Glossary
Tips
Articles
Reviews
News Archive
Links
Drivers



Latest Reviews
Xbox/Games
Fallout 3

Applications
Windows Server 2008 R2
Windows 7

Hardware
iPod Touch 32GB



Latest Interviews
Steve Ballmer
Jim Allchin



Site News/Info
About This Site
Affiliates
Contact Us
Default Home Page
Link To Us
Links

News Archive
Site Search
Awards



Credits
©1997-2012, Active Network, Inc. All Rights Reserved.
Please click here for full terms of use and restrictions or read our Light Tower Privacy Statement.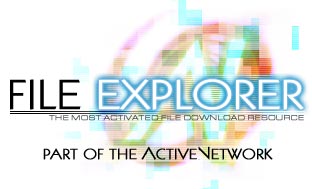 Downloads
HTML Editors
Price: Free $35.00 to buy
Published By: MMSoftware
File Size: 3.79MB
Type Of File: .EXE
Title: 40tude HTML 3.4

40tude, formerly 1-4-All, is for you HTML editors out there who don't need the gizmos that a full-featured HTML editor offers. It lets you create HTML through an uncluttered interface that won't confuse you. Tags, attributes, values, recently used links, images, and colors are all readily accessible. Features include a spelling checker, thesaurus, virtually unlimited undo/redo capability, eight predefined JavaScript scripts, internal and external HTML viewers, multiple-file search-and-replace capability, multiple templates, extensive drag-and-drop support, a dockable button toolbar, and 16 configurable user buttons.
Price: Free Demo, $39.99
Published By: GlobalSCAPE
File Size:< 3.1
Type Of File: .EXE
Title: Cute FTP

CuteHTML® is the tool of choice for serious Web page management. This powerful text-based editor allows you to maintain and remotely edit Web pages with full control. When used with a WYSIWYG editor, CuteHTML makes editing code simple and straightforward. Its light file size is easy on system requirements and can be used with CuteFTP to upload your Web pages instantly.
Price: Free
Published By: Fookes Software
File Size: 1.71MB
Type Of File: .EXE
Title: NoteTab Light 4.92

NoteTab Light is a free Notepad replacement and HTML editor. Move quickly around large files with a tabbed interface, and format your text. Write with the font of your choice, fixed-width or proportional. If you need to cut and paste chunks from a pile of files, you can set up a Paste Board file to save text clips automatically. Strip HTML tags from your files. Call up complete document statistics instantly. Use systemwide search and replace tools. Speed up your work with text macros; you can use them as shortcuts, or even to auto-replace recurring typos. Sample macro libraries are supplied, and you can easily build your own. Version 4.91 fixes some issues that were introduced in the previous release.


Return To Main Page