DirectX
ActiveMac
Downloads
Forums
Interviews
News
MS Games & Hardware
Reviews
Support Center
Windows 2000
Windows Me
Windows Server 2003
Windows Vista
Windows XP



News Centers
Windows/Microsoft
DVD
Apple/Mac
Xbox
News Search



ActiveXBox
Xbox News
Box Shots
Inside The Xbox
Released Titles
Announced Titles
Screenshots/Videos
History Of The Xbox
Links
Forum
FAQ



Windows XP
Introduction
System Requirements
Home Features
Pro Features
Upgrade Checklists
History
FAQ
Links
TopTechTips



FAQ's
Windows Vista
Windows 98/98 SE
Windows 2000
Windows Me
Windows Server 2002
Windows "Whistler" XP
Windows CE
Internet Explorer 6
Internet Explorer 5
Xbox
Xbox 360
DirectX
DVD's



TopTechTips
Registry Tips
Windows 95/98
Windows 2000
Internet Explorer 5
Program Tips
Easter Eggs
Hardware
DVD



ActiveDVD
DVD News
DVD Forum
Glossary
Tips
Articles
Reviews
News Archive
Links
Drivers



Latest Reviews
Xbox/Games
Fallout 3

Applications
Windows Server 2008 R2
Windows 7

Hardware
iPod Touch 32GB



Latest Interviews
Steve Ballmer
Jim Allchin



Site News/Info
About This Site
Affiliates
Contact Us
Default Home Page
Link To Us
Links

News Archive
Site Search
Awards



Credits
©1997-2012, Active Network, Inc. All Rights Reserved.
Please click here for full terms of use and restrictions or read our Light Tower Privacy Statement.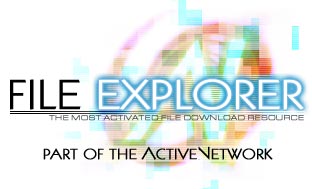 Downloads
Newsreaders
Price: Free demo; $39.95
Published By: ExpressSoft
File Size: 1 MB
Type Of File: .EXE
Title: Express NewsPictures 2.2

Express NewsPictures is a powerful newsreader specifically designed for downloading and viewing pictures and other binaries (audio, video and more) from newsgroups. The program downloads articles with binaries inside, decodes them and saves on your hard drive. It filters spam, leaving only those articles that contain real binaries. The program lets you preview the downloaded pictures and shrink or scroll the picture if it doesn't fit in the preview window. A unique filtering capability lets you filter newsgroups and messages based on keywords you specify helping to avoid the content you may find offensive. The program comes packed with a set of keywords to filter off adult content and you can easily edit these filters, add your own keywords or remove all of them completely and rely on your own common sense. Express NewsPictures supports yEncoded binaries, processes multi-parts and can work with Usenet groups via a proxy server and supports multiple news accounts. Other features include server authentication support, built-in picture viewer and video player.
Changes in this version: New text band lets you to view post texts as well, "Sender" column has been added into articles list, Ability to reply sender by e-mail, sort functions have been corrected, Some bugs fixed.
Price: Free demo; $35.00
Published By: DJI Interprises
File Size: 923k
Type Of File: .EXE
Title: NewsBin Pro 4.1

NewsBin is a multithreaded news robot that automatically downloads and decodes binary posts to Usenet newsgroups. NewsBin will take full advantage of high-bandwidth Internet connections by allowing multiple simultaneous connections to your news server or servers. NewsBin includes resume capabilities to recover from lost connections. It reassembles multipart posts across multiple servers and includes real-time rendering of thumbnails when downloading images. NewsBin supports regular expression parsing for complex filtering capabilities based on subjects or filenames, and provides file size filtering and limits on cross-posting. NewsBin can also post binaries to the newsgroups and provides simple-text message viewing.
Version 4.05 fixes problem where a purged post caused the file download to fail before checking the other servers and has improved registration network access.
Price: Free demo; $35.00
Published By: NewsPro
File Size: 764k
Type Of File: .EXE
Title: NewsPro 3.71

NewsPro is an easy-to-use multitasking newsreader with advanced support for multiple news servers. NewsPro allows you to perform searches on servers in a large number of newsgroups and includes an option for quickly synchronizing newsgroup content with servers for effective downloads of multipart attachments. It features an 'Ignore yEnc errors' option, the ability to slow down specific tasks, an estimation of download times feature, and more.
The new version features added options for later and immediate download and download with certain priority for article tasks. Posting has been extended to multiple servers; newsgroups can be associated with posting servers and identities.
Price: Free demo; $24.95
Published By: PictureAgent.com
File Size: 2.6 MB
Type Of File: .EXE
Title: PictureAgent 3.11

PictureAgent is an NNTP client designed to search specified newsgroups for posts that meet your criteria. It will then download and decode findings into a specified directory. PictureAgent is perfect for newcomers to Usenet, since it requires only a hostname and download directory to set up. This release offers separate download directories for each newsgroup, maintains a history list to reduce duplicate files, offers thumbnail and full-size images of the last picture downloaded, features authentication capabilities for hosts that require usernames and passwords, and more. This trial will only download a limited number of pictures before registration is required. Timeout and reconnect when the server stalls. Skip the currently downloading article (a real help when downloading large files).
Price: Free
Published By: Clarion
File Size: 700K
Type Of File: .EXE
Title: Xnews 5.08

Xnews is fashioned after NewsXpress, a program no longer in development. Xnews features a quick filter, a score file for more advanced filtering, support for multiple servers and identities, binaries handling, optional header and article caching, and folders for permanent archival.
Version 5.0 adds a free-floating editor window, support for the yEnc binary encoding scheme, and many other enhancements and bug fixes.


Return To Main Page