DirectX
ActiveMac
Downloads
Forums
Interviews
News
MS Games & Hardware
Reviews
Support Center
Windows 2000
Windows Me
Windows Server 2003
Windows Vista
Windows XP



News Centers
Windows/Microsoft
DVD
Apple/Mac
Xbox
News Search



ActiveXBox
Xbox News
Box Shots
Inside The Xbox
Released Titles
Announced Titles
Screenshots/Videos
History Of The Xbox
Links
Forum
FAQ



Windows XP
Introduction
System Requirements
Home Features
Pro Features
Upgrade Checklists
History
FAQ
Links
TopTechTips



FAQ's
Windows Vista
Windows 98/98 SE
Windows 2000
Windows Me
Windows Server 2002
Windows "Whistler" XP
Windows CE
Internet Explorer 6
Internet Explorer 5
Xbox
Xbox 360
DirectX
DVD's



TopTechTips
Registry Tips
Windows 95/98
Windows 2000
Internet Explorer 5
Program Tips
Easter Eggs
Hardware
DVD



ActiveDVD
DVD News
DVD Forum
Glossary
Tips
Articles
Reviews
News Archive
Links
Drivers



Latest Reviews
Xbox/Games
Fallout 3

Applications
Windows Server 2008 R2
Windows 7

Hardware
iPod Touch 32GB



Latest Interviews
Steve Ballmer
Jim Allchin



Site News/Info
About This Site
Affiliates
Contact Us
Default Home Page
Link To Us
Links

News Archive
Site Search
Awards



Credits
©1997-2012, Active Network, Inc. All Rights Reserved.
Please click here for full terms of use and restrictions or read our Light Tower Privacy Statement.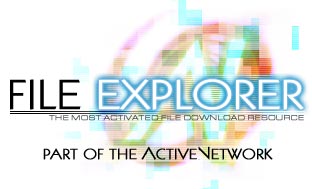 Downloads
Antivirus Software
Price: Free
Published By: FRISK Software International
File Size: 7.22 MB
Type Of File: .EXE
Title: F-Prot Antivirus 3.14b

F-Prot Antivirus for Windows is an easy to use antivirus software package, specially designed to protect your data from virus infection and to detect and remove any virus that may have infected your computer system. F-Prot Antivirus can currently detect almost 74,000 irritating and harmful computer pests. You can always be certain that any new virus is immediately added to the F-Prot Antivirus' detection and disinfection database. In addition to on-access and on-demand scanners (OnDemand Scanner and RealTime Protector), then F-Prot Antivirus also includes the Updater that automatically updates the virus signature files. Updates and virus scans can be automatically scheduled using the Scheduler.
Price: Free demo; $49.95 to buy
Published By: Norton
File Size: 24.8MB
Type Of File: .EXE
Title: Norton AntiVirus 2004

Norton AntiVirus 2004 automatically keeps virus definitions updated to provide continuous Internet and e-mail protection. Norton AntiVirus 2004 combines virus-detection capabilities with updating and scanning technologies to make it easy for users to secure their systems against malicious code. Norton AntiVirus is also an integral component of Symantec's Norton SystemWorks 2004 suite. Norton AntiVirus 2004 guards against malicious code in ActiveX controls and Java applets as well as against worms, Trojan horses and password stealers. Key features include automatic checking for and updating of virus definitions; pop-up messages if virus definitions become dangerously out-of-date; automatic scanning of program and document files as they are downloaded; compressed file-scanning; automatic scanning of e-mail attachments before the user saves, launches or otherwise accesses the attachments; an enhanced interface that integrates an e-mail/Web status panel for easy configuration; and a bootable CD providing easy recovery after a virus emergency.
Price: Free demo; $24.95
Published By: SRN Micro Systems
File Size: 1.64 MB
Type Of File: .EXE
Title: Solo Antivirus 2.5

Solo Antivirus detects and disinfects all types of viruses. It contains a unique system integrity checker to protect your system from New Internet worms, Backdoors and Spy tools. Solo includes features like Real time sentry system, Automatic update facility, Schedule scan facility, Emergency disk tool, etc. Other features are shutdown scan on floppy disk drive, Windows locked files disinfection, simple and easy to use interface.
Price: Free
Published By: AVG
File Size: 7.0 MB
Type Of File: .EXE
Title: AVG Anti-Virus

Provides comprehensive antivirus protection for personal computers. The unique combination of detection methods (heuristic analysis, generic detection, scanning and integrity checking) ensures that your computer receives the maximum protection possible on multiple levels.
Price: $34.95
Published By: McAfee
File Size: 8.0 MB
Type Of File: .EXE
Title: McAfee Virus Scan

Are you exposed? Don't surf the Net, download files or open email attachments without the latest defense against more than 67,000 known viruses and the 300 new ones discovered every month. Trusted by over 2 million satisfied users worldwide, VirusScan protects your PC, files and email address book from high-risk, productivity-killing viruses, worms and trojans like Bugbear, Slammer, Code Red, Nimda, SirCam and Nicehello. Easy to use and always on guard, VirusScan automatically checks for virus updates and software updates (included FREE with your one-year coverage), so your protection is always up-to-the-minute. And it's from McAfee Security, the most trusted name in online security.


Return To Main Page