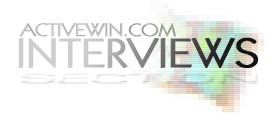 Interview with Dee Dee Walsh, Director of Communities: Windows Client Group
ActiveWin.com: We have heard that the launch of the Windows Marketplace is a key part of Microsoft's strategy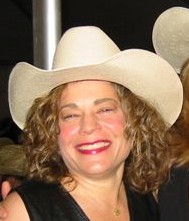 to grow and support the "Windows Ecosystem." Can you tell us more about the idea of "Windows Ecosystem", and why the Windows Marketplace is a cornerstone of that concept?
Dee Dee Walsh: Well, the "Windows Ecosystem" is an interactive community of hardware vendors, software developers, service providers, retailers, customers and experts who use Windows as the PC Operating System.

Microsoft has always realized how vitally important the entire community has been to the future success and satisfaction of Windows users. We created Windows Marketplace to bring together products and buyers and provide a community to help users become more knowledgeable about finding, trying and buying Windows-based products. The Windows Marketplace also empowers the actual buyers to independently rate, review, recommend, and offer opinions on products.
ActiveWin.com: How many products comprise this ecosystem?
Dee Dee Walsh: Windows Marketplace features 93,000 products designed and created by over 2,000 partners. It also features 20,000 downloads -- 5,000 of which are available at no charge -- in the download library.
ActiveWin.com: So how is Windows Marketplace different than the Microsoft Catalog or other efforts to aggregate Windows-related technology?
Dee Dee Walsh: Windows Catalog is a listing of all Microsoft products that have earned the Designed for Windows while Windows Marketplace is a more-inclusive site and interactive community that is dedicated to offering customers a broad selection of software and hardware for their Windows PC. Windows Marketplace is not replacing Windows Catalog which will continue to exist.
ActiveWin.com: What was the first time Microsoft recognized a need for Windows Marketplace?
Dee Dee Walsh: It was really interesting. We started hearing from customers and partners with similar needs—a single resource to find each other. Customers needed help taking the confusion out of making technology purchases for their PCs, and at the same time, partners and the shareware community needed a way to reach customers since there aren't many vendors willing to carry or promote products that have a relatively narrow potential target market. With Windows Marketplace's "Try before you Buy" capabilities, it helps toreduce the fear of delivering and buying software for users. Of course this benefits our partners and customers.
ActiveWin.com: How is Microsoft going to get the word out about the Windows Marketplace? How will you avoid the prejudgment that this is just another marketing ploy? How is value provided to customers through the new website?
Dee Dee Walsh: We are investing in Windows Marketplace for the long term with a variety of efforts. First, we're launching an outreach community partnership program with major tech sites. Secondly, we're integrating Windows Marketplace throughout Microsoft.com in addition to making it accessible within the start menu of the Windows XP desktop. We also have additional vendor outreach programs to the shareware and hardware community which will be managed independently by our community partner, WUGNET.
ActiveWin.com: How will you avoid the prejudgment that this is just another marketing ploy? How is value provided to customers through the new website?
Dee Dee Walsh: Windows Marketplace is not a profit generating effort for Microsoft, and the initial reaction from customers and partners has been extremely positive. In addition to search capabilities that enable customers to browse products in more than 500 categories, customers can search by company, the most popular products or they can search for any product with a single click. The site also enables customers to connect with and be a part of the Windows community and provides them with a wealth of advice on products from other Windows users in the form of user-generated product reviews and ratings. Additionally, it gives them the opportunity to post their own reviews, discuss products and even ask questions of other people like them in a moderated setting, providing them with the information they need to make informed purchasing decisions. We hope the Windows community will find these features tremendously useful.
ActiveWin.com: Are vendors concerned that Windows Marketplace is just another place to promote Microsoft products over vendor products?
Dee Dee Walsh: I don't think so at all. The Windows Marketplace is not a showcase to exclusively feature, expose or promote Microsoft products, but rather, products that work with Windows. In fact, only 2.8% of the 93,000 products on Windows Marketplace come from Microsoft. This is clearly a site that helps every ISV and HSV out there. As the program grows and with the help of the community, we hope we'll get the Windows Marketplace message out through influential sites like Neowin and other community sites that we are really trying to help them for the ultimate benefit of everyone using Windows.
ActiveWin.com: What is the strategy to assure there is an even playing field for the many companies that the Windows Marketplace will expose their products equally along with their competition?
Dee Dee Walsh: We're basing our ratings and reviews on what customers think. As time goes on, and more and more users post reviews about products they buy and use, you'll see a greater emphasis on user-contributed reviews and interactive ratings that will affect the rankings of products when users search for a particular category. We are letting the community decide what people should download and buy based on their experience and share that with their peers. We made a decision not to include published reviews from magazines and sites for this very reason. The Windows Marketplace is sort of a commercial-free zone when it comes to reviews and rating of products.
ActiveWin.com: As CNET was selected to provide the downloadable software content and catalog on Windows Marketplace, is this just another download.com affiliate site?
Dee Dee Walsh: It's much, much more. We had a goal of launching Windows Marketplace close to the release of SP2 and time-to-market required us to see which third parties had a viable content delivery vehicle and catalog that could fit into our requirements. CNET's Download.com had an extensive catalog, as well as a viable shopping engine that our MSN team was very familiar with, and that's the same team that built the engine behind the Windows Marketplace. In future versions, we plan to add features such as the ability to search for local services such as consulting and vertical applications, which is not currently available on other sites.
ActiveWin.com: Is Microsoft using the MSN Search platform on Windows Marketplace.com?
Dee Dee Walsh: That's the goal. We're still working on the schedule for when we'll be able to incorporate MSN Search into Windows Marketplace.
ActiveWin.com: Were there key features that never made it into the final Windows Marketplace.com launch?
Dee Dee Walsh: We're very pleased with the current version of Windows Marketplace and plan to make the site more robust over time by building more functionality and options based on customer feedback.

For example, we'd like to more closely integrate the community features in subsequent versions. Our current discussion boards are not fully integrated throughout Windows Marketplace, but we hope to update this and introduce chat features as soon as possible.

We did not incorporate every category with version 1.0 of Windows Marketplace. For example, we're didn't include books and services. In the next version, we want to make sure to include Windows ISP hosting services as well as a section for the thousands of books related to Windows technologies and products.
ActiveWin.com: What are some of the community features of the Windows Marketplace?
Dee Dee Walsh: We want to make the site extremely easy for buyers to find, try, evaluate and buy products. I think two of the most important community aspects are the ability for visitors to rate and review products. We discovered that consumers on average go to more than 20 different sources to make their technology purchase decisions, largely because most consumers find shopping for technology confusing and overwhelming. With Windows Marketplace we dedicated ourselves to making the shopping and evaluation process simpler for Windows customers. We had a great opportunity to start from scratch and design a browsing system that matched more intuitively how customers think.

In a virtual community the value of customers' opinions is equally important. It overcomes the hype of advertising and users will often honestly tell you what they think about products.

As users continue to add new reviews and ratings, the site will become more robust giving consumers a better picture of the products listed. In addition, we're providing moderated message boards where customers who have product related questions can post their questions and get responses from other knowledgeable users and experts in an independent exchange of information very much like a user group community.
ActiveWin.com: Does Microsoft make revenue from Windows Marketplace?
Dee Dee Walsh: No, Windows Marketplace is not a profit generating effort for Microsoft. Our primary goal is for Microsoft to offer vendors each and greater visibility and generate revenue from selling their products that work with Windows. It's a great promotional and advertising venue for every vendor who makes Windows related products. Our goal for the Windows Marketplace is to grow the entire ecosystem. We are providing a rich opportunity for partners and merchants to display their offerings to the millions of Windows customers.
ActiveWin.com: How many people are on the Windows Marketplace team? How long was the website in development before it was released? What kind of success has there been since its release?
Dee Dee Walsh: The Windows Marketplace team consists of several groups within the Windows and MSN organizations,. There are also other groups at Microsoft who are part of the operational team, development team and editorial team. However, the Windows Marketplace management team is made up of a half dozen individuals from the Windows Client Product Marketing Group. We've seen some great success since launch and, although I cannot share exact traffic and conversion numbers, there is a healthy stream (in the millions) of people visiting the site on a monthly basis. Moreover, we have heard from many partners, both large and small, that are very excited about this new channel for them to promote their products.
ActiveWin.com: Do you have anything to add?
Dee Dee Walsh:
Thank you for inviting me to share our plans for the Windows Marketplace and helping us to spread the word through your site. The Windows community can help build, contribute to and benefit from participating in the Windows Marketplace and its success depends on their participation. I would love to come back later on to provide an update on how things have progressed.


Please Comment On This Interview
---
Interested in doing an interview? Please contact us for more information.


Return To The Front Page