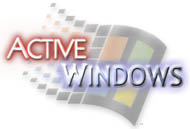 [ Search | Mail Us News | News Archive | Contact | Daily Update | Newsgroups ]
Sunday 7th February 1999
Seagate - XML - Rage Fury
Site News
Time: 22:45 GMT Source: ActiveWindows Posted By: Byron/Dennis/Cliff

Today has been pretty slow on the news side, as it tends to be on Sundays. But we haven't been wasting any time, we have, as some of you may or may not have noticed been updating certain other sections on the website such as Drivers, Downloads, Search and newsgroups.

Cliff and I are also putting the final touches on a new design and layout for our website design services Dark-Design. We will announce it once we have completed it, we shouldn't take too much longer.

How to Upgrade Your Graphics Card
Time: 16:01 GMT Source: GameSpot Posted By: Byron

GameSpot has posted an article on How to Upgrade Your Graphics Card. Pretty good for any of you out there who are worried about trying it. Here is a snip:

OK, you bit the bullet and bought a new accelerator. Or maybe you got one for Christmas, and it's lying unopened on your shelf, beckoning you. But you've resisted its blandishments, even regarded it with dread. You've heard about all the nightmares that can occur when you install a new card, and your system is running fine, thank you very much. Sure, Quake II is running at 12fps, but, hey, it's stable.

I can't promise to remove all the headaches, but if you read this guide, you'll at least encounter a minimum of headaches.

Software Developers To Get New XML Standards
Time: 15:57 GMT Source: News.com Posted By: Byron

The Object Management Group today said it expects to pass a new XML-related standard by next month that will allow software development teams to collaborate via the Internet.

XML, or Extensible Markup Language, essentially lets programmers exchange information over the Web. A new extension called XMI, or the XML Metadata Interchange Format, allows developers to use tools from different vendors to build object-based applications.

AMD Desktop Chip Found Hiding In Compaq Notebook
Time: 15:51 GMT Source: The Register Posted By: Byron

Compaq has admitted that it published misleading information on its Web site about the type of processor used in its Presario home notebook PC. [Read More]

ATI Rage Fury 128 - Review
Time: 15:50 GMT Source: Ritualistic Posted By: Byron

Ritualistic has posted a review on the ATI Rage Fury 128. Here is a snippet:

One of the cards more notable features is the ability to enhance your gaming by the way of the Game Booster software. If you like Quake2 Engine games more than Direct 3d, than you might want to keep the setting on Quake2 Engine Games. Same goes for the Direct3d users. This software provides you the method of turning on the card's features and loading drivers specific to your gaming needs. The only draw back is after you switch, you need to reboot your machine. In my experience, this was a long drawn out process. Some may view it as annoying, and then some others might say it a nice feature. In this gamer's opinion, I wouldn't mind having to reboot to gain performance, If the boot process wasn't so long (in my case).
---
Saturday 6th February 1999
NS Security - GPS - Y2K
The Avengers - Review
Time: 22:09 GMT Source: ActiveDVD Posted By: Byron

I have posted my review of The Avengers DVD. Here is a short snippet:

Once I started to watch the movie, I was quite surprised to see how gorgeous the image quality was and not only that - I felt the directing and photography were also quite superb. The Avengers contains a mass of great colors that are clear and vivid, so on DVD they really stand out.

New Word Virus Found
Time: 14:00 GMT Source: News.com Posted By: Byron

The Energy Department has found a new macro virus that infects Microsoft Word, and while the virus is relatively mild, most current antivirus tools can't yet detect it. The virus, called W97M.Footprint, overwrites the footers--standard text that word processors can print at the bottom of each page to identify the source of the document--of all open documents, DOE's Computer Incident Advisory Capability group said this week. [Read More]

Microsoft Y2K site only accessible on IE
Time: 13:57 GMT Source: News.com Posted By: Byron

Users of Netscape's Communicator browser who turn to Microsoft for help with the Year 2000 computer glitch may find themselves encountering glitches of their own.

Microsoft's Year 2000 Readiness Disclosure & Resource Center isn't fully accessible with Netscape's browser, according to a report to be published by the Internet Tourbus newsletter. [Read More]

New Viper v550 Drivers
Time: 13:55 GMT Source: Kerry Capps Posted By: Byron

Diamond has posted, new drivers for their TNT powered Viper v550 -- They have yesterdays date, but the version number (4.10.01.0255) is the same as the previous drivers.

Version: 4.10.01.0255 550255.EXE (3.26 Mb) 550255.txt

PC Makers Not Ready To Put Linux On Desktops
Time: 13:53 GMT Source: ZDNet Posted By: Byron

With the Linux operating system snaring three major server-based bundling agreements in the past month, many are asking the question: "Is the desktop environment next?"

But from the tune being sung by major hardware vendors, such inroads appear to be at least several months away. [Read More]

Win 2000 beta dogged by application incompatibilities
Time: 13:50 GMT Source: ZDNet Posted By: Byron

Incompatibility with existing applications is emerging as the latest problem to plague Microsoft Corp.'s development of Windows 2000.

Only about 60 percent of Windows NT applications can run on the current Windows 2000 beta, sources close to Microsoft said. While that number is up from a figure that hovered around 40 percent when Microsoft (MSFT) shipped Beta 3 Release Candidate 0 last month, it still falls below the company's target goals, sources said. Since January, Microsoft has shipped numerous interim builds. [Read More]

Possible Lycos to Create Largest Portal site
Time: 11:30 GMT Source: The Register Posted By: Dennis

Lycos will become the Web's largest portal if rumors about the imminent sale of a 35 per cent stake to the media group NBC prove to be true. As part of the deal, Lycos, currently the third most popular portal on the Web, would merge with Snap, the minor portal run by NBC.

GPS: Never get lost again.
Time: 11:30 GMT Source: C|Net Posted By: Dennis

There's nothing more unnerving then being lost. (Well, maybe being lost with someone who refuses to ask for directions.) Fortunately, there's a solution: the Global Positioning System (GPS), a satellite-based navigation system that can help you find your location anywhere on the planet. C|Net has the scoop.

Netscape's Form-Handling Compromises Security
Time: 00:53 GMT Source: Netigen Web Posted By: Byron

According to Slashdot.org, a new security hole has been discovered in Netscape Communicator 4.5. The problem stems from the way that Netscape handles forms. In many cases, the browser stores data entered in a form as a temporary text file. Unfortunately, this file is not deleted and the file is left in the temp directory for prying eyes to see.

Depending on the site you are visiting and the nature of the form, you could unknowingly reveal everything from your phone number and address to your credit card and Social Security number.

Other than avoiding forms altogether, the only solution is to scan the temp directory and manually delete the NSFORM*.TMP file. It is expected that the final release of Communicator 4.51 will resolve the issue, however, the current 4.51 beta build has the same problem.
---
Friday 5th February 1999
Search - Indeo Drivers - WindowBlinds 0.40 - OSR
Seagate breaks Hard Drive Record
Time: 22:53 GMT Source: Netigen Web Posted By: Dennis

Quick! Someone call Guinness! Seagate has broken the world record for the "highest disk drive area density" by packing more than 16 billion bits of data per square-inch on a hard disk platter. The last company to do so was IBM--back in December of 1997--with 11 billion bits.

Intel Fuels The Fire With Celeron Cuts
Time: 22:44 GMT Source: News.com Posted By: Byron

Intel is slated to cut prices on its line of low-cost Celeron chips on Monday, causing some analysts to wonder whether this aggressive low-end chip strategy might ultimately do more harm than good. In a move that will likely rattle the PC and chip markets, Intel will cut prices on its increasingly popular Celeron line of chips. But some analysts think if Intel continues to sell more of these low-priced chips, revenues could suffer. In short, as Intel boosts Celeron shipments, the overall average selling price of Intel chips dips. Prices will fall about $10 on the cheapest Celeron chips and more on higher end versions, according to industry sources familiar with the price cuts on Monday. Pentium II prices are slated to be cut on February 28 when the Pentium III arrives, Intel has said. [Read More]

Chat Reminder
Time: 21:03 GMT Source: ActiveWindows Posted By: Byron

Just a last reminder that we will be having a chat today at 8 PM EST/1 AM GMT on irc.activewin.com in #activewin....A number of other sites will also join us again this week.

STB Desktop TV Card - Review
Time: 20:26 GMT Source: AGN Hardware Posted By: Byron

AGN Hardware has posted a review of STB's Desktop TV Card. Here is a snippet:

The Desktop TV is a great card that falls short of the competition in a few areas while equaling them in others. Personally I think the FM features of the card is a waste and I would recommend that you pick up the version without it, especially considering the price is so much cheaper. FM just does not stand a chance in the day and age of MP3s. With the exception of the FM tuner, I think that STB has made a great card that is sure to please anyone looking to bring TV to their desktop.

MS Beefs Up Systems Management Server
Time: 20:16 GMT Source: ZDNet Posted By: Byron

Microsoft Corp. on Monday will officially release Systems Management Server 2.0, although the introduction will be somewhat anticlimactic given the enterprise desktop management tool's long and public beta testing cycle. [Read More]

WindowBlinds 0.40 Review
Time: 19:15 GMT Source: ActiveWindows Posted By: Dennis

After working all day on this review, we are finally ready to let you see it. We have some exclusive new news on WB 0.40, including what's in store, and even information about a new internal build released to Stardock employees. If your a WB 0.40 user or are interested in changing Windows for the better, you should see this review.

Windows 98 OSR Update
Time: 18:45 GMT Source: Microsoft Posted By: Steve

We posted some news yesterday about the OSR beta 2 unlikely to be coming out today, well it turns out today that it is even more unlikely to make it. But it is due early next week and testers will not see a new build until then.

Cable pulling ahead in high-speed Internet race
Time: 16:01 GMT Source: Reuters Posted By: Byron

Cable modem is gaining ground over telephone in the high-speed Internet access market war now being waged in U.S. homes, said an executive for a company that supplies chips to both camps. "Cable clearly has a lead in (high-speed) access to the home," said Broadcom Corp. chief financial officer William Ruehle at a Nationsbanc Montgomery technology conference in San Francisco.

K6-3 to have new name as software war begins
Time: 15:20 GMT Source: The Register Posted By: Byron

An executive at AMD UK today said that the K6-3 will have a different name but he won't say what it is. Paul Ridgway, at AMD UK, was talking at a VIA seminar in London this morning. He also the introduction of the K6-3, whatever it is called, will be "very, very soon" but didn't narrow that down either.

WinRAR 2.50 Beta 3
Time: 12:51 GMT Source: Netigen Web Posted By: Byron

Yesterday a new beta of the most popular RAR compression tool was released. Unlike the second beta release that offered dozens of new features, WinRAR 2.50 Beta 3 functions mainly as a maintenance build to fix prevalent bugs. Click here to download (621 KB).

DirectX 6.1 On Windows Update
Time: 12:46 GMT Source: Bob Posted By: Byron

Microsoft has finally posted DirectX 6.1 to their Windows Update website, so if you were waiting for it to be posted on there (We know a lot of you do) then go and grab it.

New Indeo Video 5.1 Drivers
Time: 12:39 GMT Source: Michael Fisher Posted By: Byron

Intel has released new Indeo drivers, these are version 5.1 and were released just a couple of days ago, it includes the latest versions of all Indeo codecs.

Site News - Search Working
Time: 12:37 GMT Source: ActiveWindows Posted By: Byron

Our new search engine is up and running. This allows you to search all sections of ActiveWindows. We have so far had no complaints about the new CSS stuff I added yesterday, so I assume you liked it.
---
Thursday 4th February 1999
Mozilla - Email Bug - WindowBlinds 0.40
Site News
Time: 23:43 GMT Source: ActiveWindows Posted By: Byron

I've started the slight HTML revamp of the main page - so you may see some weird code pop up over the next few hours, don't worry too much as it shouldn't spoil your viewing. Added different colors for visited and unvisited links (Apart from the right side links otherwise it looks ugly) - Some of you have asked for them to be added, but if you hate it now make sure to e-mail me and I may change it back.

We now have someone working on a full site search for us, this shouldn't take too long to complete so we hope it will be up and running this weekend.

Another reminder that our newsgroups are back up and running, so if you have any questions or comments then please feel free to post them there. Finally - Remember that we have another Online Chat coming up tomorrow night

WindowBlinds 0.40 Review
Time: 22:52 GMT Source: Netigen Web Posted By: Dennis

Our affiliate Netigen Web has put up a WindowBlinds 0.40 review, Netigen recommends that you download this beta, as does ActiveWindows. Check this review out. ActiveWindows is considering reviewing WindowBlinds as well. We'll post it up here as soon as its finished.

DOWNLOAD - 1.16 Megs

@Home considers Road Runner pairing
Time: 22:40 GMT Source: News.com Posted By: Dennis

A senior executive with the high-speed cable Internet access provider says the door may be open for a deal with Road Runner, another entrant in the market.

3Com Cuts Palm Pilot Prices
Time: 22:39 GMT Source: News.com Posted By: Byron

3Com's Palm Computing division discounted its Palm III and PalmPilot Professional Edition, the company announced today. Palm Computing is expected to release two new products at the end of the month, and today's price cuts make room for the new higher-end products. The company filled one of its open management positions earlier this week, when it tapped Robin Abrams as president of Palm Computing. [More]

Shuttle Hot-649A Dual BX Motherboard Review
Time: 20:39 GMT Source: AnandTech Posted By: Byron

AnandTech has posted a review on the Shuttle HOT-649A Dual BX Motherboard. Here is a snippet:

The board wouldn't be a complete "high-end" solution if it weren't for the on-board SCSI Shuttle features on the HOT-649A with the Adaptec 7980 controller. The 7980, commonplace on most dual processor boards, allows for an independent 68-pin UltraWide SCSI-3/50-pin UltraSCSI channel and a dedicated 68-pin Ultra2 SCSI channel in order to ensure that Ultra2 drives aren't limited by the presence of older drives on the SCSI chain.

Windows 98 OSR Beta 2 Unlikely Tomorrow
Time: 20:31 GMT Source: Microsoft Posted By: Steven

It is becoming increasingly likely that Microsoft will not now release beta 2 of OSR tomorrow night. They will release a new build which could well go on to be beta 2, but it is not positive that it will be announced tomorrow night. But of course keep an eye out on here for the news from Microsoft when beta 2 comes out

New Real3D Starfighter PCI Drivers
Time: 15:57 GMT Source: 3DFiles Posted By: Byron

New Real3D Starfighter PCI drivers for Win 95/98 version 0323 have been posted. They include DirectX 6 support and a ton of OpenGL enhancements just to name a couple things.

DOWNLOAD - 1.6 Megs

DVD Won't Dominate Until 2001, Says Researcher
Time: 15:46 GMT Source: PC Week Posted By: Byron

According to a new study, users probably won't embrace Digital Video Disk drives--battered by incompatibilities and the continued price/performance strength of CD technology--until after 2001.

Users are slow to adopt DVD drives because of incompatibilities among DVD formats and delays in drive availability, says a market research report from consulting firm Freeman Associates. [More]

Intel To Launch Pentium III On Feb.26th
Time: 14:04 GMT Source: Computer Retail Weekly Posted By: Byron

Intel will launch its Pentium III processor Feb. 26 and two days later open "the blue door" in its promotions for the new chip. Gordon Casey, director of investor relations at Intel, said PCs based on the Pentium III will be available Feb. 26. The blue door, pictured on the company's Web site, is a "metaphor for the better Internet experience you'll get with the Pentium III," he said. An Intel spokeswoman said the blue door, when opened Feb. 28, will be a place where people can view a buyer's guide for the Pentium III, as well as software optimized for the processor. Plans call for the site to have links to Web sites optimized for the new chip, she said. Intel will run ads with the blue door to promote the Pentium III. [More]

433 Celeron Will Ship Early
Time: 14:00 GMT Source: ZDNet Posted By: Byron

Intel Corp. is accelerating the rollout of its next Celeron processor. Following closely on the expected late-February release of its 450MHz and 500MHz Pentium III, the Santa Clara, Calif., company plans to ship a new 433MHz Celeron on March 15, according to sources. The processor was originally scheduled for release in the second quarter

Web Email Bug Bites The Net
Time: 13:58 GMT Source: News.com Posted By: Byron

Hotmail is working to plug a security hole that could make a monkey out of any Web surfer.

The hole, thought to be common to all the Web-based email providers, permits one to create a piece of incriminating email that can be falsely traced to the victim's computer. The user doesn't even have to have an email account.

Mozilla Comes Of Age
Time: 13:57 GMT Source: News.com Posted By: Byron

In the year since its birth, mozilla.org has breathed new life into the open source software development model.

The organization won the dedication, respect, and--most importantly--the free labor of software developers worldwide. It inspired giant computer firms to take a closer look at open source development, and it potentially robbed Microsoft of another crucial monopoly.
---
3rd February 1999
Win 3.1 - Win 9* Kernel Lives - Linux
Inside Office 2000
23:58 GMT Source: e-mail (Chris Patterson)

We forgot to mention this the other day when we posted about Microsoft Confidential being update, we ignored it thinking it was old (It won't happen again) so thanks go out to Chris for pointing it out.

Microsoft have posted a new Inside Office 2000: A product-by-product preview and it's pretty darn fab too, giving a whole bundle of information about all the components for the suite that will be released in April.

Latest Macro Virus targets PowerPoint
23:45 GMT Source: Netigen Web

An Australian company that makes anti virus software reported a new macro virus that exploits a vulnerability in Word 97 and infects other Office 97 files via the Internet. The virus has been dubbed Triplicate because it is the first of its kind to infect all three main components of Microsoft Corp.'s Office 97 suite -- Word, Excel and PowerPoint.

SiteNews and Daily News Update
22:34 GMT Source: Dennis/Byron

Things have been a little slow on the reviews front over the past week or so, this doesn't mean we don't have anything to review, it just means that we have been getting our new writers settled in and it took a little longer than expected.

We will be reviewing the SoundBlaster Live! A whole bunch of DVD's, Championship Manager 3 and anything else of interest we can find.

The 2nd issue of AW's Daily News Update went out last night at 9 PM EST (02:00 GMT), from what I have heard it was a success. You can join the fun just check out our Daily Update page to sign up. This is a great feature to have around, especially if you don't have time to check out ActiveWindows. It is recommended for all ages. We now have over 100 subscribers, and there's plenty room for more! Sign up now!

The next issue goes out tonight at 9 PM EST, if you haven't already subscribed make sure you check out Daily Update. See you all later tonight in the ActiveWindows Daily News Update.

Corel to ship WordPerfect Office 2000
21:05 GMT Source: Netigen Web

Corel Corp. expects to ship the first public beta of its WordPerfect Office 2000 productivity applications suite this week. In the latest release of Corel's office package, the company focuses on improving the performance of features such as opening and saving files and on compatibility with Microsoft Corp.'s forthcoming Office 2000.

Beta 3 of WordPerfect Office 2000 will ship to about 300 beta testers. That figure should detail the difference in magnitude of this beta test. Microsoft Office 2000 beta has been sent to well over 20,000 testers. The suite's final release is slated for May, Corel officials said.

DirectX 6.1 Download Back Up
19:39 GMT Source: Byron Hinson

Now that DirectX 6.1 has been officially announced on the Microsoft DirectX website, you can now download DirectX 6.1 for Windows 95 and 98.

Microsoft Ships DirectX 6.1
19:16 GMT Source: Press Release

Microsoft Corp. today announced shipment of version 6.1 of the Microsoft® DirectX® Software Development Kit (SDK), including the first public release of the widely heralded Microsoft DirectMusic™ API as well as native support for the Intel Pentium III processor family.

A mature and comprehensive set of system services in the Windows® operating system, DirectX unlocks the power of Windows-equipped multimedia PCs by providing software developers with transparent access to a wide range of peripherals, including graphics cards, audio adapters and input devices. DirectX was introduced in 1995 and is now a recognized standard for multimedia application development. [More]

IBM's Browser For The Blind
15:34 GMT Source: ZDNet

IBM Wednesday announced the availability of a talking Web browsers designed for blind and visually impaired users. The Home Page Reader for Windows was originally developed in Japanese. The new software is available in English, and IBM plans to translate it into other languages later this year. The software costs $149 and is available now.

Intel Inside - Your Toys
15:32 GMT Source: ZDNet

Intel Corp today announced the first products in its relationship with Mattel Inc, a computerized version of a microscope and a digital camera. The high-tech toys are just a few of the wired wonders that will be unveiled at the International Toy Fair in New York next week. From talking stuffed animals to virtual surfboards, Silicon Valley is infiltrating the playroom.

MS Confirms That Windows 9x Kernel Lives
14:51 GMT Source: ZDNet

NT Consumer is two to three years away, so Microsoft says at least one 'minor' update to Win98 is necessary. For at least two years, the Redmond, Wash., company has said that the next version of its desktop OS would be based on the NT kernel. Instead, Microsoft is now planning to update Windows 98 with one, and perhaps more, "minor" Windows 9X-based desktop upgrades before it rolls out its next "major" Windows 98 upgrade, tentatively called NT Consumer, company officials say. [More]

Death Of Windows 3.1
13:01 GMT Source: ZDNet

Windows 3.1 is in worse-than critical condition -- clinging to life with no chance of survival. I predict Microsoft will soon pull the plug. And I hereby declare that Windows 3.1 is dead. Extinct. Lifeless. Six feet under. Pushing up daisies. [More]

Microsoft May Extend Windows 98's Life
12:35 GMT Source: News.com

Microsoft may extend the life of Windows 98 through 2003--two years longer than expected--the company said today, but still intends to base its next major consumer operating system release on Windows NT.

The Redmond, Washington, software giant insisted it has not altered its stated plans of shifting the core of its next consumer OS from the DOS-based Windows 98 to a Windows NT "kernel."

But the due date for that release has now been pushed back at least two more years. In the meantime, Microsoft will explore options for extending Windows 98 functionality and stability with interim updates.

"The next major consumer release will be based on the NT kernel," said Bill Zolna, a spokesman for Microsoft. "But that doesn't mean there won't be smaller releases" based on Windows 9X code. [More]

Would You Pick Linux Over Windows 2000?
09:15 GMT Source: PC World

Waiting for Windows 2000? While you're on hold, Larry Augustin, president of VA Research, would like to bend your ear about why Linux should be your next OS.

VA, which sells Linux-based servers and workstations, hopes to upgrade its profile as the buzz around Linux grows. The free operating system continues to gain prominence as bigger computing players start to support it. In the last few months, Dell, Compaq, IBM, and Hewlett-Packard have all announced servers or workstations with Linux preloaded. Corel is developing a Linux version of WordPerfect for release later this year (a free downloadable version is already available). [More]

Intel Will Ship 433MHz Celerons In March
09:12 GMT Source: PC World

Intel is cranking up the speed on its budget-minded Celeron processors sooner than expected--releasing a 433-MHz version of the Celeron chip in mid-March, industry sources say. The Celeron-433 systems should be priced similarly to today's Celeron-400 PCs, which go for $1499 well loaded, including a monitor. [More]
---
2nd February 1999
Pentium III - 52x CD-ROM - Daily Update
New Graphics Blaster Exxtreme Drivers & Bios
22:52 GMT Source: 3DFiles.com

Graphics Blaster Exxtreme Windows 95/98 drivers and BIOS GBEX-95BIO-1-US (Revision 5) are now available. The zip contains the latest bios (v1.44.2), supports the new DX6's Flexible Vertex Format (FVF) and allows the 'Advanced Properties' module to be shown correctly under Blastercontrol.

DOWNLOAD - 1.5 Megs

Microsoft Warns IE Users of Security Threat
22:30 GMT Source: Internet.Com

Microsoft has posted a message on its Web site warning IE users of the "trojan horse" program that accompanies an e-mail messages sent out last week using a forged Microsoft return address.

The fraudulent message, from IEsupport@microsoft.com, informs receipts that IE contains bugs that can be fixed by running an included attachment. The file is actually a trojan horse that, when executed, will launch a flood from the user's computer to the Web server operated by the BTC.

ActiveWindows Daily News Update
20:30 GMT Source: Dennis

The 1st issue of AW's Daily News Update went out last night at 9 PM EST (02:00 GMT), from what I have heard it was a success. You can join the fun just check out our Daily Update page to sign up. This is a great feature to have around, especially if you don't have time to check out ActiveWindows. It is recommended for all ages.

The next issue goes out tonight at 9 PM EST, if you haven't already subscribed make sure you check out Daily Update. We'd love to have you on board. See you all later tonight in the ActiveWindows Daily News Update.

Top Uninstallers
20:30 GMT Source: C|Net

C|Net has posted an extensive review on the top uninstallers right now. C|Net recommends CleanSweep Deluxe 4.1. Check out this review, and see if your uninstaller (if you have one) is the right one for you.

IBM, HP, Intel, and AMD leak new technology
20:30 GMT Source: The Register

Major chip manufacturers are set to unveil new microprocessors at a conference in the US in mid-February. Interesting to know what the major CPU makers are coming up with.

Microsoft invests in Net
20:30 GMT Source: News.com

Microsoft has spent billions to invest internally in the Net and in third-party communications firms, but has yet to unveil a comprehensive strategy to deliver its content over high-speed networks. As major portals merge and strike deals with bandwidth players, analysts wonder how much longer Redmond will watch the game from the sidelines.

Millennium Bug May Not Have A Nasty Bite
19:28 GMT Source: News.com

Industry leaders, including Microsoft CEO Bill Gates, tell the World Economic Forum's annual meeting they believe the bug may pose only modest problems.

52X TrueX CD-ROM
19:24 GMT Source: AGN Hardware

Unlike other ``Max'' CD-ROM drives that reach top performance only on the outermost tracks of the disc, the Kenwood 52X TrueX CD-ROM drive delivers a typical transfer rate ranging from 6750 - 7800 KB per second across the entire disc.

Kenwood Technologies began shipping its first breakthrough CD-ROM drives in August 1998, marking the company's official entrance into the computer peripheral market. Since introduction, the Kenwood MULTI BEAM 40X Plus CD-ROM drive, distributed by Santa Ana, Calif.-based Hi-Val, Inc., has won numerous awards and reviews and continues to gain widespread industry acceptance.

The Kenwood 52X TrueX CD-ROM drive, builds upon the success of the 40X and will be brought to market under both the Kenwood and Hi-Val brand names.

``With the 52X TrueX, Kenwood establishes a clear leadership position in CD-ROM technology today and lays the foundation for future success in the DVD arena,'' stated A. J. Hart, senior vice president of Kenwood Technologies. ``The Kenwood 52X TrueX is just the beginning of a stream of exciting new products from Kenwood that will deliver superior performance, exceptional value, and the quality of the Kenwood brand name.''

Creative Labs PC-DVD Encore 5X Review - Hardwire
15:46 GMT Source: Hardwire

Hardwire posted a review on the Creative PC-DVD Encore 5X kit. Here is a snip:

The decoder card is for playing DVD movies. It takes care of the hardware-hungry task of decoding MPEG 1 and 2 video, which is the format for DVD movies. Since most DVD movies are 60 frames per second, double the framerate of television programs and videos, the card has a lot of work to do, and this keeps the hardware requirements down. There is a connector like the CD-Audio connector on current CD-ROMs which hooks into the decoder card. The decoder card also has another port for one of these connectors to come from a second CD-ROM. The decoder card then connects to your sound card through its CD-Audio port. The reason for this is because the decoder card uses this channel to give you audio, bypassing your wave device and thus giving minimal distortion and maximum sound quality.

Microsoft Goes For E-Licensing
15:33 GMT Source: ZDNet

Microsoft Corp. on Monday launched an electronic volume licensing program that lets small and midsize businesses order discounted software through resellers.

Microsoft Licensing Online intends to make it easier for the small to medium-size business (SMB) segment, which Microsoft (MSFT) defines as companies with 5 to 1000 PCs, to participate in volume licensing. Microsoft volume discounts start at five copies of Microsoft Office via the company's existing open licensing program.

WindowsBlinds 0.40 Final Released
14:30 GMT Source: Netigen Web

WindowBlinds 0.40 has finally been released for public download. This upgrade offers dozens of improvements over previous releases, including most importantly increased stability. Netigen Web plan on adding a review within a day or so. Click here to download (1.16 MB).

Early Pentium Sales Irk Intel
13:57 GMT Source: News.com

Intel's legal department is looking into ways of stopping sales of Pentium III processors in advance of the chip's official release, but isn't likely to do much about the irksome practice.
---
1st February 1999
Site News - Daily Update - Intel - ICQ
Last Chance
23:59 GMT Source: Dennis

This is your last chance to get today's update. Go to Daily Update to subscribe to the ActiveWindows Daily News Update. If you miss out on today's update you can subscribe for tomorrow's and for the rest of ActiveWindows' history.

Windows 98 Not Such A Lame Duck After All
22:57 GMT Source: ZDNet

Looks like our news from 2 months ago about Windows 98 OSR probably going on sale is turning out to be more and more likely, perhaps the OSR will get a name change after all, but then again, everything is a rumor until you hear it direct from Microsoft. Here is a snip from the ZDNet article:

Microsoft Corp. is wavering in its plans to base its next-generation desktop operating system -- the follow-on to Windows 98 -- on the NT kernel. For at least two years, the Redmond, Wash., company has said that the next version of its desktop OS would be based on the NT kernel. Instead, Microsoft is now contemplating extending its venerable Windows 9x kernel for at least one more release, according to sources close to the company. Timing for the release of the beta and final code for this operating system update -- which may be called Windows 2000 Personal Edition, according to sources -- is uncertain.

New 3Dfx Reference Drivers
22:55 GMT Source: 3Dfx

3Dfx has released new reference drivers for the Voodoo 2 for both Windows 95/98 and NT.

Apple Once again Scores in the Super Bowl
22:46 GMT Source: MSNBC

It hardly seems that long, but it has been 15 years since the airing of what is considered the greatest commercial of all time. It was broadcast just once, on Super Bowl Sunday in 1984. They have hit it again with their new HAL 9000 commercial. When I first saw it, I laughed.

Intel Antitrust Suit Update
22:36 GMT Source: C|Net

Just after you thought you were bored with hearing about trials, from the Bill Clinton impeachment trial to the Microsoft anti trust trial, the FTC's Intel anti trust lawsuit has had a major development today. Both sides announced their witness lists, and AMD is one of them. The trial is set for March 9, 1999.

Daily Update
22:30 GMT Source: Dennis Gregory

Just a reminder from yesterdays news that our new mailing list will begin tonight. At 9 PM EST, I will send out a newsletter describing the day's latest news. This will continue every day, except when we announce we are taking a break the day before. This is a great list to be on. We still would like for you to visit the site for up to date information and more details. See you on the list!

New ICQ99a Released
21:49 GMT Source: ICQ

ICQ have released another new build of their ICQ99 Alpha, this one is build 1700 and is yet again available for download to anyone who wants to risk installing an alpha release. We've noticed a few bug fixes so far, that there is a new Search form in this new build, and that you can now set up "Communities". Worth a look!

Windows 2000 Delay Not A Big Deal
20:50 GMT Source: ZDNet

In an industry notorious for lengthy delays, it should come as no surprise that Microsoft is late in delivering an updated Windows NT (now called Windows 2000). And despite the disappointment the prolonged wait has caused, the system's tardiness won't have much of an effect on the success of Windows. [More]

Netscape Communicator 5.0 Beta Later This Month
19:36 GMT Source: BrowserWatch

BrowserWatch is reporting that Netscape will release a long awaited beta of Communicator 5.0 towards the end of the month.

Microsoft Confidential Updated
15:40 GMT Source: Byron Hinson

Microsoft has updated their 'Confidential' web page with information about Windows Media On Demand Producer and Windows Media Player.

Detectives to Solve "Homicide" Case Online and On-Air
15:28 GMT Source: Press Release

This pretty much has nothing to do with Windows or any other news we have posted on here before, but Homicide is an excellent show and this is being shown on Windows Media Player. [More]

Addition Of Color Spurs Several Hardware Manufacturers To Offer Palm-Size PCs
15:25 GMT Source: Press Release

Imagine being able to put your computer in your pocket and take it wherever you go-literally. Already, thousands of people are doing just that. They read and respond to e-mail, update their weekly schedules, listen to books on tape, record their thoughts, play computer games and view content from the Internet-all with a device that fits into the palm of their hand. [More]

Sun To Tackle Real-Time Java
15:22 GMT Source: ZDNet

Sun Microsystems Inc.'s new Community Source Licensing process is being put to the test in the wake of a recent victory over a group of developers that wanted a national standards body to control forthcoming specifications for real-time Java. [More]

Desktop Theater 5.1 Review
13:52 GMT Source: Fast Graphics

FastGraphics posted a review on the Creative Desktop Theater 5.1. Here is a snip:

Since Dolby Surround is the best surround sound you can get from an analog two-channel signal like a VCR or analog cable TV we need to move to digital sound to get better surround. And so it happened. About ten years ago the first theaters featured "Dolby Digital" sound systems. These soundsystems offer true surround sound, meaning five completely separate channels, left, center, right, left rear, right rear and even a subwoofer channel. Dolby Digital is also referred to as AC-3 or Dolby 5.1. Since the channels are not encoded into two analog channels the separation between them is as good as it gets. An other advantage of Dolby Digital is that all channels have equal power and are driven with the full frequency spectrum

TV Guide Vs. Microsoft
13:34 GMT Source: News.com

Could TV Guide one day compete with Microsoft? As odd as it may sound, that could eventually happen in some business areas as lines dividing the worlds of television and computers continue to blur.

Site News
09:28 GMT Source: Byron Hinson

This should be a good week for us, not only with the fact that we have new staff members updating various sections, but also because tech news should get back on track after a very slow week (We can forgive the news for being slow on Superbowl Sunday)

Just a reminder that we will be having another online chat on Friday February 5th at 8PM EST/1AM GMT. We have yet to decide what the topic will be, but you can join us on irc.activewin.com in chat room #activewindows or via our MS Chat page.
---
Do You Have Any Windows Based News? Just e-mail Us!