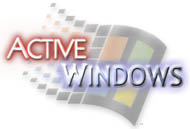 [ Search | Mail Us News | News Archive | Contact | Daily Update | Newsgroups ]
Sunday 14th February 1999
Motherboards
Site News
Time: 16:26 GMT Source: ActiveWindows Posted By: Byron

It is easy to tell that today will yet again be a slow day for news on the net. So we'll be spending most of our time today updating various sections on the site. We know about the problems that are coming up on the poll - so we will also be getting that fixed today too.

And another reminder to check out the new Dark-Design website.

Motherboard Comparison
Time: 16:24 GMT Source: OverClockers Posted By: Byron

OverClocker's Workbench has posted a Shoot out between the 4 boards. MSI 6163 vs ABIT BH6 vs AOPEN AX6BC rev 2.1 and AOPEN AX63. Here is a snippet from their page:

Only MSI 6163 and ABIT BH6 posted at 504Mhz. All other board works at the most 4.5x103Mhz = 464mhz. During the test, I tested a number of things at 4.5x100Mhz.



Wintune 98 and Sandra SiSoft Benchmarks

Compatibility of hardware using mixture of RAMS

Detection of devices
---
Saturday 13th February 1999
Intel - XPert 128 - Dark-Design
Dark-Design Redesigned
Time: 23:59 GMT Source: ActiveWindows Posted By: Dennis

Byron and Cliff have completed the redesign of Dark-Design, our website design services website. This site now looks great in both Internet Explorer and all other browsers, but of course it has it's own Internet Explorer behaviors now.

Norton Antivirus 5.0 Update
Time: 23:59 GMT Source: ActiveWindows Posted By: Dennis

Usually we won't post on something as irrelevant as this, we'd just update the download link, but since Symantec doesn't release that many product updates, we thought this would be appropriate to post. Symantec released an update to its NAV 5.00.01 to 5.01.01. Also yesterday Symantec released a new Virus definition file, I'm assuming this update is included in this product update. This update is for both the Windows 9x version and the Windows NT version.

Site News
Time: 23:59 GMT Source: ActiveWindows Posted By: Dennis

New poll on the right. If you missed the Internet Explorer 5.0 poll, we will be posting a Poll archive soon so you can see what the results were. Also, I've been getting complaints about links in the Downloads/Themes section, we are in the middle of updating/deleting the old links, downloads first then themes. If you find links not working email them to dennis@activewin.com and I'll get them deleted, this will speed the process. Don't forget to vote on the poll on the side, its an ActiveWindows government duty.

Intel Developing New Motherboard With Integrated TNT Chip
Time: 15:25 GMT Source: Riva3d/VoodooExtreme Posted By: Cliff

Even though most of us prefer our Video and Sound cards off the main board, it would appear that Intel is in the process of developing a new motherboard, the SR440BX, a Slot 1 board that would sport a Riva TNT chip and a Sound Blaster PCI64 chip. While it won't probably interest mainstream computer buyers, this motherboard could potentially give OEMs(who will provide their business customers with integrated components such as this) a nice performance boost as compared to typical integrated chips such as a Rage Pro or older chip designs which don't provide the performance as the TNT. The specs and layout of the board can be found here.

Daily Update
Time: 14:33 GMT Source: ActiveWindows Posted By: Dennis
The ActiveWindows Daily Update listbot it back online! All subscribers received an announcement today regarding this. I'm just here to tell you that if you would like to have news emailed to you every night, please click the Daily Update link above. Also, if you would like to unsubscribe check out the ActiveWindows Listbot home page. Tonight's update will be delivered at around 9 PM EST.
ATI Xpert 128 AGP - Review
Time: 13:28 GMT Source: Freak Posted By: Byron
The Freak has posted his review of the new ATI Xpert 128 AGP card on his website. Here is a snippet:
The 2D performance is pretty amazing. ATI has always been solid in this area and the benchmarks speak for themselves. I was very surprised with the 32 bit score since it completely blew away the 16 bit score. I ran this benchmark nearly 10 times for each bit depth and with 2 fresh Windows 98 reinstalls to make sure there was nothing wrong with my results. If someone wants to explain this to me then please do. It's not impossible for the 32 bit performance to be better than the 16 bit performance if the card is tuned for 32 bit operation. This happened when cards made the transition from 8 bit to 16 bit as 8 bit resolutions actually slowed down performance.
---
Friday 12th February 1999
Voodoo3 - BugNet - Daily Update - VML
ELSA Erazor II - Review
Time: 23:24 GMT Source: ActiveWindows Posted By: Matt

I've posted my review of the ELSA Erazor II Graphics card. Here is a snippet from the review:

I thought that the ERAZOR II's faster SGRAM might give it a slight edge over the SDRAM based Velocity 4400, but this was not the case. Overall the performance of the ERAZOR II is right where it should be, which is in the current high-end range.

Microsoft May Face Licensing Of Code
Time: 20:06 GMT Source: News.com Posted By: Byron

Microsoft would have to license the source code to its Windows OS under one of the recommendations being considered if it loses the antitrust trial, according to a report.

Microsoft Revises NT 4 SP 4
Time: 20:02 GMT Source: ZDNet Posted By: Byron

Squashing a bug and responding to a court-mandated deadline, Microsoft Corp. posted a revised Service Pack 4 to Windows NT 4.0 to its Web site. The updated SP is now compatible with Sun Microsystems Inc.'s Java Native Interface. However, if you already have SP4 you'll probably want only the new pieces rather than the entire pie.

GameCenters Top Gaming Hardware of `98
Time: 19:40 GMT Source: GameCenter Posted By: Dennis

Gamecenter awards prizes for the best equipment of the past year--for graphics, sound, controllers, and more! Ever wonder if you have the hardware that's best to play your favorite game?

3dfx Launches Voodoo3 Site
Time: 17:56 GMT Source: Voodoo Extreme Posted By: Cliff

With today's announcement of their Voodoo3 2000,3000, and 3500 chipsets, 3dfx has redesigned their site, including a rather nice Flash enhanced site for the Voodoo3. Looks like they're gearing up for the new product, including a link to Pre-Order a Voodoo3 card. Definitely worth a look!

Graphic Apps Scream On Intel Pentium III
Time: 15:09 GMT Source: PC World Posted By: Byron

Intel has turned the crank again, and this month will release its latest microprocessor--the Pentium III (code-named Katmai). The first of the new CPUs will run as fast as 500-MHz, and tests by the PC World Test Center rank PIII-powered systems as the fastest Windows 98 systems we've yet seen.

DirectX 6.1 Chat Tonight
Time: 14:25 GMT Source: MSDN Posted By: Byron

Don't forget about Microsoft's DirectX 6 chat tonight. Here are the details:

On Friday, February 12th, 10-11 a.m. (PST), 6-7 p.m. (GMT), MSDN will host a chat on the new DirectX 6.1 SDK and developer samples. Ask the DirectX team of experts exactly what you want to know about the latest enhancements in DirectX technology. For more information and instructions on joining the chat, please visit the MSDN Web site

3Dfx Unveils Voodoo3 2000, 3000, 3500
Time: 12:59 GMT Source: The Register Posted By: Byron

3Dfx has finally decided how it's going to offer its forthcoming Voodoo3 technology. The company intends to make the information public later today, but details of the announcement were leaked to the SharkyExtreme Web site.

The company's entry-level product, the Voodoo3 2000, will now contain memory running at 143MHz, up from 125MHz, an increase that doesn't sound too significant, but 3Dfx claims the higher clock speed generates an "incredibly high yield". The company says the chip-set will generate six million triangles per second and 286 million texels per second (Mtps), up from the originally specified 250Mtps. For comparison, the Voodoo2 does 180Mtps, Banshee 100Mtps. [Read More]

W3C Aims To Streamline Vector Graphics
Time: 12:46 GMT Source: News.com Posted By: Byron

An array of vector graphics proposals under consideration by the World Wide Web Consortium (W3C) are headed for consolidation under a new format. The W3C today unveiled a working draft of Scalable Vector Graphics and solicited public comment on it. SVG follows four previous vector graphics submissions that the W3C has been considering, and is the first to be written in pure XML, or Extensible Markup Language.

Daily Update
Time: 11:51 GMT Source: ActiveWindows Posted By: Dennis

Listbot is currently updating their owner control center, so this morning all members received an email I sent out 2 weeks ago. Please be aware of this, and it would be best to ignore all emails from that until I send out a list bot message saying everything's ok. Don't forget you can sign up by clicking the Daily Update link on the top of this page.

Windows 98 May Ignore USB Keyboard!
Time: 00:51 GMT Source: BugNet Posted By: Dennis

If you want to install a Universal Serial Bus (USB) keyboard on a Windows 98 computer, it may not work if you plug it in while your computer is off and the computer is configured to prompt you for a log-on password when you start it.
---
Thursday 11th February 1999
IE 5 - Wintel/Pentium III
False News Floating About (Follow Up)
Time: 23:57 GMT Source: ActiveWindows Posted By: Byron

The so called new version of Internet Explorer 5 beta 2 that is public just includes a new version of Java. So there is as mentioned before, no reason to download it unless you find that part of IE vital to you.

Online Dating Guide
Time: 21:32 GMT Source: C|Net Posted By: Dennis

Happy Valentine's Day! For this special holiday, C|Net ( The Computer Network) has issued a online guide to online dating services! So if you don't have a date for Valentine's day, check out this guide and get one!

Bypassing Windows
Time: 20:32 GMT Source: Business Week Posted By: Byron

Big makers will ship PCs that don't need operating systems. Thomas Penfield Jackson, the Federal District Court Judge hearing the Microsoft antitrust trial, holds the keys to the software giant's future. But so do Compaq Computer, Hewlett-Packard, and Dell Computer For years, these companies--and other computer makers that distribute Microsoft programs with their hardware--have obediently trotted out whatever new product Microsoft Corp. offered and hewed to whatever strategic directions the folks in Redmond issued for the industry.

False News Floating About (Our Fault)
Time: 20:27 GMT Source: ActiveWindows Posted By: Byron

Very early this morning we were sent an e-mail that said that a new build of Internet Explorer 5 had gone public (This was before any other site mentioned it). Someone from ActiveWindows posted the news without checking if it was true.....While part of it was true (The setup file was new) nothing else was. Thus as soon as I woke up this morning and saw the item posted on ActiveWindows I checked it out, then removed it.

Unfortunately by this time other sites had read it on ActiveWindows and posted it to their sites (Betanews, Windows98 Central, NetiGen, AGN). I just felt I should apologize about this false release as the news came from us originally.

Cheers

Intel Spotlights Pentium III
Time: 20:23 GMT Source: Press Release Posted By: Byron

The French seaside resort of Cannes is a frequent setting for previews and Wednesday a tiny microprocessor was the star here as U.S. giant Intel Corp turned the spotlight onto its Pentium III processor. Rob Eckelmann, managing director Europe, Middle East and Africa at Intel, told Reuters in an interview that the Pentium III, to be officially launched on February 17, would be priced in the same range as the current Pentium II. [Read More]

Battle Of Intel Shark and AMD Minnow Ramps Up
Time: 16:31 GMT Source: The Register Posted By: Byron

A further salvo in the war between AMD and Intel over streaming extensions was fired by the smaller company today. AMD said that Digital Anvil, 3DO and a gaggle of others have already brought thousands of games to the party.

But on the 17th, next week, Intel is likely to bring thousands more game companies to the party.

New Rendition Reference Drivers
Time: 13:15 GMT Source: 3DFiles Posted By: Byron

This is the latest reference driver from Rendition. If the drivers provided by your board manufacturer work with the software you wish to run, you should not use these drivers. These drivers are Windows 98 native and support DirectX 6, but are still Windows 95 compatible. These driver have built in OpenGL ICD support. NOTE: These drivers are NOT supported by Rendition. Use at your own risk.

DOWNLOAD - 668 Kb

New A3D Drivers
Time: 13:11 GMT Source: Voodoo Extreme Posted By: Byron

Aureal has released some new A3D drivers (v2.04b - 224Kb), which should fix some muffled sounds in Half-Life and reduced CPU usage in A3D 2.0.

DirectX 7 Timetable
Time: 13:06 GMT Source: Voodoo Extreme Posted By: Byron

I just noticed this over on Voodoo Extreme, check it out. Tom sent along a Q&A that he spotted in a chat log from a recent shindig with the MS DirectX crew. Dig it:

Q: What is the state on the DX 7 Timetable? When will the first Beta be? What's the target release date? What's the OS situation 98 / 2000?

Host Mark_ms says: <= Mark Kenworthy
A: DirectX 7 is code complete. We're testing and fixing bugs now. It is included in Windows 2000. First beta is planned to coincide with Windows 2000 beta 3

The entire chat log can be checked out right here.

New Poll
Time: 11:15 GMT Source: ActiveWindows Posted By: Dennis

We have posted a little bit "less" lame poll. We are very interested in learning the answer to this poll.

Wintel Out Of Sync On Pentium III
Time: 02:55 GMT Source: News.com Posted By: Dennis

Microsoft's Windows operating systems will not properly recognize Intel's upcoming high-speed Pentium III processor, the companies have confirmed, although the upgrade confusion is not expected to cause any performance problems.
---
Wednesday 10th February 1999
Office2K - Sun - Egos
Open Cookie Files Not Due To Browser
Time: 23:48 GMT Source: News.com Posted By: Bob

Netscape gets to the bottom of the apparent browser bug that was thought to be the source of compromised cookie files, and finds that it isn't a browser bug after all.

IE5 Final RC Expected Today
Time: 22:34 GMT Source: Microsoft Posted By: Steve

Microsoft are expected to release what could well become the final release of Internet Explorer 5 to testers later today. We will of course keep you posted if anything turns up.

New Erazor II (TNT) Drivers
Time: 20:31 GMT Source: VE3D Posted By: Byron

There are new drivers for the TNT board, the Erazor II, based on nVidia's Detonator drivers. Here are the details:

- Implementations for software DVD with ELSAmovie - New WINman (ELSA Settings) integriert - Optimizations for AMD's 3DNow! Technology - Support for Intel's Pentium III Processor

The new Win9x Treiber v4.10.01.0301-0009 will be available this evening on the ELSA FTP-server. In the meantime you can download them directly from RIVA Station: http://www.rivastation.com/index_e.htm

ATI Rage 128 Fastest 3D Technology -- Mercury Research
Time: 20:14 GMT Source: The Register Posted By: Byron

Mercury Research has released its latest PC graphics acceleration technology benchmark results. The data shows ATI's Rage 128 and nVidia's Riva TNT well ahead of the pack in the 3D world, but older technologies from Matrox and 3Dfx beating them at 2D acceleration. [Read More]

Microsoft Say AOL Found IE "Superior"
Time: 20:11 GMT Source: IDG Posted By: Byron

Microsoft's next witness, company Vice President Brad Chase, testified in writing that America Online chose to use Microsoft's Web browsing product because it was a "superior technology" and not primarily because of promotion on the Windows desktop as an AOL executive had testified. [Read More]

Calling Dick Tracy - The Worlds Smallest Portable Phone?
Time: 16:20 GMT Source: News.com Posted By: Byron

At a major industry conference, Japan's largest telecommunications company is showing off a telephone embedded in a wristwatch-size device, taking compact cell phone technology to a new level. At Demo 99 in Palm Springs, California, NTT Labs, the research and development arm of Japanese telecommunications giant Nippon Telegraph and Telecommunications (NTT), is demonstrating what is likely the world's smallest portable telephone.

Microsoft TechNet Launches New Beta Evaluation Software Program For IT Professionals
Time: 15:23 GMT Source: Press Release Posted By: Byron

Microsoft Corp. today announced a new level to the popular TechNet CD-ROM subscription, TechNet Plus, which allows IT professionals to test and evaluate Microsoft® beta products.

TechNet Plus provides another option for new users and the more than 284,000 users worldwide currently subscribed to the existing TechNet CD-ROM. Both offerings provide monthly CDs packed with technical how-to content, resource kits, service packs, Knowledge Base articles and other information. TechNet Plus also includes monthly shipments of Microsoft beta products, allowing IT professionals who are responsible for deploying, managing and supporting Microsoft products in their companies to better evaluate future deployments. [Read More]

MS Strangles Puppy To Save MacOffice
Time: 15:20 GMT Source: The Register Posted By: Byron

A Scottish Lemon Dog has seen off Microsoft's Rocky the Dog, in a trade mark dispute. Inner Workings, a Glasgow-based interactive games developer, found that Rocky, an assistant in Office 2000, bore a strange similarity to its Lemon Dog character. Coincidently, IW had shown its trademarked dog to Microsoft at a September 1996 trade show in Frankfurt. [Read More]

Power Struggles, Brain Drain Cloud Windows Future
Time: 12:56 GMT Source: ZDNet Posted By: Byron

For any company, managing 2,000-plus developers is no picnic. But for Microsoft Corp., where big egos and fat stock options are the norm, it's becoming next to impossible.

According to a report first published in The Seattle Times on Sunday, Microsoft is expected to reorganize the company within the next few weeks into four divisions. While the company routinely reorganizes annually, this anticipated move -- which could end up dividing responsibilities for consumer and enterprise operating systems -- could be Microsoft's attempt to stem some of the inner turmoil.

Sun: Unix Beats Windows In "Uptime"
Time: 12:48 GMT Source: News.com Posted By: Byron

Sun Microsystems has launched the latest volley in the battle to guarantee that its Unix systems are more reliable than competitors' Windows NT machines. Sun, which already promises customers that its enterprise servers will be available 99.95 percent of the time, announced today a program called SunUp to help software and hardware companies stamp out problems that could take a machine down. Part of the program will tie Sun employees' pay to how well Sun products do in the real world. [Read More]

Office 2000 Beta 2 Refresh 2?
Time: 12:29 GMT Source: ActiveComputing Posted By: Steve

ActiveComputing is reporting that it has been hinted in the newsgroup postings that a Beta 2 Refresh 2 will be sent to testers who received Beta 2 Refresh 1 or beta 2 users who reported a bug against beta 2. When the beta would be shipped is unknown. Although this could happen, it seems unlikely due to the fact that the Office 2000 beta is currently winding down.
---
Tuesday 9th February 1999
Intel - FREE PC - IE5
Microsoft Debuts Vizact
Time: 23:15 GMT Source: ZDNet Posted By: Steve

On Monday at the Demo 99 conference in Indian Wells, Calif., Microsoft showed off the application, called Vizact, which uses the Web's hypertext markup language to help users create more interactive Office 2000 documents.

Windows 2000 Is Code Complete - Will Ship October
Time: 22:24 GMT Source: NetiGen/WinInfo Posted By: Byron

According to a WinInfo report, Microsoft has already completed coding the feature-set for Windows 2000 and is now rushing to tidy up the product, do performance testing, and prepare it for an October 1999 release. Under the current plan, Beta 3 Release Candidate 1 will ship in mid-March, while the final Beta 3 is due in April. In October, Microsoft will ship Windows 2000 Professional, Server, and Advanced Server.

These remarkable developments come amid reports of a massive reorganization at Microsoft, which is expected to dramatically change the way products are managed and sold. If the reorganization unfolds as expected, Windows 2000 will become part of a new Enterprise group headed by Microsoft Vice President Jim Allchin.

Browser Bug Opens Cookie Files
Time: 21:13 GMT Source: Dave (ICQ) Posted By: Byron

A privacy hole in browsers made by Netscape Communications and Microsoft is revealing more information than intended--in some instances offering site operators users' data from other sites, such as passwords and postal addresses.

Web sites place software files known as cookies on visitors' hard drives to keep track of information such as passwords and past purchases. Normally, a Web site will have access only to the information it placed in these files.

Windows 98 Hits 25 Million Licenses
Time: 19:54 GMT Source: Reuters/CoolInfo Posted By: Byron

Microsoft, the world's largest seller of personal-computer software, today said licenses for its Microsoft Windows 98, its most recent operating system, hit 25 million units worldwide since its release in June.

Microsoft, which is the subject of a closely watched antitrust suit, also said holiday sales of licenses for the operating system hit 3 million units, a record for the company during a Christmas shopping season.

The company also reported that peripheral devices for Windows 98 are also posting record growth, but did not cite specific numbers.

Pricing Mistake Prompts Buy.com Rush
Time: 16:06 GMT Source: News.com Posted By: Byron

The e-commerce site advertises a monitor for hundreds less than the usual price, and it's unclear whether the company will deliver to those who ordered at the bargain price.

Microsoft Site Still Buggy To Communicator
Time: 14:44 GMT Source: News.com Posted By: Byron

Microsoft's Web site programmers were back on bug patrol today, after Communicator users found themselves unable to access another part of the site. Microsoft last week corrected a programming flaw that kept users of Netscape Communications' Communicator browser from being able to submit an order form. Today, Microsoft moved to correct a separate glitch that kept Communicator users from seeing anything but the top frame of another page.

NVIDIA RIVA TNT Detonator Drivers - Review
Time: 14:27 GMT Source: ActiveWindows Posted By: Matt

We have posted up our review of the new Riva TNT Detonator Drivers. These drivers are said to give a large boost in speed to the Riva TNT card. Here is a snippet:

These new drivers seem to offer a considerable increase in most situations. These drivers do especially well in the CPU intensive Crusher demo, this would seem to indicate that the new drivers have less overhead, which would free up the CPU to send more information to the video card.

Site News
Time: 14:07 GMT Source: ActiveWindows Posted By: Byron

We have posted up a test poll for you to vote on. Once we are positive it is all running smoothly we will change the topic to something a little less lame. On the subject of lame, why the hell wasn't Jim Carrey nominated for an Oscar?

Intel Cranks Up The Clocks
Time: 12:27 GMT Source: Infoworld Posted By: Byron

Intel has begun briefing its system partners on a processor rollout schedule driven by an impressive array of server technologies, including an 800-MHz chip, that are all intended to run complex mission-critical applications. Following the introduction of its 500-MHz Pentium III Xeon processor, code-named Tanner, on March 17, Intel will drive speeds of the high-end server processor to 800-MHz by the middle of next year, according to sources close to the company. And with the release of the Profusion eight-way chip set shortly after the Pentium III Xeon is introduced, corporations can rest assured that Intel-based platforms will be powerful enough to handle most of their needs.

Internet Explorer 5 Set For Release Candidate
Time: 10:04 GMT Source: Microsoft Posted By: Steve

Internet Explorer 5 is set to hit release candidate stage either at the end of the week or next week when testers begin to hit testing overdrive. Microsoft want testing to be completed by the end of the month as the browser is set to be released in Mid-March as reported before. The final release of Internet Explorer 5 will add a number of new features not seen in the beta 2 release including hotmail support in OE, no Junk mail support after a judges ruling and a Radio toolbar which works in conjunction with Windows Media Player.

Get a FREE PC!
Time: 04:17 GMT Source: ActiveWindows Posted By: Dennis

A company is planning to give up to a MILLION computers for free! You just have to fill out a simple survey! Its that easy! The PCs will be shipped in March.
---
Monday 8th February 1999
Anti-Virus - Hotmail - BH6
Microsoft Shows Off Microbrowser Technology
Time: 21:07 GMT Source: ZDNet Posted By: Byron

Microsoft Corp. came to the Big Easy on Monday to publicly display its microbrowser technology for the first time. Here at CTIA's Wireless '99 show, Microsoft Group Vice President Paul Maritz showed off the technology using Qualcomm Corp,'s slender ThinPhone device, which features a two-line LCD screen.

WinCE Catches Up With Palm
Time: 21:07 GMT Source: The Register Posted By: Byron

3Com remains the leading vendor of palmtop computers, but Windows CE devices are finally showing signs of catching up. That's the picture of the world palmtop market, according to market researcher Dataquest's 1998 figures, released today. [Read More]

New TNT Detonator Drivers
Time: 20:54 GMT Source: 3DNews.Net Posted By: Byron

New TNT Detonator Drivers have been released. You can download the correct ones for your card from the following places.

Win95/98 AGP: tntagp.zip
Win95/98 PCI: tntpci.zip
WinNT40 Both: tntnt40.zip

New BH6 Bios
Time: 20:49 GMT Source: AGN3D Posted By: Byron

Abit has released a new BH6 bios that adds support for the Pentium III, Celeron 433 and more. You can download it here.

AMD Cuts To Match Intel
Time: 20:25 GMT Source: News.com Posted By: Byron

The chip pricing limbo contest continued today as Advanced Micro Devices cut prices on its K6-2 processors by 10 to 24 percent in an effort to match accelerated discounts on Intel's Celeron chip, announced earlier today.

Navigators get access to Microsoft Y2K site
Time: 20:23 GMT Source: News.com Posted By: Byron

Microsoft has fixed a glitch that was putting part of its Y2K help site out of reach to users of Netscape's browser. As previously reported, Microsoft's Year 2000 Readiness Disclosure & Resource Center wasn't fully accessible with Netscape's browser up until Friday evening.

Internet2 To Go Live
Time: 16:35 GMT Source: ZDNet Posted By: Byron

The next-generation Internet2 will achieve a major milestone this month when developers flip the switch on a new high-speed backbone network.

The Abilene project, the key subnetwork that makes up the backbone for Internet2, will consist of a 13,000-mile, 2.4G-bps research network connecting 150 universities and three corporations. It will serve as a testbed for next-generation Internet applications such as IP multicasting, advanced security and differentiated service levels.

Microsoft Announces Availability of Systems Management Server 2.0
Time: 14:46 GMT Source: Press Release Posted By: Byron

Microsoft Corp. today announced the immediate availability of Systems Management Server 2.0, the management software that empowers customers to centrally manage all their Microsoft® Windows® operating system-based desktop and server systems. Customers can use Systems Management Server 2.0 to reduce the cost of change and configuration management for Windows-based desktop and server systems. [Read More]

MSN Hotmail Continues To Grow Faster Than Any Media Company In History
Time: 14:42 GMT Source: Press Release Posted By: Byron

When Hotmail co-founders Sabeer Bhatia and Jack Smith approached the venture capital firm Draper Fisher Jurvetson with their idea for a free email service in 1995, the firm praised the idea but wondered how they would attract members and build a company around it. Today, just 2-1/2 years after its July 4, 1996 launch, Hotmail is the world's largest email service, with more than 30 million active members. [Read More]

Silverberg To Return In MS Split Into Four Divisions
Time: 12:45 GMT Source: The Register Posted By: Byron

Microsoft president Steve Ballmer is set to announce a shake-up that will reorganise the company into four divisions and see the return of Brad Silverberg, a pivotal - but so far largely silent - figure in the events being covered by the antitrust trial.

Silverberg headed development of Windows 95, but has been on extended leave of absence since June 1997. With the reorganisation, reported in the Seattle Times, Ballmer is making his mark on the company, perhaps with one eye on what might happen if Microsoft loses the court case. [Read More]

Shakeup In Redmond?
Time: 12:42 GMT Source: ZDNet Posted By: Byron

Microsoft is about to announce one of the most sweeping shakeups in company history, according to reports in Sunday's Seattle Times. Microsoft will overhaul operations in part to increase focus on the Internet. The move also speaks to President Steve Ballmer's concern the software giant has meandered from its customer focus and needs to hasten the rollout of innovative products. Click for more. Meanwhile, in a piece titled 'So Much for Blue Skies,' Sm@rt Reseller reveals how power struggles, freeware and a brain drain on the Redmond campus are clouding Windows' future.

Aztech PCI DSP368 sound card - Review
Time: 12:41 GMT Source: Kert's Page Posted By: Byron

Kert's Page has posted a review of the Aztech PCI DSP368 sound card. Here is a snippet:

The chip was designed to be capable of 64 DirectSound3D streams. QSound environmental modelling provides EAX compatible reverberation. The card will be available worldwide in March 99 at a cost of $79 (USD).

Anti-Virus Top Ten List
Time: 12:37 GMT Source: Fileworld Posted By: Byron

Fileworld has released their top ten list of Anti-Virus programs, although I certainly wouldn't agree with number 1.


---
Do You Have Any Windows Based News? Just e-mail Us!