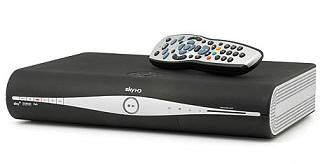 Introduction
High Definition has been a long time coming in the United Kingdom; weíre years behind when it comes to getting new technology out to the masses. Last year a full blown HD Ready Television initiative was introduced into lots of UK stores, if the TV on show had ďHD ReadyĒ on the information sheet, this meant it was ready for Sky HD, BluRay and HD-DVD players. While weíre still waiting for any HD-DVD or BluRay players to hit the market over here, we finally have the first full blown HDTV experience in the form of Sky HD Ė with Sky once again being the catalyst for pushing UK TV forward.
Sky HD consists of a brand new Sky box, this new look (in black) box does everything that Sky + could do, while also running a number of High Definition channels. The channel list consists of around 10 channels; here is the full line up:
Sky Sports HD

Sky Movies HD (2 Channels)

Sky One HD

Artsworld HD

National Geographic HD

Discovery HD

Sky Box Office HD (2 Channels)

BBC HD
First things first, letís get the installation of the new Sky service out of the way. I had a call early in the week to say that my review installation was available and that it could be up and running here at home in 2 days time. I jumped at the chance because not only am I a fan of High Definition, I also use Sky + at home to record all the programs I miss during the evening when working or writing reviews! The installation was set for the Thursday afternoon at 3:30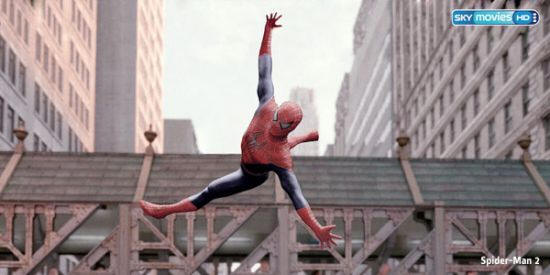 The day of the installation came and the engineer turned up in his Sky HD covered van about an hour or so early, as he was looking for an office block instead of my humble house where I review all kinds of hardware and software. The first thing I have to say is that my engineer was very good, he was knowledgeable, was open to me asking loads of technical questions and very pleasant, this may well be because he was one of the main Sky HD installers sent out to reviewers, but still, he was excellent.
Now then, we had the Sky HD box installed downstairs, replacing our Sky + box which then moved upstairs. Downstairs was a simple case of replacing the Sky + box with the Sky HD one, connecting it up to the Coax Cables, HDMI and Optical connection for 5.1 surround sound. The engineer did everything from updating the Sky HD boxes hardware to running the proper tests of the Satellite dish itself (which not all engineers do)
I must mention that I had a new viewing card sent to me the day before my installation, no idea why as we had two viewing cards in the house anyway, but this gets more interesting so keep reading. The Sky + viewing card that you have when you get a Sky installation must go into the new Sky HD box, this is because it is classed as your ďPrimaryĒ house card and must go into the main box in the house. Now the engineer himself, was wondering why I had received a new viewing card in the post, he called Sky and they didnít know why so they told me to cut it up, being the sceptical person I am, I put it into my back pocked and didnít cut it up. Iíll let you know why in a minute.
Once the engineer had setup the Sky HD box downstairs, he set the Sky+ box upstairs for me, currently you can have either 2 Sky +/Sky HD boxes installed in a house, or 4 plain Sky boxes installed in your house. In the next month or so you will be able to have up to 4 Sky+/Sky HD boxes and a massive 8 single Sky boxes if you wish to do so thanks to a new add-on coming out for engineers to use on Sky Dishes.
The Sky HD box turned on straight away for the Engineer, he tested the settings, setup the remote control to my TV and Sky box (The TV we used for this review in the excellent Philips 32Ē 32PF9830) and then loaded up BBC HD as it was showing a World Cup game at the time. Everything seemed to be going great. The engineer gave me the box, cables, explained a few changes and a couple of bugs that were to be fixed and then went on his way.
So far so goodÖwell until I tried to check out some HD channels, they were listed fine but none worked apart from the free-to-air BBC HD. This wasnít much of a worry as the guy from Sky had called in to make sure that my viewing card was paired up to the HD box, he said it would take up to 2 hours for it to get the channels working, so I waited patiently.
2 hours past, still no channels. A call to Sky got them to boost the signal to my box and I needed to wait again, 4 more hours past, still nothing, I then noticed we had no movie or sports channels! A final call to them at 9pm that night fixed the problem, would you believe that the Viewing card I was told to cut up earlier in the day, was the card that was required to go into the Sky HD box! Thank goodness I didnít cut it up.
We were finally on our way.
As I have mentioned, we are using the Philips 32Ē 32PF9830, this comes with HDMI and a separate DVI connection along with Component Video connections too. We have the Sky HD box connected via HDMI as not only does this offer the best picture, in the future some of the Sky HD content will be HDCP protected and the only way of viewing it will be though a HDMI or DVI connection that support HDCP.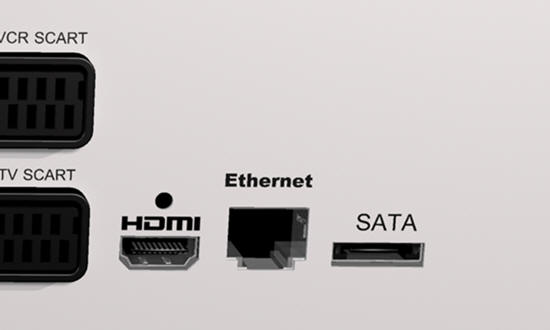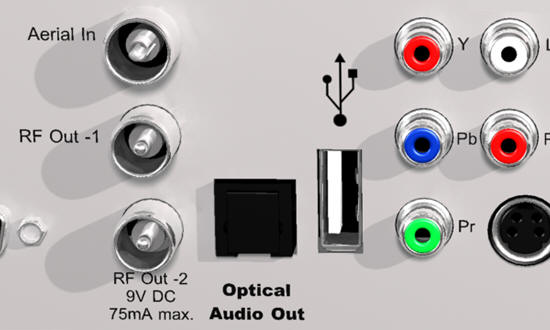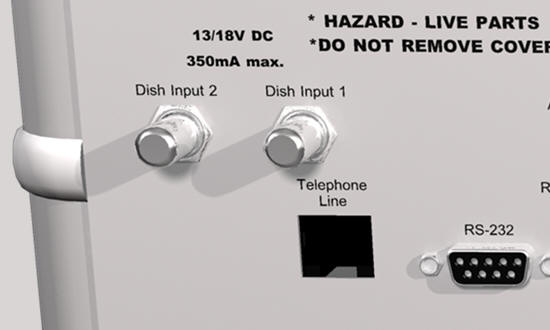 The first test was to see how BBC HD looked as it was very easy to compare plain SD and HDTV pictures as the football was showing on both HD and SD channels. The difference was massive, even my mum noticed it! Everything was clearer, the players were sharp, grass could be made out and the whole picture throw out loads of colour that made you really feel closer to what was going on. The other good part here is just how smooth everything was, there was no jerking picture, everything was just how I hoped HDTV would be.
I sat back and watched the game and flicked between the plain BBC 1 coverage and the BBC HD coverage, in HD it was far more colourful and brighter with better contrasts, players who had fuzzy blocks around them in the SD picture looked sharp with no blocky pixels when viewing the game in HD, it looked excellent.
But donít be fooled into thinking that everything will be as good as the BBC HD channel, switching over to Sky Sports HD was next on my list, what I was greeted with was far lower quality than I had seen a minute before, this was simply because hardly any programs during my first day were being broadcast in HD, so despite Sky Sports HD being a HD channel, it doesnít have to show everything in HD. A real disappointment here was that there was only a handful of programming in HD on Sky Sports HD and Sky One HD, two of the main HD channels.
Generally speaking though, I havenít had too many problems with the box itself. I have recorded, played back, deleted, rewound and fiddled more than the average Sky view would do to try and crash the box or see what problems might come up, but so far though 7 days usage, we havenít had any at all.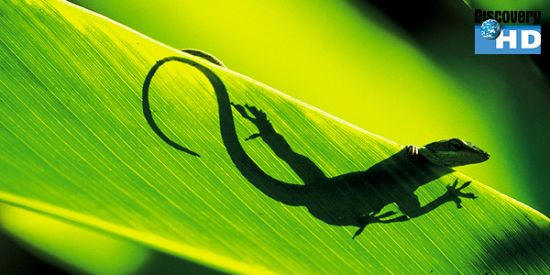 Recordings are done in the same way as Sky +, you can record two programs at once or record one while watching another. A big point to make is that the Sky HD box is also a lot quieter than my Sky + box upstairs, itís almost silent. Recording quality is exactly how you would expect, perfect, recording High Definition programs/films takes up a lot of space though, so you will eat up the 160GB drive very quickly unless you keep watching and deleting the stuff that you record. It would have been nicer if Sky had opened up the option to use the SATA drive connection on the back of the box to expand the hard drive size right away, but hopefully that will come in a future update.
BBC HD: This is probably the most watched channel on Sky HD right now and the sad thing is that itís free to air. The coverage of the World Cup and of Wimbledon has been superb, with picture quality exceeding anything else on any other HD channel at the moment.
Sky Sports HD: This channel started off well with some Cricket games in HD and then it faded out with very little on show, more Cricket has come back on this past week and although generally the picture quality is again superb, it has shown up some possible problems with the way Sky is encoding their picture as there is a lot of pulsing areas in the background of the game when the camera is zoomed out. This is something that we hope will get fixed soon as, even though it is a small visual problem, it does get irritating when you know how good HD can be on Sky.
Sky One HD: This is so far the worse of the Sky HD package, there has been hardly any HD content shown, 24 is in HD, but thatís once a week, there have been a few Malcolm in the Middle shows in HD along with Enterprise, but very little else, even shows like Battlestar Galactica that was shot in HD from Season 1 isnít being show in HD for some reason and its my favourite show! I really hope that Sky One HD improves, as right now it just should not be classed as a HD channel.
National Geographic HD: Excellent, while many of the shows on here do get repeated, the quality of the picture and of the general content has been superb and its perfect for showing just how good HD TVís can be with so much detail on the screen when watching wildlife such as Snakes, fish and more. The great thing though is that the programs here are also excellent and not just eye candy.
Discovery HD: Again this is excellent but once more there are too many repeats. The general picture quality has been very high once again with most of the programs clearly filmed in HD rather than just having some content upscaled.
Sky Movies HD: Once again this is a mixed bag, though I donít blame sky for this. Some films have looked great, Lord of the Rings: Return of the King for example, while other more basic films donít look much better than upscaled SD. The line up so far also has not been too hot, with only 4/6 films being shown each day and the fact that the channel doesnít start until 6pm Is a bit of a let down too.
Conclusion
How It Grades
Installation: 93%
Ease Of Use: 93%
Picture Quality: 94%
Features: 92%
Drivers: N/A
Design: 92%
Manual: 91%
Price: 83%
Overall: 91%
Overall I am very pleased with the picture quality and the updates that Sky have been making to the HD box as the weeks go on, general bugs are getting fixed and touchwood, I havenít had any problems with it since the cock-up on the first day with the viewing card. So as I said, picture quality is superb and the 5.1 surround sound on some channels and films has been great, but that doesnít make up for the fact that at the moment new Sky HD users are not only paying out £300 for the HD box, but an additional £10 for very few HD channels, some of which have had hardly any HD content during the opening month of the service.
Donít get me wrong though, the picture is great, the Sky + features are once again almost perfect whenever used and I can see the service being fantastic and of high quality in the future, it is just a shame more HD content was isnít there yet. If you order now, don't expect to get it installed until September, we were just lucky as we got ours installed in within a couple of days for the review, but it is a long wait for most people. The good thing there is that the content will start to build up for later subscribers. But we will be updating our review and posting new reviews of updates for the Sky HD box in the future, so stay tuned.

Feel free to comment on the review here.
Specs & Package
Overall Score
91%
Version Reviewed
Sky HD with Sky + Recording and all channel packages
Release Date
Out Now
The Good Points
Quiet
Looks Stylish
Excellent Picture
Great sound
The Bad Points
Expensive
Not enough channels or content yet
Reviewers PC Setup

AMD Athlon 64 4000+ Processor
Connect3D X1900 XTX PCI Express Graphics Card
Sapphire Axion RS480AS9-A58S Socket 939 Motherboard
Creative Labs X-Fi
180 GB Western Digital Hard Drive 7200 RPM, 8mb Cache
Sony 16x DVD-RW
Apple 20" Cinema Display