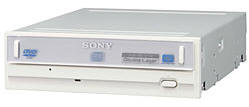 Product: Sony DRU-710A DVD-RW Dual Layer Drive
Company: Sony
Website: http://www.sonystyle.com
Estimated Street Price: $149
Review By: Byron Hinson
Introduction
If there is one product that has come on leaps and bounds both in terms of performance and price it is DVD-RW Drives. The prices have dropped drastically over the past few months and a DVD-RW drive is becoming the norm in most off the shelf machines that you buy right now. If the 4.7 GB isn't enough space for you there are now a number of new DVD-RW drives that can finally write in Dual Layer format, what this does it nearly double the size of which you can record to a DVD+R DL Disc that come in at 8.5 GB of space on each disc.
Sony's newest Double Layer DVD recorder brings a new level of performance to DVD burning. Single layer DVD+R discs can now be burned at up to 16X speed, burning an entire disc in about 5 minutes. Double Layer DVD+R DL discs can also be burned, giving you up to 4 hours of MPEG-2 video or up to 8.5GB of data storage space on a single disc. Being part of the Dual RW family, the DRU-710A burns both standard 4.7GB DVD+R and +RW discs and CD-R/RW discs.
Sony has packed this technology into an easy to install retail upgrade solution kit for your Windows® 2000 or Windows® XP PC. In addition, the award winning Nero™ software suite gets you up and running quickly and easily.
Burns DVD+R discs at 16X max, capable of burning a full disc in about 5 minutes
Burns 8.5GB DVD+R DL (Double Layer) discs capable of storing up to 4 hours of MPEG-2 Video on single sided disc with 2 recording layers. Recorded DVD+R DL discs compatible with many consumer DVD players and DVD-ROM drives.
Burns standard 4.7GB DVD+R and DVD+RW Discs and CD-R/RW.
Maximum flexibility and compatibility - Choose the optimal DVD recordable media for your project without sacrificing compatibility with your playback hardware.
Award winning Nero™ Software bundle for burning all your video, music and data to DVD or CD.
Includes black replacement front bezel for matching the drive to a black PC case.
Short form-factor drive fits well in smaller footprint PC cases
Although Dual Layer DVD's have been around since the start of the DVD revolution in movies and such like, recordable dual layer drives have been out of our reach until now due to pricing and the difficulty of bringing the format to computers as the technology was difficult to achieve. But various companies have now released their Dual Layer drives, and this Sony model is one of the first to do so.
Specifications
Drive type:
Internal Combination DVD-R/-RW, DVD+RW/+R/+R DL, CD-R/RW Drive
Media and modes supported:
DVD-R/-RW, DVD+R/DVD+R DL/+RW - DVD-ROM, DVD-Video
CD - CD-DA, CD-ROM (XA), CD Extra, Video CD, Photo CD(1), CD Text, multi-session
Read/Write speed:
Write (DVD-R) 1X, 2X, 4X, 8X Z-CLV max.(2)
Write (DVD-RW) 1X, 2X, 4X max. (2)
Write (DVD+R) 2.4X, 4X(2), 8X - 12X P-CAV max. (2), 16X CAV max.(2)
Write (DVD+R DL) 2.4X max. (3)
Write (DVD+RW) 2.4X, 4X max. (2)
Write (CD-R) 8X,16X, 24X - 40X P-CAV max.(2), 48X CAV max(2)
Write (CD-RW) 4X, 10X,16X, 24X Z-CLV max. (2)
Read (DVD-ROM) 16X max.
Read (CD-ROM) 40X max.
Sustained data transfer rate:
16.2 MB/s max. (12X DVD-ROM)
Average access time:
135 ms (DVD 16X)
140 ms (CD 48X)
Interface:
EIDE (ATAPI)
Burst transfer rate:
66 MB/s Ultra DMA66
Buffer memory:
2MB
Power consumption:
+5V 1.5A max., +12V 1.5A max.
Dimensions (WxHxD):
5.75 X 1.63 X 6.75 inches
Weight:
2lbs.
Package contents:
Internal DRU-710A Double Layer DVD drive
Ahead NeroVision Express DVD video editing and authoring software
Ahead Nero Burning ROM CD/DVD mastering software
Ahead InCD drive letter recording software
Ahead Nero Showtime soft DVD player software
Ahead Nero BackitUp backup software
Black front panel replacement kit
ATAPI cable and mounting hardware
User's Manual
System requirements:
Pentium III 800 MHz or faster (or equivalent) CPU minimum.
Pentium IV 1.6GHz or faster (or equivalent) CPU is recommended for real time video authoring/editing
128 MB of RAM (256 MB or more for Windows XP Systems)
10GB of hard disk space.
Windows 2000 or Windows XP Home or Professional Operating Systems

1. Not supported with the bundled software, additional software required.
2. High-speed DVD-R, DVD+R, DVD-RW, DVD+RW CD-RW discs required.
3. Requires DVD+R DL media.
Installation
Installation was a breeze, especially as I knew the drive was on the way so I had already taken our our previous Sony DVD-ROM drive to make way for this review hardware. Once the drive was installed inside our review machine I booted up, everything was recognized fine both in the BIOS and in Windows, as Windows XP recognized that it was a DVD-RW drive straight away. Once I made sure it was working, I went ahead and installed the applications off of the Sony DVD-ROM that was provided with the drive. Once again there were no problems and everything ran fine, as expected. The drive also comes with a black replacement bezel if your machine case would suit that better, our review machine's case is black so it was a good reason to try it out, the package comes with easy to use instructions on how to get the bezel attached to the drive.
Recording
As with the previous model (DRU-700A) the new DRU-710A lets users write up to 8.5GB on the Double-Layer media that is out and about, that means you get around 4 hours of DVD-Quality video or 16 hours of VHS-Quality Video, this is excellent for those of us who like to do a lot of recording. Personally I do quite a bit as I use a Sony Mini DV Digital Video camera which can record in widescreen so quality is what I like most, and recording on the double layer format makes quite a differences when it comes to putting things on to DVD and when it comes to quality recordings you want and need as much space as possible. When recording a 7.4 GB DVD, the DRU-710A took 43 minutes to record the disc, although this feels like an eternity when we have all gotten used to high speeds from drives, the recording had no problems and the speed is the norm for all of the current generation of dual layer drives.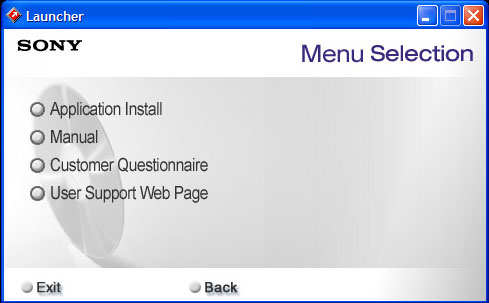 Another excellent part of the Sony DRU-710A package is that it comes with Nero 6, easily the best recording software packages around and one of the first that came out to support double-layer recording, I have a soft spot for Nero so it's excellent to see Sony including this software with the DVD-RW drive. The worry I had at first was if the Double Layer format would work in set-top DVD players, but I have had no problems playing any of my recorded movies on my two Pioneer DVD drives at all and the quality is notably better.
As with any new technology there is a downside to all of the new recording sizes, the speed of recording to double-layer discs is slow with a maximum speed of 2.4 for Double Layered and 16x for DVD+R discs which is double the speed of the previous model, although DVD-R discs can still only get up to 8x in speed.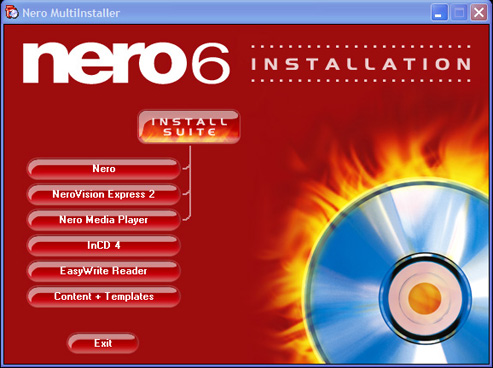 How It Grades
Installation: 94%
Ease Of Use: 92%
Speed: 92%
Features: 92%
Improvements: 85%
Recording Quality: 91%
Design: 93%
Manual: 90%
Price: 91%
Overall: 91%
While the speed of the Double Layered disc recording is not very fast, this isn't really much of a bother to me right now, and shouldn't be to anyone else as I was more interested in making sure the DVD's recorded well and were of a consistent quality and speed throughout the recording process, and I'm pleased to say that the Sony DRU-710A excelled when compared to some other DVD-RW drives out at the moment.
Conclusion
I find it easy to recommend the Sony drive, not only is it stylish its also a top quality drive, it records at high speeds on single layer discs and the recording quality of dual layered discs is also excellent, the only let down i can see with the drive is that Sony do not include a free blank Dual Layered DVD with the drive so users can try it out, but then again the dual layered discs are expensive to buy right now. The whole package is good and I am especially pleased with Sony's decision to go with Nero as the CD writing software of choice. An excellent drive.

Feel free to comment on the review here.
Specs & Package
Overall Score
91%
Version Reviewed
DRU-710A
Release Date
Out Now
In The Box?
1 DVD-RW Dual Layer Drive
1 Replacement Bezel
1 Nero & Uilities DVD-ROM
The Good Points
Excellent Quality Recordings
Great Writing Speeds for Single Layer
The Bad Points
No Blank Dual Layer DVD in the box
Reviewers PC Setup

AMD Athlon 64 3800+
Asus AV8 Deluxe 949 Motherboard
1024 MB Crucial Dual Channel DDR PC3200 Memory
ATI X800 Pro 25mb Graphics Card
Creative Labs Audigy 2 Sound Card (OEM)
80 GB Western Digital Hard Drive 7200 RPM, 8mb Cache
Sony DRU-710A 16x DVD-RW Dual Layer Drive
Sony CD-RW (40x12x48x)
Creative Inspire 5.1 P580 Speakers
Viewsonic VP171s LCD Monitor