Articles
Forums
Links
News
News Search
Reviews



News Centers
Windows/Microsoft
DVD
ActiveHardware
Xbox
Macintosh
News Search



ANet Chats
The Lobby
Special Events Room
Developer's Lounge
XBox Chat



FAQ's
Windows 98/98 SE
Windows 2000
Windows Me
Windows "Whistler" XP
Windows CE
Internet Explorer 6
Internet Explorer 5
Xbox
DirectX
DVD's



TopTechTips
Registry Tips
Windows 95/98
Windows 2000
Internet Explorer 4
Internet Explorer 5
Windows NT Tips
Program Tips
Easter Eggs
Hardware
DVD



Latest Reviews
Applications
Microsoft Windows XP Professional
Norton SystemWorks 2002
Hardware
Intel Personal Audio Player 3000
Microsoft Wireless IntelliMouse Explorer



Site News/Info
About This Site
Affiliates
ANet Forums
Contact Us
Default Home Page
Link To Us
Links

Member Pages
Site Search
Awards



Credits
©1997/2003, Active Network. All Rights Reserved.
Layout & Design by Designer Dream. Content written by the Active Network team. Please click here for full terms of use and restrictions or read our Privacy Statement.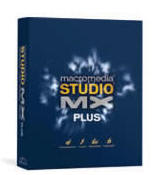 Dreamweaver MX
For those who have not heard of any of these Macromedia products, lets just say they are now widely used across the Internet and in art/design firms all around the world. Macromedia Flash first surfaced some years ago and although it seemed to many to be just a fancy graphic fad at the time, has since developed into one of the most used Internet design technologies in circulation today. There isn't any doubt that some of the best looking sites on the Internet use Flash to show off their fancy graphics and animation. Dreamweaver has gradually become the best Web Design tool in the business, far superior to the last release of FrontPage by Microsoft and GoLive! Created by Adobe. Next we have Fireworks, this isn't as well known as the other parts of the package but is very useful in that it lets you create great web navigation, optimise graphics and introduce animation to web pages. Finally we have Freehand, FreeHand MX has everything you need to move seamlessly through concept, design, production, and publishing in a streamlined graphics environment, all while working within a single document. Reduce production time, easily repurpose content for the Internet, create new Macromedia Flash content, and more.

We will start with Macromedia's Dreamweaver MX program. This little package is the darling of the web design industry at the current time and rightly so. My previous favourite was a mixture of Adobe's GoLive and Microsoft's basic Frontpage, but with Dreamweaver you can create some really fantastic looking websites. Since the integration with UltraDev, you can now create dynamic database-driven web applications.
When you first start using Dreamweaver MX you get to choose from one of three interfaces, Designer, HomeSite/Coder or Version 4.0. Designer looks like all of the other MX programs like Fireworks and Flash, while HomeSite/Coder moves all of the tool panels to the left hand side of the screen; Version 4.0 looks like the last Dreamweaver release. Personally I find the Designer interface the best one, and it is probably the one I would recommend the most as all of the other MX programs go with that style.

Once you have selected the interface style that suits you, we are into the main heart of Dreamweaver MX. Once there you have the main window, which contains Code View Design View (WYSIWYG) and then a split-screen view, which lets you see both code and how the site looks at the same time. In all of the modes, the top bar contains an Insert toolbar with options for Layout, Text, Frames and tables. Along the bottom you get a properties inspector, this allows you to edit code such as font size, colour, type and add links and such like.

On the right hand side of the screen are a number of power tools for things such as Design (lets you check the validity of your work), Code, Applications and files along with editing Style Sheets, accessing online support. If you are brand new to Dreamweaver then the interface may be a little overwhelming, but in all fairness to Macromedia, a tool like Dreamweaver needs all of these windows and options and it wouldn't be the same without them.
This latest version of Dreamweaver now combines bits and pieces from all of Macromedia three old powerful packages, HomeSite, ColdFusion and Ultra Dev. From HomeSite you get the HTML editor and tools like Code hints and tag choosers and a snippets panel, this is a really great little feature that lets you save bits of code that you use a lot so you don't have to keep re-entering it. ColdFusion integration means you can build powerful Internet applications.
How It Grades
Installation: 89%
Ease Of Use: 75%
Speed: 91%
Design Ability: 94%
Options: 93%
Manual: 92%
Price: 85%
Overall: 92%
Now that Dreamweaver has got UltraDev integrated with it, Dreamweaver can now create data-driven web applications in ASP, JSP and ColdFusion. Dreamweaver also helps you to build interactive elements like result pages, database queries and such like. Similar to what Adobe GoLive offers.
If you are a web designer who likes to take advantage of more in-depth coding or who wants to create a dynamic web application then Dreamweaver is fantastic. If you are a beginner or someone who wants to learn more about coding web pages, I still recommend Dreamweaver, but you may well be best sticking with FrontPage as this package is very expensive.