DirectX
ActiveMac
Downloads
Forums
Interviews
News
MS Games & Hardware
Reviews
Support Center
Windows 2000
Windows Me
Windows Server 2003
Windows Vista
Windows XP



News Centers
Windows/Microsoft
DVD
Apple/Mac
Xbox
News Search



ActiveXBox
Xbox News
Box Shots
Inside The Xbox
Released Titles
Announced Titles
Screenshots/Videos
History Of The Xbox
Links
Forum
FAQ



Windows XP
Introduction
System Requirements
Home Features
Pro Features
Upgrade Checklists
History
FAQ
Links
TopTechTips



FAQ's
Windows Vista
Windows 98/98 SE
Windows 2000
Windows Me
Windows Server 2002
Windows "Whistler" XP
Windows CE
Internet Explorer 6
Internet Explorer 5
Xbox
Xbox 360
DirectX
DVD's



TopTechTips
Registry Tips
Windows 95/98
Windows 2000
Internet Explorer 5
Program Tips
Easter Eggs
Hardware
DVD



ActiveDVD
DVD News
DVD Forum
Glossary
Tips
Articles
Reviews
News Archive
Links
Drivers



Latest Reviews
Xbox/Games
Fallout 3

Applications
Windows Server 2008 R2
Windows 7

Hardware
iPod Touch 32GB



Latest Interviews
Steve Ballmer
Jim Allchin



Site News/Info
About This Site
Affiliates
Contact Us
Default Home Page
Link To Us
Links

News Archive
Site Search
Awards



Credits
©1997-2012, Active Network, Inc. All Rights Reserved.
Please click here for full terms of use and restrictions or read our Light Tower Privacy Statement.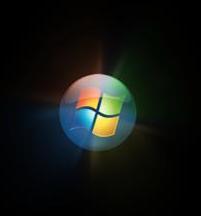 At long last, the February CTP for Windows Vista is finally here! Designated build 5308, this build has been anticipated by
many for so long now, its beginning to look like all that waiting was definitely worth it. Presenting new and inviting features that should keep Technical Testers busy until the next delivery sometime in April. It is still a rough draft, but its probably an exciting one simply because its feature complete, including basically the features that Windows Vista will have in the Release to Manufacturing (RTM) Build expected in the fourth quarter of 2006.
As I always do, I launched installation from within an existing version of Windows (XP). The option to upgrade was enabled in this build, I did not go ahead with it, and I tried on another installation which I will talk about in a future preview. For this install, I selected a formatted partition of 9.9GBs, very small, but it was accepted. As in previous builds, disk space requirements keep on changing, Vista 5308, ate up a whopping 8GBs, shudders. Installation is pretty much the same as in build 5270 of Vista. What is probably different is that itís now a Staged installation which is said to reduce the install time down to 20 to 30 minutes.
For me, it wasn't neither of those two magical numbers, it was more like 40 to 50 minutes on two systems I tried. A small improvement compared to the 60 minutes build 5270 took to install on the same systems. During the first phase of setup, Windows Vista copied all the necessary files then restarted the system. Vista then restarted into setup which continued from where it left off. Setup restarted 2 more times, during which the screen turned pitch black for a couple of minutes then resumed then restarted one final time.
As Vista started up, I was greeted with a no name Splash screen, which was quite funny, kind of reminded me of a headless chicken running around. The next boot sequence was short, showing an animated Windows Vista Pearl logo for a couple seconds, very beautiful I might add. Next was a animated background sequence, known as Aurora, I have seen this animation floating around a few forums on the net, its subtle and nice, but last too darn long. Hope they at least add some nice music and show the languages Vista will be available at that point of startup and how you are gonna enjoy using Windows Vista, basically the psychological distracting stuff.
Setting up your regional settings was the next step, simple, but I felt a bit of lag here, the process of selecting your country and keyboard settings was just painfully slow, I accidentally selected Pakistan instead of Jamaica, but I eventually got it right. Next was my account name and password, which was quick and easy. One thing I must note, the password characters are represented by asterisks instead of the well known big bold dots first introduced in Windows XP, and this is also seen when setting up additional accounts in Windows Vista. Finally, I selected an account icon, and a desktop wall paper. Again, I am not satisfied with the Out of the Box Experience, why do I need to restart?
All of these settings could be easily applied when logging into the account, this restart was just unnecessary.
Logging in is pretty much the same as in 5270, only difference you might see is when you have multiple accounts on the system; accounts are displayed side by side instead of vertical. Convenient layout that does not require your mouse pointer to be moving all over the place.


Windows Vista Build 5308 February CTP Desktop
The Desktop is virtually the same as 5270, same Bliss (Mountain/Lake) wallpaper, Recycle Bin and How to Report a Bug icons. A new feature though is the Welcome Center; I remember reading earlier this month a report about OEMs having a fit over the Welcome Center. The complaint revolved around having little bit of customization options for it, I suspect that they might want to add things like personalized tutorials or introducing a user to some of the preloaded applications on a new system.


Provides quick access to components for easily configuring Windows Vista.
Welcome Center would be best described as a way to get started with Windows Vista. Common task include setting up devices that were not installed, Add/Remove Accounts, Transfer files and settings from an older computer or view your computer details, very self explanatory and easy to use. It sort reminds of the Configure Your Server wizard that pops in Windows Server. Of course you can turn it off, since its default is to start up automatically with Windows. You can access it either from the Start Menu All Programs or Control Panel.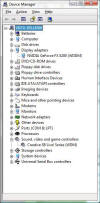 The Video and Sound Card Dilemma, is it solved yet?
The first thing I did was run Windows Update to install any missing drivers for a couple of my hardware devices. I have been pleading for stable drivers for my nVidia GeForce FX 5200 128MB AGP and Creative Sound Blaster Live! 5.1 WDM cards and must announce, my begging did not fall on deaf ears. The ones from 5270 just made the system totally unstable, if I used the system for 10 minutes in 5270, there had to be a mandatory crash, well thank goodness, itís no more!
The latest drivers for the sound card were installed from Windows Update, the Graphics driver came preinstalled with Vista which was good, its now Windows Display Driver Model (WDDM) instead of Longhorn Display Driver Model (LDDM) that we have been seeing for quite a while. Similar to 5270, there were some issues with the resolution on my 17inch CRT monitor, it was boxed in, but I immediately fixed that by, right clicking on the desktop > click "Personalize" > Display Settings > Advance settings > List All Modes and selected 1024 by 768, True Color (32 bit), 70 Hertz). I still had to adjust the resolution width and height with the built in monitor settings, but eventually became satisfied and changed the resolution one final time to 1152 by 864, which later came in handy.
I am still unhappy with the layout of Personalize (formerly "Personalize Computer") accessible from the right click context menu. Accessing what were once central settings on an easy to use tabbed dialogue really takes some getting accustomed to. I would at least settled for collapsible panels or a tabbed Explorer view for each setting which range from , Display Settings, Theme, Color Scheme, Desktop Background, Screen Saver, Sound Effects and Mouse Pointers. I strongly believe that Theme, Colour Scheme and Desktop background, could be in a group all by themselves since they relate so much to each other.
I thought you got the death chamber, you escaped huh? Well good for you, because many of us were praying and hoping you would escape and you actually did, welcome back home! Thatís probably how I would best describe the Sidebars, tumultuous life. The Sidebar first popped up in Alpha builds of Windows Vista when it was then named Longhorn, somewhere in the build 3xxx series. It was at the time considered an ambitious feature of the Windows Longhorn desktop, a way of giving users quick access to snippets of information.

Much of what I remember was from seeing the demos of it presented at the 2003 PDC, the layout was different back then, it used a tiled approach for common apps such as Media Player, Contacts, RSS Feeds, Battery/Power Management and the Slide Show. The philosophy of the Sidebar remains, it has gone through a whole lot of changes though, but I probably would say, the changes I am seeing now in build 5308 is probably the best I have seen done to the Sidebar to date.
I personally believe a lot in the technology culture has influenced the development of the Sidebar over the years. You could probably describe it as a tiny bit of Yahoo's Konfabulator, mixed in with the Sidebar Teams innovation. I can't say I see any influence from Apple here since they basically sent spy's to PDC 2003 and ripped it off into Dashboard in OS 10.4 Tiger.
Gadgets! Instead of tiles, the Sidebar now uses small individual applications known as Gadgets. According to Brandon Leblanc of Longhorn Blogs, Gadgets are developed using a combination of XML, Java Script, HTML and CSS. If you want to learn more about developing your own Gadgets, or download some, check out the following URL:
The Sidebar in Windows Vista 5308 comes with only 5 Gadgets; these are Feed Viewer, Launcher, Recycle, Slide Show and World Clock. You can easily add them by clicking the Plus sign at button of the bottom of the Sidebar. A dialogue will pop up showing a listing of all the Gadgets available for you to use. Simply select a Gadget, drag it onto the Sidebar and release.
Each Gadget has personalized settings for you to configure, simply hover your mouse pointer over one, and click the Check Mark that appears and a dialogue will pop out from under the Gadget revealing options for personalizing it, you can also right click and choose Settings if thatís easier for you. For example, I hovered over the Slide Show Gadget, clicked the Check Mark, I wanted to set the location of my images so the slide should could start. I can type in the directory location or click the browse button beside the directory field and browse to it. Other settings include Fade Speed and Slide Show Feed.
Lets talk little bit about the other Gadgets:
World Clock, a nice little Gadget that some may find useless, but it came in handy for me, particularly when it comes to posting to a newsgroup which requires that you are in the correct time zone. This sacrifices the clock in my Notification area, but with the World Clock, I able to add an additional clock for my country and keep track of time here (Jamaica). I can name the Clock what ever I want, this is recommended especially if you want to add additional clocks to the Sidebar. It changes colour according to the time of the day which is good. I am unable to see the groove for each number on the clock face though, so itís a bit hard to tell exactly what time it is unless you hover over the Gadget. Over all, itís a nice little feature that adds a bit of convenience for persons who might want something more classy and fun to use instead of the traditional clock in the notification area. I hope I see some more themed ones pop up on Gadgets.com or come pre loaded, I really like the one being used in the Date and time settings or preferably a return of the Clock I first saw in the 4xxx builds of Longhorn.


Translucent fade effect of the Sidebar.
Launcher, this one was also was available in older Longhorn builds, but were tiled, here you have basically a platter of commonly used applications, its basically a bigger version of Quick Launch, (why do I still use Quick Launch?). Very easy to use, the first time you launch it you will see only two apps, Notepad and Paint, you can drag your favorite apps onto it, some of mine include Media Player 11, MSN Messenger and Office Outlook. The settings for Launcher are very simple, you can check off and click Remove or you click Add additional applications. A very nice applet, it will be convenient for many who just want to have a clean desktop and have really quick access to commonly used applications. Bye-bye quick launch!
Feed Viewer, has not changed much, I was using this so nicely at first, then something went wrong with my my Internet Connection on Vista 5308, it just wonít show feeds saved in my Favorites Center in Internet Explorer 7. Its pretty much a what you see is what you get Gadget, that displays incoming feeds from your favorite sites, whether its ActiveWin, Longhornblogs, Scoble, Microsoft-Watch, NeoWin or Channel9. You will see the incoming feeds displayed on this Gadget, pretty much information at your finger tips. I can imagine some cool scenarios for Feed Viewer though, quick access to information on SharePoint Team Sites, is probably one I a good give away for this baby, RSS your e-mail or even RSS your feeds from the fourth coming Office Outlook 12! Woohoo!
Recycle Bin, basically the Windows Recycle Bin turned into a Gadget. I think it should display or remove the one on the desktop when you enable it on the Sidebar, pretty much elementary. The settings are redundant, you only can change the icon for the Recycle Bin, and it does not display any of the Properties features of the Desktop Recycle Bin, such as locations, Changing Global settings and network settings, so you might want to put back the Recycle Bin on your desktop.
So, thatís the Gadgets for you, people say they get bored with them quick, I have not. I especially love looking at the Slide show, since I take a lot of pictures with my new digital Camera. Sometimes you are working or just plain bored, just looking at the Slide is really a soothing convenience, I am sure it will also come in handy for those with enormous porn collections, wink-wink. The Gadgets are not confined to the Sidebar; you drag them off and just have them displayed on the desktop so you get the best of both worlds really with these handy little assistants.
The Sidebar has very much to offer, the display is awesome, using a cool faded transparency effect, itís like your Gadgets are floating, also, when you hove over it, a translucent frame appears, definitely sophisticated user experience there. I love that, its not this big old funky bar when you look back on old builds with it, itís almost kind of a life style feature that presents a new way of working with information, managing and accessing it. I hope to see some more convenient ones come out soon, one dedicated to Media Player would be nice instead of having to open that, just have the applet there for it.


Configuring the Windows Sidebar.
Its not a resource hog either, in the 4xxx build series, the Sidebar was more of a nuisance than a convenience, the excuse was it had something to do with a memory leak and it being a part of Explorer.exe. Its more of a Component now, thatís just friendlier to use, I am confident a lot of persons are going to enjoy using this new feature in Windows Vista and I must give a lot Kudos to the folks who develop it. The Sidebar by default does not start up with Windows when you launch it for first time. You can change this setting by opening the Sidebar Properties (Control Panel). To launch the Sidebar click Start > All Programs > Accessories > Sidebar, I hope they make it more discoverable. Itís been a long time coming, all I can say is, I am definitely glad its here. (Gives Sidebar a big Aunty hug, Sidebar tries to escape).
Windows Vista includes a lot of built in applications, some are new and some are updated. My new favorite is Windows Photo Gallery.


Windows Photo Gallery Interface
In past builds, around 5219 and 5231 it was introduced as Windows Digital Library, based upon Microsoft Consumer offering, Digital Image Pro. Since 5219 it has continued to develop into a feature rich application, in 5308, it has pretty much gotten a slight face lift, now in sync with all of the Windows application, the interface is similar to Windows Media Player 11, Calendar or Gallery View.
Photo Gallery offers photography aficionados a convenient way to manage and share their digital memories, with additional basic tools for editing and creating. The first time you launch the application from the All Programs menu, you basically see a blank palette. There are a couple of ways to get your photos into Photo Gallery. If you have photos backed up on media and copy them into the User > Pictures folder, they will be automatically be generated into the Windows Photo Gallery. If you have photos stored on your digital camera, you simply import them by clicking File > Import from Camera or Scanner, select the device and click import.
Another method could be if you have your photos stored on a secondary drive, from the File menu, select Add to Photo Gallery, you can select the folder, device or partition and it import your images into Photo Gallery. Very elementary stuff that takes no getting used to, I can see the work that is done to get simplicity into the interface as a primary feature for users to get started with the application, and its a success.
On the left side of the user interface, you will notice some listings for various options which allow you manage your photos very efficiently. Photo Gallery not only manages photos, you can also view and manage your stored videos. I think the name should be changed simply because of this, I would settle for Windows Digital Gallery, since it is handling multiple media types.

Some of the fun things one can do with the application include Tagging, view photos according to date taken, rating, and viewing images in custom folders. Tagging allows you to group images into specific categories, for example, I have a lot of flowers in my yard that I have taken pictures of, these flowers can be broken down into types, Orchids, Hibiscuses, Roses, Hydrendras, Gladiolas and many more. Tagging these varieties allows me to easily find, manage and find whatever I want more quickly.
Fixing Your Photos
Its not Photoshop, its Photoshop Elements, but its good enough for what most persons might want to do with their images. Photo Gallery presents photo editing in a light hearted, fun way, that doesn't turn the process into a chore, which is probably how I would describe some of the more popular professional offerings on the market.



Photo Editing Capabilities built into Windows Photo Gallery. .
Select your Photo, click Fix on the toolbar and you are taken to what I would call the Studio. Here you will find tools such as Auto Adjust, one click your images are automatically fixed with correct, exposure, coloring and lighting. If you want to have a bit more control, additional options such as Adjusting Exposure are available for Brightness and Contrast. You further correct your photos color temperature, tint and saturation, and finish up with a Crop to make it the right size for e-mailing or post cards.
Of course, any picture would not be ready without Fix Red Eye, its included, so no worry. You can finalize each task by clicking the check mark at the top of each box, click the Back to Gallery button and you are done. You can later Print it from your connected Printer or one Online. I must note, I didn't get the Order Prints online working, it said it was downloading the list of available printing companies and the speed at which it makes the connection depends on my Internet Connection. I think there is a bug there that needs to be worked out.

You can further filter down these categories according to the date taken, whether this hibiscus was taken in 2005 or 2006 or if was in March of 2006 or 2005, you can then rate your photos, which also adds additional information to an image. Much of this type of information would end up being called Meta data.


Thumbnail Previews of Images in Windows Photo Gallery
Other nice features in Photo Gallery include, large thumbnail previews when you hover individual images, with bits of information attached such as the photo size, resolution and rating, almost like a virtual photograph.
The Info pane provides quick side view for adding information to an image, such as rating, tagging and rating. You can also caption your image with personalized text for easy finding and organization.
Now, editing your photos and ordering Prints online for yourself would be rather selfish wouldn't it? A nice feature thatís included is the ability to burn your Photos to DVD, which is integrated into Photo Gallery and Windows Vista. Select the images you want to burn use CTRL + click to add multiple images. On the toolbar, click Create, from the pop out list click DVD, the Windows DVD Maker application will launch. At first, I was getting some weird error message about my DVD + RW drive not being recognized, my images were added anyway as a folder. You can double the folder to see the contents, review, Remove or add additional images by clicking the Add Items button.
I would describe the Windows DVD Maker interface as straight forward, the part where I probably got a confused is the options link located at the bottom of the window. Here you can personalize how your DVD is played, whether it starts with a menu, play and end with video or play in continuous loop. You can then choose your aspect ratio, 4:3 or 16:9 and then the Video format, NTSC or PAL. Itís not so bad, if you find any of it confusing, you can click the ďHow do I change my DVD settingsĒ? This will give a run down of what each setting does. I almost forgot, you can choose where temporary files are stored, in my case itís recommended, since the partition on which I am running Vista is very low on disk space.
In the Screenshot below, you see all the images I plan to burn on a blank DVD disk, you can change, the order or the photos if you want, just select image, drag up or down, you can also select multiple photos.
At the bottom of the window, you can click in the Disc title field, to change the name of the DVD for a more personalized touch. After adding pictures, it was onto the Ready to burn disc section. Now this is where folks are gonna have a lot of fun! Here you will find your Menu Styles, Preview, Menu text, Customize and Photo settings.
Menu Styles:
Its sort of weird seeing DVD making capabilities built into Windows, much more DVD Movie Burning capabilities. The menus I have to honestly say are a bit low-end, I don't know if it will get any better, but I notice that it utilizes my images for the background image in the menus, which is nice. Hopefully I will see some on par with iDVD 6, just make them darn professional, I want a good out of the box experience, its feels a bit daunting selecting the theme and editing fonts.
Menu text:
Here you can change the menu text. It needs to be a bit more customizable, I would like to use a mixture of fonts for Disc title and the Notes. The thing is, its stuck on the one font I selected which is nice for just the title, but for the notes, I would like to use something more easy to read.
Customize:
Here you can customize the DVD Menu font, this is just plain, confusing, why not have everything related to fonts under one menu and have everything for Video, Pictures and Audio in one location, it just makes sense, I hope can see that changed. You can select Foreground video, Background video, Menu motion, and Scenes buttons.
Photo Settings:
You can add background music, change the length of time a photo is displayed, the type of transition.
When you are done, you can click Burn and you are finish. How would I describe DVD Maker in conclusion? A very essential part of the digital media experience in Windows Vista. The OS is geared towards multimedia, the interface reflects it. I hope to see more interface organization though for the different options, such as Titles, Menus and Photo settings, have a real-time interface would be good, where I simply select and edit, drag and drop elements to make up my DVD menus. I also want better themes.
Back to Photo Gallery:
We drifted off a bit there to explain DVD Maker. Continuing on the Create capabilities of Photo Gallery, if you donít want to create a DVD, you can also, select photos and e-mail them to friends and family. Again, if you want to send multiple images, hold down CTRL and select the images of you choice then click E-mail. You will see a Picture Size option with a pop out list box to compress images at different resolutions, from 640 by 480 to 1024 by 768 to no Compression.
If you want more photo editing control over your images, you have the option of course to open your images from Photo Gallery in third party photo editing applications installed on your system. Other noticeable features of Photo Gallery, you can view as a Slide Show, which was frightening, but really amazing, it organizes your images into Albums in the Slide Shows. When I started it, the screen turned pitch black and I thought Vista crashed, thatís why I was frightened. You can choose background picture of your chose, background music, really entertaining and lots of fun.
Photo Gallery is really a hallmark application in Windows Vista, bring new life to the user experiences first introduced in Windows XP, advancing those capabilities and giving you new avenues that can help you further enjoy and share the memories you create. The Management capabilities are awesome, integration with additional Windows applications are a winner, the integrated experience will really make this trademark of the Windows Vista built applications. I love it and learning new and exciting things everyday. The more I use it, the more I enjoy it.
Windows Defender formerly named Windows AntiSpyware after being purchased from GIANT in December of 2004 has been in beta since January 2005 for Windows XP and 2000 systems. Defender which is considered to be an interim release of the product in this build of Vista with the new user interface functions basically the same way as the Windows AntiSpyware product. The big difference really lies in its deep integration with the OS. A notification icon for Windows Defender is situated in the system tray running in the background at all times (Real Time Protection). It is integrated with Windows Update to obtain the latest definitions and releases of the product.
You can launch the main application and adjust settings for automatic and scheduled scans. Most of the flaws in the BETA product for XP are also fixed in this release such as correct scanning according to schedules set, notification icon does not disappear, it is not slow, and there is integration with Security Center and Windows Update. The major change of course is the overall user interface, featuring cleaner navigation which makes the component easier to use, manager and configure. Check out the ActiveWin Preview of Windows Defender for Windows XP here
Windows Calendar continues to get better, itís more feature rich and functional compared to past releases, with options available for publishing and subscribing to .ics calendars. Itís basic, but provides most of the common features that most users are looking for in a calendar. The interface shares a common uniformity with other Windows Vista components such as Photo Library, Media Player and Gallery Viewer. One little issue though is the Calendar controls at the bottom of the window are not distinct enough in their own right. Buttons such as New Task, Events or layout views are difficult to decipher. Those definitely need to be worked on, and using ordinary icons shouldnít be a problem.
Windows Mail is a different name, with a familiar look and feel; the Windows e-mail program has improved a lot though since its introduction in Windows Vista. Noticeable of course and I have to say one of the best features is the Word Wheel, this makes filtering through and finding e-mail messages or newsgroup post so much easier. Windows Mail also takes advantage of the Anti-Phishing capabilities of included in Internet Explorer. So, you donít end up giving personal information to sites that claim to be legitimate such as the buying copies of Norton or your Pay pal account has expired.
Just pres CTRL + E and the cursor places it self in the search box in the upper right hand, this also applies to Explorer windows. Other features that users might find of great interest includes the new Mail Store, the use of .dbx has now ended. This will remove the frustrations that users have encountered for many releases of Outlook Express when it came to backing up Mail settings and accounts, simply back up the folder and import on another Vista computer running Windows Mail and you are all done.
One thing I have not settled on is support for Hotmail or Microsoftís future Windows Live Mail service. There presently is no support for certain free hotmail accounts in this release of Windows Mail, it has not been determined if it has been discontinued or it will return, stay tuned though, Iíll keep you updated as development of Vista progresses. I still believe there could be more done to the user experience in Windows Mail, such as subscribing to multiple newsgroups, I would have liked to simply check off the groups I am interested in and click subscriber instead of doing it one by one.
Media Player 11 I have to say is major stand out in this release, featuring a superb translucent user interface; this update is all about enjoying your music in style. Apart from the new UI, the productiveness of Media Player has improved very much, with Gallery view for your entire music collection. This provides a visually stunning way to interact and manage your music. You can view by genre, artiste, alphabetical or year which displays your album in stacks which is pretty cool, I definitely am loving that. I had issues though selecting folders on another partition with audio files, the folder would just not import. Next up legible text on the translucent background, especially if the window is on top of a white background, it makes it difficult to make out the text, all is needed to be done here is to improve the intensity of the shadow and it will be a lot more legible. Itís looking good though; the recent announcement of the URGE service is not available.
Windows Collaboration is an interesting application; itís a great way to create ad-hoc meetings among colleagues remotely. You can share your desktop as a presentation for others to view, you can share files with users also. The draw back I encountered is this thing loves band width; donít expect any seam less experiences on dial up. The approach to getting everybody up and running is cumbersome, not seamless and dynamic enough. I wish it would just integrate with existing Microsoft technologies such as Windows Mail, Office Outlook and Windows or MSN Messenger more flawlessly. Inviting somebody needs to be more convenient, it should be able to have my Address Book just pop up, or Instant Messaging, select my contact, invite sent with a pre-ready message. I love it though, and maybe what I am seeing is a really early preview, I also need to check it out over my LAN to see how it performs.

Internet Explorer 7 continues to be refined and adjusted to make a better web browsing experience. There are the expected compatibility issues with certain websites, but I expect to see those panned out in time for RTM. The stand out features continues to be RSS, giving users new ways of having constant access to the information they care about. Security is probably the most important of all the features and itís at the heart of IE 7 and I suspect its also a part of some of the incompatibility that websites face with the new version of the browser. Features such as Protected Mode which basically sand boxes the browser from the rest of the system, so if a vulnerability does strike itís contained in the IE Cache and affects no other part of the system.
The Phishing filter should be well noted, this feature checks out the legitimacy of websites which should be a convenient feature for users who do online transactions. You can check the address and location of the website, whether its in Russia or your country, a red bar is placed in the address bar when a website is a known Phishing site, of course, if you are sure it is not a Phishing site, you can report it to Microsoft where a live person will make the appropriate decision. If the bar is yellow it is suspected to be a Phishing site, again you can report it to Microsoft as a false positive. Built in search is also prominent in the upper right hand corner of the browser, the default is set to MSN but this can be easily changed to Google, Ask Geeves or other desired search engines. Internet Explorer 7 is shaping up to be a great release and I hope to see the refinement get better and better until RTM. Improvements are being taken place as can be seen in the release for Windows XP SP2, the Refresh button and Stop button are now separate which is not confusing and just makes plain sense.
Security in the entire operating system is very strong and apparent, UAP (User Account Protection) which relieves all accounts full administrative privileges provides a safer computing experience, and applications donít have exclusive access to the system. Itís a currently a bit a cumbersome, certain parts of the operating system might ask the user to grant permission before executing an action. That should be fixed over time to make the appropriate decisions. Security is a really a big investment for Microsoft and itís a good move and value point for businesses planning on migrating to this version of Windows. Less calls to help desk, less system down time, easier to manage and setup, these are the things IT departments are looking for when it comes to security and thatís what Vista has to offer.
How It Grades
Installation: N/A
Manual: N/A
Features: N/A
Performance: N/A
Design: N/A
Price/Value: N/A
Overall: N/A
As always, I didnít touch on everything simply because the OS is so vast in features, it would take about three more previews to get to touch on everything. Microsoft is going in the right direction. They are thinking through the user experience, they understand what users want, they know that deployment is important, security, management, reliability all those things are important, but they need to be easier to use and manage and that is aim of Vista, to make it all easier.
For More Information
Windows Defender Preview: http://www.activewin.com/reviews/previews/defb2/
Windows Vista Build 5308 Screenshots: http://www.activewin.com/screenshots/vista/53081
Windows Vista FAQ: http://www.activewin.com/faq/longhorn.shtml
Windows Vista Section: http://www.activewin.com/winvista


Specs & Package
Overall Score
N/A
Version Reviewed
Microsoft Windows Vista Feb 2006 Community Tech Preview (CTP) Build 5308
Release Date
Final Expected: Late 2006
In the Box
N/A
The Good Points
Preview - N/A
The Bad Points
Preview - N/A
Similar Product
N/A
PC Setup


Intel Pentium 2.4 GHz
1 GB RAM
128 MB ATI RAEDON 8500
120 GB Hard Drive

ActiveWin.com Featured Partners:
CCNP certification is a very practical course for the network administrators for the efficient functionality of installing, configuring and troubleshooting of LAN and WAN network comprising 100-500 nodes with the exclusive management of routing and switching systems. 70-306 exams are the implementation of windows-based applications and MS visual basic.NET to boost up the capabilities of IT professionals to work efficiently. 642-053 exams are also known as Cisco access routing and switching specialist certification for those individuals who want to be expert in networking system administration. 70-291 exams are the main source of implementation, management, maintenance of IP addressing, name resolution, routing, remote network infrastructure accessibility. 70-121 exams are very imperative for the development of knowledge and expertise of IT professionals with the introduction of the latest technology.