DirectX
ActiveMac
Downloads
Forums
Interviews
News
MS Games & Hardware
Reviews
Support Center
Windows 2000
Windows Me
Windows Server 2003
Windows Vista
Windows XP



News Centers
Windows/Microsoft
DVD
Apple/Mac
Xbox
News Search



ActiveXBox
Xbox News
Box Shots
Inside The Xbox
Released Titles
Announced Titles
Screenshots/Videos
History Of The Xbox
Links
Forum
FAQ



Windows XP
Introduction
System Requirements
Home Features
Pro Features
Upgrade Checklists
History
FAQ
Links
TopTechTips



FAQ's
Windows Vista
Windows 98/98 SE
Windows 2000
Windows Me
Windows Server 2002
Windows "Whistler" XP
Windows CE
Internet Explorer 6
Internet Explorer 5
Xbox
Xbox 360
DirectX
DVD's



TopTechTips
Registry Tips
Windows 95/98
Windows 2000
Internet Explorer 5
Program Tips
Easter Eggs
Hardware
DVD



ActiveDVD
DVD News
DVD Forum
Glossary
Tips
Articles
Reviews
News Archive
Links
Drivers



Latest Reviews
Xbox/Games
Fallout 3

Applications
Windows Server 2008 R2
Windows 7

Hardware
iPod Touch 32GB



Latest Interviews
Steve Ballmer
Jim Allchin



Site News/Info
About This Site
Affiliates
Contact Us
Default Home Page
Link To Us
Links

News Archive
Site Search
Awards



Credits
©1997-2012, Active Network, Inc. All Rights Reserved.
Please click here for full terms of use and restrictions or read our Light Tower Privacy Statement.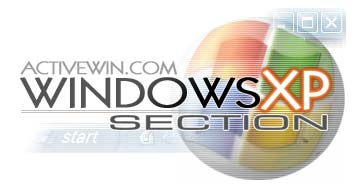 Internet Explorer 6
Internet Explorer 6 is a set of core technologies in Windows® XP Home Edition and Windows XP Professional, and is available to users of Windows 98, Windows 98 Second Edition, Windows Millennium Edition (Windows Me), Windows NT® Workstation 4.0, and Windows 2000 Professional operating systems. Internet Explorer 6 includes many new and enhanced features that can simplify the daily tasks that you perform, while helping you to maintain the privacy of your personal information on the Web.
Web Privacy
Internet Explorer 6 helps protect your privacy on the Web by giving you more control over cookies and more information on a Web site's privacy policy. A cookie is a small text file created by a Web site and can be stored on your computer so that next time you visit the site, it can automatically access information about you, such as your browsing preferences, or your name, address, or phone number. A Web site's privacy policy tells you what kind of information the site collects, to whom it gives that information, and how it uses the information.
Flexibility
With the new innovative browser capabilities including Media Bar, Image toolbar, Auto Image resizing and more, you can experience the Web the way you want.
Reliability
Internet Explorer 6 takes steps to improve Web browser software reliability. When Internet Explorer stops or closes unexpectedly, it displays the new Internet Explorer Error Reporting Tool, rather than the standard fault dialog box. The Internet Explorer Error Reporting Tool provides fault collection services. It offers to extract information about the Internet Explorer problem and upload the data to Microsoft for analysis. You can view details about the problem and then choose whether to transmit the fault information to Microsoft and restart Internet Explorer. If a known problem occurs, a link can be provided to a Service Pack, hot fix, or Knowledge Base article. If Microsoft has not previously found or addressed the problem, the necessary information can be transmitted to a Microsoft problem database for investigation. This information can help determine potential problems that Microsoft needs to fix in future Internet Explorer Service Packs.
If you're shopping for computer supplies and accessories online, Xoxide should be your first stop. They have it all, from gaming keyboards and mouse pads to cold cathode lights for your computer case. What are you waiting for? Check out Xoxide today!


Return To The Windows XP Section