DirectX
ActiveMac
Downloads
Forums
Interviews
News
MS Games & Hardware
Reviews
Support Center
Windows 2000
Windows Me
Windows Server 2003
Windows Vista
Windows XP



News Centers
Windows/Microsoft
DVD
Apple/Mac
Xbox
News Search



ActiveXBox
Xbox News
Box Shots
Inside The Xbox
Released Titles
Announced Titles
Screenshots/Videos
History Of The Xbox
Links
Forum
FAQ



Windows XP
Introduction
System Requirements
Home Features
Pro Features
Upgrade Checklists
History
FAQ
Links
TopTechTips



FAQ's
Windows Vista
Windows 98/98 SE
Windows 2000
Windows Me
Windows Server 2002
Windows "Whistler" XP
Windows CE
Internet Explorer 6
Internet Explorer 5
Xbox
Xbox 360
DirectX
DVD's



TopTechTips
Registry Tips
Windows 95/98
Windows 2000
Internet Explorer 5
Program Tips
Easter Eggs
Hardware
DVD



ActiveDVD
DVD News
DVD Forum
Glossary
Tips
Articles
Reviews
News Archive
Links
Drivers



Latest Reviews
Xbox/Games
Fallout 3

Applications
Windows Server 2008 R2
Windows 7

Hardware
iPod Touch 32GB



Latest Interviews
Steve Ballmer
Jim Allchin



Site News/Info
About This Site
Affiliates
Contact Us
Default Home Page
Link To Us
Links

News Archive
Site Search
Awards



Credits
©1997-2012, Active Network, Inc. All Rights Reserved.
Please click here for full terms of use and restrictions or read our Light Tower Privacy Statement.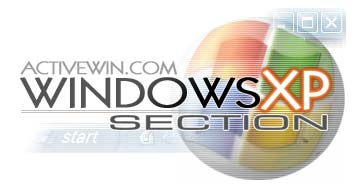 Windows Media Player 8
What's new in Music
Copy (rip) CDs to your PC in high fidelity Windows Media Audio 8
With Windows Media Audio 8, you get great sounding, CD quality audio at half the size of MP3. With the latest generation of CD drives, you can copy a CD to your PC in just minutes.

Expanded MP3 support throughout
Built-in support for standard MP3 metadata, reference quality playback, and built-in CD burning are just a few of the many MP3 features in Windows Media Player for Windows XP. If you wish, you can even copy CDs to your PC in the MP3 format with one of the MP3 Creation Packs for Windows XP and get full support for all of Windows XP's new digital media features including album art, media information in standard ID3v2 format and much more.

High-performance CD burning
Create your own CDs directly from Windows Media Player or the "My Music" folder. For the hundreds of CD drives that support Windows XP, you can create CDs at the full speed of the drive – that's up to 1,100% faster than Windows Me out of the box (based on current CD-RW drives with a burn speed of 24x).

Play music, burn CDs and more from the "My Music" folder
Available right from the Start menu, the new "My Music" gives you easy access to your music. You can view thumbnail images of album art, play music, create CDs and add music to playlists, search and rearrange your music however you like, directly from the "My Music" folder.

Updated Media Library Features
New media library features improve support for more genres of music including classical, soundtrack and compilation albums. View track numbering and composer information and even easily update missing or outdated media information.

Powerful media information editing for WMA and MP3 files
For the first time, you can edit media information right from within the Media Library or the "My Music" folder. You can also batch edit entries. For example, you can change the genre of hundreds of files at once. Just select the entries you want to edit, right-click and choose Edit Selected Items.

Add lyrics to WMA or MP3 tracks
Now you can add lyrics to your music files (both WMA and MP3) and view them in the Now Playing pane of the Player during playback. Enter lyrics from the Media Library or the "My Music" folder.

Customizable file names
With Windows Media Player for Windows XP, you can choose the naming structure you want for music files on your PC. When you copy CDs to your PC, file names are generated from the media information, and you can choose files names that include any or all of the following fields, in the order you wish: track number, song title, artist, album, genre, and bit rate. You can adjust file name settings via the Tools>Options>Copy Music>Advanced menu.

Offline Media Information support w/ new view album art in Now Playing
Now you don't need to be connected to the Internet to view the most common and popular types of media information. In fact, you can even turn display resizable album art in addition to visualizations in the media player's Now Playing window.

Over 25 new visualizations
The new Battery visualization pack adds over 25 unique and exciting new visualizations that move to your music. Improved full screen support makes it easy to show off your favorite design.

Windows XP theme support
Take personalization to new levels with Windows XP themes support. Windows Media Player for Windows XP automatically offers a skin design that matches the Windows XP theme you have selected.

Support for multiple CD/DVD drives
Many users now have both DVD and CD-RW drives. Windows Media Player for Windows XP makes it easier to access your music and video on multiple drives.

Detection of HDCD Mastered CDs
High Definition Compatible Digital (HDCD) mastered CDs deliver improved audio fidelity on any PC. HDCD has been used in the recording of more than 5,000 CD titles, including more than 225 Billboard Top 200 recordings and accounting for more than 300 million CDs sold.

What's new in Video and DVD playback

DVD video playback Yes, you can watch DVDs in Windows Media Player for Windows XP! You can also check out chapter listings, jump to a different chapter or read about ratings information. If the DVD includes them, you can even adjust camera angles to watch your DVD just the way you like it.

Full-screen video and DVD playback controls Easily access playback controls while watching video and DVD in full-screen mode. Now, controls automatically come into view when you move the mouse and automatically fade from view when not in use.

DVD media information Windows Media Player for Windows XP is the only PC-based DVD player to automatically retrieve DVD media information from the Internet. The Player can automatically download chapter listings, actor and director credits from a growing database of thousands of recent and classic DVD releases and save the information for offline viewing.

Enhanced DVD navigation Finally, you have a consistent, easy and fast way to navigate to your favorite scenes. For most DVDs, chapter listings are displayed as actual titles rather than numbers in a playlist, which you can navigate in the same way you do any other playlist within the Player.

Support for optional third-party DVD decoder add-on packs Most computers with DVD drives come with DVD decoders preinstalled. But for those rare cases in which the decoder did not come with the DVD, DVD decoder packs are available from third-party vendors and available at <>. Once the decoder is installed, you will be able to experience great DVD playback on Windows XP.

Transfer digital video to portable devices It's easy to transfer video to portable devices such as Pocket PCs that support video playback. You can transfer video just as you transfer music: from the Copy to CD or Device tab, simply select the video clip from the media library or playlist and copy it to a supported device.

Hierarchical (tree-style) menu support for Pocket PCs Also new in Windows Media Player for Windows XP is support for a hierarchical (tree-style) view of content on your Pocket PC, making it easier to view particular clips or movies.

Video and DVD information saved for offline viewing Because Windows Media Player for Windows XP stores media information for offline viewing, you still have access to DVD information such as chapter listings and actor and director credits whether or not you are connected to the Internet.

What's new in other features

Intelligent Media Management Now you can move your digital media files without breaking playlists or library listings. Intelligent Media Management synchronizes media file movements with entries in the Player's Media Library and playlists so when you move media files to other directories, even to other hard disks on your PC, the Media Library automatically keeps track of your changes. This means you no longer have to rescan your computer for media files, or rebuild playlists when you move media files.

Player management for digital media in corporate environments Windows Media Player for Windows XP allows IT managers to offer targeted features designed to enhance productivity. IT professionals can create a customized Player optimized for their corporate environment, optionally eliminating access to consumer features. The management and deployment features allow IT managers to bring industry-leading media functionality to their company's employees with the lowered total sot o of ownership they demand.

Auto play for devices and storage media Windows XP offers a new level of device support with Auto play for popular devices and storage media. When you insert an audio CDs or CD-/CD-RW disk, or when a device such as a camcorder is attached, Windows XP presents a dialog box that allows you to choose from several actions. From the Auto play dialog, you can select the appropriate activity and the software you wish to use.
As always, here's a link to the site for more information regarding Windows Media Player 8, which is only available in Windows XP.


Return To The Windows XP Section