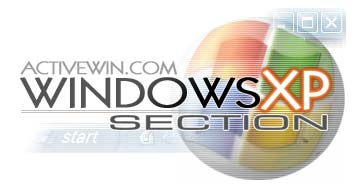 Windows XP Section - Upgrade Checklist
1. Check the System Requirements! They are at http://www.microsoft.com/windowsxp/pro/howtobuy/upgrading/sysreqs.asp. Also check to see if you want Windows XP by checking its features at http://www.microsoft.com/windowsxp/home/evaluation/features.asp
2. Check your Computer! It May be Windows XP ready! See http://www.microsoft.com/windowsxp/ready/us.asp to find out!
3. Check for hardware and software compatibility with Windows Upgrade Advisor! The advisor is primarily for Professional but if your compatible with Pro you will be with Home! http://www.microsoft.com/windowsxp/pro/howtobuy/upgrading/advisor.asp. Beware the Upgrade Advisor is 50 mb! The Advisor is also on your Windows XP cd for you to check. There's also the Hardware Quality Labs site at http://www.microsoft.com/hcl/ that tells you if there is "signed" (tested and given the OK) drivers for your hardware for all the operating systems Including XP! For software see the developer.
4. Decide which version you want? If you currently use Windows 98 or Windows Millennium Edition you will probably want Home Edition. If you currently use Windows NT 4 or Windows 2000 you will want Professional. Microsoft has a handy comparer to help you decide at http://www.microsoft.com/windowsxp/home/howtobuy/choosing.asp.
5. Upgrade your software and hardware drivers in preparation for Windows XP. If software programs were made specifically for Windows 98 or ME they may not work for Windows XP. Some antivirus programs have this problem. You will need to check the software's website for upgrades. If you aren't sure post your hardware and software information to the XP board and we'll try and find it for you!
6. Preorder Windows XP! The US release date is October 25th for release information in your country see your local computer retailer!
7. Talk with other excited future Windows XP owners in the Microsoft Newsgroups! Microsoft has already put up their XP newgroups in preparation for the release. Associate Experts are busy at work trying to help! See the Windows XP newsgroups at http://www.microsoft.com/windowsxp/expertzone/newsgroups/default.asp.
8. Check out Windows XP Expert Zone! Microsoft has introduced a revolutionary new website that lets windows enthusiasts speak and learn! There are weekly columns on Windows XP features and how to set them up. Check them out at http://www.microsoft.com/windowsxp/expertzone/default.asp.
9. Countdown to October 25th! There's also a cool 3D Windows XP screensaver available at http://www.microsoft.com/windowsxp/home/downloads/xpscreensaver.asp!


Return To The Windows XP Section
Activewin.com Featured Partners:
70-292 exams have great functionality and applicability for the management and maintenance of computer clients and groups with the accessible resources of server environment and networking security solutions. 70-290 exams are managed to bestow the critical qualities and experiences to IT professionals so that the engineers and technicians of IT may work proficiently on large-scale of IT business environment. 70-210 is very instrumental for the installation, configuration and implementation of MS windows 2000 professional in order to produce the proficient IT technicians. 70-217 exams are very significantly giving the extraordinary capabilities and practicability of IT specialist with great administrative tools of information technology. 70-244 exams of Microsoft certification are organized with great potentiality and accessibility, enabling IT professionals to do work in the outstanding environment of computation and administration.