DirectX
ActiveMac
Downloads
Forums
Interviews
News
MS Games & Hardware
Reviews
Support Center
Windows 2000
Windows Me
Windows Server 2003
Windows Vista
Windows XP



News Centers
Windows/Microsoft
DVD
Apple/Mac
Xbox
News Search



ActiveXBox
Xbox News
Box Shots
Inside The Xbox
Released Titles
Announced Titles
Screenshots/Videos
History Of The Xbox
Links
Forum
FAQ



Windows XP
Introduction
System Requirements
Home Features
Pro Features
Upgrade Checklists
History
FAQ
Links
TopTechTips



FAQ's
Windows Vista
Windows 98/98 SE
Windows 2000
Windows Me
Windows Server 2002
Windows "Whistler" XP
Windows CE
Internet Explorer 6
Internet Explorer 5
Xbox
Xbox 360
DirectX
DVD's



TopTechTips
Registry Tips
Windows 95/98
Windows 2000
Internet Explorer 5
Program Tips
Easter Eggs
Hardware
DVD



ActiveDVD
DVD News
DVD Forum
Glossary
Tips
Articles
Reviews
News Archive
Links
Drivers



Latest Reviews
Xbox/Games
Fallout 3

Applications
Windows Server 2008 R2
Windows 7

Hardware
iPod Touch 32GB



Latest Interviews
Steve Ballmer
Jim Allchin



Site News/Info
About This Site
Affiliates
Contact Us
Default Home Page
Link To Us
Links

News Archive
Site Search
Awards



Credits
©1997-2012, Active Network, Inc. All Rights Reserved.
Please click here for full terms of use and restrictions or read our Light Tower Privacy Statement.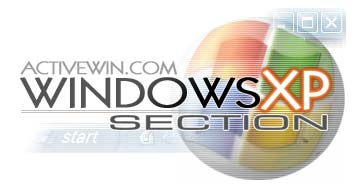 Windows XP Section - Home Features
Impressive Reliability
Built on new Windows engine - With Windows XP Home Edition, Microsoft has merged the best features of its consumer operating systems with the power, security, and reliability of the Windows 2000 engine to create a new friendlier, more dependable operating system.
Windows File Protection - Prevents you or your applications from accidentally changing the core operating system files. This helps protect your system proactively and automatically.
Protected Kernel Mode Architecture - Your applications do not have access to the software code kernel upon which your operating system is based. This greatly improves the reliability of your system.
Process Separation - Errant applications will not cause your computer to crash. Each application is in a completely separate, protected memory space.
Side-by-Side DLLs - These provide you with a mechanism for multiple versions of individual Windows components to run "side by side." Now you won't have to worry that your applications will conflict with each other and cause application instability.
Superb Performance
System

Monitor -

Analyzes hundreds of different system metrics, including memory, disk and network throughput for you.
Task Manager - Provides you with useful computer performance and allows you to terminate inactive programs. You can also opt for a reporting mechanism that best suits your specific requirements.
Enhanced battery life - Enables you to improve the battery life of your mobile computer by conserving display power in two ways

:


Lid Power. When the lid of a mobile computer is closed, the display is powered off.
LCD Dimming. When a mobile computer is running on battery power, the display is dimmed. Upon reconnection to AC power, the original brightness is restored.
Internet Connection Firewall - The Internet Connection Firewall helps guard your computer from intrusion when you are connected to the Internet. Now you can rest assured that Windows XP Home Edition is working to protect you from unwanted attacks over the Internet.
Credential Manager - Credential Manager is a secured store for password information. This feature allows you to input user name and passwords for various network resources and applications (such as e-mail) once, and then have the system automatically supply that information for subsequent visits to those resources without your intervention.
Easy to Use
Easy Setup Wizard - An easy to understand tutorial walks you through the installation process for the operating system, prompting you when necessary to enter information that will customize your PC.
Dynamic Update - Provides you with different application and device compatibility updates, some driver updates, and emergency fixes for setup or security issues at operating system Setup to help you keep your operating system current and functioning smoothly.
Personalized Welcome Screen - The welcome screen can be personalized to allow you to share the same computer with your friends and family. Each individual can create his or her own unique account. These accounts are easily created during Setup or from the Control Panel. By default the accounts are not password protected but you have the option to set a password on your specific account if you desire.
Fast User Switching - This allows you and your family or friends the ability to share a single computer without having to close each other's applications each time you need to access your own account.
Start menu - Organizes your programs. It is the primary way to access files, folders, and programs on your computer. Windows XP Home Edition offers an enhanced Start menu. Access to important and frequently used tasks and applications is made easier with a Frequently Used Programs list and prominent positioning of your most critical folders.
Task-focused design - Allows you to view your Windows options as associated with your current task. For example, if you are creating a Microsoft Word document, a dynamic menu appears that lists the appropriate tasks such as cut, paste, and copy for the Word document.\
Taskbar Grouping - The different files that you have open group according to the type of application they are—keeping your taskbar clean and organized.
Desktop Clean Up Wizard - The Desktop Clean

Up

Wizard periodically checks your desktop and gives you the opportunity to move your unused shortcuts.
Search Companion - A search companion identifies what kind of help you need and retrieves search information relevant to the task at hand.
File management - You can quickly find what you need by grouping files and folders and using enhanced thumbnail views and organization that makes sense to you. You can view files in alphabetical groups, by file type, size, or date modified.
Indexed File System - Provides you with the capability of indexing the contents of the file system; this allows you to locate files easily and quickly based on a file name or search string.
Files and Settings Transfer Wizard - Enables the convenient transfer of files, documents, and settings from one computer to another. The wizard walks you through migrating files, documents, or settings from an old computer to a new one.
System Restore - The System Restore feature of Windows XP Home Edition enables you to restore a PC, in the event of a problem, to a previous state without losing personal data files. System Restore actively monitors system file changes to record or store previous versions before the changes occurred. With System Restore, you never have to think about taking system snapshots as it automatically creates easily identifiable restore points, which allow you to restore the system to a previous point in time.
Compatibility Mode - You can enable an application to run within a compatibility mode that helps mimic older versions of Windows using the built-in compatibility technology.
DualView -

DualView

allows two monitors to host the Windows desktop while being driven off of a single display adapter. In the case of laptop computers this could be the internal LCD display as well as an external monitor. For desktops there are a variety of high-end display adapters that will support this functionality.
ClearType - Supports Microsoft

ClearType

®, a text display technology that gives you enhanced screen resolution, making it easier for you to read text on your computer screen.
Uninstall - Uninstall provides you with the ability to restore an upgrade to the previous Windows operating system you were using. This feature only applies if you are upgrading your computer from Windows 98 and Windows Millennium Edition (Windows Me). It provides you with the ability to uninstall at any point during Setup.
Quick and Easy Ways to Get Help and Support
Help and Support Center - Your "one-stop" shop for any assistance with your Windows experience. Help has been enhanced for the Windows XP Home Edition. Help now features the ability to search across multiple information sources such as your OEM home page, Microsoft Knowledge Base, etc. In addition, you can now print a chapter from the online documentation. Windows XP Home Edition has also integrated the concept of "Favorites" into the Help subsystem, so you can easily find important passages.
Remote Assistance - Provides you with the ability to invite a trusted friend or support professional also running Windows XP to be your remote assistant. Through an Internet connection, your assistant can chat with you, observe your working screen, and, with your permission, remotely control your computer.
Extensible Search - Lets you search across multiple remote and online providers to get the most information for the topic you're investigating.
Remotely Access Help - Provides a mechanism to easily view server Help content from a desktop computer.
Windows Update - Windows Update provides new device drivers in addition to application compatibility fixes so you'll have more support than ever before for your devices and applications. Updates downloaded from Windows Update can also be applied to all users on a computer at one time. Windows Update is now integrated with the Help and Support Center in Windows XP Home Edition. The Device Manager will also search Windows Update for new drivers when you insert a new device.
Device Driver Rollback - Provides the capability of replacing an unstable device driver (does not include printer drivers) with a previously installed version that you knew was working. This helps you focus on a particular device that is causing you problems rather than dealing with your entire system.
Microsoft Incident Submission - You can automatically submit a report over the Internet on an issue you are encountering so that Microsoft can work on developing a software fix for it. When it's ready, a Microsoft support engineer will contact you.
Staying in Touch and Keeping Connected
Windows Messenger - The easy way to communicate with your friends, family, and colleagues in real time. Can keep you updated with your buddies' online status. Choose text, voice, and video and experience high quality online voice and video quality. Collaborate with your buddies, transfer files, and share applications and whiteboard drawings.
Home Networking - Allows you to

:


Set up a home network, including physical connections such as for printers or faxes, installing protocols and bridging.
Share an Internet connection with all computers on a network.
Share resources on a computer.
Home networking is enhanced with the Internet Connection Firewall to help protect your home network from unauthorized access while you're connected to the Internet.
Network Bridge - Simplifies the configuration and setup of home networks that use mixed connections by linking the different types of networks together.
Internet Connection Sharing - Allows multiple computers in your home to access the Internet at the same time using the same broadband or dial-up connection. Windows XP Home Edition is now available with the option to remotely disconnect your dial-up connection to use your telephone line and easily resume the connection again.
Internet Explorer - Microsoft Internet Explorer 6 is the next major update to the award-winning Internet Explorer technologies and provides the most private, reliable, and flexible Internet browsing experience. Internet Explorer 6 includes many new and enhanced features that can simplify the daily tasks that you perform while helping you to maintain the privacy of your personal information on the Web.
Internet-enabled games - sing the Internet, you can be matched with players from around the world on games like Internet Backgammon, Internet Checkers, Internet Hearts, Internet

Reversi

, and Internet Spades, or you can invite your friends to play against you in other Internet-based games.
Experience Digital Music
Windows Media Player for Windows

XP -

Windows MediaTM Player for Windows XP brings together all of your most common digital media activities in a single, easy-to-access place. Windows Media Player for Windows XP provides you with new features such as: DVD playback, native CD burning, and the ability to export video to portable devices. Also included are new and improved video controls, offline metadata support (for enhanced DVD viewing), and a more streamlined and flexible user interface.
My Music - Enables you to quickly view a list of music files in a folder and perform basic management tasks such as retrieving, adding, sorting, and deleting music files. My Music is now task-based to help you work more efficiently.
Auto-Recognition - If you insert a CD, ZIP or JAZ disk, or compact flash card, Windows will automatically recognize it and launch the corresponding application. For example, your CDs will begin playing on Windows Media Player for Windows XP.
CD burning - Saving critical information to a CD is as easy as saving to a floppy disk or hard disk. By selecting a folder of software, photos, or even music and dragging it to the CD-R device icon, you can create your own CDs.
Portable music devices - Windows Media Player for Windows XP provides you with the ability to connect to your music and devices in a way that best suits your needs.
Enjoy the World of Digital Photography
My Pictures - Enables you to quickly view a list of photos in a folder and perform basic management tasks like adding, sorting, and deleting picture files.
You have the ability to:
Order prints directly from the Internet
Link to Scanner and Camera Wizard for fast access
Look at images sequentially in a large, easy-to-view size
Publish pictures to the Internet
Compress pictures for easier e-mail distribution
Optimize printing your pictures to make the best use of high-quality photo paper
Scanner and Camera Wizard - Provides you with the ability to:
Scan a single image from a flatbed scanner
Scan images from a scanner based on a scanner event
Scan a collection of images
Scan multiple-page documents or images from a scanner into a single image file
Scan multiple-page documents or images from a scanner into separate image files
Web Publishing Wizard - The Web Publishing Wizard walks you through publishing your pictures to the Web quickly and easily so you can share them with others.
Order photo prints from the Internet - With My Pictures, you can order your digital pictures directly over the Internet and have them delivered right to your door.
Have Fun with Your Home Videos
Windows Movie Maker - Provides the ability to easily capture, edit, organize, and share home movies. Just plug your analog or digital camera into your PC to get started. Add music, narration, and title cards. Once you're done, e-mail or post your video to a Web site to share with friends and family.


Return To The Windows XP Section
ActiveWin.com Featured Partners:
642-425 exams ensure the great output of IT specialists by utilizing the advanced windows server 2003, manipulating in the medium kind of computing environment effectively. 70-229 exams offer the great opportunities of operating Cisco wireless networking systems in the competitive atmosphere of commercial as well as personal computation. PMI-001 exams are outstandingly planned for the constructive as well as competitive measures of IT industry to ensure the desirable productivity and functionality of IT specialists. 70-298 exams are designed for the development of professional characteristics of IT engineers. 70-271 exams of Microsoft certification are organized for the great opportunities of job-oriented career of IT technicians.