DirectX
ActiveMac
Downloads
Forums
Interviews
News
MS Games & Hardware
Reviews
Support Center
Windows 2000
Windows Me
Windows Server 2003
Windows Vista
Windows XP



News Centers
Windows/Microsoft
DVD
Apple/Mac
Xbox
News Search



ActiveXBox
Xbox News
Box Shots
Inside The Xbox
Released Titles
Announced Titles
Screenshots/Videos
History Of The Xbox
Links
Forum
FAQ



Windows XP
Introduction
System Requirements
Home Features
Pro Features
Upgrade Checklists
History
FAQ
Links
TopTechTips



FAQ's
Windows Vista
Windows 98/98 SE
Windows 2000
Windows Me
Windows Server 2002
Windows "Whistler" XP
Windows CE
Internet Explorer 6
Internet Explorer 5
Xbox
Xbox 360
DirectX
DVD's



TopTechTips
Registry Tips
Windows 95/98
Windows 2000
Internet Explorer 5
Program Tips
Easter Eggs
Hardware
DVD



ActiveDVD
DVD News
DVD Forum
Glossary
Tips
Articles
Reviews
News Archive
Links
Drivers



Latest Reviews
Xbox/Games
Fallout 3

Applications
Windows Server 2008 R2
Windows 7

Hardware
iPod Touch 32GB



Latest Interviews
Steve Ballmer
Jim Allchin



Site News/Info
About This Site
Affiliates
Contact Us
Default Home Page
Link To Us
Links

News Archive
Site Search
Awards



Credits
©1997-2012, Active Network, Inc. All Rights Reserved.
Please click here for full terms of use and restrictions or read our Light Tower Privacy Statement.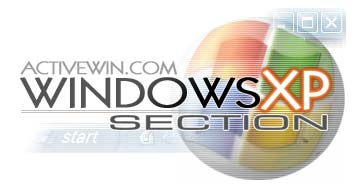 Windows XP Section - Launch Day
Performing artist Sting performs at a free concert in New York's Bryant Park as part of the Microsoft XP launch October 25, 2001. Windows XP went on sale worldwide October 25, 2001. REUTERS/Shannon Stapleton
Microsoft chairman Bill Gates speaks during the product launch of the new Windows XP operating system Thursday, Oct. 25, 2001, in New York. Gates touted the software as the harbinger of a new era in more Internet-centric computing. "Today it really is actually the end of the MS-DOS era," Gates said. (AP Photo/Richard Drew)
Microsoft Chairman and chief software architect Bill Gates is applauded by New York Mayor Rudolph Giuliani (R) at the Microsoft XP launch in New York October 25, 2001. Windows XP went on sale worldwide today. REUTERS/Shannon Stapleton
Bill Gates, (L) Chairman and Chief Software Architect of Microsoft plays a game of "Who Wants to be a Millionaire" with show host Regis Philbin during the launch of Microsoft's Windows XP operating system New York October 25, 2001. Windows XP went on sale worldwide October 25. REUTERS/Jeff Christensen
Ted Waitt, CEO of Gateway Computers and Bill Gates, Chairman and Chief Software Architect of Microsoft present a Gateway laptop computer with Windows XP to the Waters family at the Gateway Country Store in New York.
In the Netherlands, taxicabs painted in Windows XP sky-blue gave free rides to surprised passengers. Click on the photo to download a high resolution image
Microsoft Chairman and Chief Software Architect Bill Gates speaks on video screen as he launches Windows XP at a display in Sydney, October 25, 2001. Microsoft Corp launched it's most ambitious operating system yet, pitting those who hope the product will breathe life into the wheezing computer industry against critics who see it as an attempt to monopolize the Internet.
A visitor to a computer store in Sydney browses Windows XP Home version after the launch of the product, October 25, 2001. Microsoft Corp held simultaneous launches in Australia and New Zealand of it's most ambitious operating system yet, pitting those who hope the product will breathe life into the wheezing computer industry against critics who see it as an attempt to monopolize the Internet. REUTERS/Will Burgess
Steve Ballmer, CEO of Microsoft speaks at the UK launch of Windows XP, the latest version of the company's operating system at the Royal Festival Hall in London, October 25, 2001. The U.S. software giant Microsoft officially launched the latest version of its flagship product Windows, kicking off a 250 million U.S. dollar marketing campaign for what it dubbed as its hottest product to date. REUTERS/Dan Chung