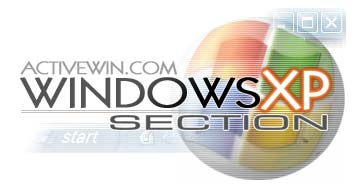 Windows XP Tips
Enabling and Disabling The Windows XP Firewall
Posted By: Byron Hinson
Windows XP contains its own firewall. A firewall is a security system that acts as a protective boundary between a network and the outside world. Internet Connection Firewall (ICF) is firewall software that is used to set restrictions on what information is communicated from your home or small office network to and from the Internet to your network.
If your network uses Internet Connection Sharing (ICS) to provide Internet access to multiple computers, ICF should be enabled on the shared Internet connection. However, ICS and ICF can be enabled separately. You should enable ICF on the Internet connection of any computer that is connected directly to the Internet. To check to see if ICF is enabled or to enable the firewall, see Enable or disable Internet Connection Firewall.
ICF also protects a single computer connected to the Internet. If you have a single computer connected to the Internet with a cable modem, a DSL modem, or a dial-up modem, ICF protects your Internet connection. You should not enable ICF on VPN connections because it will interfere with the operation of file sharing and other VPN functions.
1: Enable the ICF by right clicking on your Internet or Network connection and then going to the ADVANCED option and ticking the ICF enable box.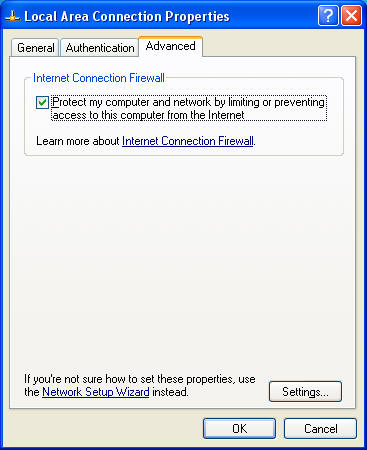 Return To The Windows XP Tips Section