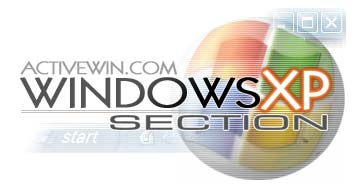 Windows XP Utilities

Here you will find some useful utilities for Windows XP. If you know of any utilities that might belong in this section please e-mail us with the details.

AceReader Pro
AceReader Pro is a productivity and self-improvement educational reading tool that can help anyone become a more proficient reader.

Ad-aware 5.71
Adware is known by many names--spyware, trackware, or even Big Brotherware. Ad-aware identifies and removes these surreptitiously installed applications.

Backup Plus
Backup Plus allows you to easily and quickly backup all of your important data. Features include the ability to include files, full folders, wildcards and exclusions in your backup set.

BlackHole Organizer
Tired of losing your important notes? Have a task to complete? Reminder programs too complicated? Get organized with BlackHole Organizer!

ClickBook
Custom print brochures, day planner pages, greeting cards, and more with ClickBook.

CursorXP 1.0
Check out this cursor program that allows you to use the new video features of Windows XP.

Edit Buddy 1.3
This Windows add-on, which converts regular edit fields into drop-down combo boxes, remembers the history of user input.

Emergency Recovery Utility NT 1.0
Backup the Windows NT/2000/XP registry to a folder of your choice with this utility.

Express Assist
For Outlook Express users, this backup and restore utility insulates you from hardware failure, viruses, and more. Works with all versions of Outlook Express!

FreeRAM XP Lite 1.03
Increase your system performance with this RAM cleanup utility.

HelioBar XP 1.5
Use the full amount of your desktop space with the help of this software.

jv16 PowerTools
jv16 PowerTools is basically the Tool to control your computer. Until now your computer might had been the one who is in charge, but with jv16 PowerTools you can take the control. The program contains all the tools needed for monitoring, cleaning and controlling the registry, the file system and your Local Area Network.

NovaBACKUP
NovaBACKUP Workstation Edition by NovaStor backs up and restores to any hard drive, tape drive, disk or removable drive.

PaperQuote
View beautiful new desktop wallpaper images and inspirational quotes every day of the year.

PicaView
PicaView is a Windows Explorer add-on with all the functionality of an image viewer and movie viewer from the right-click menu. You can even right-click audio files to hear them instantly.

Microsoft PowerToys
PowerToys are additional programs that developers work on after a product has been released to manufacturing. They add fun and functionality to the Windows experience.

SkinStudio 1.6
Create your own WindowBlinds skins to change the look and feel of your Windows desktop.

System Mechanic
With its full suite of 15 powerful tools, System Mechanic keeps your computer running faster, cleaner, and error-free, and even speeds up your Internet connection.

Techfacts XP 1.70
Get detailed statistics about your computer system.

WinZip 8.1
WinZip is a straightforward, fast, and easy-to-use zipping and unzipping utility that includes built-in support for popular Internet file formats such as TAR, ZIP, UUencode, XXencode, BinHex, MIME, and Unix-compressed files. Older ARC, ARJ, and LZH files are supported via external programs

Windows Media Bonus Pack for Windows XP 2001
Get this suite of utilities, power toys, visualizations, skins, effects, and more for Windows XP.

ZoneAlarm 2.6.362
A simple setup wizard helps you configure standard Web applications, such as your e-mail client and Web browser, to access the Web without the need to fiddle with port addresses or proxy settings.


Return To The Windows XP Section
ActiveWin.com Featured Partners:
70-214 exams are the optional choice for MCSE and MCSA for those IT specialists who want to improve their professional skills in IT field. 70-227 exams of Microsoft certification are specially designed for those individuals who would like to work in such environment of highly advanced computation system with great efficiency. 70-228 exams are very ideal for the performing the multiple functions of installation, configuration, implementation, operation of MS windows SQL server 2000 with great safety measures. 70-210 exams are arranged for the resourceful functionality of conduction, administration, supervision, troubleshooting of networking systems, hardware, and drivers efficiently. 70-447 exams are very imperative for database administrators who want to utilize all strategic tools and techniques to ensure the functionality and accessibility of the networking system.