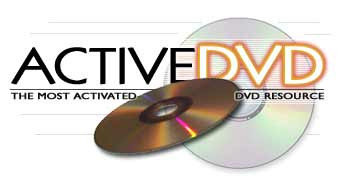 [ DVD-ROM Tips | DVD Articles | Drivers | News Archive | Contact | DVD Reviews | DVD Links | Forums ]
Device Driver, Files and Firmware Downloads
DVD-ROM
Our DVD Driver page has been taken off our server until we can get it updated.
Unfortunately the site that we used to supply you with these drivers has been removed and we will be working on getting those links updated as soon as possible.
In the interim time I might suggest DriverGuide.com or Help Drivers.com. These are both great sites to find all kinds of device drivers.
ActiveWin.com Featured Partners:
50-686 exams are very important for the successful career of IT professionals, giving comprehensive knowledge and skills to tackle the IT issues skillfully. 70-441 exams offer all techniques to undertake all strategic designation by operating MS SQL server with the application of preliminary knowledge as database administrator.70-441 offers a complete deployment of all schematic training for the modeling of data strategic tools and tactical solutions of all security measures by designing SQL server 2005 server. 642-481 exams offer an ample view of technological sustainability, designation, configuration, installation and continuance of Cisco systematic aids. 1Y0-256 exams encompass the range of presentation server, architectural designs with printable and publishable media, applicable ideas, installing and configuring tactics, accessibility of web loading with accurate content management. MB3-409 exams of Microsoft certification are the most competent of polishing the skills of IT professionals to deal with all essential IT strategic tools proficiently.
Copyright © 1997-2001 Active Network, Inc. All Rights Reserved. Terms of Use. Privacy Policy.
Forum Software Copyright © 2000-2001 William D. Sossamon. Layout by Byron Hinson. Content written by the Active Network team.