ActiveDVD
DVD News
DVD Forum
Glossary
Tips
Articles
Reviews
News Archive
Links
Easter Eggs
Drivers
Amazon.com 100 Hot DVDs



News Centers
Windows/Microsoft
DVD
Gaming
ActiveHardware
Xbox
News Search



ANet Chats!
The Lobby
Special Events Room
Developer's Lounge
XBox Chat



ActiveWin
Articles
AskAW
DirectX
ActiveDVD
ActiveGaming
Forums
Interviews
News
MS Games & Hardware
Reviews
Support Center
Windows 2000
Windows Me
Windows XP



Windows 2000
Available Systems
Benefits
Bugs & Fixes
FAQ
Drivers
History
Introduction
Links
Upgrade Issues
Utilities
Patches



FAQ's
Windows 98/98 SE
Windows 2000
Windows Me
Windows "Whistler" XP
Windows CE
Internet Explorer 6
Internet Explorer 5
Xbox
DirectX
DVD's



Tips & Tricks
Registry Tips
Windows 95/98
Windows 2000
Internet Explorer 4
Internet Explorer 5
Windows NT Tips
Program Tips
Easter Eggs
Hardware
DVD



ActiveXBox
Xbox News
Box Shots
Inside The Xbox
Released Titles
Announced Titles
Screenshots/Videos
History Of The Xbox
Press Releases
Links
Forum
FAQ



Latest Reviews
Games
Max Payne
Microsoft Train Simulator
Applications
Microsoft Windows XP Professional
Norton SystemWorks 2002
Hardware
Intel Personal Audio Player 3000
Microsoft Wireless IntelliMouse Explorer



Site News/Info
About This Site
Affiliates
ANet Forums
Contact Us
Default Home Page
Link To Us
Links

Member Pages
Site Search
Awards



Credits
©1997/2001, Active Network. All Rights Reserved.
Layout & Design by Designer Dream. Content written by light tower the Active Network team. Please click here for full terms of use and restrictions or read our Privacy Statement.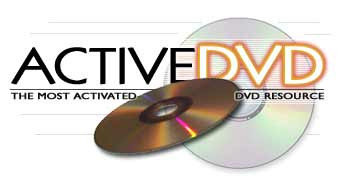 [ DVD-ROM Tips | DVD Articles | Drivers | News Archive | Contact | DVD Reviews | DVD Links | Forums ]
News Headlines For Friday 31st March 2000
This Week's Picks
This Week's Picks
Time: 04:41 EST/09:41 GMT News Source: ActiveDVD Posted By: Matthew Sabean

Do you have a favorite DVD Movie you would like to see posted here? Drop me an e-mail and we will get it posted.

The 13th Warrior

Antonio Banderas (The Mask Of Zorro) brings huge star power to an immensely thrilling action-adventure from the hit-making director of Die Hard and The Thomas Crown Affair! An exiled ambassador far from his homeland, Ahmed (Banderas) comes across a fierce band of warriors who are being attacked by ferocious creatures legendary for devouring all living things in their path!

And when an old fortune-teller warns the combatants that they are doomed to failure without a 13th warrior, Ahmed is given no choice but to join their battle and help conquer the mysterious enemy! Suspenseful and endlessly exciting, this exhilarating hit is sure to thrill anyone who enjoys action on an epic scale!

"The 13th Warrior" is rated "R" and has a running time of 103 minutes.

Bowfinger

How does Bobby Bowfinger (Steve Martin), Hollywood's least successful director, get Kit Ramsey (Eddie Murphy), Hollywood's biggest star, in his ultra low-budget film? Any way he can. With an ingenious scheme and the help of Kit's eager and nerdy brother Jiff, an ambitious and sexy wannabe (Heather Graham) and an over-the-hill diva (Christine Baranski).

Bowfinger sets out to trick Kit Ramsey into the performance of a lifetime. Enjoy the fun with Eddie Murphy and Steve Martin - together for the first time in the hit comedy Bowfinger.

"Bowfinger" is rated "PG-13" and has a running time of 97 minutes.

Crazy In Alabama

Antonio Banderas' directorial debut opens in the summer of 1965, and everyone in Alabama has gone completely crazy, especially 12-year-old Peejoe's glamorous Aunt Lucille (Melanie Griffith). Deciding not to let her abusive husband stand in the way of her dreams of television stardom, she gets rid of him in a most unusual way and leaves Peejoe (Lucas Black) with lots of questions and one explosive secret.

Accompanied only by her hatbox and its mysterious contents, Lucille tries to evade both the cops and her demons on her hilarious journey to Hollywood, while Peejoe is left behind with his uncle (David Morse) in Alabama. And as he tries to steer clear of the cunning sheriff (Meat Loaf), Peejoe learns which secrets to keep and which ones to tell in this poignant comedy about the price of freedom and why it's always worth it, whatever the cost.

"Crazy in Alabama" is rated "PG-13" and has a running time of 113 minutes.
---
News Headlines For Thursday 30th March 2000
DVD News Around The Net
---
News Headlines For Wednesday 29th March 2000
DVD News Around The Net
Released This Week: Leprechaun In The Hood
Time: 17:15 EDT/22:15 GMT News Source: ActiveDVD Posted By: Matthew Sabean

After a long and golden dormancy, the Leprechaun is brought back to life by three bungling rap artists looking to launch their music career.

When Butch, Postmaster P and Stray Bullet loot the local hip-hop mogul's studio to fund their demo album, the threesome unwittingly ends up with the secret of Mack Daddy's success: a magical flute. Their gigs instantly turn golden, but a blood-thirsty Leprechaun and an angry Mack Daddy are hot on their trail, leaving a wake of destruction tainted by politically incorrect limericks.

"Leprechaun in the Hood" is rated "R" and has a running time of 91 minutes.

Image Entertainment Expands International Distribution
Time: 17:35 EDT/22:35 GMT News Source: Press Release Posted By: Matthew Sabean

Image Entertainment, Inc., a leading licensee and distributor of DVD programming in North America, today announced the signing of agreements that will see the Company's exclusively held programs distributed in Japan by Nippon Columbia and throughout Australia and New Zealand by Warnervision.

The exclusive license agreements were made with Image's joint-venture partner Aviva International, LLC, international sales agent for the Company's products, and Nippon Columbia, for DVD and videocassette distribution to video and music retailers, Internet retailers, wholesalers, rack-jobbers, schools, libraries and institutions throughout Japan. Image's programming has been licensed to Warnervision for similar release throughout Australia and New Zealand.

The first titles to be released in Japan, Australia and New Zealand under these new licensing agreements will be Image's record-breaking DVD Eagles: Hell Freezes Over and Sheryl Crow: Rockin' the Globe Live, Peter Frampton: Live In Detroit, The Cranberries Live In Paris, The Twilight Zone series, the original Broadway cast performance of Victor / Victoria with Julie Andrews as well as a wide selection of additional programming to be announced and available to be released into the territories throughout the term of the deals.

DV Studio Chooses Sonic DVDit! for Apollo Expert DVDer
Time: 17:25 EDT/22:25 GMT News Source: Press Release Posted By: Matthew Sabean

Sonic Solutions announced today that DV Studio Technologies, LLC, will bundle DVDit!, the industry's easiest to use DVD publishing system, with its Apollo Expert DVDer(TM) MPEG-2 video encoding solution. With DVDit!, DV Studio customers can now author the high-quality MPEG-2 video they encode with DVDer and publish it directly to DVD-R for set-top DVD playback or to CD-R for playback on any DVD-equipped PC.

``We are extremely pleased to offer DVDit! with our Apollo Expert DVDer encoding solution,'' said Dr. Ash Pahwa, CEO of DV Studio Technologies, LLC. ``Sonic Solutions is the leader in DVD authoring systems and the power and ease-of-use of DVDit! is a perfect match for our MPEG-2 hardware.''

Apollo Expert DVDer from DV Studio Technologies is a real-time MPEG-2 hardware-based encoder and decoder for Windows NT. Among its features are real-time MPEG-2 variable bit-rate and constant bit-rate encoding, creation of both multiplexed and elementary MPEG-2 video and audio streams, output of both WAV and MPEG-1 Layer 2 audio files, support for NTSC and PAL video formats and video bit rates from 1 to 25 Megabits per second.
---
News Headlines For Tuesday 28th March 2000
DVD News Around The Net
---
News Headlines For Monday 27th March 2000
DVD News Around The Net
---
News Headlines For Sunday 26th March 2000
Halloween H20
ActiveDVD: Halloween: H2O: DVD - Review
Time: 13:17 EDT/18:17 GMT News Source: ActiveDVD Posted By: Matthew Sabean

We have posted our review of the Halloween H20 DVD. Here is a snippet from the review:

In this film sees a turning point of where Laurie finally confronts the terror that has been following her for the last 20 years and at one point Laurie becomes the hunter and Michael Myers becomes the hunted. This film is quite good offering a good dosage of horror to a film that started off good, kind of got worse in the middle and picked up at the end.
---
News Headlines For Friday 24th March 2000
This Week's Picks
---
News Headlines For Thursday 23rd March 2000
DVD News Around The Net
---
News Headlines For Wednesday 22nd March 2000
American Pie: Collector's Edition (Unrated Version): DVD - Review
---
News Headlines For Tuesday 21st March 2000
DVD News Around The Net
Warner Home Video Releases Spring Wave of DVD Titles
Time: 17:31 EST/22:31 GMT News Source: Press Release Posted By: Matthew Sabean

Warner Home Video today announced an all-star DVD release schedule for April featuring 1999's critically acclaimed action-adventure ``Three Kings.''

Sigma Designs Launches Next-Generation Progressive DVD Player and Advanced Digital Set-Top Box Reference Designs with State-of-the-Art MPEG-2 Decoder in China
Time: 17:27 EST/22:27 GMT News Source: Press Release Posted By: Matthew Sabean

Sigma Designs®, Inc., a recognized leader in digital video solutions for personal computers, today announced that its REALmagic® EM8400 next-generation progressive DVD player and advanced digital set-top box reference designs will be launched in China at venues in Beijing, Shenzhen, and Shanghai.

Sigma will present its EM8400 chip at the International IC conference and exhibition in these three cities. The purpose of the presentation is to explain to China engineers Sigma's state-of-the-art architecture for progressive scan decoders and how this architecture can be designed into various consumer applications such as the next-generation Venus set-top box and other TV-PC convergence appliances for Internet access, web browsing, DVD playback, and video on demand.

Venus is the Chinese set-top box for consumer applications.

[Submit News] [Return To Headlines] [Translate]

Cygnet and Smart Storage Team Up to Support DVD
Time: 17:25 EST/22:25 GMT News Source: Press Release Posted By: Matthew Sabean

Cygnet Storage Solutions, Inc. and Smart Storage Inc, both privately held companies, announce the compatibility of Cygnet's InfiniDISC DVD/CD Jukebox product line with Smart Storage's SmartStor Archive v. 3.1 for Windows NT software.

SmartStor now manages InfiniDISC's disc handling, drive integration, and robotic control to erasable DVD-RAM media, while also utilizing a standards-based UDF file system that conforms to the recently released Windows 2000.

UDF file system and SmartStor allow a user to write, read and erase data on DVD-RAM similar to hard disk. Additionally, once the media is written, it can be removed and read on any computer system running Windows 2000.
---
News Headlines For Monday 20th March 2000
DVD News Around The Net
---
News Headlines For Friday 17th March 2000
This Week's Picks - Sony
This Week's Picks
Time: 04:41 EST/09:41 GMT News Source: ActiveDVD Posted By: Matthew Sabean

The Bone Collector

He takes his victims' lives and leaves behind mysterious pieces of a bizarre puzzle. And the only person who may be able to make sense of the serial killer's deranged plan is Lincoln Rhyme (Denzel Washington), a one-time top homicide investigator. But after a tragic accident changes his life forever, Rhyme can only watch as other cops bungle the case...until he teams up with a young rookie, Amelia Donaghy (Angelina Jolie), who bravely becomes his eyes and ears and searches out the clues that help them solve the case.

But as the killer senses the cops closing in, Rhyme realizes that he and his partner are on the trail of a vicious, sadistic murderer who will stop at nothing on his deadly mission. And at any moment, Rhyme and Amelia could become his next targets - and their first case could become their last.

"The Bone Collector" is rated "R" and has a running time of 118 minutes.

Outside Providence

From the hit-making Farrelly Brothers - the guys who brought you There's Something About Mary - Ouside Providence stars Alec Baldwin (The Edge, Mercury Rising) in an outrageously funny story about a kid who's grown up with nothing but a broken home, a three-legged dog and a full-blown attraction to trouble!

Everything changes for Timothy Dunphy (Shawn Hatosy - Anywhere But Here, The Faculty), however, when he crashes into a parked police car...prompting his loudmouthed old man (Baldwin) to ship him from their blue-collar town to a snobbish prep school! But even though he's out of place, outclassed and seriously outnumbered, nothing could have prepared Tim's new classmates for him!

Also featuring Amy Smart (Varsity Blues), George Wendt (TV's Cheers) and a great soundtrack of '70s hits, this acclaimed hit brings you more of the sidesplitting laughs you expect from a Farrelly Brothers comedy!

"Outside Providence" is rated "R" and has a running time of 96 minutes.

The Best Man

Harper Stewart (Taye Diggs) is a commitment-shy writer and the best man at the wedding of Lance (Morris Chestnut) and Mia (Monica Calhoun). Unfortunately for Harper, the timing couldn't be worse. His new book is coming out and it chronicles his college life with his friends in a less-than-perfect light.

The wedding party reunites college buddies Quentin (Terrence Howard), Mirch (Harold Perrineau) and love interest Jordan (Nia Long). As the celebration weekend nears, scandalous secrets begin to reveal themselves...for better or for worse.

"The Best Man" is rated "R" and has a running time of 121 minutes.

[Submit News] [Return To Headlines] [Translate]


Time: 04:37 EDT/09:37 GMT News Source: Yahoo! Posted By: Matthew Sabean

Japanese electronics giant Sony Corp faced fresh embarrassment on Friday when its new, hugely hyped PlayStation2 (PS2) game console revealed another flaw, sending its share price sliding.

Sony's game making unit Sony Computer Entertainment (SCE) said it had found users of PS2, launched two weeks ago in Japan amid huge publicity and frenzied demand, could manipulate it to watch digital video disk (DVD) software sold overseas.

That is in breach of an agreement among DVD player makers worldwide that stipulates machines can only play domestically sold disks equipped with disenabling codes.
---
News Headlines For Thursday 16th March 2000
Mystery Men - Sleepy Hollow - Man On The Moon

Time: 17:53 EDT/22:53 GMT News Source: Yahoo! Posted By: Matthew Sabean

The $87 Million Hit Blasts Into Stores March 21 on Video and DVD.

Warner Home Video (WHV) will bring the hit movie from today's hottest franchise to stores on March 21. "Pokemon: The First Movie" will be available on both VHS and DVD. As part of the video release, WHV has inserted five special "Golden Tickets" into five randomly selected "Pokemon: The First Movie" VHS packages. Whoever finds a Pokemon Golden Ticket will be eligible to claim the following once-in-a-lifetime Pokemon prize package(a):

A trip for two (child plus parent or guardian) to Japan.
A meeting with Mr. Ishihara, president of Creatures and the creator of the Pokemon card game, who will sign the winners' cards and play the game with each winner.
A $1,000 shopping spree at the Pokemon Center in Japan.
A first-edition starter set of Team Rocket game cards.

[Submit News] [Return To Headlines] [Translate]

ActiveDVD: Mystery Men: DVD - Review
Time: 16:03 EST/21:03 GMT News Source: ActiveDVD Posted By: Byron Hinson

I have posted my review of the recently released Universal DVD - Mystery Men. Here is a snippet from the review:

Despite the great casting, good characters and some fine directing from first-time director Kinka Usher, I just didn't find Mystery Men at all funny, not even once which I found very surprising when you consider the comedians who are involved in the movie.

[Submit News] [Return To Headlines] [Translate]

Sleepy Hollow Announced
Time: 16:03 EST/21:03 GMT News Source: DVD Reviewer Posted By: Byron Hinson

Paramount Home Video have officially announced Sleepy Hollow for release on 23rd May. Tim Burton's version of Washington Irving's classic has already been nominated for three Academy Awards for Art Direction, Cinematography and Costume Design. With a cast including Johnny Depp, Christina Ricci, Michael Gambon, Miranda Richardson and Casper Van Dien, this is a tale of a detective seeking to resolve a series of mysterious beheadings in upstate New York.

Presented with an Anamorphic transfer, 5.1 Dolby Digital and Dolby Surround soundtracks, extras include a directors commentary track, cast and crew interviews, behind-the-scenes featurette including never-before-seen scenes, photo gallery, cast biographies and two trailers. Retail price for this one when it arrives will be $29.99.

[Submit News] [Return To Headlines] [Translate]

Man On The Moon - May 30th
Time: 16:03 EST/21:03 GMT News Source: E-Mail Posted By: Byron Hinson

Man On The Moon is to be released May 30th - starring Jim Carrey as Andy Kaufman. This biography of the comedians life is presented with an Anamorphic transfer plus 5.1 Dolby Digital and DTS soundtracks. Extras include two making-of featurettes, two music videos from REM, deleted scene, production notes, bios, trailers and DVD-ROM supplements. Retail price for this disc will be $24.95.
---
News Headlines For Wednesday 15th March 2000
DVD News Around The Net
---
News Headlines For Tuesday 14th March 2000
DVD News Around The Net

Time: 18:18 EDT/23:18 GMT News Source: Excite News Posted By: Matthew Sabean

Daikin U.S. Comtec Laboratories announced today that its tests have confirmed the compatibility of Daikin's Scenarist(R) NT 2.0 advanced DVD authoring software with Panasonic(R)'s 5.2GB DVD-RAM drive. Enhanced with new productivity features, Daikin's professional premastering and authoring software simplifies the most difficult aspects of creating a DVD title so production time--and the associated costs--are substantially reduced. With drag and drop output to the Panasonic DVD-RAM drive, businesses and professional videographers can also realize significant savings in storage costs. By utilizing the same DVD-RAM drive for premastering, video storage, backup, database storage and for reading CDs at 20x speeds, Scenarist NT users can achieve even greater savings.

DVD-RAM technology offers DVD software developers, DVD publishers, post-production and creative content providers with compelling reasons for adding a DVD-RAM drive to their DVD authoring tools. The discs provide a removable storage capacity of up to 5.2GB (double-sided) and more than 100,000 write/rewrite cycles for about .008(cent)/MB. Applications that can benefit from combining Daikin's Scenarist NT with a Panasonic DVD-RAM drive range from entertainment, training, and educational videos to corporate product demonstrations.

"The versatility and capacity of the DVD format has raised the expectations for video content and interactivity," said Dr. Panos Nasiopoulos, Daikin U.S. Director of Marketing Communi-cations. "At the same time, increased competition and tight budgets are dictating the need for faster delivery of DVD titles at a lower cost. Scenarist NT helps DVD authors meet all of these expectations with tools that simplify production and support for DVD-RAM technology."

'Three to Tango' Debuts on DVD and VHS Rental April 11
Time: 04:00 EST/09:00 GMT News Source: Press Release Posted By: Matthew Sabean

Three of Hollywood's hottest young stars -- Matthew Perry (``The Whole Nine Yards,'' ``Friends''); Neve Campbell (``Drowning Mona,'' ``Scream 3,'') and Dylan McDermott (``The Practice,'' ``In the Line of Fire'') -- team up in the romantic comedy ``Three to Tango.''

The ``Three to Tango'' DVD version contains these extra features: dual format (pan and scan, widescreen), theatrical trailer, subtitles and Dolby Digital 5.1. ``Three To Tango'' will also be available on VHS with Spanish subtitles.

``A charming romantic comedy in the 'Tootsie' vein,'' according to the San Francisco Chronicle's Mick LaSalle, ``Three to Tango'' is about Oscar Novak (Perry), a boyishly handsome young architect on the rise who sooner or later will come out of the closet and declare before friends, parents, the cosmos and the 11-o'clock news that he is, well, straight. But will he do it? After all, the woman of his dreams feels comfortable around him ... because she thinks he's gay.

``Three to Tango'' is directed by Damon Santostefano, produced by Bobby Newmyer, Jeffrey Silver and Bettina Sofia Viviano and written by Rodney Vaccaro and Aline Brosh McKenna from a story by Vaccaro. Lawrence B. Abramson and Bruce Berman serve as executive producers; John M. Eckert and Keri Selig are co-producers.
---
News Headlines For Monday 13th March 2000
---
News Headlines For Saturday 11th March 2000
---
News Headlines For Friday 10th March 2000
Week Picks
This Weeks Picks
Time: 04:41 EST/09:41 GMT News Source: ActiveDVD Posted By: Matthew Sabean

Eyes Wide Shut

Stanley Kubrick's daring last film is many things. It is a compelling psychosexual journey. A haunting dreamscape. A riveting tale of suspense. A major milestone in the careers of stars Tom Cruise and Nicole Kidman. And "a worthy final chapter to a great director's career" (Roger Ebert, Chicago Sun-Times).

Cruise plays Dr. William Harford, who plunges into an erotic foray that threatens his marriage – and may even ensnare him in a lurid murder mystery – after his wife's (Kidman) admission of sexual longings. As the story sweeps from doubt and fear to self-discovery and reconciliation, Kubrick orchestrates it with masterful flourishes. Graceful tracking shots, controlled pacing, rich colors, startling images: bravura traits that make Kubrick a filmmaker for the ages are here to keep everyone's eyes wide open.

"Eyes Wide Shut" is rated "R" and has a running time of 159 minutes.

Double Jeopardy

The chase is on! Ashley Judd shines in this unstoppable, untoppable box-office smash that co-stars Tommy Lee Jones in his "best performance since The Fugitive."

Judd plays Libby Parsons, who discovers that the husband she's convicted of murdering staged his own death and framed her for the crime. Released on parole, she skips town to find him – and that puts parole officer Travis Lehman (Jones) on her trail. Packed with more crowd-pleasing excitement than several movies put together, Double Jeopardy delivers "lots of action and spine-tingling suspense from start to finish."

"Double Jeopardy" is rated "R" and has a running time of 105 minutes.

Key Largo

A hurricane swells outside, but it's nothing compared to the storm within the hotel at Key Largo. There, sadistic mobster Johnny Rocco (Edward G. Robinson) holes up and holds at gunpoint hotel owner Nora Temple (Lionel Barrymore) and ex-GI Frank McCloud (Humphrey Bogart).

McCloud's the one man capable of standing up against the belligerent Rocco. But the postwar world's realities may have taken all the fight out of him. John Huston co-wrote and compellingly directs this film of Maxwell Anderson's 1939 play with a searing Academy Award–winning performance by Claire Trevor as Rocco's gold-hearted, boozy moll. In Huston's hands, it becomes a powerful, sweltering classic.

"Key Largo" has a running time of 101 minutes.
---
News Headlines For Thursday 9th March 2000
Three Kings
---
News Headlines For Wednesday 8th March 2000
Oscar Ballots
TEAC Maintains Market Lead With Shipment of Industry's Lightest External CD-ROM Drive
Time: 17:44 EST/22:44 GMT News Source: Press Release Posted By: Matthew Sabean

TEAC, a world leader in the manufacture of CD-ROM, DVD-ROM and CD-R/RW storage technology, today begins shipping the industry's lightest external CD-ROM drive, the 24X PortaCD, for laptop and subnotebook computers. Designed to fit easily into a laptop PC carrying case, the new drive compliments the mobile convenience of the thinnest laptop or subnotebook computer with a sleek, metallic clamshell design that is not much larger than a CD jewel case. The compact 24X PortaCD can be found at participating retailers throughout the country and is available to resellers and VARs through the Company's network of authorized distributors.

Weighing less than nine ounces and just 1/2`` thick, the top-loading TEAC 24X PortaCD performs at a maximum data transfer rate of 24X or 3.6MB/sec with a 130ms random access time. The high-speed data transfer rate allows smooth video playback without noticeable delay and the drive's low average access time provides quick database searches and access to reference materials. The external drive easily connects to a laptop or subnotebook PC using its accompanying PCMCIA Type II connector. It is powered directly through the PCMCIA connection so there is no need for an AC adapter or power cable. The drive is plug and play compatible with Windows 95/98 and Windows NT. It has front controls and a headphone jack to make it convenient to listen to and playback audio CDs.

``Even at a time when CD-ROM drives are relied on for so many standard applications on all PC Systems, there is a new wave of slim subnotebook computers that have opted out of built-in CD-ROM drives in order to stay ultra slim,'' stated Les Luzar, division manager, TEAC's Data Storage Products Division. ``TEAC has designed the sleek, lightweight 24X PortaCD to fit the demand of the traveler who can not be weighed down by bulky notebook peripherals and wants the advantages of a high-performance CD-ROM drive with their portable computer.''

The 24X PortaCD (model #CD-224PE) is shipping at an MSRP of $199.00.

Four thousand duplicate Oscar ballots mailed
Time: 04:53 EST/09:53 GMT News Source: Press Release Posted By: Matthew Sabean

The organizers of the Oscars took no chances Tuesday and mailed out 4,000 duplicate ballots after a first batch of ballots disappeared before getting to members of the Academy of Motion Picture Arts and Sciences.

The original ballot papers, representing about four-fifths of the total of those deciding the film industry's most prestigious awards, went missing after being handed over to the Post Office a week ago.

Academy spokesman John Pavlik said the Academy first realized something was amiss on Sunday night when the Scientific and Technical Awards were handed out. Members attending that ceremony asked why they had not yet received their ballots. Then the Academy started receiving calls from other members on Monday asking what had happened to the voting forms.


Time: 04:50 EST/09:50 GMT News Source: DVD Shrine Posted By: Matthew Sabean

Capitol Records will release new, expanded special DVD and VHS editions of ``Endless Harmony: The Beach Boys Story,'' the highly rated, critically acclaimed documentary, produced by Stephanie Bennett of Delilah Films and directed by Alan Boyd, which made its U.S. television debut on VH1 in 1998.

A soundtrack CD of ``Endless Harmony,'' originally released to coincide with the VH1 airing, is also available. The DVD will feature five bonus video clips, including recently rediscovered and previously unreleased footage from the vaults, as well as new 5.1 Surround Sound mixes of seven of their classic songs.

The VHS release will also contain rare archival footage which has never aired before. In this two-hour documentary on their musical life, The Beach Boys tell the story of their remarkable career, a career that has spanned eight presidents and survived through tremendous personal and professional obstacles.
---
News Headlines For Tuesday 7th March 2000
Yamaha-RX-V1 - Sony Playstation2
---
News Headlines For Monday 6th March 2000
Yamaha-RX-V1 - Sony Playstation2

Time: 14:05 EST/19:05 GMT News Source: DVDinsider Posted By: Matthew Sabean

Yamaha Electronics Corporation introduces the RX-V1, the first-ever DTS-Extended Surround home theater receiver. The RX-V1, the first to offer Dolby Digital DTS Surround 6.1 Matrix and DTS-ES, made its worldwide debut in Los Angeles with an exclusive audio and video demonstration at Ken Crane's Home Entertainment Center.

The new receiver is an expression of Yamaha's Digital ToP-ART Design – an engineering, performance and quality standard for the new era of digital electronics. The RX-V1 incorporates a pair of newly designed LSIs which deliver High Density Cinema DSP. Other new digital features include the use of Burr-Brown PCM 1704 -- 96 kHz, 24-bit -- DACs for all 10 channels and a wide-range, precise digitally controlled analog volume control.

The RX-V1 is an 8-channel receiver which maintains Yamaha's flagship tradition of adding two front-effects speakers to the conventional surround array. The new receiver delivers 110 watts to the six full-range channels required by the latest DTS and Dolby surround formats, and 35 watts each to the two front effects channels. Total power for the 8-channel amplifier is more than 700 watts RMS. For future external decoders, the RX-V1 is also equipped with 6-channel analog inputs.


Time: 13:56 EST/18:56 GMT News Source: Yahoo! Posted By: Matthew Sabean

Sony Corp said on Monday it had sold 980,000 of its PlayStation2 video game consoles since the Saturday launch, nearly matching its sales target of one million for the first two days.

That is more than 10 times the sales scored by the original PlayStation console in the same period when it was launched five years ago, the company said in statement. The figures, however, included consoles sold over the Internet which had not yet been delivered to customers.

Sony's shipments seemed to have fallen short of demand and it admitted that production was 10 days behind schedule due to a shortage of memory cards, which are used to store games.


Time: 13:54 EST/18:54 GMT News Source: Yahoo! Posted By: Matthew Sabean

Procom Technology Inc. (Nasdaq:PRCM - news) today announced the latest software upgrade for its industry-leading DataFORCE(TM) CD/DVD-ROM network attached storage (NAS) servers.

The servers have enhanced DVD-ROM capability as well as protocol support for Macintosh(a) and Windows(a) 95 and 98/NT networks, opening up the benefits of Procom's CD-ROM networking technology to a broad new set of users.

The new Version 2.4 of Procom's Managed Enterprise Software Architecture (MESA(TM)) is being deployed across the complete DataFORCE product line, encompassing workgroup, mid-range and enterprise-class models, allowing MIS administrators to manage all DataFORCE NAS servers from a single, consistent interface.
---
News Headlines For Friday 3rd March 2000
The Insider - Streaming DVD
---
News Headlines For Thursday 2nd March 2000
---
News Headlines For Wednesday 1st March 2000
Sony

Time: 05:05 EST/10:05 GMT News Source: Yahoo! Posted By: Matthew Sabean

If Richard Rush's ``The Stunt Man'' veered left when other more conventional action-comedies of the early '80s veered right, so too does Rush's loopy, feisty and overlong work about his signature film, ``The Sinister Saga of Making 'The Stunt Man','' in relation to more generic making-of documentaries.

Commissioned by Fox Video as part of a planned ``Stunt Man'' DVD package intended for release this year, this behind-the-scenes look at the business of Hollywood filmmaking appears threatened, according to Rush, with an uncertain future. Fox Video would be savvy to release the entire package without delay; feature and documentary fit hand-in-glove, and DVD audiences as well as the fervent ``Stunt Man'' cult crowd are primed for its release.

Reported Fox concerns about the picture's length are, on one hand, well-founded. Just as the feature is hobbled by scenes that far outstay their welcome, so ``Saga'' becomes nearly lost in its own story, with Rush coming dangerously close to sounding like a bitter guy at the bar recounting his tale o' woe. This ignores, however, the beauty of the DVD format, which liberates the viewer to put the loquacious Rush on pause or eject for revisiting another day -- something many non-hardcore viewers are likely to do.


Time: 05:04 EST/10:04 GMT News Source: News.com Posted By: Matthew Sabean

Consumer electronics giant Sony has recalled 415,000 battery packs used in DVD players, camcorders, digital cameras and other devices.

The recall follows the discovery of three defective battery packs in Japan and Germany. A malfunctioning welding machine cracked some battery cells during manufacturing, causing them to overheat or smoke when recharged, according to the company.

Sony is recalling about 415,000 InfoLithium battery packs distributed worldwide--160,000 in the United States--manufactured between March and June 1999.

Village links up with Warner Home Video
Time: 05:00 EST/10:00 GMT News Source: Press Release Posted By: Matthew Sabean

Ausralian entertainment group Village Roadshow Ltd said on Wednesday it had formed an alliance with Time Warner Inc's Warner Home Video to create a new video sales company.

The new venture, to be known as Warner Roadshow Home Entertainment, would focus on growing the sell-through DVD and video operations, although both companies would continue to market products individually.
---
Copyright © 1997-2001 Active Network, Inc. All Rights Reserved. Terms of Use. Privacy Policy.
Forum Software Copyright © 2000-2001 William D. Sossamon. Layout by Byron Hinson. Content written by the Active Network team.