DirectX
ActiveMac
Downloads
Forums
Interviews
News
MS Games & Hardware
Reviews
Support Center
Windows 2000
Windows Me
Windows Server 2003
Windows Vista
Windows XP



News Centers
Windows/Microsoft
DVD
Apple/Mac
Xbox
News Search



ActiveXBox
Xbox News
Box Shots
Inside The Xbox
Released Titles
Announced Titles
Screenshots/Videos
History Of The Xbox
Links
Forum
FAQ



Windows XP
Introduction
System Requirements
Home Features
Pro Features
Upgrade Checklists
History
FAQ
Links
TopTechTips



FAQ's
Windows Vista
Windows 98/98 SE
Windows 2000
Windows Me
Windows Server 2002
Windows "Whistler" XP
Windows CE
Internet Explorer 6
Internet Explorer 5
Xbox
Xbox 360
DirectX
DVD's



TopTechTips
Registry Tips
Windows 95/98
Windows 2000
Internet Explorer 5
Program Tips
Easter Eggs
Hardware
DVD



ActiveDVD
DVD News
DVD Forum
Glossary
Tips
Articles
Reviews
News Archive
Links
Drivers



Latest Reviews
Xbox/Games
Fallout 3

Applications
Windows Server 2008 R2
Windows 7

Hardware
iPod Touch 32GB



Latest Interviews
Steve Ballmer
Jim Allchin



Site News/Info
About This Site
Affiliates
Contact Us
Default Home Page
Link To Us
Links

News Archive
Site Search
Awards



Credits
©1997-2012, Active Network, Inc. All Rights Reserved.
Please click here for full terms of use and restrictions or read our Light Tower Privacy Statement.


---
Failed to execute CGI : Win32 Error Code = 2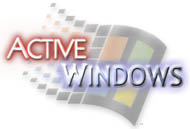 [ Search | Mail Us News | News Archive | Contact | Logo Merchandise | Poll Archive| Community ]
News Date: Monday 20th September 1999
Today's Top Headlines: XML
WindowBlinds 1.0 Released to Registered Users
Time: 22:49 EDT/03:49 GMT Source: ActiveWindows Posted By: Dennis

WindowBlinds 1.0 has been released for Object Desktop Network users and Registered users. You can download it by going to the WB download page.

We will be posting our review in the next few days.

Time: 16:38 EDT/23:38 GMT Source: ActiveWindows Posted By: Alex H

The Mouse Pads have been so popular that we have had to order another batch so don't forget that the first ActiveWindows piece of merchandise is now available to order. The first product in our new range of logos is the ActiveWindows Mouse Pad.
Last Major Windows 2000 Beta Ships
Time: 16:37 EDT/23:37 GMT Source: PC World Posted By: Alex H

Microsoft last week shipped the last major beta-test of Windows 2000, the latest public version of the operating system that observers say seems just about ready to go.

Release Candidate 2 represents the last time Microsoft plans to make any major changes in Windows 2000. A third release candidate is possible, says Keith White, director of the company's business and enterprise division, but any fixes resulting from it will be minor.

In RC2, the company addressed about 10,000 bugs and work items such as unhelpful error messages that beta-testers identified in RC1, White says.

Major areas of focus in the more than 30 million lines of code were improving application compatibility, simplifying Internet connections and domain name server configuration, cleaning up the user interface by removing unnecessary items, and shipping more reliable and plentiful hardware drivers.

Testers say that Windows 2000 has basically taken shape since RC1.

Alan Williams, director of distributed systems at Pennsylvania State University in State College, Pennsylvania, says Windows 2000 Professional looks solid, but the Active Directory and DNS features have bugs. He says Microsoft is aware of the problems, which he declined to specify.

A Look at Works Suite 2000
Time: 16:35 EDT/23:35 GMT Source: PC World Posted By: Alex H

For years, serious computer users have looked down their noses at Works. Microsoft's application suite for home customers has lived in the shadow of Office, its bigger, more powerful, more businessy sibling. But even those know-it-alls might want to take a serious look at the latest Works suite.

No longer a pale shadow of Office, Works Suite 2000 is surprisingly powerful, yet easy to use, with a focus on making home tasks simpler. Its impressive collection of tools integrates nicely through a slick interface. And because it includes a copy of Microsoft Word 2000, Works Suite 2000 may even provide a viable alternative for business users who absolutely, positively don't need an industrial-strength spreadsheet or database program.

Run Applications Off the Web
Time: 16:33 EDT/23:33 GMT Source: PC World Posted By: Alex H

Some day, you'll run your word processor off a Web server. At least, that's what both Sun Microsystems and Microsoft say. And in late August, Sun put its money where its mouth is by announcing concrete plans to make Web-based applications available.

Long known as a server vendor, Sun ventured into the software market earlier this year by purchasing Star Division, which makes the StarOffice desktop suite. The company's August announcement detailed plans to offer this suite as a Web-based application. Not to be outdone, Microsoft promptly announced it will deliver Microsoft Office in a similar configuration.

So, does it make sense to replace your trusty PC applications with Web-based versions? Neither Microsoft nor Sun is yet delivering its suite this way. But thinter.net, an application service provider for small businesses, hosts StarOffice free for subscribers. I took a look to find out if it's practical to work the Web this way.

McAfee Protects the Paranoid
Time: 16:31 EDT/23:31 GMT Source: PC World Posted By: Alex H

Protecting the privacy of your e-mail messages and e-shopping may sound daunting, but starting this week you can get some assurance from security expert Network Associates. The company is selling McAfee PGP Personal Privacy 6.5.1 for $19.95.

PGP, which stands for Pretty Good Privacy, is an encryption tool that combines symmetric and public key encryption. It is free from the Massachusetts Institute of Technology Web site.

Personal Privacy 6.5.1 is McAfee's own version of PGP that adds some extra tools for encrypting just about anything.

With a base key level of encryption at 4906 bits, PGP goes far beyond the security levels in most encryption software, according to McAfee representatives.

"Basically anything less than 128-bit can be broken pretty easily," says Lisa Citron, product marketing manager for McAfee. "Until processor speeds get really fast, no one's going to crack that encryption without significant effort."

Browsers often come with low-level 40-bit encryption keys, which a hacker can break relatively easily, Citron says. The more bits in the key, the more secure your data will be.

McAfee's new product is not restricted from U.S. export, as products higher than 56 bits in key length were until last week. The White House has approved export of encryption products of any length, except to a handful of countries considered terrorist states.

Paul Allen cleared in sex harassment case
Time: 16:26 EDT/23:26 GMT Source: The Register Posted By: Alex H

The sexual harassment suit filed against Paul Allen, co-founder of Microsoft, has been dismissed by a judge in Los Angeles. The suit was filed by his former business partner (no, not Bill) Abbie Phillips. The case was dismissed with prejudice, which means it cannot be retried.

Phillips claimed she had been forced out of Storyopolis Investment, which she was managing for Allen, after she resisted a sexual advance made by the billionaire. In the suit, she was claiming damages for lost earnings, lost employment, emotional distress and punitive damages, having quit the company in April 1997. The case was filed on 2 April 1998.

MS France in shock Linux availability claim
Time: 16:24 EDT/23:24 GMT Source: The Register Posted By: Alex H

The French authorities seem to be trying to limit the reverberations of their investigation of Microsoft, which leaked out last week. The French competition and anti-fraud directorate (DNERF) of the ministry of finance's probe is in response to complaints by consumers that they do not want to have Windows pre-loaded.

Just one person in France is known to have been successful in obtaining a refund for Windows 98: Remi Lacombe, a teacher, received FF1690 by not accepting the end user license agreement. But there's a separate spat going on in France; the French Canadian version of Windows is sold for around half the price of the French version, so distributors are bringing in grey versions. DNERF apparently does not want this issue to escalate and it points out that this could be a contract law matter, rather than a competition law issue. If the same complaints are found to in other EU countries and cross-border trade is involved (perhaps to francophone Belgium), it is quite possible that DNERF would boot the problem to the European Commission's DGIV competition directorate.

NCR charges Netscape with patent infringement
Time: 16:22 EDT/23:22 GMT Source: News.com Posted By: Alex H

Browser software company Netscape Communications was accused by NCR, the U.S.'s top maker of automated teller machines, of infringing upon nine NCR software patents.

Dayton, Ohio-based NCR sells hardware, including cash registers and scanners, and software for the retail and financial services industries. NCR claims in a suit released today in U.S. District Court in Wilmington that it owns nine patents awarded between 1996 and 1999 protecting methods for organizing and retrieving information from computer databases.

The company alleges that Mountain View, California-based Netscape, acquired in March by America Online, the world's largest Internet service provider, is wrongly using NCR technology in its business.

HP's curious NT tale gets curiouser
Time: 16:20 EDT/23:20 GMT Source: The Register Posted By: Alex H

The L-boxes HP launched earlier today, and which will be available in mid-October, are intended to bridge the gap when IA-64 arrives, said Patrick Rogers, system solutions marketing manager at HP US.

Rogers filled in more details about HP's strategy with its OS and confirmed that even though it will compete with its own Intel server division, it is serious about NT not being robust enough an OS for the platform.

Nor, said Rogers, did Linux cut it in a mission critical environment, even though he acknowledged the level of support HP was giving to the IA-64 port.

It's HP/UX all the way. And if Compaq ever dumped its Tru64 Unix for Linux, that would be a major blunder, said Rogers.

How MS can hold onto the market while embracing XML
Time: 15:05 EDT/20:05 GMT Source: The Register Posted By: Byron

The sight of Microsoft enthusiastically embracing open standards, really meaning it, and being believed as well is novel, but as far as XML is concerned, it's becoming less so. Microsoft really is driving XML, Paul Maritz really (probably) means it when he says Web services architectures should be open and standards-based, and the Microsoft strategy revealed so far seems remarkably short on proprietary catches.

Mostly. The company's big bang announcement of its Windows DNA 2000 platform strategy did indeed outline a future where there would at least theoretically be room for all sorts of different platforms, but under the covers there are a few catches that make the open strategy not quite so open, and therefore more traditionally Microsoft, after all.

MS IE5 XML not entirely pure, and what's this patent?
Time: 15:05 EDT/20:05 GMT Source: The Register Posted By: Byron

Great emphasis is being given by Microsoft to XML, prompting the suspicion that it won't be long before we read of impure XML. Parsing Ballmer's recent comments and looking at the sub-text, when he said that software would "metamorphose", and that it could not do so "in today's environment of monolithic server code", it was clear that Ballmer was working from a carefully prepared text, behaving uncharacteristically, and was not at all playing his usual cheerleader role.

What had focussed Ballmer was the role that XML was to play in Microsoft's future plans. If there's one thing we can be certain about, it's that Microsoft's intentions towards XML are less that honourable. It is true that Microsoft was active with W3C in bringing about XML, and that it has made a number of moves towards incorporating XML in its products. If this were Java, it would just be a matter of time before Microsoft's route from so-called monolithic Web sites to integration was only possible with a Microsoft version of XML. Is, as some analysts are saying, XML to big for Microsoft to be able to do this? We'll see. But the nature of the XML support in IE5, and some related patenting shenanigans are causes for concern.

MS Softway purchase - could it unleash 'Linux for Windows?'
Time: 15:01 EDT/20:01 GMT Source: The Register Posted By: Byron

On Friday Microsoft announced it had bought small San Francisco Unix developer Softway Systems, explaining that the deal was intended to strengthen Unix-Windows interoperability. But there's more to this than meets the eye - Softway had been putting its toes into the waters of open source and Linux on Windows, so despite the public statements, Microsoft may be tipping its hand.

According to the press statement it's a case of small Unix developer engulfed, not many dead. And anyway, Softway had already been close to MS, announcing a co-marketing deal in May. The release says, deadpan, that Microsoft customers "will benefit from this acquisition through future expanded and integrated tools and utilities, via products such as Microsoft Services for Unix, which provide interoperability between Unix and Windows."

Microsoft Announces Works Suite 2000, The Complete Software Solution for the Home
Time: 09:29 EDT/14:29 GMT Source: Press Release Posted By: Byron

Microsoft Corp. today announced the release of Microsoft® Works Suite 2000, the newest version of the company's home productivity software suite. Works Suite 2000 is an integrated software package that helps consumers complete all of their home projects, from writing a school report or creating a family newsletter to planning a family vacation or helping with the neighborhood yard sale. Its redesigned Task Launcher helps consumers access a broad range of applications quickly and easily, including Works 2000*, Word 2000, Encarta Encyclopedia 2000 Standard, Money 2000 Standard, Home Publishing 2000, Expedia Streets & Trips 2000 and Picture It! Express 2000.

Microsoft Announces Windows 2000 Certification For Microsoft Certified Systems Engineers
Time: 09:28 EDT/14:28 GMT Source: Press Release Posted By: Byron

Microsoft Corp. today announced the Microsoft® Windows® 2000 certification track for Microsoft Certified Systems Engineers (MCSEs). The premier credential includes the core skill set necessary to design, develop and manage medium-sized to very large computing environments using the Microsoft Windows 2000 operating system and the BackOffice family of integrated server products. The new track is the latest move by Microsoft to continue raising the standards of certification by including performance-based exams, adaptive testing techniques and emphasizing troubleshooting. The Windows 2000 track also requires design skills for security, network infrastructure or directory infrastructure. Candidates with at least one year of experience implementing and administering a network operating system will likely be most successful in passing the exams.

Microsoft Announces Technologies to Enable Knowledge Worker Solutions As Part of Its Digital Dashboard Initiative
Time: 09:27 EDT/14:27 GMT Source: Press Release Posted By: Byron

As part of it Digital Dashboard initiative, Microsoft Corp. today announced availability of three toolkits to enable solutions for knowledge workers that deliver the right information at the right time. Available today on the Web are the Microsoft® Digital Dashboard Starter Kit, Outlook® 2000 Team Folder Wizard, and Team Productivity Update for BackOffice® Server 4.5. These three technologies make it easier for solutions providers and IT professionals to create "digital dashboard" solutions and offer new tools for collaboration in Microsoft Exchange- and BackOffice-based environments. A digital dashboard is a customized Microsoft Office 2000-based solution that consolidates personal, team, corporate and external information with single-click access to analytical and collaborative tools.

Site News
Time: 06:02 EDT/12:02 GMT Source: ActiveWindows Posted By: Alex H

Do you want to work on Active Windows? At the moment we are looking for people to help us update the news, mainly the DVD and Gaming section. If you are interested then send an email to either myself or Byron. If you could put in a listing and links to other web sites you have worked on then it would be appreciated.

Experts: Javascript Not Just a Hotmail Problem
Time: 05:48 EDT/11:48 GMT Source: Internet News Posted By: Alex H

Web developers and users were warned Friday that security vulnerabilities in Web-based e-mail and other sites that allow user postings may be more widespread than previously thought.

According to security experts, most major Web mail services, message boards, guest books and auction postings are not completely screening for Javascript. As a result, the services enable users to embed code which is automatically executed when the page is displayed by others.

"My guess is that 98 percent of the Web sites that allow users to supply text have a bug somewhere, because it's so hard to catch all the locations," said Richard M. Smith, an independent security consultant in Cambridge, Mass.

The warnings follow reports Monday that it's possible to inject Javascript into email messages which, when opened by some users of Microsoft's (MSFT) Hotmail service, could perform malicious tasks. Microsoft officials insist Hotmail is not unique and that the attacks described by Bulgarian programmer Georgi Guninski could be implemented on any Web-based e-mail service.

What might have seemed a public relations brush off by Microsoft has proven to be disturbingly true. Martin Battaliou, a London-based programmer for a large telecommunications firm, said he has since uncovered vulnerabilities in almost all of the most popular Web mail services and has developed demonstration exploits that use embedded javascript to steal passwords, change user settings, and otherwise wreak havoc with others' accounts -- just by getting them to view a message to their Web-based e-mail account.

"The risks here are tremendous. If you want to choose a link and go to another URL you must log off your Web mail. If you click the link, you run the risk of infecting all your settings or having all your e-mail deleted," Battaliou said.
---
News Date: Sunday 19th September 1999
Today's Top Headlines: SideWinder Game Pad Pro - Review
---
News Date: Saturday 18th September 1999
Today's Top Headlines:
---
News Date: Friday 17th September 1999
Today's Top Headlines: Windows Monopoly
---
News Date: Thursday 16th September 1999
Today's Top Headlines: Win 2K
---
News Date: Wednesday 15th September 1999
Today's Top Headlines: Palm V Review - Win2k
Age of Empires 2 goes GOLD
Time: 21:40 EDT/02:40 GMT Source: Microsoft Posted By: Dennis

Microsoft announced that Age of Empires II: The Age of Kings has gone gold today at 3:00pm PST. This means that the product is completed and is expected to start showing up on store shelves in the U.S. in early October; and internationally shortly thereafter. It will be fully localized in French, German, Italian, Japanese, Spanish, and Traditional Chinese.

Age of Empires II: The Age of Kings is the sequel to the award-winning, best-selling real-time strategy game Age of Empires. Since the release of the original Age of Empires in November 1997, the Age of Empires franchise (including the original Age of Empires, Age of Empires Expansion: The Rise of Rome, and Age of Empires Gold Edition) has sold over three million units worldwide.

Beware Of Virus-Riddled Y2K E-Mail
Time: 21:35 EDT/02:35 GMT Source: Internet Week Posted By: Matt

Antivirus experts are urging computer users not to open a year 2000 countdown program that comes in the form of an e-mail sent by Microsoft on Tuesday.

The e-mail was not sent by Microsoft, and the enclosed attachment is not a Y2K countdown program, but rather a Trojan virus. If users attempt to open the alleged program, the virus can install itself onto the user's computer and then is capable of sending data and information from that system across the Internet.

Antivirus experts at Star Internet, a U.K.-based ISP, along with Network Associates and Sophos, are analyzing the e-mail attachment, called "Y2Kcount.exe." Star has confirmed that the virus originated in Bulgaria and has also identified some key warning signs.

Windows 2000 RC2 Released
Time: 16:34 EDT/21:35 GMT Source: E-Mail Posted By:

We just received word that Release Candidate 2 has just been released. It is build 2128 as we reported previously. Testers will receive CDs next week. We will keep you updated. ActiveWindows does not support the illegal warezing of Windows 2000 or any other product so please don't ask..

Savage 3D or Savage 4 Users: Hate the drivers? Sign Savage News' Petition
Time: 16:34 EDT/21:35 GMT Source: E-Mail Posted By: Dennis

We have received information that Savage 3D and Savage 4 users are not satistified with their service. Here's a quote of the petition to give you an idea of what they mean:

"We, the undersigned, are users of your Savage3D or Savage4 chipsets. The quality of currently available drivers for both the Savage3D and Savage4 based cards leaves much to be desired. Not only do they not match the promised features listed on your site, we face incompatibilities and bugs almost on a daily basis. Looking at the history of these drivers, we see little or no progress and the loss of features and performance. The availability of recent drivers is also an issue. Your site doesn't update very often, and most of the time the drivers listed there are much older then drivers obtained via other sources. We also request a list of fixes and modifications with each set of drivers. We would like a quick response to these issues."

Lotus and Microsoft to Integrate Windows Media Technologies Into Release 5 of Lotus Notes and Domino
Time: 11:27 EDT/16:27 GMT Source: Press Release Posted By: Byron

Lotus Development Corp. and Microsoft Corp. today announced their intent to integrate Microsoft® Windows Media™ Technologies into Lotus' Notes and Domino Release 5 collaboration software products via IBM's HotMedia Connect technology. This strategic distribution, development and licensing agreement will deliver the benefits of Microsoft streaming multimedia technology to potentially tens of millions of Notes and Domino R5 users worldwide as well as tighten the integration between Lotus and Microsoft technologies.

Microsoft Collaborates With SAP to Make MSN Hotmail Available On mySAP.com
Time: 11:27 EDT/16:27 GMT Source: Press Release Posted By: Byron

At SAPPHIREÒ '99, Microsoft Corp. announced that it will provide the MSN™ Hotmail™ Web-based e-mail service for mySAP.comÔ Marketplace. mySAP.com provides an open collaborative business environment of personalized solutions on demand. This enables companies of all sizes and industries to fully engage their employees, customers and partners to capitalize upon the new Internet economy. SAP will also integrate MSN LinkExchange into mySAP.com to help its small-business customers increase their online traffic and sales.

Microsoft Agrees to Acquire Visio as Part of Mission To Increase Productivity for Businesses
Time: 11:26 EDT/16:26 GMT Source: Press Release Posted By: Byron

Microsoft Corp. (Nasdaq "MSFT") today announced it has agreed to acquire Visio Corp. (Nasdaq "VSIO"), the leading supplier of enterprise-wide business diagramming and technical drawing software, furthering Microsoft's mission of increasing productivity for businesses large and small - and their knowledge workers - worldwide.

Palm Pilot V - Review
Time: 09:45 EDT/14:45 GMT Source: ActiveWindows Posted By: Byron

I have posted my review of the Palm Pilot V. Here is a snippet from the review:

Most of you would have come across some sort of palm organizer during your lifetime. They could have been in the form of the Palm Pilot or some Windows CE based organizer. There isn't really much doubt that the Palm Pilot by 3Com is currently the most popular of the batch, with new versions released regularly. Their latest release is the rather sleek and sexy Palm V, this version offers a much improved, clearer screen, better software and a much smaller, lighter design.

WebTV Hole Leaves Users Exposed
Time: 08:15 EDT/13:15 GMT Source: ZDNet Posted By: Alex R.

Here's a new one... WebTV has a security hole that involves mail bombing. From ZDNN:

The problem occurred when an e-mail message sent to a WebTV user's mailbox was bounced back -- WebTV accounts can only hold about 150 messages and bounce back incoming e-mail messages when they are full. If the WebTV user had the spam filter activated, then the returned message would divulge the user's ID numbers to the sender -- in addition to the reason the e-mail was deflected.

Microsoft says the problem has already been cured.

The next PalmPilot - Not by 3Com
Time: 7:05 EDT/12:05 GMT Source: CNN Posted By: Cliff

Palm has a had a fantastic run, creating a long line of popular handhelds, that have held the PDA market hostage since the first Palm 1000 came off of USR's assembly line. But, in recent weeks, new rumblings have been heard in PalmPilot news. The most recent of which is of the Visor, a new PDA which will be released by HandSpring, which was founded by the same folks who originally created the Pilot. Check it out:

The Visor runs from 10 to 20 percent faster than the Palm III and V, but speed was not the goal in designing Visor, Handspring co-founder Jeff Hawkins said. Expandability was -- with miniature modules the size of two stacked Wheat Thins that snap into the back of the Visor to eventually run peripherals ranging from MP3 players to voice recorders.

Epic's Tim Sweeny On DirectX 7
Time: 06:36 EDT/11:36 GMT Source: Voodoo Extreme Posted By: Byron

Microsoft's new DirectX7 API will be released soon. I've already ported Unreal Tournament's Direct3D code to DirectX7 and have noticed a nice speedup on the TNT2 and GeForce256, primarily due to improved texture management.

The API's simplicity has also improved, which is something you don't often see: usually code just gets more complex as it evolves. Porting Unreal Tournament's code from DirectX6 to DirectX7 only took 3.5 hours, and mostly consisted of deleting now-redundant code and changing function calls and interfaces. I'm very glad to see the IDirect3DTexture, IDirect3DViewport, and IDirect3DLight interfaces gone, and replaced by much simpler state-setting code. Direct3D's abuses of object-oriented programming are now gone.

With DirectX7, Microsoft did something I welcome, and would like to see more of: they designed the new Direct3D interfaces to not be backwards-compatible with the old ones. This enabled them to remove from view a bunch of the old baggage that obfuscated Direct3D: execute buffers are gone, unnecessary intermediate objects are gone, and much less weird COM QueryInterface stuff is necessary.

Ripping out old code and replacing it with new, better designed code is a great practice which too many software developers are afraid of.

-Tim Sweeney

MS pulls scalability feature from Win2k RC2
Time: 06:28 EDT/11:28 GMT Source: The Register Posted By: Byron

Microsoft will officially ship Windows 2000 Release Candidate 2, intended to be the final widespread beta, today, but the company has reportedly removed component load balancing from the Advanced Server and Datacenter Server RC2 code. This raises questions about Win2k's scalability and clustering ability, although the company claims the matter is simply a packaging decision.

We at The Register propose to have one of our uncharacteristic attacks of believing Microsoft at this juncture, and we'll tell you why. Load balancing is important to scalability, and scalability has been a running sore for NT for years. So if Microsoft pulls it from the beta one is naturally inclined to suspect that it doesn't work properly yet. But Microsoft has also laid out its plans for multiple versions of Win2k, with feature and pricing escalators attached. So the packaging decision could have been to move this feature upscale in order to differentiate more between the capabilities of the different products.

Sun boss abuses MS, claims 250k downloads for StarOffice
Time: 06:27 EDT/11:27 GMT Source: The Register Posted By: Byron

Scott McNealy, CEO of Sun, dropped in to the IDC European IT Forum in Paris by satellite (again), but he did update his one-liners: his latest is that "W2K will be a greater disaster than Y2K".

McNealy pointed out that conventional brokers who scorned online trading because the size of their client's deals were often an order of magnitude greater than those of E*Trade or Schwab would run into trouble when their clients died and their children put the accounts online elsewhere. There was no room for such complacency, he noted. "Have lunch or be lunch" was getting a bit tired, but "Those who snooze will lose" updated it. The situation concerning broadband was not as bad as was made out, McNealy claimed. Each month, enough fibre to encircle the world three times was being laid, despite around half the world's population dying without having made a telephone call. To McNealy Dialtone has become the Webtone, and he wants narrow band to be near-free, with broadband charged economically.
---
News Date: Tuesday 14th September 1999
Today's Top Headlines: Dual Strike Review - DX7 - MS Keyboard Pro Released
Microsoft SideWinder Game Pad Pro Released
Time: 16:37 EDT/21:37 GMT Source: Microsoft Posted By: Byron

Just got an e-mail from Microsoft stating that the SideWinder Game Pad Pro has been released into stores. So I asked a few friends to make sure, and yet again it is out and available in CompUSA for $39. My review will be up on Thursday, but I'll tell you now that it is worth it.

MS revisits Internet strategy
Time: 14:47 EDT/19:47 GMT Source: ZDNet Posted By: Alex H

On Monday, Microsoft Corp. revisited, for the first time in a major way since 1995, its original Internet strategy. Four years ago, Microsoft's overarching message was that it planned to Internet-enable all of its future system and application software. Monday, the company's message was substantially different.

Over the next couple of years, Microsoft plans to bring to developers -- via the Internet and the Windows 2000 operating system -- everything they need to make writing Web-enabled apps of their own easier.

The company made a number of product and roadmap announcements in San Francisco, Calif., to fill out some of the hints its executives have given over recent months as to the company's future Web plans.

Developers split on proposed Web language standard
Time: 14:44 EDT/19:44 GMT Source: News.com Posted By: Alex H

Efforts to craft a new language for building Web pages may stall because of rifts within the development community, which is debating a proposed standard.

Last month the World Wide Web Consortium (W3C) proposed Extensible Hypertext Markup Language (XHTML), turning it over to the development community for a final review period, but since then the process has lost some momentum. Developers have not been to agree on a naming convention that orients Web browsers to their tasks.

XHTML would rewrite Hypertext Markup Language (HTML), the Web's most commonly used language. The rewrite would make it easier for individual industries to design Web pages that meet their specific needs.

At stake is how browsers will make sense of the Web when it is written in a potentially infinite variety of individually tailored languages.

Web authors use HTML to design basic Web pages. HTML tags designate format and page elements such as paragraph breaks, color, tables, and lists. With XHTML, HTML would be rewritten in Extensible Markup Language (XML), a technology for creating Web languages.

Top News
Exclusive: Microsoft Sidewinder Dual Strike - Review
Time: 10:05 EDT/15:05 GMT Source: ActiveWindows Posted By: Byron

I have posted my review of Microsoft's upcoming SideWinder Dual Strike game controller. Here is a snippet from the review:

Well now, this is a funny looking gamepad isn't it?. The Microsoft Dual Strike game is a new 3-D design that blends together the functions of the gamepad and the mouse. But everyone take note, the Dual Strike controller is USB only.

Dark City Review
Time: 10:00 EDT/15:00 GMT Source: ActiveWindows Posted By: Alex H

I have posted my review of the Movie Dark City by Alex Proyas. Here is a snippet of the review:

When the film starts you spend a bit of time wondering what is going on in the movie, not as delusional as you might think, but quite an interesting way to start the film. It gives you an interesting sensation finding out information and being informed of things as soon as the main character finds out. It is almost the norm for the main character to know more information about what is going on than the audience knows, but in this film when John Murdoch (Rufus Sewell) wakes in an strange hotel room and finds he is wanted for a series of brutal murders, you know you are in for a good movie.

Sony: Dreamcast 'half' of PlayStation 2
Time: 09:44 EDT/14:44 GMT Source: ZDNet Posted By: Alex H

Sony Corp. tried to stall rival Sega's booming Dreamcast sales by releasing more details of its highly anticipated PlayStation 2 entertainment console Monday. The Japanese consumer electronics giant confirmed its technology-packed device will hit the shelves in Japan in six months, on March 4, at a price of 39,800 yen -- the same price the original PlayStation sold for more than four years ago. Sony also revealed that the PlayStation 2 had 85 software partners in Japan and 46 in the United States.

"The new system is not just a technology upgrade," said Kaz Hirai, president and chief operating officer of Sony Computer Entertainment of America Inc. (NYSE:SNE). "These are not just next-generation consoles but the vision of next in home entertainment. We have developed the most advanced entertainment platform in the world."

Linux could pip other OSes to Merced post
Time: 09:40 EDT/14:40 GMT Source: The Register Posted By: Alex H

It was no coincidence that Intel showed off Linux Apache running on Merced at its recent Developer Forum, although Microsoft managed to squeeze in with a demo which, unfortunately, ended up with an error message.

Information we received just before IDF suggested that teams of engineers were working flat out to make Win64 run on Intel silicon, while Linux was performing as sweet as a nut.

It was, let's be fair, quite an achievement for Intel to get an OS booting on two week old silicon at all, but it does suggest that Linux is more 64-bit ready than any of the other contenders in the race.

AOL vies to become major search player
Time: 09:36 EDT/14:36 GMT Source: News.com Posted By: Alex H

In an effort to turn up the competitive heat on portal leader Yahoo, America Online has quietly launched a new Web search engine.

Called AOL Search, the service reflects AOL's ongoing attempts to keep its users from going to competitors for Web searches and services. The search service can be found online, though not on the main AOL.com page. AOL expects it will launch AOL Search within the next four weeks on AOL.com.

In June, AOL launched a version of AOL Search only for its online service that will become a highlight in its upcoming AOL 5.0 software release. It lets subscribers search for both Web content and its proprietary offerings, which currently can be located through keywords.

Another Hotmail Bug
Time: 08:17 EDT/13:17 GMT Source: News.com Posted By: Alex R.

Microsoft is investigating yet another security problem within its Hotmail free email service.

According to Bulgarian bug hunter Georgi Guninski, who has a number of bug finds to his credit, Hotmail permits the sending of JavaScript code that could automatically present a bogus password entry screen. Usernames and passwords entered by unsuspecting users could be collected by the email sender.

Microsoft Natural Keyboard Pro Released
Time: 04:54 EDT/09:54 GMT Source: e-mail Posted By: Byron

Just a note that we have received word that the new Microsoft Natural Keyboard Pro has been released in the US. The price is $69.99 at CompUSA. We should have a review of it this week.

Related Articles: New Microsoft USB Keyboards

DirectX 7 Gold Goes To Testers
Time: 02:16 EDT/07:16 GMT Source: ActiveWindows Posted By: Alex H

As we mentioned a few days ago - DirectX 7 has gone gold, and finally went to testers yesterday evening. The final official version number is 4.07.00.0700.1 but files are as expected 0700. Don't worry public, it certainly isn't far away now.

Key Features of DirectX 7.0:
- Visual Basic type library for DirectX
- Visual Basic DirectX samples
- DirectDraw support for stereo display devices
- Direct3D support for hardware transform and lighting engines and cubic
environment mapping
- D3DX library providing increased ease of use for Direct3D
- DirectSound support for hardware voice management and selectable 3D
algorithms
- DirectMusic support for DLS-2 hardware
- DirectMusic Producer support for hybrid notation and editing of sequence
tracks in segments
- DirectInput support for WDM drivers on Windows 98
- Enhanced game controllers control panel
- DirectPlay performance enhancements
- New sample applications that illustrate the use of the new features
- New DirectInput force editing tool
- Improved documentation, including dynamic filtering for language-specific
information

ActiveWindows Community Reminder
Time: 01:06 EDT/06:06 GMT Source: ActiveWindows Posted By: Byron

Just another reminder about signing up for our ActiveWindows Community on MSN. It allows you to chat with us in our chat room or via our message board, it also lets you post your own screensavers and backgrounds for other ActiveWindows readers to download.

Time: 01:05 EDT/06:05 GMT Source: ActiveWindows Posted By: Bob

The Mouse Pads have been so popular that we have had to order another batch so don't forget that the first ActiveWindows piece of merchandise is now available to order. The first product in our new range of logos is the ActiveWindows Mouse Pad.
---
News Date: Monday 13th September 1999
Today's Top Headlines: MS Web Strategy
---
News Date: Sunday 12th September 1999
Today's Top Headlines: Site News
ActiveWindows Community Reminder
Time: 13:06 EDT/18:06 GMT Source: ActiveWindows Posted By: Byron

Just another reminder about signing up for our ActiveWindows Community on MSN. It allows you to chat with us in our chat room or via our message board, it also lets you post your own screensavers and backgrounds for other ActiveWindows readers to download.

Time: 13:05 EDT/18:05 GMT Source: ActiveWindows Posted By: Bob

The Mouse Pads have been so popular that we have had to order another batch so don't forget that the first ActiveWindows piece of merchandise is now available to order. The first product in our new range of logos is the ActiveWindows Mouse Pad.

Site News & Another Domain
Time: 12:37 EDT/17:37 GMT Source: ActiveWindows Posted By: Byron

Hi All - We have decided to buy up http://www.activewindows.com because we have noticed a few sites that link to that address instead of our main one, not only that, but with the name of the site as ActiveWindows we guess it's an obvious choice. It should go live sometime this week.

Here is the latest in our upcoming line up of reviews:

Hardware: Microsoft Dual Strike (Zulu), Microsoft Gamepad Pro (This Week), Microsoft IntelliMouse Explorer, Palm Pilot V (This Week)
Software: Nocturne, Sinistar Unleashed, Atlantis 2, Firestorm, X: Beyond The Frontier, System Shock 2, Heavy Gear 2
Applications: Photoshop 5.5, Coral Suite 9
Others: DirectX 7
---
News Date: Saturday 11th September 1999
Today's Top Headlines: Bugs & Windows
---
Read more of the past months news in our

News Archive for July and Previous August News.

Do you have any Windows based news? Just Remember To Get In Touch!

Current Top Downloads

Microsoft Media Player 6.4


MSN Messenger


ICQ 99B
Tweak UI For Windows 98 SE


DirectX 6.1


Netmeeting 3.1
Windows 98 Spinning Globe Background