Product: Hercules 3D Prophet II Ultra
Company: Guillemot International
Website: http://www.hercules.com
Estimated Street Price: $419.00
Review By: Julien JAY
Introduction
Since the release of the TNT Ultra chip, NVIDIA has begun the undisputable reign as the 3D chip manufacturer leader of the world. They grabbed this position with the introduction of the GeForce chip in early 1999 when they created the world first GPU (Graphic Processor Unit), a new concept for 3D video cards. NVIDIA introduced a chip designed only for 3D hard-core gamers to bring them exceptional video quality along with incredible performance. NVIDIA's goal of designing the GeForce ship was put only on performance and they perfectly reached this goal. When NVIDIA introduced the GeForce chip other competing 3D cards like the Matrox G400 instantly beat them. Then at the beginning of this year NVIDIA unveiled to the world the GeForce II GTS the world first AGP 4x gigatexel 3D accelerator. Now with the GeForce II Ultra they make things better again as like a conventional CPU they increased the internal frequency of the chip and memory so overall speed was enhanced. The card we will test now is probably the most exceptional one we've seen yet: the Hercules 3D Prophet II Ultra 64MB manufactured by Guillemot is not only one more board that uses a NVIDIA chip. Indeed unlike its competitors (like Creative Labs) who are content in releasing a NVIDIA reference like card, Hercules has really built its 3D card around the NVIDIA chip with the gamer in mind by enhancing hardware design in order to obtain better performance and reliability.
First Look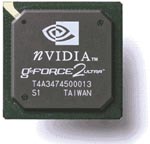 When I unpacked the card I can really confirm what I've wrote before: indeed Hercules has done a great job on this board to make it unique: the central GeForce II Ultra chip is surrounded by a thickset blue circular heatsink itself surmounted with a powerful and wide fan. But that's not all! The four DDR Ram chips are mounted with specially adapted blue heatsinks. These cooling adapters are here to ensure one thing: the reliability of the card and to provide the opportunity for safe overclocking. Also left to discover is the fact the 3D Prophet II Ultra includes an S-VHS / TV-out daughter board so you can at last watch your favorite DVDs on TV without buying a supplementary adapter.

Pass your Braindumps exam exams in first try by using our guaranteed Pass4sure VCP550 & Testking 642-998 tutorials and best quality Actualtests 642-874 dumps along with ICMA .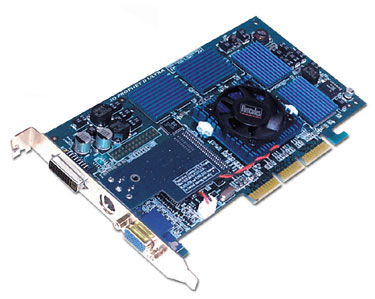 Hercules 3D Prophet II Ultra 64Mb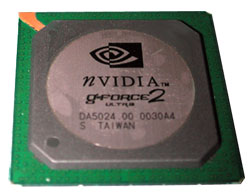 NVidia GeForce II Ultra Chip