DirectX
ActiveMac
Downloads
Forums
Interviews
News
MS Games & Hardware
Reviews
Support Center
Windows 2000
Windows Me
Windows Server 2003
Windows Vista
Windows XP



News Centers
Windows/Microsoft
DVD
Apple/Mac
Xbox
News Search



ActiveXBox
Xbox News
Box Shots
Inside The Xbox
Released Titles
Announced Titles
Screenshots/Videos
History Of The Xbox
Links
Forum
FAQ



Windows XP
Introduction
System Requirements
Home Features
Pro Features
Upgrade Checklists
History
FAQ
Links
TopTechTips



FAQ's
Windows Vista
Windows 98/98 SE
Windows 2000
Windows Me
Windows Server 2002
Windows "Whistler" XP
Windows CE
Internet Explorer 6
Internet Explorer 5
Xbox
Xbox 360
DirectX
DVD's



TopTechTips
Registry Tips
Windows 95/98
Windows 2000
Internet Explorer 5
Program Tips
Easter Eggs
Hardware
DVD



ActiveDVD
DVD News
DVD Forum
Glossary
Tips
Articles
Reviews
News Archive
Links
Drivers



Latest Reviews
Xbox/Games
Fallout 3

Applications
Windows Server 2008 R2
Windows 7

Hardware
iPod Touch 32GB



Latest Interviews
Steve Ballmer
Jim Allchin



Site News/Info
About This Site
Affiliates
Contact Us
Default Home Page
Link To Us
Links

News Archive
Site Search
Awards



Credits
©1997-2012, Active Network, Inc. All Rights Reserved.
Please click here for full terms of use and restrictions or read our Light Tower Privacy Statement.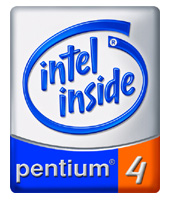 Product: Pentium 4 2.53GHz & Intel D850EMV2 Motherboard
Company: Intel
Website: http://www.intel.com
Estimated Street Price: $637
Review By: Julien Jay
Benchmarks Analysis
Logically the Pentium 4 2.53 GHz is the most powerful processor that surpasses every other platform, including AMDís Athlon XP. Itís a fact the Pentium 4 2.53 GHz blows away every other CPU. However youíll note that the AMD Athlon XP 2000+, running in fact at 1666 MHz gets an honorable score when facing a processor that is so much faster. More interesting is the fact that results from games like Quake III Arena and Unreal Tournament seem to reach their ceiling: at a certain moment the brut frequency of the CPU doesnít help to significantly enhance the results anymore since the code of these programs is old and not optimised for the Pentium 4. Some benchmarks like CPUMathMark 3 and SiSoft 2002 highlight the fact they donít take in account the quality of the memory attached to the processor.
If youíve carefully looked at the results given by Ziff Davis benchmarks you have obviously seen the Pentium 4 2.2 GHz is shortly ahead in comparison of the Pentium 4 2.0A GHz and that we have dropped the 3D WinBench 2000 benchmark. This is due to the fact thereís a major bug in the code of Ziff Davis benchmarks that appears only with 2.2GHz and faster CPUs: ZDís poorly written code clogged up the Pentium 4 pipeline resulting in random errors and abnormally low results. Ziff Davis has confirmed this to be a bug in their software, but so far no patch is available.
All those tests have shown the Rambus 1066 memory helps in delivering better results making it the ideal companion for Pentium 4 FSB533 processors. However for the same processor the performance gain brought by the Rambus 1066 over the Rambus 800 never exceeds 5% which is a bit disapointing. The moderated performance enhancement the Rambus 1066 delivers isn't justified by its prohibitive cost. The new Rambus 1066 teamed up with a 533MHz FSB gives applications a comfortable memory bandwidth increased by 19% which is quite appreciable despite it's actually a bit under exploited as our results have demonstrated.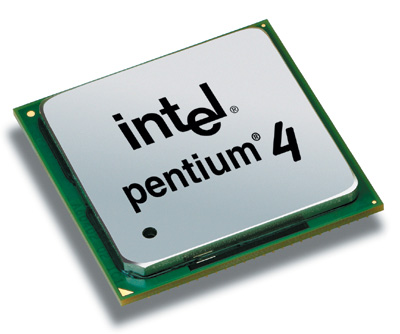 If most actual benchmarking tools now take into play the specific Pentium 4 intrinsic characteristics, theyíre not focused enough on what the Pentium 4 does the best: multimedia. Indeed while the Pentium III platform is an all-terrain one the Pentium 4 has been designed for high demanding multimedia applications and 3D games. The Pentium 4 is the ultimate solution to enjoy high speed times when using high-end multimedia applications that code into MPEG 2, rip into WMA or MP3, mount videos, add special effects to videos, etc.