DirectX
ActiveMac
Downloads
Forums
Interviews
News
MS Games & Hardware
Reviews
Support Center
Windows 2000
Windows Me
Windows Server 2003
Windows Vista
Windows XP



News Centers
Windows/Microsoft
DVD
Apple/Mac
Xbox
News Search



ActiveXBox
Xbox News
Box Shots
Inside The Xbox
Released Titles
Announced Titles
Screenshots/Videos
History Of The Xbox
Links
Forum
FAQ



Windows XP
Introduction
System Requirements
Home Features
Pro Features
Upgrade Checklists
History
FAQ
Links
TopTechTips



FAQ's
Windows Vista
Windows 98/98 SE
Windows 2000
Windows Me
Windows Server 2002
Windows "Whistler" XP
Windows CE
Internet Explorer 6
Internet Explorer 5
Xbox
Xbox 360
DirectX
DVD's



TopTechTips
Registry Tips
Windows 95/98
Windows 2000
Internet Explorer 5
Program Tips
Easter Eggs
Hardware
DVD



ActiveDVD
DVD News
DVD Forum
Glossary
Tips
Articles
Reviews
News Archive
Links
Drivers



Latest Reviews
Xbox/Games
Fallout 3

Applications
Windows Server 2008 R2
Windows 7

Hardware
iPod Touch 32GB



Latest Interviews
Steve Ballmer
Jim Allchin



Site News/Info
About This Site
Affiliates
Contact Us
Default Home Page
Link To Us
Links

News Archive
Site Search
Awards



Credits
©1997-2012, Active Network, Inc. All Rights Reserved.
Please click here for full terms of use and restrictions or read our Light Tower Privacy Statement.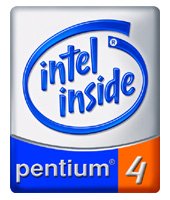 Product: Pentium 4 2GHz - Intel D850MD & D845HV Motherboards
Company: Intel
Website: http://www.intel.com
Estimated Street Price: $389.00 (for the CPU)
Review By: Julien Jay
Introduction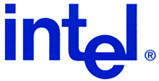 Intel has recently unleashed the fastest processor in terms of frequency on the market. A couple of months after the Gigahertz barrier has been broken the Santa Clara based CPU Giant established a new record and doubled the speed with the release of the Pentium 4 2.0 GHz. This new processor is available in two different flavors: 423 and 478 pin packages. The most interesting model is obviously the 478 pin one. Still engraved in 0.18µ, and despite the fact it comes with more pins than previous Pentium 4 CPUs it is much, much smaller. Intel engineers have worked hard to miniaturize their most powerful processor so it can take less space on motherboards. The Pentium 4 family is the first of Intel CPUs to feature a newly designed architecture since the Pentium Pro was released in 1995. In the past weeks, Intel has demonstrated a strong wish to popularize its Pentium 4 platform: even if the Pentium 4 2.0GHz isn't a model of affordability for the masses, slower processors like the 1.8 or 1.9GHz have suffered severe price drops that are always welcome by customers. As Bill Gates sees at least one PC in every household, Intel would like to see one Pentium 4 based computer in every family. The Pentium 4 2 GHz sets the bar higher for Intel's competitors and paves the way for the upcoming Northwood CPU generation. Intel actually clearly leads the MHz war with a processor running 600MHz faster than its first direct competitor. However MHz isn't always synonymous with performance.
This review is one of the most complete to date, with benchmarks comparing the performance of almost every Intel platform from the Celeron, to the Tualatin 1.2 GHz and the Pentium 4 2 GHz using i845 or i850 based motherboards.
Features
Benefits
Enhance your broadband experience: As service providers continue to offer faster Internet connections, your processor will not only have to work harder, but smarter. With up to 2.00 GHz of raw power, the Pentium® 4 processor combined with broadband gives you incredible online performance. Plus, the Pentium 4 processor gives you the power you need to handle emerging Web technologies.

Realistic Digital Imaging: Turn your personal computer into a video-editing studio with the Pentium® 4 processor. With its innovative Intel® NetBurst™ micro- architecture, the Pentium 4 processor has the power to smoothly run intensive multiple graphics programs simultaneously, and allows you to put the finishing touches on your digital video, 3D animation and digital photography with professional quality effects.

Intense online gaming: The Pentium® 4 processor takes PC gaming to an amazing new level with its boost in performance and capability. Higher polygon counts and an improved floating point technology intensify 3D environments and creates lifelike movement. Sound quality is also greatly increased due to the redesigned Streaming SIMD Extensions 2.

Advanced audio & video online: Every Pentium® 4 processor has features that enable accelerated video, speech and image processing. Talk to your fellow gamer in Russia. Speak for hours with distant relatives online. Capture the power of sight and sound with the Pentium 4 processor.

Increase personal productivity: The Pentium® 4 processor allows you to run several complex multimedia applications simultaneously without interruption or decreased performance. This is due in part to our new set of multimedia instructions and improved floating point unit. You'll see significant improvements in the speed of this processor and the amount of work you can do at one time.