DirectX
ActiveMac
Downloads
Forums
Interviews
News
MS Games & Hardware
Reviews
Support Center
Windows 2000
Windows Me
Windows Server 2003
Windows Vista
Windows XP



News Centers
Windows/Microsoft
DVD
Apple/Mac
Xbox
News Search



ActiveXBox
Xbox News
Box Shots
Inside The Xbox
Released Titles
Announced Titles
Screenshots/Videos
History Of The Xbox
Links
Forum
FAQ



Windows XP
Introduction
System Requirements
Home Features
Pro Features
Upgrade Checklists
History
FAQ
Links
TopTechTips



FAQ's
Windows Vista
Windows 98/98 SE
Windows 2000
Windows Me
Windows Server 2002
Windows "Whistler" XP
Windows CE
Internet Explorer 6
Internet Explorer 5
Xbox
Xbox 360
DirectX
DVD's



TopTechTips
Registry Tips
Windows 95/98
Windows 2000
Internet Explorer 5
Program Tips
Easter Eggs
Hardware
DVD



ActiveDVD
DVD News
DVD Forum
Glossary
Tips
Articles
Reviews
News Archive
Links
Drivers



Latest Reviews
Xbox/Games
Fallout 3

Applications
Windows Server 2008 R2
Windows 7

Hardware
iPod Touch 32GB



Latest Interviews
Steve Ballmer
Jim Allchin



Site News/Info
About This Site
Affiliates
Contact Us
Default Home Page
Link To Us
Links

News Archive
Site Search
Awards



Credits
©1997-2012, Active Network, Inc. All Rights Reserved.
Please click here for full terms of use and restrictions or read our Light Tower Privacy Statement.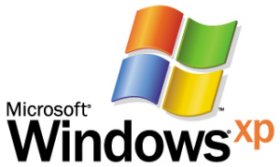 Personal Stuff
XP has the ability to save all of your personal stuff. One of which I will be testing right now… It's called Files and Settings transfer wizard. I hope this works; otherwise I will be without information. I'll get back to all of you in about an hour when my wizard is complete…

Files and Settings Transfer Wizard

Well, it actually took several hours to complete this wizard. You should be very aware of exactly what this program does before starting it. I forgot about my extensive collection of MP3's that I have on my computer. There are two parts to this application. The first part of the Wizard has you select the source computer that you want to extract the settings from. You have to run this on the "Old Computer." The Old computer can be Windows 95, 98, ME, NT 4, 2000, or Windows XP.

At first, I thought that this wizard would just transfer the settings located under my profile, like My Documents, My Pictures, My Music, etc…; I learned after I started the wizard what it actually does. The Wizard scans all attributes on all files on your entire hard disk and tries to find the one's mapped to your user account. (Don't worry; you can tune the wizard to only extract specific things. I "knew better," so I had it run with the defaults.) It then will scan your registry for application-specific attributes for your user account. All of this is stored in DAT files on your computer, if you select the option to save all of your files and settings to a location on your computer like I did. Each DAT file is a maximum for 2GB a piece. So, for my session, it took three files to extract all of my information.

After reinstalling XP, I reran the wizard to put all of my files back where they originated from. This part lasted just as long. (2 hours) I was very surprised by the results. My theme was in place and I had all of my files in their original location, My Pictures, My documents, Favorites, etc…, I expected that. But my machine was wiped totally clean with no applications installed when I ran the application. After verifying that all of the files were in place, I installed Office on my machine and much to my surprise; all of the customized toolbars that I had created were recreated.