ActiveDVD
DVD News
DVD Forum
Glossary
Tips
Articles
Reviews
News Archive
Links
Easter Eggs
Drivers
Amazon.com 100 Hot DVDs



News Centers
Windows/Microsoft
DVD
Gaming
ActiveHardware
Xbox
News Search



ANet Chats!
The Lobby
Special Events Room
Developer's Lounge
XBox Chat



ActiveWin
Articles
AskAW
DirectX
ActiveDVD
ActiveGaming
Forums
Interviews
News
MS Games & Hardware
Reviews
Support Center
Windows 2000
Windows Me
Windows XP



Windows 2000
Available Systems
Benefits
Bugs & Fixes
FAQ
Drivers
History
Introduction
Links
Upgrade Issues
Utilities
Patches



FAQ's
Windows 98/98 SE
Windows 2000
Windows Me
Windows "Whistler" XP
Windows CE
Internet Explorer 6
Internet Explorer 5
Xbox
DirectX
DVD's



Tips & Tricks
Registry Tips
Windows 95/98
Windows 2000
Internet Explorer 4
Internet Explorer 5
Windows NT Tips
Program Tips
Easter Eggs
Hardware
DVD



ActiveXBox
Xbox News
Box Shots
Inside The Xbox
Released Titles
Announced Titles
Screenshots/Videos
History Of The Xbox
Press Releases
Links
Forum
FAQ



Latest Reviews
Games
Max Payne
Microsoft Train Simulator
Applications
Microsoft Windows XP Professional
Norton SystemWorks 2002
Hardware
Intel Personal Audio Player 3000
Microsoft Wireless IntelliMouse Explorer



Site News/Info
About This Site
Affiliates
ANet Forums
Contact Us
Default Home Page
Link To Us
Links

Member Pages
Site Search
Awards



Credits
©1997/2001, Active Network. All Rights Reserved.
Layout & Design by Designer Dream. Content written by light tower the Active Network team. Please click here for full terms of use and restrictions or read our Privacy Statement.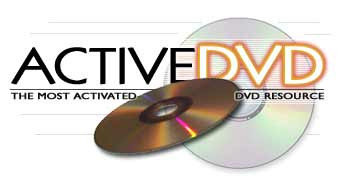 [ DVD-ROM Tips | DVD Articles | Drivers | News Archive | Contact | DVD Reviews | DVD Links | Forums ]
News Headlines For Tuesday 29th February 2000
IMMERSION's "Event on a Disc"
Time: 02:04 EST/07:04 GMT News Source: DVD Insider Posted By: Alex Harris

With the nearly simultaneous explosion of both DVD and the Web, the convergence of all forms of media is nearing completion. Part of this convergence is the capability to create DVD titles and to link them to the Web, either through a computer or television. That is the principle behind iMMERSION New Media, Inc.'s ``Event on a Disc.'' Event on a Disc is a hybrid Web-enable DVD video that combines the rich media content of DVD with the immediacy and transactive nature of the Web.

ITV Digital Utilizes DVD Format
Time: 02:02 EST/07:02 GMT News Source: DVD Insider Posted By: Alex Harris

iTV Digital is one of the few cutting-edge video producers of business-to-business and business-to-consumer programming utilizing the DVD format in this exploding field of technology. iTV Digital, launched last August as part of Boca Raton's iTV (Information Television Network) expansion, has signed contracts with two new heavy-weight clients: Sun MicroSystems and The Federal Highway Administration.

Because DVD's can store up to 25 times more information than a standard compact disc, a multitude of applications can be used simultaneously on one, interactive disc. The sale of DVD players has outpaced those of VCRs, CD players and home satellite systems in its initial year of sales by more than ten to one, making it the fastest selling technology in consumer history! The latest technology is also the ideal medium for corporate websites because a hybrid DVD-ROM can access the Internet keeping all the information up to date while supplying full-frame, full-motion video in a web-friendly interface. In short, it makes an excellent sales tool.
---
News Headlines For Monday 28th February 2000

Time: 06:13 EST/11:13 GMT News Source: Yahoo! Posted By: Matthew Sabean

Jack Valenti, the Motion Picture Association of America's lobbyist to the stars, is quickly becoming the Internet's Kenneth Starr. High from victory in jailing a 16-year-old Norwegian for offering a way to run DVD movies on Linux, Valenti has been singing victory again in the recent battle over iCraveTV.com, a company of "cyberthieves" that was rebroadcasting television programs over the Net.

Toronto-based iCraveTV offered television via the Net. Under Canadian law, such rebroadcasting is apparently legal - at least for cable and satellite broadcasters. ICraveTV claims the Net is just like cable - and that it, too, should have the right to offer TV.

It is the nature of the Net that content in one location bleeds to another. Remember, this was the great promise of online speech: While China could silence dissidents in real space, it could not block protests of that silencing in cyberspace. The Net is global; as Electronic Frontier Foundation cofounder John Gilmore said, censorship it routes around.

The No. 1 Thriller of the Year, ``The Sixth Sense,'' Comes to Rental March 28
Time: 06:00 EST/11:00 GMT News Source: Press Release Posted By: Matthew Sabean

The $282 million box-office mega-smash and No. 1 thriller of the year, Hollywood Pictures' and Spyglass Entertainment's "The Sixth Sense," appears on VHS and DVD on March 28, 2000.

The supernatural thriller, featuring international superstar Bruce Willis ("Armageddon," "The Siege") and, in a breakthrough performance, Academy Award(R) Actor nominee Haley Joel Osment ("Forrest Gump"), is expected to be one of the biggest titles of the year to go to the rental and the DVD markets. The film also will be available in a Spanish subtitled version on VHS. The DVD will be priced at $29.99 (SRP). Pre-book is Feb. 29.
---
News Headlines For Sunday 27nd February 2000
---
News Headlines For Tuesday 22nd February 2000

Time: 19:35 EST/00:35 GMT News Source: Business Wire Posted By: Matthew Sabean

QPS Inc. said today that its Que!(TM) DVD-RAM Drive was selected by Microsoft to be part of the Windows 2000 launch in San Francisco last week. The drive was installed on a desktop and was used to demonstrate the playback of a DVD movie, using a desktop computer and Windows 2000.

"We were thrilled to be chosen to participate in one of Microsoft's most important launches ever," said Pierre Abboud, QPS vice president. "QPS was one of only four companies selected in the `fun product' category to be part of the Windows 2000 launch. The Que! DVD-RAM Drive performed perfectly, I am pleased to say."

The Que! DVD-RAM Drive for PC desktop computers is ideal for desktop publishing, archiving and presentations. With some additional hardware, it can be used to record any kind of data, including MPEG-2 files and DVD movies for playback on television sets or computer monitors in full screen.


Time: 19:17 EST/00:17 GMT News Source: News.com Posted By: Matthew Sabean

Sony's launch of its new PlayStation2 video game console, the world's first with a DVD player, should give Japan's struggling DVD market a chance to finally take off, analysts said.

Japan's DVD (digital versatile disc ) market has long suffered from weak turnover in both hardware and software, a vicious cycle as poor sales in one undermine sales in the other.

"PlayStation2 will definitely open a new door for the DVD market," said Kazuharu Miura, analyst at Daiwa Institute of Research. "People will become more familiar with DVDs, and most importantly, we should see a wider range of software hitting the market."

Japanese consumers, usually quick to pick up the latest new gadgets, generally have opted for traditional VHS video players over DVDs. Although DVDs boast superior audio and visual quality to conventional VHS or CDs, and offer higher data storage capacity, most Japanese have balked at the price for both the players and the discs themselves.
---
News Headlines For Saturday 19th February 2000
DVD Genie
New DVD Genie (3.30)
Time: 14:02 EST/19:02 GMT News Source: 3D Spotlight Posted By: Byron Hinson

A new version of DVD genie has been release, version 3.30 Download it from here http://www.inmatrix.com/files/dvdgenie_download.html What's new in v3.30:

* It seems that the Interlaced WinDVD NVIDIA mode is in fact a TNT fix-up mode. When enabled WinDVD speeds up on TNT/TNT2 cards to more or less the same speed as PowerDVD, which is to say, a lot faster ... Highly recommended for TNT based cards. Please note, that it may only be faster on Interlaced 29.97fps movies, and may introduce interlaced output otherwise.

* New Force BOB/Weave mode for WinDVD.

* New WinDVD audio amplification mode.

* In an attempt to stop DVD Genie from GPFing when using Matrox cards under NT based operating systems, I am disabling the Matrox Auto-TV Mode support when running under NT.

* DVD Genie will give notification if the Cinemaster edlog.dat file exists in the windows directory. See more information on this file in the on-line documentation.

* Two new video tweaks for the Hollywood-Plus card for you to play with.

* I believe I solved the reason why the ATI Player wouldn't always run when the Run ATI button was pressed or when the Auto-Region was enabled.


Time: 04:05 EST/09:05 GMT News Source: Business Wire Posted By: Matthew Sabean

Dolby Laboratories, the world leader in multichannel sound, announced that the new Prius DECK 610N all-in-one desktop computer developed by Hitachi Co. Ltd. Digital Media Group is the word's first consumer product to incorporate Dolby Headphone, a unique signal processing system that enables standard stereo headphones to realistically portray the sound of a 5.1-channel playback system.

The Prius DECK 610N, which incorporates MGI's Pure Diva software DVD player that realizes Dolby Digital 5.1 decoding and the Dolby Headphone process all-in-one software, will be released in Japan on Feb. 19, allowing buyers to experience cinema-quality surround sound via a personal computer.

[Submit News] [Return To Headlines] [Translate]


Time: 04:00 EST/09:00 GMT News Source: Press Release Posted By: Matthew Sabean

iMMERSION Media has pioneered a solution for Web-enabled DVD Video which combines the rich media content of DVD with the immediacy and transactive nature of the Web. It is called ``Event on a Disc.'' (TM)

As a tool for advertisers and content producers ``Event on a Disc'' (TM) represents a new channel to drive traffic above the existing portals and gatekeepers to targeted Web sites as well as to gain valuable insights on consumer interests.
---
News Headlines For Friday 18th February 2000
Ending Region Control

Time: 14:53 EST/19:53 GMT News Source: Press Release Posted By: Byron Hinson

Sonic Solutions (NASDAQ:SNIC - news) announced today and will be showing later this week at the Audio Engineering Society Convention (AES) in Paris that it has collaborated with Pioneer to successfully create the world's first DVD-Audio discs with SonicStudio HD, Sonic's next-generation professional audio workstation, and DVD Creator AV, the DVD-Audio version of Sonic's award-winning DVD-Video production system. The Pioneer DVD-Audio disc demonstrates the advanced features of the new format - high-resolution sound, graphics, and interactivity - and is being shown at this year's AES convention.

[Submit News] [Return To Headlines] [Translate]

Tesco challenges Time Warner on DVD pricing-paper
Time: 14:53 EST/19:53 GMT News Source: Press Release Posted By: Byron Hinson

British supermarket group Tesco Plc (quote from Yahoo! UK & Ireland: TSCO.L) has challenged Time Warner's (NYSE:TWX - news) Warner Home Video to end the practice of making digital video discs (DVDs) that only work on players bought in the same part of the world, the Daily Telegraph reported on Friday.

The practice, known as ``zoning,'' has allowed substantial price differences to develop for the same discs sold in different countries.

Tesco has begun selling players that can play DVDs produced anywhere when properly programmed, thus allowing customers to circumvent existing price controls, the Telegraph said. It also said that Tesco has written to Warner Home Video demanding an end to the zoning policy.
---
News Headlines For Tuesday 15th February 2000
Warner
Plunkett & Macleane
Time: 15:59 EST/20:59 GMT News Source: E-Mail Posted By: Byron Hinson

The pretty awful Plunkett & Macleane will be getting a USA release at last (It has been out in the UK for a few months) the date is 21st March. It comes with an anamorphic transfer, trailer and 5.1 Dolby Digital sound for $24.95.

[Submit News] [Return To Headlines] [Translate]

Warner DTS DVD Titles - More Details
Time: 15:59 EST/20:59 GMT News Source: E-Mail Posted By: Byron Hinson

Interview With The Vampire

Dolby Digital 5.1 and DTS 5.1
Documentary
Introduction by Anne Rice and Neil Jordan
Commentary by Neil Jordan
Stills gallery

Twister

Doby Digital 5.1 and DTS 5.1
Two documentaries
Two music videos
Commentary by Jan DeBont and the visual effects supervisor

Lethal Weapon 1-3

Director's expanded versions
Brand new Dolby Digital 5.1 remixes and DTS 5.1
LW1 - 7 additional minutes
LW2 - 4 additional minutes
LW3 - 3 additional minutes

All are due on June 6th at $24.95 retail. All are listed as "dual layer for optimal picture quality".

Additional Warner releases due in June:

Ken Burns' Baseball

10 disc set in slipcase. $179.95 retail

Also, three Shaft films, beginning with the original.

[Submit News] [Return To Headlines] [Translate]

New Warner Releases On The Way
Time: 15:57 EST/20:57 GMT News Source: DVD File/DVD Review Posted By: Byron Hinson

Caddyshack: 20th Anniversary Edition will be released on the 4th April, thankfully it is coming on an anamorphic transfer and includes a few special features such as, documentary with outtakes, rare footage, interviews and trailer. The other comedies due on this date are all anamorphic, plus include bios and a trailer each. Look for Big Bully, Stay Tuned, Major League 2 and Major League 3: Back In The Minors. Two thrillers out on 9th May in the form of Silent Fall and The Crush.

Out on 23rd May is a reissue of Frank Oz's musical version of The Little Shop of Horrors, effectively the same disc just without the alternate directors cut ending. Producer David Geffen has the rights to the alternate ending which is faithful to the stage version, and its the fact he didn't give Warner permission to use it which has caused the reissue. Features for this disc now stand at a directors commentary, documentary, isolated music score, outtakes, deleted scenes with commentary, cast bios, trailers and TV spots.

Warner are also releasing their first DTS discs, starting with remastered versions of old discs on 6th June. Interview With The Vampire will have a video introduction, directors commentary, making-of featurette, still gallery and trailer. Twister will sport directors commentary and 2 music videos, with both these titles containing DTS and 5.1 Dolby Digital soundtracks. RRP for these will be $24.95, whilst the previous versions of these will be discontinued.

The 6th June should see a Lethal Weapon box set containing extended cuts of Lethal Weapon, Lethal Weapon 2 and Lethal Weapon 3, all of course anamorphic and containing 5.1 Dolby Digital and DTS soundtracks. These discs will also be available seperately, price for any of them is still unknown though.

Again on 6th June is PBS title Ken Burn's Baseball, a 10 disc set featuring the entire series and DVD-ROM features for $179.95.

In the distance and land of uncertainty, June could see Seven and Boogie Nights re-released in 2-disc special editions. Also on the remastering board are The Color Purple, The Goonies and Gremlins 2: The New Batch.
---
News Headlines For Monday 14th February 2000
NetFlix - Video Buddy
---
News Headlines For Sunday 13th February 2000
The Iron Giant & Southpark Hitting Region 2
Time: 10:12 EST/15:12 GMT News Source: UK DVD Debate Posted By: Byron Hinson

Southpark: Bigger, Longer, Uncut: For those of you who don't follow all the news sites on a daily basis, the disc is released on March 27 with an anamorphic 2.35:1 picture (and a P&S version for you sickos out there) and comes with 5.1 audio. It also has some extras not included on the region 1 disc (which was released through Paramount), 'What Would Brian Boitano Do?' and three teaser trailers. It's not all good news though - the price is £19.99 and it comes in a Warner snapper!

Warner have managed to get the details for the next big release to us. The Iron Giant will be available to buy or rent on April 17 for £15.99. This animated classic will feature 2.35:1 anamorphic picture and 5.1 audio as well as a few interesting extras.

[Submit News] [Return To Headlines] [Translate]


Time: 10:05 EST/15:05 GMT News Source: Washington Post Posted By: Byron Hinson

Two weeks ago, Twentieth Century Fox and Lucasfilm Ltd. began accepting reservations for the upcoming home release of "Star Wars: Episode I, The Phantom Menace." It will arrive in stores April 4--on videotape only. There it will join the home releases of the other three "Star Wars" flicks--on videotape and laser disc only.

That puts the "Star Wars" series in a very exclusive group, that of popular movies that have never been released on digital video disc. Movie fans, videophiles and home-theater addicts--a rebel alliance, if you will--have reacted with confusion, dismay and anger at the prospect of their favorite movies being available only on the 1970s technology of VHS or the 1980s technology of laser disc.
---
News Headlines For Saturday 12th February 2000
Sony
Rumors
Time: 12:38 EST/17:38 GMT News Source: Gamespot Posted By: Byron Hinson

Sony Computer Entertainment has demonstrated the features of its DVD player to the Japanese press, and new details have been uncovered.

First off, we have now learned that the PlayStation2 DVD player will be activated by a driver - and DVDs will not play without it. The 634 K Driver file is preinstalled in the memory card that comes packaged with the PlayStation2 and will be required to be in the first memory-card slot of the PlayStation2 in order for it to play DVD movies. The driver will also be found on the special utility disc that comes packaged with the PlayStation2, in case users happen to delete it.
---
News Headlines For Thursday 10th February 2000
ActiveDVD Community
---
News Headlines For Wednesday 9th February 2000
Three Kings
---
News Date: Tuesday 8th February 2000
Today's Top Headlines: DVD Consoles
---
News Date: Monday 7th February 2000
Today's Top Headlines: Boys Don't Cry - Imagine
The Mummy Breaks Records In Region 2
Time: 16:04 EST/21:04 GMT News Source: DVD Times Posted By: Byron Hinson

The Mummy has become the fastest selling DVD to date - with an impressive 74,000 sales in its first week according to the R2 Project. This even beats The Matrix by a fair margin. It just shows what a great DVD can do! Congratulations to Columbia/Universal.

Boys Don't Cry
Time: 16:02 EST/21:02 GMT News Source: DVD Den Posted By: Byron Hinson

Fox has announced the release date for their highly popular movie Boys Don't Cry. It will be released on 4/18 without any features other than a theatrical trailer. Expect this disc to be priced at $34.95. Leave it to Fox for charging an arm and a leg just for a DVD.

[Submit News] [Return To Headlines] [Translate]

Imagine An Interactive DVD Featuring Musical Mastermind John Lennon
Time: 15:59 EST/20:59 GMT News Source: Press Release Posted By: Byron Hinson

IMAGINE, the 1971 album by John Lennon and the Plastic Ono Band has now been remixed and remastered at Abbey Road Studios in London, supervised by Yoko Ono, and will be reissued in a new version on vinyl, CD and cassette by Capitol Records on March 28th. The album release coincides with the premiere of a revealing behind-the-scenes documentary, "GIMME SOME TRUTH - THE MAKING OF JOHN LENNON's IMAGINE ALBUM," which examines the intense creative process that took place at Lennon's home recording studio in Ascot, England during the 1971 recording sessions. The 56-minute film, produced and directed by Andrew Solt and executive produced by Yoko Ono, was edited from 16mm film footage shot by John and Yoko and hidden from public view for nearly three decades.
---
News Date: Sunday 6th February 2000
Today's Top Headlines: DVD Genie
---
News Date: Saturday 5th February 2000
Today's Top Headlines: Easter Eggs
---
News Date: Friday 4th February 2000
Today's Top Headlines:
ActiveDVD: The Thing: Collector's Edition: DVD - Re-Review
Time: 16:40 EST/21:40 GMT News Source: Active Network Posted By: Byron Hinson

I have posted my re-review of The Thing: Collector's Edition. Here is a snippet:

There are a number of bonus extras packed onto this DVD, they include an great documentary "The Thing: Terror Takes Shape" which features Carpenter, Russell, Cundey and many other members of the cast, they go into great detail explaining film, special effects etc. The running commentary is also well made, with Carpenter and Russell discussing all aspects of the movie and for once on a DVD, never boring you to death with pointless dribble.

Anchor Bay finally supports Closed Captioning
Time: 15:03 EST/20:03 GMT News Source: DVD File Posted By: Byron Hinson

In what is victory for hearing-impaired people, Anchor Bay has sent us an email that their upcoming Supergirl disc will be their first to employ Closed Captioning. We've heard from the frustration from many of you that no previous Anchor Bay releases contained any sort of subtitle of closed captioning, and I have to admit it was very sad for me to get countless emails expressing anger and disappointment that a hearing-impaired reader couldn't enjoy his or her favorite movie because there was no subtitles or captions. I remember one email in particular from a fan of Halloween, which is also one of my favorite films. They told me they had been waiting and waiting for a great version of the film on DVD, and when it arrived, they could watch it at all because it contained no subtitles or captions. Can you imagine your favorite film coming to DVD in a kick-ass special edition, only to not be able to enjoy it while most everyone else can? It is really a shame, and such an unnecessary one at that.

So while I would normally say "way to go Anchor Bay", quite frankly they should have been doing it all along. I certainly hope Supergirl is the start of an across-the-board support of captioning, and along with Image and Criterion, it seems most of the independents are now supporting captioning of some kind (I believe all the studios currently do). It's about time.

[Submit News] [Return To Headlines] [Translate]

Cygnet and Hitachi Increase Storage Capacity
Time: 15:02 EST/20:02 GMT News Source: Press Release Posted By: Byron Hinson

Cygnet Storage Solutions, Inc., a privately held company, announces that it has increased its shipping volume of DVD-RAM drives that are manufactured by Hitachi America, Ltd.

Since the introduction of Cygnet's InfiniDISC DVD/CD Jukebox, DVD-RAM technology has been a key component to providing a low cost and high-capacity optical disc-based storage solution. Cygnet was the first jukebox manufacturer to introduce and ship a DVD-RAM based jukebox.

Since September of 1998, the use of Hitachi's GF-1050 DVD-RAM drives has offered a reliable way to retrieve information from CD and DVD titles housed within a single unit as well as provide storage for timely and critical data to backup a server's hard drive.
---
News Date: Thursday 3rd February 2000
Today's Top Headlines: Tarzan Problems
Star Trek: TNG On The Way?
Time: 15:30 EST/20:30 GMT News Source: Digital Bits Posted By: Byron Hinson

A trio of sources have checked in with more updates on Paramount's upcoming DVD lineup for early 2000, and there's great news for Star Trek fans. According to our sources, the recently released DVDs of The Original Series episodes have sold better than expected. So much so in fact, that the studio has decided to push ahead with plans to release the complete episodes of Star Trek: The Next Generation on DVD as well! There's no word on street dates, but the first discs should be out by summer. Speaking of Star Trek, the third movie in the series, The Search for Spock, will be released on April 11th. And work is currently underway on The Wrath of Kahn and The Motion Picture. May we suggest that the DVDs include the longer extended cuts of both of these films? The longer cut of Star Trek II has a number of additional scenes, or pieces of scenes (see this listing at IMDB), and has been shown on ABC here in the States.

No recall for Tarzan
Time: 15:26 EST/20:26 GMT News Source: DVD File Posted By: Byron Hinson

When I first heard the details for Disney's Tarzan on DVD, I was excited. Aside from the issue of the rather high price, it seemed to me Disney had all the elements of a great release. They announced both the movie-only and special edition versions at the same time, and infused both with strong features, an anamorphic transfer and 5.0 mixes. Especially coming after the lackluster sales and negative press over their late-1999 animated disc, it really seemed like Disney was finally getting it right...

[Submit News] [Return To Headlines] [Translate]

Bone Collector - March 14th
Time: 15:23 EST/20:263GMT News Source: E-Mail Posted By: Byron Hinson

Universal Studios will be releasing "The Bone Collector" in the middle of next month with a few nice features including both the Dolby Digital and DTS 5.1 audio tracks, letting the users choose without buying extra discs. The disc will also offer an audio commentary featuring the director of the movie as well as a making-of documentary as well as some more of the usual Universal addition like Cast & Crew bios, Trailer and DVD-ROM stuff. Look for it on March 14.
---
ews Date: Wednesday 2nd February 2000
Today's Top Headlines: Decss - Warner
---
News Date: Tuesday 1st February 2000
Today's Top Headlines: Wild Wild West
---
Copyright © 1997-2001 Active Network, Inc. All Rights Reserved. Terms of Use. Privacy Policy.
Forum Software Copyright © 2000-2001 William D. Sossamon. Layout by Byron Hinson. Content written by the Active Network team.