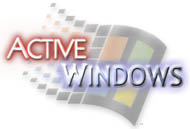 [ Search | Mail Us News | News Archive | Contact | Newsletter | Newsgroups ]
31st January 1999
Daily Update - Intel vs. AMD - Top Games of 1998
C|Net's GameCenter Picks The top games of 1998!
19:00 GMT Source: C|Net

With a big listing of the best games of 1998, this is one comparison you should see if you are a diehard gamer. I wasn't surprised to see Zelda: Ocarina of Time win the best Nintendo 64 game award. Did your favorite game win? Take a look.

Best Newsreader
19:00 GMT Source: C|Net

C|Net has reviewed the top 7 News readers, and has made a decision on the best. If you use newsgroups regularly, this should be a good read for you.

50 Killer Browser Tips
17:39 GMT Source: PC World

We've collected 50 of our best tips to help you take your browser to the next level. Click any of the following seven categories to get on the road to better browsing. [More]

ActiveIE Affiliates Correction
16:30 GMT Source: Dennis Gregory

Since ActiveIE will be moving to ActiveWindows within a month, we've decided not add anymore affiliates to ActiveIE. You can email byron@activeie.com to try for the ActiveWindows affiliates list. Good luck.

Intel vs. AMD article
14:21 GMT Source: Voodoo Extreme

The guys over at Ace's Hardware have popped up an Intel vs. AMD article. Here is a snip:

AMD did not start '99 well: the K6-3 is at least one month late. Meanwhile Intel is ready to launch the PIII three months or even more ahead of schedule. It is clear that Intel made some compromises in order to get the PIII out so fast. Instead of reordering the die to get a 64 KB L1-cache onboard, they only did some minor tweaks to PII core and implemented SSE. The S stands for streamlining or prefetching, but it won't be easy to fully use the memory streamlining features with so little L1-cache. This will limit the performance increase that SSE should offer. Once again, time-to-market was more important than really offering a significant performance increase.

The K6-3 is late but it is still a good performer. Compare the die size (119 mm2) of the K6-3 to the die size of the PIII and the Pentium II mobile (>150 mm2). AMD has the price/performance champ in their ranks once again.

Gateway Snubs Intel And Puts AMD Inside
14:13 GMT Source: PC Week

In one of the most stunning examples yet of PC makers breaking ranks with Intel Corp., longtime Intel loyalist Gateway Inc. is preparing to introduce in March PCs based on the forthcoming K6-3 chip from Advanced Micro Devices Inc. The North Sioux City, S.D., company has been evaluating the chip, code-named Sharptooth, for some time, according to sources, and plans to offer the new computer line at prices unattainable when equipped with Intel chips. [More]

ActiveWindows Daily Update
12:51 GMT Source: Dennis Gregory

We now have a Link Exchange List bot, in which we will email you the daily news at 9 PM EST every day, unless noted the day before. This will begin tomorrow, on February 1, 1999. You can of course still subscribe today. We will be also archiving the news from January some time today for both ActiveWindows and ActiveIE.
---
30th January 1999
OSR - Internet Explorer/NS - PIII
ActiveWindows Chat - February 5th
19:03 GMT Source: Byron Hinson

We will be having another online chat on Friday February 5th at 8PM EST/1AM GMT. We have yet to decide what the topic will be, but you can join us on irc.activewin.com in chat room #activewindows or via our MS Chat page.

Windows Interface For RioGeo Released
17:38 GMT Source: Netigen Web

Remember the controversy that surrounded the release of third-party Rio utilities a few days ago? The main debate surrounded the release of RioGeo, a Windows application that was completely command-line driven. Despite the fact that this program allowed Rio owners to easily resort to piracy, the limiting factor was the interface -- not many people are fully accustomed with DOS commands.

Two days ago, a new version of RioGeo was released. This time, RioGeo 1.4 includes a Windows-based interface. Whether this opens a can of worms for Diamond Multimedia has yet to be seen, but now transferring illegal MP3s is easier than ever.

New Office Tips
14:55 GMT Source: Luis

Added six new Office 97 tips to our Program tips section. We have a number of other tips to start adding to this section in the coming week.

Lines Between Communicator And IE Begin To Blur
12:58 GMT Source: PC Week

The browser wars just aren't what they used to be. Microsoft Corp. plans to release Version 5.0 of Internet Explorer this quarter, and Netscape Communications Corp.'s Communicator 5.0 won't be far behind.

Not too long ago, the two rollouts would have sparked a major mind- and market-share battle. But now, as both companies prepare the next versions of their free and ubiquitous Web clients, the lines between the products are blurring. [More]

Pentium III To Offer Hidden Boost
12:56 GMT Source: PC Week

Intel Corp. is breaking new manufacturing ground with its forthcoming Pentium III processors with an advanced process that should yield low-cost chips that require less power.

The Pentium III, due in March, will eventually be built using the 0.18-micron manufacturing process, superseding the 0.25-micron process, said officials at the Santa Clara, Calif., company. [More]

Microsoft Joins Service Pack Groups
12:54 GMT Source: News.com

C/Net has posted a very short article on the news we posted first yet again yesterday morning (News.com should read us more hehe). The article talks about the blending together of the two groups, then goes a bit pear shaped towards the end talking about service pack features when they are OSR features that have been mentioned on the internet for quite some time.

OSR Build 2136
10:30 GMT Source: ICQ

OSR 1 Testers are reporting high success rates with this new build. If there are any OSR testers that are having doubts about downloading this build because of Beta 2 next week, please get this new build. Testers are reporting its faster, and we have also learned a new Internet Explorer 5.0 version is in it, build 1321.01. This is a major step to the Beta 2 release.
---
29th January 1999
Bugs - OSR/SP - IE Bugs
ELSA Victory II (Banshee) Bios Update
23:59 GMT Source: 3DFiles

ELSA released an updated BIOS for their Victory II board. This board is based on 3Dfx's Banshee 16MB AGP reference design.

Microsoft Readies Handheld OS, Again
22:48 GMT Source: CoolInfo/News.com

Microsoft and its partners will announce the latest version of the Windows CE operating system for palm-size PCs on Monday, including color displays for the platform for the first time. [More]

Microsoft Working On Another Security Patch For IE
22:44 GMT Source: ZDNet

Microsoft Corp. is working on a patch for a patch. In September, the company issued a patch for a security vulnerability in its Internet Explorer browser. The problem, dubbed the Cross Frame Navigate Vulnerability, essentially lets a malicious site run a script that takes control of a second window on a browser.

OSR/SP News Yet Again
22:31 GMT Source: Microsoft/ICQ

Windows OSR testers got yet another new build today (2136) and as we announced First here earlier this week, a week today testers will be able to get a hold of Beta 2. As a note for those of you who are worried if the Service Pack for Windows 98 had been scrapped, you will be pleased to hear that it hasn't - it has just been put back whilst Microsoft push ahead with the release of Windows 98 OSR 1.

Winamp 2.10 Coming Along Nicely
20:51 GMT Source: Netigen Web

Justin Frankel updated his .plan a few days ago with news about the upcoming Winamp 2.10 release. According to the post, this release is progressing nicely with numerous feature reorganizations and bug fixes underway. One notable enhancement is the inclusion of foreign language capabilities -- language packs can be downloaded.

Other updates are listed here: http://www.winamp.com/winamp/finger.html

Pentium III On The Market Already
20:23 GMT Source: AGN 3D

It looks like the Pentium III processors have shown up on the market a little earlier than expected. Pricewatch has posted 10 or so vendors who are selling the processors for as low as $823 (OUCHHH) for the OEM version. If you are interested you can Check Here for the full list of the vendors selling them.

Intel Brings Pentium III Launch Forward
16:20 GMT Source: The Register

The Pentium III and K6-3 battle ratched up a further notch today as it emerged Intel will launch its chip a week earlier than AMD's. [More]

Reshuffle At Microsoft Underlines Windows 2000 Delays
13:05 GMT Source: ZDNet UK

The new head of Microsoft's troubled Windows 2000 project, formerly NT 5.0, has dropped the requirement to use the beta software in a production environment. Brian Valentine, former head of the Exchange Server development, took up the reigns following the unexpected departure of Microsoft vice president Moshe Dunie in December. [More]

Microsoft Licenses Reverb Technology From Waves Ltd.
12:19 GMT Source: Press Release

Today at the International Music Market (NAMM) show, Microsoft Corp. and Waves Ltd. announced that Microsoft has licensed elements of Waves' TrueVerb™ technology for incorporation into future versions of its operating systems. TrueVerb will be integrated into Microsoft® DirectMusic™, a new application programming interface (API) that enables software developers to deliver high-quality interactive music in applications written for the Windows® operating system. [More]

OSR News
11:21 GMT Source: ActiveWindows

Microsoft has transferred all existing Service Pack 1 testers to the OEM Service Release Beta. More reason to believe that OSR is set for for retail release. OSR Beta 2 is set for February 5, 1999 as explained in yesterday's news.

Site News
02:19 GMT Source: ActiveWindows

It has been a slow couple of days for news on the internet it seems, but hopefully things will pick up today. Well we haven't been slacking, we have bought in two new people who will be adding news, updating the downloads section and adding new themes.

Reviews still to come (Once we get around to it) SoundBlaster Live!, Tender Loving Care (DVD Game), Opposite Of Sex, The Truman Show, The Evil Dead (All DVD Movies).

Browser Bugs Abound
02:19 GMT Source: CoolInfo/News.com

Web browsers are fending off a swarm of bugs this week, ranging from minor technical glitches to a major security hole. The security hole in Microsoft's Internet Explorer 4 is a recurring problem for the browser. The software giant patched a similar hole last September, and before that in October 1997. Dubbed the "Cross Frame Navigate Vulnerability" by Microsoft, the hole lets a malicious site author run a script that essentially hijacks a second browser window on the victim's computer. Through that second window, the attacker can view a specified file on the client machine's hard drive. Microsoft's Internet Explorer browser, like others, normally lets the local user find files on the hard drive, as well as Web addresses, through the URL bar.
---
28th January 1999
New Drivers - Geocities - OSR
Diamond Viper V330 Drivers
23:03 GMT Source: AGN3D

Those of you using the Riva 128 powered Diamond Viper V330, will be pleased to hear that Diamond has released some new drivers. The new drivers add DirectX 6 functionality and other bug fixes.

SiS Unveils 128 Bit SiS300 Graphics Chip
22:57 GMT Source: CGO

Silicon Integrated Systems Corporation (SiS) unveiled its 2D/3D graphics accelerator, the SiS300, and the companion video bridge chip, the SiS301. A follow-up to the company's OEM 64-bit 3D graphics accelerator, the SiS6326, the SiS300 is the company's first 128-bit mass market accelerator.

The SiS300 features tri-linear mip-mapping, Direct X 6.0 compatible (Direct3D) multi-texture capabilities, and an internal 128-bit 2D and 3D graphics accelerator engine with the full support for 4, 8, 16, 32 and 64 Mbytes graphics memory through the card's 128-bit DRAM interface. The SiS300 is also AGP 4X compatible.

Combined with the SiS301, the SiS300 claims to provide a high quality video image with industry's latest digital flat panel technologies. The SiS300/SiS301 also claims that it will be the first 3D graphics and video controller that has the LCD transmitter integrated, providing a cost effective interface to the digital flat panel.

The SiS300 will be sampled in February with mass production in April. Pricing for the SiS300 starts at $25.00 in quantities of 10,000 units to OEM manufacturers and retailers worldwide.
Intel Responds To Pentium III Serial Number Concerns
19:28 GMT Source: AVault/CoolInfo

The Adrenaline Vault interviewed Howard High of Intel this morning to address concerns about identification numbers being embedded in upcoming Pentium III processors. He responded to the general public's uneasiness that the scheme could threaten personal privacy and called media coverage to date speculative. The issue has reached a high point since an Arizona state representative announced plans to introduce a bill to ban the sale and manufacture of Pentium III processors in that state. Click here to read the interview

OSR Beta 2 Likely Date
19:24 GMT Source: Microsoft

Microsoft have passed us a likely date for testers to get Windows 98 OSR 1 Beta 2. They have informed us that their aim is to have it ready for next Friday (5th February) so things look to be moving along well, almost in line with the final release of Internet Explorer 5.

Microsoft Wins Extra Time To Fix Java Products
16:32 GMT Source: ZDnet

U.S. District Judge Ronald Whyte granted Microsoft Corp. extra time to make some of its products compliant with Sun's Java. Microsoft's original deadline was February 15.

Yahoo To Buy GeoCities
14:32 GMT Source: Press Release

Yahoo! Inc. is buying GeoCities Inc. for $4.58 billion in stock, creating the world's largest Internet search and directory service.

The deal announced today would give Yahoo! another powerful brand name while helping Geocities reach more Web users. The addition of GeoCities' Internet traffic makes Yahoo the No. 1 gateway to the World Wide Web, according to figures from Media Metrix Inc., a research firm.

New i740 Drivers
13:46 GMT Source: Real3D

The Real3D guys have released new drivers for their i740 based cards.
---
27th January 1999
WebTV - Win 2000
Backup Your Outlook Express Files
22:14 GMT Source: CoolInfo

If you're like me, your e-mail messages and address book are the best record of your contacts and communications. I use Outlook Express, and was slightly shocked to find that the thousands of messages in dozens of folders and hundreds of names in my address book take up close to 200MB of disk space. And I reference them many times every day. If I were to lose them, I'd be more than slightly inconvenienced. And my only protection is a whole-system backup, since Outlook Express doesn't provide a way to back itself up. [More]

CuteFTP 2.8 Final Released
20:28 GMT Source: Netigen Web

The final release of CuteFTP 2.8 and the

first beta of CuteHTML 1.0 have been posted for download.
Diamond MX300 Sound Card Review
19:34 GMT Source: PC Guide

The High-Performance PC Guide has posted a review of the Diamond MX300 sound card. Here is a snippet:

As we can see, the MX300 has the ability to reproduce 320 voices with the help of the included wavetables. There is also the possibility to use downloadable DLS wavetables and use them instead of the ones included. A bunch of digitalized audio effects are also available and they an be cascaded to have two of them used at the same time. All the 9 audio effects included are internally hardware supported by the AU8830. Of course, this soundcard is offering unconditional support for the A3D environmental sound effect developed by Aureal and available on countless 3D games. It is also possible to use 4 different speakers to gain even more profit of the A3D sound effect.

Domain Name Glitch Hits 10,000 Names
14:05 GMT Source: News.com

A Canadian man temporarily gained unauthorized control of more than 10,000 Internet addresses following a glitch that struck a database maintained by Internic, which manages the plumbing for roughly 70 percent of the Internet.

Creative Labs Spins Multiple Music Player Plans
14:01 GMT Source: The Register

Creative Labs was in some confusion yesterday over its commitment to produce a digital music player to rival Diamond Multimedia's Rio PMP300 portable MP3 machine. [More]

Windows NT Could Triple Enterprise Upgrade Costs - Report
13:59 GMT Source: The Register

Our thanks to our good friends at Novell for drawing a recent Giga Information Group report to our attention. By a massive coincidence, the report gives Windows NT one hell of a kicking.

Giga describes Windows 2000 as vapourware, points out that companies therefore have to go with NT 4.0 (which of course is what Microsoft recommends and funds via OEMs as a Windows 2K preparation strategy), and concludes that "a wholesale migration to Windows NT Server 4.0 will cost, on average, two to three times more than upgrading to NetWare 5.0." [More]

Microsoft Shows Growing Momentum For WebTV Interactive Programming At NATPE '99
13:10 GMT Source: Press Release

Visitors here at the National Association of Television Program Executives (NATPE) '99 can see the future of interactive television programming by way of WebTV Networks, Inc., a subsidiary of Microsoft Corp. The company is showing off its broadest-ever range of WebTV services and products - including versions for satellite, cable systems and Windows PCs. It also is announcing new programming partners, and sharing impressive sales and subscription figures. [More]
---
26th January 1999
Intel - Drivers - Office 2000
Microsoft's Flawed Outlook
23:47 GMT Source: News.com

A glitch has been discovered in Microsoft's Outlook 98 messaging client software that lets replies to encrypted emails be sent back unencrypted, the company said.

Toshiba Open To Windows CE
20:34 GMT Source: News.com

The company will adopt the Windows CE OS across a range of products, the first Japanese firm to do so on such a big scale, according to a report.

DirectX 6.1 SDK On CD - Order It Now
20:31 GMT Source: Byron Hinson

Microsoft DirectX 6.1 will be music to your ears! Have you ever dreamed of delivering a great sounding music score that evolved and changed with the activity in your application? With DirectMusic, Microsoft's revolutionary new music technology included in the DirectX 6.1 SDK, your dream has just become reality. The DirectX 6.1 has been released to manufacturing, order now and your CD will be delivered to you as soon as they are available!

Voodoo 3 4000 Info
20:11 GMT Source: CoolInfo

SharkyExtreme has taken a look around 3Dfx and brought back info on the Voodoo 3 4000. Here is a snippet:

... what little we do know about the board is that it will require the use of an (as yet unreleased) Intel Camino chipset. It will also be specifically designed and optimized for Camino in order to take advantage of AGP 4X just in time to compete head to head with nVidia's .25micron TNT2. This is indeed a first for 3Dfx and it seems as though (with 4X), AGP is finally worth more than it's initials and is thus getting full implementation. Remember for both the Voodoo Banshee and the Voodoo3 -2000 and -3000 the board will be compatible with AGP slots but won't support full AGP 2X texturing as 3Dfx will stick with their own memory transfer routine. 3Dfx will time the release of the Voodoo3 -4000 to coincide with Intel's launch of Camino in summer 1999.

Office 2000 To Hit Retail Stores In Late April
20:05 GMT Source: CRW

Microsoft will launch Office 2000 at retail in late April, sources told CRW. The software giant will primarily push three of its five Office 2000 SKUs at retail stores, namely the Office 2000 Premium Edition, Office 2000 Professional Edition and Office 2000 Small Business Edition, sources said. At the same time, Microsoft will also release a minor retail "refresh" of Windows 98 that incorporates bug fixes as well as a Year 2000 fix, sources said. [More]

Microsoft Signs Agreement With Compaq to License Hotmail-Based Communications and Messaging Technologies to AltaVista
13:28 GMT Source: Press Release

Microsoft Corp. today announced it has signed an agreement to license online communications technologies of MSN™ - built on the MSN Hotmail™ Web-based e-mail service - to Compaq Computer Corp.'s newly created, wholly owned subsidiary, the AltaVista Company. The communications platform includes the No. 1 Web-based e-mail service and future communication features. In exchange, Microsoft will use AltaVista Search as the primary Web search engine for the MSN network of Internet services. Each company's technology will be co-branded on the other's site. [More]

New Drivers
13:28 GMT Source: ActiveWindows

Creative has released some new drivers for their Banshee card and there are new S3 drivers for the Savage3D.

Intel Changes Its Mind On PIII Numbers
13:27 GMT Source: The Register

Chip Goliath Intel has caved in to pressure from a concerted attack on its integrity by the US media. Yesterday we reported it could do that if it wanted, and Intel didn't think it was a big deal.

It confirmed this morning it will ship Pentium III (Katmai's) with the serial numbers switched off as default. People can then turn them on again if they want.
---
25th January 1999
Intel - ClearType
ATI's All-In-Wonder 128 Announced
22:19 GMT Source: CGO/CoolInfo

ATI announced today the All-in-Wonder 128 graphics card and TV tuner. The All-in-Wonder 128 will continue the tradition of the AIW series by offering a card with extensive audio and video input and output capabilities.

This latest offering in the AIW series is built around the Rage 128 GL graphics chip, also found in the ATI Rage Fury. In addition to full-featured 2D and 3D capabilities, this Rage 128 GL chip assists in DVD decoding, giving the AIW 128 more extensive video capabilities than its predecessors. Like other cards built on the Rage 128 GL chip, the AIW 128 will be available in both PCI and AGP versions and with either 16MB or 32MB of on-board memory.

The main difference between the AIW 128 and the Rage Fury is the addition of the Rage Theater chip. The Rage Theater chip is an integrated video encode/decode chip meant to be a companion to the Rage 128 GL. For video input, it includes automatic gain control, signal noise distortion reduction, and continuous sharpness control. For TV-out, it features a text sharpening filter and supports composite, S-Video, and SCART-RGB television formats.

The 16MB version of the AIW 128 is sampling to OEMs now and will be available in retail in March at an Estimated Street Price of $249. The 32MB version should be available in the 2nd quarter of '99 at an ESP of $299.

Still Waiting For Windows 2000
20:07 GMT Source: ZDNet

Slipping beta delivery dates are a bad sign. But other evidence is mounting that Microsoft Corp. has its hands full with Windows 2000.

The latest indication of trouble: The vendor is backing off on deployment requirements for companies in its Windows 2000 RDP (Rapid Deployment Program), which to date has pushed participants to use Windows 2000 in production environments prior to the operating system's general release.

Creative Entering MP3 Player Market
20:04 GMT Source: ZDNet UK

Creative Labs has confirmed it is to enter the Internet music arena with the launch of its own MP3 player.

The firm denied it would follow arch rival Diamond Multimedia's lead with a dedicated MP3 player. Instead Creative will make a player to handle "all formats" according to Eion Leyden the company's European brand manager. "MP3 is not going to rule the roost," Leyden said, "we could do a Rio type product but that would be a short-sighted." Leydon hinted the player may even develop into a car audio system.

On the future of the music industry, Leyden predicted the trend towards Internet music would eventually lead to price cuts on the high street: "The music industry should definitely worry about the Internet. Soon there will be official sites to download tracks and in a few years time, we will see a significant shift down in price for retail CDs."

Privacy Center and Junkbusters - Refrain From Buying "Intel"
19:39 GMT Source: News.com

The Electronic Privacy Information Center and Junkbusters call on consumers and businesses to refrain from buying Intel products until the company cancels plans to embed a secrity feature in the Pentium III. The groups say the technology threatens Net-users' privacy. [More]

Microsoft's ClearType Team Is Making Computer Displays Easier To Read
15:09 GMT Source: Press Release

Greg Hitchcock wasn't expecting much when he opened Microsoft Paint one day and rendered a set of random letters on a low-resolution computer display. He was trying out some new code he'd written as part of a promising experiment to make text easier to read on an LCD. His first attempt failed, drawing the characters in a reverse image, like a photograph negative. But after a quick fix, Hitchcock tried the code again and this time it worked. He was stunned. The letters, while still not perfect, were almost unbelievably clear. [More]

OEM's Can Switch Off PIII Serial Numbers -- Intel
13:32 GMT Source: The Register/ActiveWin

Chip giant Intel now says that OEMs will have the ability to switch off a registration number embedded in Pentium III chips. That means the Compaqs, Dells and HPs of this world could ship product without antagonizing US privacy groups. [More]

Intel And The Whole World Confused Over Celeron Slot One Direction
13:29 GMT Source: The Register

It now appears that chip giant Intel is in a considerable state of confusion over the future of Slot One Celerons. Last week we reported, on the basis of Intel information, that Slot One Celerons will continue until the year 2000. (see Intel to keep S1 Celerons until year end). [More]

Intel Says It Won't Track Individuals
13:24 GMT Source: The Register

Intel has denied that security it is building into future versions of its microprocessors will be used to track net usage. But its denial follows a barrage of complaints from end users, and concern has also been expressed by US politicians. [More]
---
24th January 1999
Bugs - Site Updates
Themes Update
20:24 GMT Source: Dennis Gregory

We have made a large scale update to the themes section. Make sure you check it out. It even now includes a computer section.

NeoPlanet Update
17:44 GMT Source: NetiGen Web

We now have confirmation that is certainly is a new build, nothing major - probably just a few bug fixes and updates.

New NeoPlanet?
15:27 GMT Source: CNWX

Not too sure if this is a new build or not - but it is newer than the 398 build on the NeoPlanet site. The build on PCWorld is 406. Download it here.

ActiveDVD
15:16 GMT Source: ActiveWindows

ActiveDVD has updated with a number of new articles. The articles are based on Digital Audio, Regional Coding, Glossary Update and Regional Map.

Site Updates
13:14 GMT Source: ActiveWindows

We have updated the Awards area and completed our weekly update to the Articles section. Later today we'll put up another update for the Themes section, so keep an eye out.

Error: 5 When Playing Microsoft Games
11:42 GMT Source: BugNet

If you receive an error message "Error: 5" when you attempt to start one of the following Microsoft games, you may need to delete the temporary files on your computer.

MS Error 5 Games include Microsoft Monster Truck Madness 2.0, Motocross Madness 1.0, Close Combat: A Bridge Too Far 2.0, Pinball Arcade 1.0, Age Of Empires: Rise Of Rome, CART Precision Racing, Combat Flight Simulator, Golf 99, Revenge Of Arcade and Urban Assault. Here is the workaround: [More]
---
23rd January 1999
Online Chat - OSR
PCI 2.2 Specs
23:58 GMT Source: Sharky/CoolInfo

Sharky Extreme has posted the specs for the new PCI 2.2 standard.

As a member of PCI SIG, Sharky Extreme has learned that the PCI 2.2 specification has been completed and is ready to be implemented. Members of the PCI Special Interest Group can download the specification sheets for not only PCI 2.2 but PCI-to-PCI Bridge Architecture Specification 1.1, PCI Bus Power Management Interface Specification 1.1 and PCI Mobile Design Guide Specification 1.1 as well, or have a CD mailed out to them.

Patch For Outlook Archive Problem Coming Soon
17:57 GMT Source: ActiveWindows

Microsoft® recently learned of an archive fidelity issue in Outlook® that involves potential data loss during an archive process. The problem is that during the archive process, there is a small window of time when archival information is only in memory before being written to the archive personal store (PST) file. If a computer failure occurs at this exact time, the items that are in memory are lost. So, if you were archiving information in Outlook and a power failure occurred, for example, you may notice that when you restart Outlook some of the information you were archiving is no longer in the original folder or in the folder to which it should have been archived. [More]

Dark Side Of The Moon - Review
14:16 GMT Source: Byron Hinson

I have posted my review of SouthPeak Interactive's 6 CD game, Dark Side Of The Moon. Here is a a snippet:

Dark Side Of The Moon relies heavily on a plot, Lee Sheldon doesn't let you down. If you remember The Riddle Of Master Lu (An excellent game and story despite its high level of difficulty). The plot moves fast and sometimes even surprises you, although some dialogue could have been better written.

ATI Rage Fury Review
12:58 GMT Source: FiringSquad

The FiringSquad has posted a review of the new ATI Rage Fury card. Here is a snippet:

Okay, let's cut to the chase here. ATI hasn't exactly been known for cutting edge video cards in the past. The Rage 128 chipset is ATI's best hope for changing their image. It's no coincidence that John Carmack was on stage at MacWorld not long ago extolling the virtues of OpenGL, Macs, and the ATI Rage 128. This is certainly the best video card they've ever released, and for the first time it will be competitive with the current top dogs of the video world.

Diamond To Release New 'Rio'
11:57 GMT Source: NetiGen Web

Diamond Multimedia will soon release a new version of their world-famous portable MP3 player, the Rio. Upcoming features include more file support (including Liquid Audio), a bigger LCD, USB support, and various models that will be available for different kinds of buyers.

This news coincides with an announcement from GoodNoise, that details an upcoming technology allowing CD players and car stereos to play MP3 files recorded on CDs. The Internet music label will work with Adaptec to come up with new conversion software.

Since recordable CDs can hold upwards of 150 MP3 files, this represents a large advantage over the Rio. Then again, its popularity will most likely be hindered by lack of support -- current units won't cut it. Players will require built-in support for the technology.

Site News
11:48 GMT Source: ActiveWindows

Our chat was a surprising success early this morning, good to see that we can organize one even though Byron got PST and EST mixed up hehe.

We have more reviews on the way this weekend and throughout the week, they include the SoundBlaster Live!, Dark Side Of The Moon, Region Selector, Encarta 99 and The Game (DVD).

And another reminder that our newsgroups are finally back up and running.

Microsoft Takes New Pricing Tact
01:17 GMT Source: ZDNet

As its customers deal with an explosion of extranets and electronic commerce, Microsoft Corp. is finalizing a major shift to a usage-based model for key server applications.

The Redmond, Wash., company is rolling out new per-server license options for accessing its software via the Internet. The move could mean significant savings for large customers that are opening corporate databases and other applications to partners and customers. [More]

Fujitsi 4.3 Gig Hard Drive Review
01:06 GMT Source: CoolInfo

The High-Performance PC Guide has posted a review of the Fujitsu 4.3gig hard disk drive model MPC3043AT. Here is a snippet:

We have been very impressed by the transfer rates indices obtainned with this drive even if the Burst mode is not as high as observed on some other drives. The very low noise level generated by this drive is making of it a very pleasant drive to use as it goes almost unnoticed when it runs. The only weakness of this drive is its relatively high operating temperature but we saw worst than this on some drive, so, a sufficient ventilation should ensure safe operating conditions with this drive.

Testers Get New Win 98 OSR
00:59 GMT Source: ICQ

Windows 98 OSR testers have tonight received a new build (2131). As per usual it includes various fixes. But why are we telling you? We have no idea as there isn't much point until the FINAL is released.

ActiveWindows Chat
00:49 GMT Source: ActiveWindows

Just a reminder our chat is just starting on irc.activewin.com at 8 PM EST/1 AM GMT. You can also get to the chat by using our java MS Chat program.
---
22nd January 1999
ActiveDVD - Online Chat - Intel
ActiveNetwork Newsgroups Are Back!
20:29 GMT Source: Byron Hinson

Our newsgroups are back up and running at last you can get to them via the following address news://news.chat-world.com there are a number of different groups for our network sites.

Another reminder about our chat tonight at 8 PM EST/1 AM GMT.

AMD Pushes Date Of K6-3D Forward
19:38 GMT Source: The Register

AMD is now expected to introduce its SharpTooth K6-3D processor earlier than the 24th February. Although a representative refused to say exactly when the processor will be introduced, he did say that the date had been brought forward. AMD is attempting to knock the wind out of Intel's sails when it introduces its Pentium III (Katmai) part at the end of February. [More]

ATI Rage Fury Review
19:34 GMT Source: 3Dnews.net

Fast Graphics has posted a review of the ATI Rage Fury. Here is a snippet:

Looking at the specs of the chipset it could be a twin brother of the Riva TNT chipset from nVidia. TNT does single pass multi texturing, so does Rage 128. TNT supports full screen anti aliasing, so does Rage 128. nVidia supports 32 bit rendering, so does Rage 128. ATI did a pretty good job in making the Rage 128 chipset a head to head competitor with Riva TNT. On paper the Rage 128 is even a bit faster: since it uses a 100 MHz CORE speed it has a theoretical fill rate of 200 Mpixels, while TNT has to do with 180 at it's default clockspeed of 90 MHz. To lure to customers in buying Rage 128 products ATI added a few more features like memory configurations of up to 32 Mb and hardware DVD support.

Iomega Zip 250 Review
19:27 GMT Source: CoolInfo/Computers.com

Computers.com has posted a review of the Iomega Zip 250. Here is a snippet:

Times have changed: 100MB of removable storage just doesn't pack the wallop it once did. It may be enough for archiving and backing up common computer fare like spreadsheets, simple graphics, and HTML files. But if you dabble at all in digital video or audio or if you're simply a pack rat, you're going to need more storage space, and we may have just the solution for you. Iomega's new Zip 250MB drive has more than twice the capacity of the original Zip 100MB drive, it looks and works the same as the original, and it conveniently reads and writes to 100MB Zip disks.

ActiveDVD Launched
15:07 GMT Source: Byron Hinson, Cliff Palmer, Alex Harris

We have launched a new subsection for ActiveWindows today - ActiveDVD. The site is for all of you who use DVD-ROM drives and hardware. This new section will have daily news updates just like this page, along with articles, reviews (A lot posted already) and downloads. Make sure you check it out whether you have a DVD-ROM drive or not (And why don't you?).

Remember to tell us what you think of the new site.

XingDVD 2.0.3 - Review
13:02 GMT Source: Byron Hinson

XingTech were kind enough to send us XingDVD 2.0.3 for review. Here is a short snippet from my review:

Well it is certainly one of the best software decoders I have tried in terms of picture and sound quality, but there are a few problems I have noticed. For one, there is no option Hardware Motion Compensation (ATI) which is a real shame as it can take quite a bit of work off of the processor and boost the quality of the picture.

ATI DVD 1.2 - Review
13:00 GMT Source: Byron Hinson

Posted a review of ATI's DVD 1.2 software player. Here is a short piece from the review:

I'm not going to beat around the bush with this player, the quality of picture and sound is still the best I have seen and heard on any software decoder program, but there are a number of major problems that I would have expected ATI to have fixed by now - yet we are still on version 1.2.

Watch Out -- Here Comes Windows $2000
12:50 GMT Source: The Register

Microsoft would be charging $900, even $2000, for a copy of Windows if it really did have a monopoly, claimed company witness Richard Schmalensee yesterday. Instead, he said, it charges around $50 a pop to OEMs, QED it isn't a monopoly. [More]

Intel Chips To Get Smaller And Cheaper
00:12 GMT Source: News.Com

Intel will graduate to a more advanced processor technology by the middle of the year, a shift that will boost performance, cut costs, integrate more functions onto the processor, and let the company get rid of the "Slot 1" package. The chipmaker today will provide more details on its shift to the 0.18-micron manufacturing process. The micron measurement refers to the dimension of the circuits on a microprocessor. [More]

Microsoft Release New Virtual Machine For IE5 And VS
00:08 GMT Source: (Will Snow) ICQ

Computers running Microsoft® Windows® 95, Windows® 98, and Windows NT® operating systems can now download the latest Microsoft virtual machine (Microsoft VM) for Microsoft® Internet Explorer. This new version (Build 3165, released 1/20/99) can be run with Internet Explorer 3.02 or later.

ActiveWindows Chat
00:05 GMT Source: ActiveWindows

Just a reminder that we will be hosting a chat tonight on irc.activewin.com at 8 PM EST/1 AM GMT. You can also get to the chat by using our java MS Chat program.
---
21st January 1999
Drivers - Reviews
Microsoft Expands Clustering Capabilities Of Windows NT Server 4.0 Enterprise Edition
22:55 GMT Source: Press Release

Microsoft Corp. today announced the immediate availability of the Windows NT Load Balancing Service (WLBS), which expands and enhances the scalability and reliability of TCP/IP-based network services and applications hosted on the Windows NT® Server operating system version 4.0 Enterprise Edition. [More]

Microsoft Issues Word, Forms Patches
22:51 GMT Source: ZDNet

Microsoft Corp. has been working for the past few days to create fixes for a Word 97 bug and an ActiveX Control bug that could allow malicious hackers to tamper with a computer without a user's knowledge. The Word 97 bug was first brought to Microsoft's (MSFT) attention by visitors to the Woody's Office Watch Web site, according to the site's editors. They say the bug is extremely simple to exploit, although Microsoft said it doesn't know of any users who are affected. [More]

Happy99.EXE Virus Info
19:59 GMT Source: Byron Hinson

This is just a note about a virus that is spreading through e-mail and newsgroups. If you receive or open a newsgroup message that contains an attachment called happy99.exe then do not open the file. Doing so will infect your PC with a virus that can damage your registry and also adds the 14kb happy99.exe file to all of your outgoing messages. I hope this helps some of you who have e-mailed me.

Visual Studio 6.0 Service Pack 2 Released
19:37 GMT Source: E-Mail

Microsoft has posted the Visual Studio 6.0 Service Pack 2. There are a number of changes and fixes, here are just a few:

Service Pack 2 includes all of the fixes in Service Pack 1 and specifically resolves an issue that can cause some third party software to behave unexpectedly or crash after the installation of Visual Studio 6.

This service pack also contains the required Visual J++ files needed to comply with the preliminary ruling issued by Federal District Court Judge Ronald H. Whyte.

*Visual Studio 6.0 Service Pack 2 Core Installation

*Visual Studio 6.0 Service Pack 2 Full Installation

Microsoft Add New Registration Wizard To Windows 2000
16:06 GMT Source: ActiveWindows/The Register

Yes - It looks as if Microsoft is putting the same registration wizard that Office 2000 beta testers have been complaining about into Windows 2000. [More]

Does Microsoft Owe You Money?
14:42 GMT Source: ZDNN

What if all computer users who aren't using their preloaded Windows copies tried to get their money back from Microsoft Corp. -- all on the same day?

Abit BX6 2.0 Motherboard Review
13:45 GMT Source: Firing Squad

Firing Squad has posted an exclusive review of the new Abit BX6 2.0 motherboard. Here is a snippet:

The BH6 removed one DIMM socket and the data buffers, and in doing so Abit was able to shrink the size of the board by more than two inches in width (size of the PCB is a major determinant of final motherboard cost). However, the BH6 came equipped with a 5/2 PCI/ISA combination, much better suited for today's PCI-crazed peripherals, and the additional speed settings in SoftMenu II allowed rampant overclockers to push their system to the physical limits. It was fortune for Abit that Intel's amazingly popular Celeron 300A was available around the same time. Most 300A CPUs can be overclocked to an amazing 450Mhz, almost matching the speed of Intel's fastest high-performance chip, the Pentium II 450.

The BX6 was the more advanced of the two boards, while the BH6 accepted some tradeoffs to provide a cheaper, 5-PCI solution for overclockers. The BX6 2.0 changes that and completely eliminates the need to choose between the original BX6 and the BH6. For one, the BX6 2.0 marks the return of 4 DIMM sockets, as well as supporting new 256MB DIMMS. This allows the new BX6 2.0 to accommodate a massive total of 1GB of system SDRAM. The BX6 2.0 also brings back the 6-chip data buffer of the original BX6, which is designed to address RAM stability issues while populating all four sockets. With 1-3 sockets filled, the buffers aren't needed, but once all four sockets are used, the buffers kick in and work to keep memory flow error-free.

S3 Retires Virge
13:36 GMT Source: The Register

Graphics specialist S3 has formally discontinued its Virge graphics acceleration chip thanks to lack of demand. [More]

New Creative Drivers
02:12 GMT Source: ICQ

Thanks to Jimmy for giving us the heads up - Creative has released a number of new drivers onto their website today, they include drivers for DVD, Graphics cards and Webcams. Jump straight to their "What's New" page and download them.
---
20th January 1999
MS Earnings - Drivers - Office 2K
Microsoft Web Tool Exposes Users
23:56 GMT Source: News.com

Some users of Microsoft's Web authoring tool may be publishing more than they intend. Microsoft today acknowledged a security hole in a utility that accompanies its FrontPage Web authoring software. The hole exposes the user's hard drive to intruders who visit the user's Web page. [More]

Intel To Embed ID Numbers In Chips
21:36 GMT Source: ZDNet

Intel Corp. will unveil plans to embed identification numbers in its PC processors on Thursday, according to industry insiders and cryptographers familiar with the company's efforts. In doing so, the Santa Clara, Calif., chip maker could be sounding the death knell for anonymity on the Internet. [More]

Beta Virus For Office 2000 Discovered
20:27 GMT Source: Maximum PC/BetaBites

It appears that a a European anti-virus company has said to have discovered a virus targeting the new office suite. [More]

First Katmai-Optimized Products On The Way Next Month
19:31 GMT Source: IDG

Software vendors next month will take the wraps off the first applications optimized for the Katmai New Instructions featured in Intel's forthcoming Pentium III processors, a senior Intel executive said here on Wednesday. [More]

Buy Office 97 Now And Get Office 2000 Free
19:31 GMT Source: ZDNet UK

According to a Microsoft memo, those who buy Office 97 or any Office 97 application between January 1, 1999 and July 31, 1999, will be entitled to upgrade to the corresponding Office 2000 suite or application for the cost of shipping and handling. This figure is estimated at £10.00 for an individual application and £15.00 for Office for UK users.

The deal is part of the Microsoft Office Technology Guarantee.

Microsoft plans to post this information on its Web site next week.

More New Program Tips and Tricks
14:40 GMT Source: Luis

Updated the Program Tips section yet again, adding more Office 97 and Quicken tips.

New Vortex 1 Soundcard Drivers
13:47 GMT Source: Voodoo Extreme

Aureal has posted some new drivers for Vortex 1 based sound cards. This brings it up to 4.06.1185. You can grab them right here.

Microsoft Earnings Hit New Records -- Keep It Quiet Though
13:30 GMT Source: The Register

Microsoft last night reported record results for its second quarter, but the announcement was more subdued than for any previous quarter. Even 11 hours after the announcement, there was no press release via PRNewswire, as usually happens, and no available recording of the financial analysts conference call with CFO Greg Maffei. [More]

Microsoft's General Manager Of Weblications To Speak At XML Seminar
13:21 GMT Source: Press Release

Xmlu.com, a division of Architag International, today announced that Microsoft's General Manager of Weblications Adam Bosworth will be a featured speaker at the up-coming (TAG) '99 West seminar. [More]
---
19th January 1999
DVD - Terminal Server
AtHome Buys Excite For $6.7 Billion
21:00 GMT Source: MSNBC

AtHome Corp. announced early Tuesday that it has agreed to acquire Excite Corp. in a stock deal valued at $6.7 billion. The deal, first reported by MSNBC late Monday, is one of the largest ever in the Internet sector and is expected to close in the next three months.

ATI Rage Fury 128 Review
20:35 GMT Source: Hardware Central

Hardware Central has posted a review of the ATI Rage Fury 128. Here is a snippet:

Of all the 3D features of the Rage 128 chip, the Twin Cache Architecture seems to stand out the most because it is unique to the Rage 128. The Rage 128 uses an 8KB buffer to store texels that are used by the 3D texel engine. In order to improve performance even more though, ATI engineers have also incorporated a 8KB pixel cache used to write pixels back to the frame buffer.

WordPerfect Adds Voice, Microsoft Compatibility
20:31 GMT Source: InfoWorld/CoolInfo

With the beta 2 release of WordPerfect Office 2000, Corel makes it clear that it does not expect to supplant office suite heavyweights Microsoft Office and Lotus SmartSuite. Instead, the next version of Corel's office suite represents what may be a last-ditch effort to hang on to an already very small slice of the office suite market. One of the most highly touted features in this beta release of WordPerfect Office 2000 is enhanced compatibility with those competing products. [More]

ActiveWindows Chat Update
20:23 GMT Source: Byron Hinson

Updated the page which holds the information about our upcoming January 22nd chat. We have added a Java MSChat area that will make it easier for some people to connect to.

Macromedia Delivers Shockwave 7
20:01 GMT Source: Press Release

Macromedia, Inc. (NASDAQ: MACR) today announced that Shockwave(TM) 7, a major new release of the company's popular Web player, is now available for download at no charge from the company's Web site. Shockwave's high performance architecture delivers the richest interactive multimedia experience available on the Internet today. Shockwave 7 boasts an impressive array of new capabilities, including an auto-update feature that ensures Web surfers will always have the latest player. The new version also downloads and starts faster than ever before, providing easy access to interactive multimedia Web experiences regardless of connection speed. Consumers are invited to download the free Shockwave 7 Web player from Macromedia's Web site at www.macromedia.com. [More]

Microsoft, 3Com Team On Net gear
16:13 GMT Source: News.com

Microsoft and 3Com said today that they will combine efforts to build networking equipment that uses Microsoft's Windows operating system. 3Com plans to integrate Microsoft's Windows NT Embedded operating system into its gear for public carriers and service providers, embed Windows 2000 Server into its LAN switch line, and will collaborate with Microsoft on performance and desktop management offerings, along with home LAN and broadband technology.

DirectX 6.1 Comparison
14:35 GMT Source: Giki's Gold

Giki's Gold has posted a comparison of DirectX 6.1 vs DirectX 6.0. The comparison includes benchmarks from a few different DirectX 6 based games and more.

New Program Tips and Tricks
14:23 GMT Source: Luis

We have updated the Program Tips section yet again, adding more FrontPage 97, Office 97 and Quicken tips.

Intel, Macromedia team for effects
12:47 GMT Source: News.com

Macromedia's Director 7 animation authoring software and the corresponding Shockwave 7 player will feature Intel's Web Design Effects software, the firms say.

Microsoft To Bundle Terminal Server With Win2K
12:42 GMT Source: The Register

Microsoft has confirmed the new Windows NT Terminal Server pricing structures revealed here yesterday (MS Terminal Server policy collapses), and has committed to shipping the next edition as standard with Windows 2000. Terminal Server is to be integrated as of Beta 3 of Windows 2000, which is now due in April. [More]

Matsushita Slams DVD+RW Gang Of Three
12:37 GMT Source: The Register

A senior executive at Matsushita-Panasonic has hit out at the DVD+RW group of three, made up by Philips, Sony and HP, for failing to produce anything but press releases. [More]
---
Do You Have Any Windows Based News? Just e-mail Us!