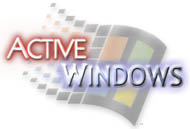 [ Search | Mail Us News | News Archive | Contact | Daily Update | Newsgroups | Poll Archive ]
News Date: Sunday 14th March 1999
Today's Top Headlines: Intel - Linux - Office 2000 - New Poll - Chat - New Tips
NetMeeting 3 Public Beta Due April
Time: 19:07 GMT Source: ActiveWindows Posted By: Byron

All of you NetMeeting fans with be pleased to hear that we have been told that NetMeeting 3 will have its first public beta this coming Mid-April. It will sport a great new look and a number of new features and perhaps be renamed Windows NetMeeting.

New Windows NT Tips Added
Time: 15:33 GMT Source: Luis Posted By: Byron

Luis has posted a number of new Windows NT based tips. You can check them out right here. We also have some new Windows 95 and WinZip tips on the way this week too.

New Poll - IE5 Chat
Time: 12:42 GMT Source: ActiveWindows Posted By: Dennis

We have a new poll. The Poll Archive hasn't been updated with the old poll, but it will be as soon as possible.

We have updated our Chat page. We will be chatting March 17th at 6 PM to the time IE5 will be released, which we are still waiting for. We will post more and more information about this chat as time goes on.

Office 2000: Worth The Bother?
Time: 10:38 GMT Source: PC World Posted By: Byron

PC World has also posted an article/review of Office 2000. Here is a snippet:

All the applications--particularly Word, Access, Excel, and Outlook--contain genuine improvements, and we like some of the new Web tools. Microsoft has also reduced the native file-format incompatibilities that riled early adopters of Office 97, though you'll likely run into snags with Access 2000 and HTML formats. Casual users, however, may not notice much difference in Office 2000 and shouldn't rush to upgrade. And some serious flaws, including haphazard browser compatibility, questionable tweaks to the interface, and seemingly half-finished workgroup features, turned us off.

Getting Started With Linux
Time: 10:30 GMT Source: PC World Posted By: Byron

PC World has posted a great in depth article on how to get Linux up and running. Here is a snippet:

Are you looking for a fast, reliable, inexpensive operating system that can serve multiple users, act as an Internet server, and support a slick graphical interface? You're looking for Linux. Every day thousands of new users discover the power of this open source operating system, which has its origins in UNIX. What makes them curious in the first place? First, there's a strange rumor circulating that Linux never crashes. That's a bit of an exaggeration, but it's almost the truth: It's very hard to crash a Linux system. Some installations have been known to run for years without a reboot. Linux also runs on older machines that can't handle Windows 95 or 98; it will run beautifully on that old 486 gathering dust in the closet. And of course, some folks are interested in Linux just because they don't want Bill Gates's vision of personal computing ruling their lives.

PSN Exists In All 0.25 Micron Intel Chips
Time: 10:20 GMT Source: The Register/Netigen Web Posted By: Byron

An architect who currently works for Intel has confirmed what everyone was beginning to suspect -- every 0.25 micron Intel chip has the PSN (personal serial number). When word spreads across the Internet, Intel will be looking down the barrel of a fully loaded PR nightmare.

The chip designer, who revealed the news under strict conditions of anyonymity made the claim that "any 0.25 micron core including the Pentium II, all Celerons and all current Xeons have had serialisation ever since 0.25 micron technology started." This means that Intel has been shipping products with the serialisation number switched off. The only exception is the Tillamook P5 0.25 micron parts, he said.

But why didn't Intel tell us and the whole world what it was doing then, and why? It seems that maybe it just thought it would lump in the PSN announcement to co-incide with the introduction of the Pentium III.
---
News Date: Saturday 13th March 1999
Today's Top Headlines: IE5 - ActiveIE - ActiveHardware Launches - IE5 Gold - Gamestock 99
Upcoming Reviews
Time: 21:45 GMT Source: ActiveWindows Posted By: Byron

We have a number of new reviews coming up both this week and next across all of our sites, so here comes the list: Sigma Hollywood Plus DVD Decoder Card, DVD-RAM Drive, The Exorcist DVD, Urban Legends DVD, Sim City 3000, REAH, Championship Manager 3, Voodoo 3 Preview and Internet Explorer 5 Gold.

Welcome ActiveIE Users
Time: 20:44 GMT Source: ActiveWindows Posted By: Byron

As we start the change over of ActiveIE to ActiveWindows. We have decided to redirect you to the main ActiveWindows site. The new ActiveIE site will go online March 18th.

ActiveHardware Launched
Time: 20:40 GMT Source: ActiveWindows Posted By: Byron

Matt has launched his ActiveHardware site. Check it out, this site will keep you all up to date with the latest in hardware reviews and articles.

Internet Explorer 5 Goes Gold
Time: 20:40 GMT Source: Wugnet Posted By: Byron

WinInfo is reporting that Internet Explorer 5 has now officially gone gold (Final) and will be released next week. Here is the snip:

It's done! According to sources close to Microsoft, the long awaited Internet Explorer 5.0 has been released to manufacturing, and will be mailed to anyone that pre-ordered the CD version starting Monday. And next Wednesday, anyone with an Internet connection will be able to download IE 5.0 from the Microsoft Web site.

While Internet Explorer 5.0 looks a lot like its predecessor, it's a vastly improved suite of products. I'll have a full review of IE 5.0 ready for the launch next week.

We're Back
Time: 20:26 GMT Source: ActiveWindows Posted By: Byron, Cliff, Dennis

Yes!!!, all our problems have been sorted out. Expect everything to be up and running in the next few minutes along without major news updates.

PC Retailers sued over Y2K
Time: 11:51 GMT Source: MSNBC Posted By: Bob

THE ACTION — WHICH NAMES Circuit City, Fry's Electronics Inc., The Good Guys Inc., CompUSA Inc., Office Depot Inc., Staples Inc. and OfficeMax Inc. as defendants — alleges the businesses violated California's Unfair Business Practices Act by failing to tell customers whether their products can recognize the date change from 1999 to 2000.

IE 5 will browse and broadcast
Time: 11:51 GMT Source: ZDNet Posted By: Bob

Internet Explorer 5.0, earmarked for release on March 18, will include a "radio" button in its toolbar, sources at the company said. This will let the user click directly to a page offering a customizable online audio tuner, which will offer pre-set links to audio content from National Public Radio, CNN, the BBC, and the House of Blues, according to sources

HP tries another tack against Java
Time: 11:47 GMT Source: ZDNet Posted By: Bob

Hewlett Packard(NYSE:HWP) is contributing compatibility tests for its Chai Java clone to an open-source Java compatibility testing project called Mauve, according to other Mauve partners.

Net taxes look likely
Time: 11:42 GMT Source: ZDNet Posted By: Bob

WASHINGTON -- A key lawmaker predicted Friday that Internet sales ultimately will be subject to state and local taxation.

Microsoft: No big surprises this quarter.
Time: 11:39 GMT Source: News.com Posted By: Bob

In a recent teleconference for analysts, Microsoft Corp. [NASDAQ:MSFT] described a business continuing on course with no big surprises. But the picture was ambiguous enough to invite conflicting interpretations.

Long awaited domain application released
Time: 11:33 GMT Source: News.com Posted By: Bob

For companies hoping to cash in on the ".com" registration bonanza, the waiting is over. After months of wrangling, the Internet Corporation for Assigned Names and Numbers, a nonprofit corporation charged with privatizing administration of the Net's addressing system, has released the long-awaited application for becoming a domain registrar.

Gamestock '99: Microsoft's love-in
Time: 11:30 GMT Source: CNN Posted By: Bob

What do '60s-style love-beads and computer games have in common? Absolutely nothing! Yet, every year Microsoft hosts Gamestock--a press event that shows off its latest gaming lineup, complete with an amusing "flower power" theme--at its Redmond, Washington, campus.

AT&T, Lucent sued over Y2K problems
Time: 11:25 GMT Source: CNN Posted By: Bob

A New York law firm has launched a class-action lawsuit against AT&T and its spin-off Lucent Technologies on behalf of individuals or organizations who use the companies' telecommunications equipment that isn't Year 2000-compliant.

AOL/Netscape deal approved by DOJ
Time: 11:15 GMT Source: News.com Posted By: Bob

The Justice Department has approved America Online's proposed acquisition of Netscape Communications, as well as the strategic alliance between AOL and Sun Microsystems, a spokeswoman at the federal agency said.
---
News Date: Friday 12th March 1999
Today's Top Headlines: Copyrights - Site News - WindowBlinds - Disk Cleanup - Office For Linux? - MS To Split
Site News and Copyright Stuff
Time: 23:59 GMT Source: ActiveWindows Posted By: Byron, Cliff, Dennis, Jonathon, Matt

Hi all. We have updated a few bits and pieces on the site, including links etc. As was mentioned earlier in the day, we have some new sites coming on the way, but a couple of them may now be delayed due to complications which will hopefully be sorted out this week.

We have also posted the correct copyrights across the site so everyone knows who to contact when it comes to content, reviews, images etc incase you would like to use them on your sites.

IE 5 Will Browse and Broadcast
Time: 23:59 GMT Source: ZDNet Posted By: Byron

Microsoft Corp.'s next-generation Web browser will include an online radio tool that will allow users to press buttons to switch from "station" to "station," similar to a car radio, ZDNN has learned.

Internet Explorer 5.0, earmarked for release on March 18, will include a "radio" button in its toolbar, sources at the company said. This will let the user click directly to a page offering a customizable online audio tuner, which will offer pre-set links to audio content from National Public Radio, CNN, the BBC, and the House of Blues, according to sources.

The browser will also incorporate a Web events listings area, providing links to live and archived audio and video.

Online Ad Expenditures to Reach $7.1 Billion by 2002
Time: 22:52 GMT Source: Internet News Posted By: Bob

Driven by big gains in PC penetration and Web usage, Web/online advertising expenditures are predicted to reach $7.1 billion by 2002, according to a new industry study.

Mexico: Y2K Head Start
Time: 22:46 GMT Source: Fox News Posted By: Bob

Mexico has a head start over many other governments and expects to inoculate all of its computer systems against the millennium bug six months before the year 2000 begins, a senior spokesman said.

Viper V770 TNT 2 Preview
Time: 22:38 GMT Source: Sharky Extreme Posted By: Byron

Sharky Extreme has posted a preview of Diamonds Viper V770 TNT2. Here is a snippet:

The 3D feature set is as you'd expect similar to Nvidia's TNT chipset. The main benefit of the Ultra TNT2 over any past or present 3Dfx board lies within its ability to utilize larger texture sizes. The Ultra TNT2 is capable of handling textures up to 2048x2048 as opposed to the Voodoo3's more limited 256x256. The 16-bit image quality of the TNT2 is clearly superior to that of the any 3Dfx based product- including the Voodoo3 (see composite screenshots below). The TNT2 also has the ability to shift these larger textures with its full support for AGP texturing (the Voodoo3 doesn't support this feature and uses its own proprietary DME). As stated above, the Ultra TNT2 supports AGP 4X and will thus take full advantage of Intel's forthcoming Camino chipset, where as the current Voodoo3 3500 does not (3Dfx has stated that their Voodoo3 4000 will support AGP 4X bus speeds). You could argue that the Ultra TNT2 is a 'little more future proof' in that respect. No doubt id's Brian Hook will tell you that Quake III Arena harbors a 24-bit palette and 512x512-texture resolution. This is where the TNT2 will really shine in comparison to a Voodoo3. The same can be said for Epic's Unreal Tournament.

FTC Moves on Net Fraud
Time: 17:35 GMT Source: ABC News Posted By: Bob

Type "get rich quick" into an Internet search engine, and dozens of Web sites appear guaranteeing big money in a short time.

Microsoft backs Antitrust Beef
Time: 17:32 GMT Source: ABC News Posted By: Bob

Microsoft is reportedly joining a group of Web-based travel agents who will ask the Justice Department to investigate possible antitrust violations by the nation's airlines.

Microsoft pushes Internet in China
Time: 17:28 GMT Source: ABC News Posted By: Bob

Microsoft, eyeing a restricted but rapidly growing computer market in mainland China, said today it will start offering systems to let the Chinese download movies, music, e-mail and other services.

Intel admits PII serial snafu
Time: 17:12 GMT Source: MSNBC Posted By: Bob

PC chip giant Intel Corp. admitted on Wednesday that its controversial processor serial number had been inadvertently included in one of its lines of mobile Pentium II processors.

Shockwave password bug fixed
Time: 17:12 GMT Source: ZDNet Posted By: Bob

Macromedia Inc. said it's fixed a hole in its Shockwave 7 player that could let the company view users' passwords and other private information.

Motorola sues Intel
Time: 17:12 GMT Source: ZDNet Posted By: Bob

Motorola Inc. said it sued Intel Corp., accusing the rival semiconductor maker and a former Motorola executive of misappropriating trade secrets.

FCC: The Net' Shall Remain Free
Time: 17:05 GMT Source: Wired Posted By: Bob

In the three weeks since the Federal Communications Commission settled a dispute involving how phone companies pay each other for connecting calls to the Internet, William Kennard's inbox has been overflowing.

Microsoft Admits to Privacy Blunder
Time: 16:20 GMT Source: Wired Posted By: Bob

Microsoft knows its customers. Perhaps it knows them better than it should. Redmond admits that it collected registration data from individuals and sent it on to its Web site. Now the company promises to change the way users are identified.

New Drivers
Time: 16:06 GMT Source: AGN 3D Posted By: Byron

ELSA has posted new drivers for their Banshee powered Victory II video card. You can download the drivers from their site here. Next we have Matrox who has posted v3.49 of its unified Bios for their graphics cards. You can download that here.

Microsoft To Take Hit On Office 2000 Delay
Time: 16:01 GMT Source: News.com Posted By: Byron

Microsoft expects to report a $400 million revenue shortfall in the March quarter leading to total sales of $4.2 billion, well below analyst projections, because of a delay in the introduction of Office 2000 word-processing and spreadsheet software.

Microsoft To Split Into Four Next Week
Time: 16:00 GMT Source: News.com Posted By: Byron

The software giant reportedly is expected to announce next week a long-anticipated reorganization that splits the company into four major groups.

MS Planning A Windows 98 Follow Up?
Time: 15:59 GMT Source: The Register Posted By: Byron

In among the rumours that Microsoft's long-expected split into four divisions (Earlier story) is due to take place next week there's an interesting little nugget - according to the Wall Street Journal, which today chases after a story that first broke surface over a month ago, senior VP and butterfingered video impressario Jim Allchin is to "retain responsibility for the forthcoming Windows 2000 operating system, as well as the successor to Windows 98."

If this is true, then it takes us a little nearer confirmation of the stories that the planned convergence of operating systems at Win2k stage has been cancelled. MS' previously stated intention was for Windows 98 to be the last of the line, and for Win2k to provide the standard business platform for both clients and servers. Just to make it confusing, of course, there's also record of an intention to produce a consumer version of Win2k/NT, so the plan as was catered for convergence, followed by a swift divergence again, but based on the new code base.

How To Use Disk Cleanup
Time: 15:49 GMT Source: PCVelocity Posted By: Byron

PC Velocity has posted an article all about how you use the Disk Cleanup program within Windows 98. Here is a snippet:

The process of cleaning up files left behind on your system has always been a task left as a last recourse when you've been hit with the reality that you don't have enough hard drive space to install that new program you've just purchased. Windows 98's Disk Cleanup has simplified the tedious task of searching the hard drive for files and deleting them for you. How does it free up space?

WindowBlinds Note
Time: 11:19 GMT Source: ActiveWindows Posted By: Dennis

You may only download WindowBlinds 0.61 unless you are an Object Desktop subscriber. This may make things a lot easier for your to understand why the website wasn't responding. Object Desktop is Stardock's Shell addon.

Also, WindowBlinds 0.62 has been made, but because of the crash problem, it's been kept internally. Also, we have a work around for your WindowBlinds 0.61 users for the crash problem. Put the OLD (0.50.3) wbload.exe in the 0.61 directory. All the features are in the wblind.dll, so it won't impact the new features, but because the problem is in the wbload.exe, they have told us that the 0.50 wbload.exe is the one to use.

WindowBlinds 0.70 is the next public release. We will keep you updated, as always. We will also be reviewing Object Desktop in the coming weeks so be ready for that.

MS Office For Linux?
Time: 10:29 GMT Source: Sm@rt Reseller Posted By: Byron

Could Microsoft Corp. (Nasdaq:MSFT) be doing the unthinkable in porting Office to the Linux operating system? Developers say all the signs are there. Microsoft says it can't comment. Didn't Microsoft say the same when it was asked whether it was developing a version of Microsoft Office in Java -- which later turned out to be the case?

WindowBlinds 0.61 Test Release Posted
Time: 10:24 GMT Source: NetiGen Web Posted By: Byron

Yesterday a pre-release version of WindowBlinds 0.61 was posted on the Object Desktop test site (http://od-test.stardock.net). This release still contains a critical issue that can cause WindowBlinds to crash on loading -- once this problem is resolved, the build will be posted directly on the Object Desktop site.

Despite the aforementioned issue, 0.61 appears to be an marked improvement over 0.50.3 which was released early last week. Several programs no longer need to be excluded, window positions are once again remembered, and the Control Panel glitch has been fixed. If and when this build will be publicly released has not yet been determined.

Site News
Time: 10:20 GMT Source: ActiveWindows Posted By: Byron

We are currently looking into a number of new things for ActiveWindows. My plan is to have the new Internet Explorer section (ActiveIE) moved over to http://www.activewin.com/ie on March 18th to coincide with the release of IE5. We are also currently completing a layout (Probably the same as this one and ActiveDVD) for ActiveGames, a news and reviews site for all you PC Gamers out there.

On another note it is Comic Relief day here in the UK (Comedians doing stuff for the needy in Africa) and I'll be doing some stuff for it today so don't worry if you don't see me posting as much ;o).
---
News Date: Thursday 11th March 1999
Today's Top Headlines: Site Update - S-Video - PII - Windows 98 Bug - Shockwave - PSX 2
---
News Date: Wednesday 10th March 1999
Today's Top Headlines: Site Downtime - Creative and Sigma - Netscape - NT4 SP5 - DirectX 7 Preview - IE5 - New G200 Drivers - NT Glitch
Site Downtime
Time: 23:59 GMT Source: ActiveWindows Posted By: Bob

The Active Windows Team would like to apologize for any inconviencies you've had with the network downtime that has occurred tonight. One of the wires in our new connection lines physically shortened out, and we had to wait until the phone company went down the manhole and fixed it. We are not expecting anymore problems and we hope you enjoy the new double bandwidth speed throughout our network.

There was also a note on the front of the site just before that which stated that the site was going to close on April 1st, that was a mistake by someone here that has been fixed, it is just on of our old servers closing down on that date not anything to do with this site at all. Sorry for any problems.

You Can't Get Away From The Office
Time: 21:13 GMT Source: MSNBC Posted By: Byron

So you want to rid yourself of Microsoft products once and for all. Maybe you convert all the computers in your office to the Linux operating system, or FreeBSD, or even Unix. You even retrain everyone to use Corel's WordPerfect. You are a Microsoft-free zone. That works fine, if you're living on a desert island. But if you must communicate with other businesses, they will inevitably e-mail you a Word document or an Excel spreadsheet. And that's when you'll discover that the place to look for a Microsoft monopoly isn't Windows, it's Office suite applications.

Microsoft Confirms Windows NT Glitch
Time: 21:06 GMT Source: News.com Posted By: Byron

Microsoft has confirmed a security vulnerability in its Windows NT operating system that could allow unauthorized access to sensitive information in administrator files. The news comes just two days after Microsoft acknowledged that a feature in its Windows 98 operating system can be used to collect information on authors of electronic documents without their knowledge and vowed to fix the problem. (See related story)

Businesses Using IE 5 Report Cost and Productivity Gains as Microsoft Prepares for Launch
Time: 14:24 GMT Source: Press Release Posted By: Byron

As recently as two years ago, most corporations didn't devote much time or effort to picking a Web browser. Back then, IT planners were likely to view the online world as more nuisance than necessity. They worried that the Web was a time-waster, used for tracking sports scores and stock prices instead of communicating with colleagues or gathering information about customers and competitors. As a result, the corporate browser of choice was simply the one that came loaded on a new machine, or that more savvy users downloaded from the Web.

Leading Corporations Worldwide Choose Internet Explorer 5
Time: 14:22 GMT Source: Press Release Posted By: Byron

Microsoft Corp. today announced that leading companies in industries ranging from pharmaceuticals to finance are already choosing Microsoft® Internet Explorer 5 for companywide browser deployment. These companies, comprising more than 300,000 desktops, are adopting Internet Explorer 5 because of the improved productivity and reduced cost of ownership it will offer through its premier ease of use, powerful deployment and management tools, and its unmatched ability to create rich enterprise applications.

New G200 Drivers
Time: 14:18 GMT Source: Gamespot Posted By: Byron

Matrox has released new Win95/98 drivers for their G200 powered Millennium board.

DirectX 7 Preview
Time: 10:46 GMT Source: Gamespot Posted By: Byron

Gamespot has posted a preview of DirectX 7.0. Here is a snippet:

The day before Microsoft's Gamestock event, I sat down with Kevin Bachus, program product manager for DirectX. We spoke about DirectX 7.0, and he shared a little insight into next year's DirectX 8.0. I noted that things had been fairly quiet on the DirectX front. Bachus chuckled and said, "Everyone's been saying that, though I'm not sure why. I think it's because we didn't have a Meltdown event in February." (Meltdown is the event where software and hardware developers get together and test their products on the newest version of DirectX.)

DirectX 7.0 is taking shape very nicely. Bachus noted that Microsoft was still on track for delivering the first beta in the March/April time frame, with the final product shipping by mid to late summer. "It's pretty much the same schedule as any other year," he noted.

Most of the development work for DirectX 7.0 is taking place on beta versions of Windows 2000. In fact, Windows 2000 is the target platform for game developers. "The goal is for developers to use Windows 2000 for the development platform but still target the titles for Windows 95/98."

Microsoft Promises Much For Windows 2000 Beta 3
Time: 10:42 GMT Source: Infoworld Posted By: Byron

Beta 3 of Windows 2000, which Microsoft has targeted for wide release in April, will go a long way toward fixing many of the problems reported in earlier versions of the next-generation operating system, a key Microsoft executive said Monday. Since Beta 2 of Windows 2000, formerly called Windows NT 5.0, was given to testers in August 1998, Microsoft has identified several areas of concern that it will fix in Beta 3, according to Yusuf Mehdi, director of marketing for Microsoft's Applications and Internet Client Group.

Among the problem areas were compatibility with existing applications; the upgrade from Windows 9x systems; device coverage in Windows 2000 Professional, the OS formerly known as NT Workstation; the large memory footprint; installation woes with Active Directory; and a lack of Component Object Model+ (COM+) integration in Windows 2000 Server, Mehdi said at a briefing for journalists at Microsoft's headquarters.

Netscape Announces Plans To Integrate XML
Time: 10:33 GMT Source: Press Release Posted By: Byron

Netscape Communications Corporation today announced that it will integrate comprehensive support for XML across its portfolio of e-commerce applications. This process is enabling business customers to harness the benefits of XML to streamline interoperability between companies to better manage their commerce foundation in the Net Economy.

Continuing its ongoing support for open standards, Netscape is leveraging XML, a common language for doing business on the Internet, to build real business solutions for fast, flexible interactive communications. Support for the XML language is a key ingredient to Netscape's e-commerce strategy that will enable new cross-company business models. Netscape's implementation of XML will support e-commerce transactions, business processes and catalog exchanges.

Microsoft Readies Another NT4 Service Pack
Time: 10:33 GMT Source: Smart Reseller Posted By: Byron

Microsoft Corp. began distributing Tuesday its first beta release yet another service pack update to its NT 4.0 operating system. The release follows on the heels of Microsoft's updated Service Pack 4, which it posted to its Web site in mid-February. Microsoft says Service Pack 5, the first beta of which will go to 500 customers, is not a required update, but will include fixes related to Dial-Up Networking, a new System Preparation Utility and various setup and installation issues. It also will include a Year 2000 update related to the Microsoft System Information Tool.

New Creative Dxr3 To Use Sigma Designs Based Card?
Time: 10:24 GMT Source: CBS Posted By: Byron

It now looks sure that Creative will use the Sigma Designs based MPEG DVD decoder card as the basis for their new Dxr3 card due out within the month. [Read More]
---
News Date: Tuesday 9th March 1999
Today's Top Headlines: Outlook Archive Patch - Communicator - AT&T Deal Approved - Microsoft Stocks
---
News Date: Monday 8th March 1999
Today's Top Headlines: Windows ID Numbers - Hardware ID - Software Rental - Netscape Bug - Intel Deal - Stocks Up - AMD Laptop
AMD Debuts New Laptop Processor
Time: 21:43 GMT Source: Andover News Posted By: Dennis

AMD today introduced the Mobile AMD-K6(R)-2 P processor with 3DNow!(TM) technology. Available in clock speeds of 380 MHz, 366 MHz, and 350 MHz, the new processor has the highest clock speed of any mobile CPU available today.

Tech Stocks Up
Time: 21:33 GMT Source: ZDNet Posted By: Dennis

Techs gained at midday Monday in a mixed day for the broader markets. The Nasdaq rose 30 to 2,367 and the @Net gained 17 to 770. The Dow Jones industrial average dipped 32 to 9,703. Intel Corp. rose 3 7/8 to 118 1/2 after the FTC reached a proposed settlement in its antitrust suit against the chipmaker. Advanced Micro Devices Inc. (NYSE: AMD) rose 7/16 to 18 7/8.

Intel, FTC Deal made
Time: 21:29 GMT Source: News.com Posted By: Dennis

Lawyers for Intel and the Federal Trade Commission today filed a joint motion to delay start of their antitrust trial so that commissioners can vote on an eleventh-hour settlement the two parties reached over the weekend.

After the news broke, one of the companies central to the case, Intergraph, says it will continue to pursue its own legal action against Intel.

Netscape Fights Browser Bug
Time: 21:23 GMT Source: News.com Posted By: Byron

Netscape is moving to patch a browser security hole that exposes a variety of information on users' hard drives, the company said today. The bug in Netscape Communications' Communicator browser can reveal the content of HTML files, cache, and browsing directories. The bug exposes only parsed HTML files, meaning that it reveals only what the Web page visitor would see and not the underlying source code.

Microsoft-HKTel To Offer Software Rental
Time: 21:22 GMT Source: Reuters Posted By: Byron

Microsoft Corp and Hong Kong Telecommunications Ltd. will announce an Internet deal on Tuesday to allow computer users to rent software and download films, a Hong Kong newspaper said on Monday. According to the newspaper, the new service would allow users to rent a wide range of software from Hongkong Telecom's computer at low cost for one-time use, the newspaper said without naming any sources. Applications such as Microsoft Word could be downloaded almost as quickly as if the software was on the home computer's hard drive, it said.

McAfee Debut Customized Browser
Time: 17:41 GMT Source: PC World Posted By: Byron

McAfee Software on Monday debuted its new customizable Web navigation tool, WebView, a free download designed to give McAfee customers a customizable browser, while also acting as a potential conduit for future McAfee software updates and news.

WebView works as a kind of modified Web browser with a separate e-mail client and a few Web utility features thrown in. It's a complicated arrangement: WebView is actually a slightly specialized version of the NeoPlanet "browser shell" program, which is based on Microsoft Internet Explorer.

Windows 98 Sends Hardware ID To Microsoft
Time: 17:33 GMT Source: Reuters Posted By: Byron

Microsoft will fix a flaw in Windows 98 that allowed the software giant to collect unique computer identifying information without a user's knowledge, company executives said on Sunday. But a software programmer who detected the problem said he remained concerned Microsoft was amassing a huge database that theoretically could be used to track down the authors of individual documents. Rob Bennett, a group product manager at Microsoft, said the company learned on Friday that Windows 98 users were transmitting a unique hardware identification number during the registration process--even when they specifically elected not to send data about their hardware.

Windows ID Numbers -- How They Work
Time: 13:59 GMT Source: The Register Posted By: Byron

Further details of the identification system used in Windows 98 registration have emerged. In the past few days it has been revealed (see earlier story) that data gathered during the registration process gives Microsoft the means to track both individual users and the documents they produce across the Internet.

Each copy of Windows has its own registration number, and during online registration the user is asked to fill in personal details, including name, address and class of user. The registration also produces a hardware audit of the local machine, but the user can decline to send this to Microsoft if they want. In addition, however, machines with an Ethernet adaptor present will send a unique hardware identification number, whether or not the user declines to send hardware audit information.
---
Read more of the past months news in our News Archive for March.
Do you have any Windows based news? Just Remember To Get In Touch!