DirectX
ActiveMac
Downloads
Forums
Interviews
News
MS Games & Hardware
Reviews
Support Center
Windows 2000
Windows Me
Windows Server 2003
Windows Vista
Windows XP



News Centers
Windows/Microsoft
DVD
Apple/Mac
Xbox
News Search



ActiveXBox
Xbox News
Box Shots
Inside The Xbox
Released Titles
Announced Titles
Screenshots/Videos
History Of The Xbox
Links
Forum
FAQ



Windows XP
Introduction
System Requirements
Home Features
Pro Features
Upgrade Checklists
History
FAQ
Links
TopTechTips



FAQ's
Windows Vista
Windows 98/98 SE
Windows 2000
Windows Me
Windows Server 2002
Windows "Whistler" XP
Windows CE
Internet Explorer 6
Internet Explorer 5
Xbox
Xbox 360
DirectX
DVD's



TopTechTips
Registry Tips
Windows 95/98
Windows 2000
Internet Explorer 5
Program Tips
Easter Eggs
Hardware
DVD



ActiveDVD
DVD News
DVD Forum
Glossary
Tips
Articles
Reviews
News Archive
Links
Drivers



Latest Reviews
Xbox/Games
Fallout 3

Applications
Windows Server 2008 R2
Windows 7

Hardware
iPod Touch 32GB



Latest Interviews
Steve Ballmer
Jim Allchin



Site News/Info
About This Site
Affiliates
Contact Us
Default Home Page
Link To Us
Links

News Archive
Site Search
Awards



Credits
©1997-2012, Active Network, Inc. All Rights Reserved.
Please click here for full terms of use and restrictions or read our Light Tower Privacy Statement.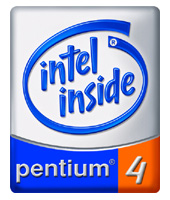 Product:

Pentium 4 2.2GHz - Intel D845BG Motherboards


Company:

Intel


Website: http://www.

intel.com


Estimated Street Price: $

529

.

00 (for the CPU)


Review By: Julien Jay
Final Results and Overall Mark
Well we have reached the end of the review. Here are my final comments, notes and grades for the Intel Pentium 4 2.2GHz, Intel Celeron 1.3GHz and Intel D845BG Motherboard.
Final Comments
How It Grades

Installation

:

90

%


P4 2.2GHz Performance: 95

%
P4 2.2GHz Price: 50%
P4 2.0A GHz Performance: 92%
P4 2.0A GHz Price: 75%
Celeron 1.3GHz Performance: 80%
Celeron 1.3GHz Price: 80%
D845BG Features: 80%
D845BG Performance: 75%
i845 B0 Chipset Audio Features: 85%
i845 B0 Chipset Reliability: 90%
Motherboard Users' Guide: 80%
Motherboard Design: 75%

Overall for Pentium 4 2.2GHz &
D845BG Motherboard: 90%

Overall for Pentium 4 2.0A GHz &
D845BG Motherboard: 92.75%



Overall for Celeron 1.3GHz: 83.3%
The Pentium 4 2.2 GHz processor takes computer users a step ahead by offering them an incredible resource of power designed to meet the needs of today's and tomorrow's multimedia applications and games. With this new model, the Pentium 4 really reaches a cruise speed where performance is no longer questionable thanks to an appreciable 512KB L2 cache. Actually very expensive, this new top-notch CPU will see its price drop in the next weeks. Users that choose a Pentium 4 2.2GHz based PC will have a durable and evolutive system that will stay on top for a long, long time before software programs indicate a P4 2.2 GHz as the minimum system requirement. With such a system 3D gaming, video or audio editing, and Internet surfing will be faster, attractive and more pleasant: imagine if you can rip Audio CDs into MP3s faster than ever before, compile a whole DV film in shorter time and kill your Quake enemies even before they appear. More power also means faster loading times for most of your software including Windows, Internet Explorer & Outlook Express but it also adds new possibilities for advanced multitasking work.
The i845 chipset is the best (and only viable) solution for everyone who wants to adopt the Pentium 4, right now, without spending several dollars on the purchase of the expensive, and hard to find, Rambus memory. With two i845 flavours, Intel covers every segment of the market: the native i845 with SDRAM is clearly dedicated to mainstream, entry-level or corporate systems, while the latest i845 B0 with DDR is reserved to high demanding users. At the regards of those tests, it's obvious that the i845 B0 DDR chipset is better than the original i845 that clearly limits the Pentium 4 due to the use of the very old poor performance SDRAM memory. For now, the most intelligent choice is to pick a motherboard using the i845 B0 or i850 chipset depending on the level of performance you're craving for. It's clear that with the actual SDRAM price increases, and the poor performance of the i845 SDR, this solution is condemned to death on the short term.
As for the Celeron 1.3GHz, Intel made astonishing progress!! For the first time ever, a Celeron processor offers an extraordinary level of performances combined to an affordable price delivering users with enough power to run the most demanding applications and the latest 3D games. The Celeron 1.3GHz, a lighted version of the Pentium III, is now a very good choice to equip an Office or the household with powerful but inexpensive PCs. Due to the new engraving process used, those who possess adequate motherboards will be easily able to overclock the Celeron 1.3GHz to get even better performance.
Intel has now two clear offers for everyone who needs a PC: the Celeron family now hosts a worthy 1.3 GHz model intended to replace the Pentium III and dedicated to the low range market, while the Pentium 4 2.0/2.2 GHz combined to the standard i845, i845 B0 or i850 chipsets target the middle to high range market. The Pentium III 1.2 GHz is somewhat in between and most likely aimed for the server market. Intel won't promote them anymore and supplies are hard to find.
Finally Intel motherboards remain a model of reliability and flexibility. Highly integrated, the D845BG supports the latest technologies and offers outstanding LAN & Audio features with the legendary rock-solid quality coming from Seattle.
Specs & Package
Overall Score

(only for P4 2.2GHz & D845BG)

90%
Version Reviewed
Intel Pentium 4 2.0A/2.2GHz with Intel D845HV, D850MD & D845BG Motherboards
Intel Pentium III 1.2GHz & Celeron 1.2GHz/1.3GHz with Intel D815EEA2
Release Date

Available Now!

In the Motherboard Boxes
1 Drivers CD-Rom
1 Users' Guide
1 Motherboard
1 UDMA 100 cable
Various metallic shield
The Good Points

for Pentium 4 2.2GHz

New Compact Size
SSE2 Instructions
Simply the best
Excellent performances
The Bad Points

for Pentium 4 2.2GHz

Not Compatible with Socket 423
Requires Rambus for the best performance
Too many pipelines?!
Fragile new retention mechanism
Expensive
The Good Points for Celeron 1.3GHz
Better performances (or equal) than a PIII 1.2GHz,
256KB L2 8 way associative cache,
Affordable.
The Bad Points for Celeron 1.3GHz

100MHz only FSB

The Good Points for Intel D845BG (Motherboard)
4 USB Ports (with support up to 7 ports)
Integrated Lan & Audio Features
Compact Design
6 PCI Slots
Affordable Pentium 4 platform build around Intel i845 B0 chipset
The Bad Points for Intel D845BG (Motherboard)
Only One COM port
Requires ATX 2.03 Power Supply to operate
No Status Indicator LEDs
No CNR Slot (on the version we tested)
No native USB 2.0 Support
No Ultra DMA133 support
Only 2 DDR banks
No Support for cutting edge DDR-SDRAM PC 2700 and faster DDR memory
Links of Interest
Intel Updated Drivers & Bioses for Windows XP
Intel D845BG BIOS Page
Intel D845BG Drivers Page