DirectX
ActiveMac
Downloads
Forums
Interviews
News
MS Games & Hardware
Reviews
Support Center
Windows 2000
Windows Me
Windows Server 2003
Windows Vista
Windows XP



News Centers
Windows/Microsoft
DVD
Apple/Mac
Xbox
News Search



ActiveXBox
Xbox News
Box Shots
Inside The Xbox
Released Titles
Announced Titles
Screenshots/Videos
History Of The Xbox
Links
Forum
FAQ



Windows XP
Introduction
System Requirements
Home Features
Pro Features
Upgrade Checklists
History
FAQ
Links
TopTechTips



FAQ's
Windows Vista
Windows 98/98 SE
Windows 2000
Windows Me
Windows Server 2002
Windows "Whistler" XP
Windows CE
Internet Explorer 6
Internet Explorer 5
Xbox
Xbox 360
DirectX
DVD's



TopTechTips
Registry Tips
Windows 95/98
Windows 2000
Internet Explorer 5
Program Tips
Easter Eggs
Hardware
DVD



ActiveDVD
DVD News
DVD Forum
Glossary
Tips
Articles
Reviews
News Archive
Links
Drivers



Latest Reviews
Xbox/Games
Fallout 3

Applications
Windows Server 2008 R2
Windows 7

Hardware
iPod Touch 32GB



Latest Interviews
Steve Ballmer
Jim Allchin



Site News/Info
About This Site
Affiliates
Contact Us
Default Home Page
Link To Us
Links

News Archive
Site Search
Awards



Credits
©1997-2012, Active Network, Inc. All Rights Reserved.
Please click here for full terms of use and restrictions or read our Light Tower Privacy Statement.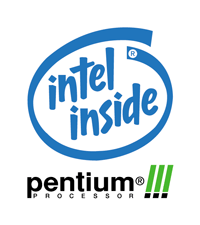 Product: Intel Pentium III 1.13GHz & D815EEA2 rev. B Review
Company: Intel
Website: http://www.intel.com
Estimated Street Price: $107 & N/A
Review By: Julien Jay
Final Results and Overall Mark
Well we have reached the end of the review. Here are my final comments, notes and grades for the Intel D815EEA2 Motherboard and Intel Pentium III 1,13GHz CPU.
Final Comments
How It Grades

Installation

:

80

%
Mobo performance: 90%
CPU performance: 85%
Features: 80%
Audio Features: 85%
Reliability: 90%
Drivers Quality: 90%
Price: 90%
Users' Guide: 80%
Overall:

86

%

The Pentium III 1,13GHz is the worthy successor of the Pentium III 1GHz. It offers users an unrivalled level of power that meets today's applications and games' needs, for a reasonable price. Rock solid, the Tualatin unleashes its full potential when being teamed with the i815 stepping B chipset. Even if the Tualatin is the latest Pentium III's descendant, it offers strong advantages like SSE instructions, FullSpeed Cache, 133MHz FSB, ensuring users will enjoy the most advanced computing experience. If the Tualatin is obviously less powerful than the latest Pentium 4 or AMD Athlon processors, it remains an affordable long lasting investment for those of you who are demanding users, not yet ready, to jump on the Pentium 4 and want to save themselves from unreliable VIA platforms. One drawback, however, is that in the future this platform is condemned since it won't support any other new upcoming processors.
The Intel D815EEA2 motherboard is clearly a solid, reliable, platform packed with powerful various integrated features that'll help system integrators build low cost, top notch, computers. The SoundMax Audio circuit delivers a state of the art kick-ass sound while the 4 USB ports ensure you'll never be out of USB bandwidth again. The only drawback of the Intel D815EEA2 motherboard, is the integrated graphics circuit that is clearly too weak (its 3D performances are really ridiculous). Despite the few disadvantages enumerated above, this Intel platform is the best choice for those of you that want a trouble-less, strong PC.
Specs & Package
Overall Score
86%
Version Reviewed
Intel D815EEA2 Motherboard
Intel Pentium III 1,13GHz
Release Date

Available Now!

In the Box
1 D815EEA2 Moterboard,
1 User's guide,
1 Drivers CD,
1 CPU.
The Good Points
Top i815EE chipset with AGP4x & UDMA 100 support,
Affordable CPU & Mobo,
Support Tualatin CPUs,
Great Sound Circuit,
Outstanding drivers,
Good performance,
Rock solid platform,
Security software provided.
The Bad Points
No COM2 port,
No Joystick MIDI port,
No mobo LED status indicator,
With Celeron processors the SDRAM is clocked only at 100MHz,
Few SSE optimized software,
No OverClock Possibilities,
Non-evolutive architecture (since the Tualatin 1,13GHz will likely be the latest PIII CPU)
Reviewers PC Setup

Intel Pentium III 1,13GHz (Tualatin)


Intel

D815EEA2

Motherboard
Windows

2000 Professional SP2




384

MB PC

133 SD

RAM
Seagate 20GB UDMA 66 7200rpm HD
Western Digital 6,4GB UDMA 33
DirectX

8.0a


1

7

" Sony Trinitron Monitor


Hercules 3D Prophet 4500 64Mb


Pinnacle Studio DV

Microsoft Natural Keyboard Pro
Microsoft Intellimouse Optical

DVD

Goldstar

8120b
Yamaha CRW2100E