DirectX
ActiveMac
Downloads
Forums
Interviews
News
MS Games & Hardware
Reviews
Support Center
Windows 2000
Windows Me
Windows Server 2003
Windows Vista
Windows XP



News Centers
Windows/Microsoft
DVD
Apple/Mac
Xbox
News Search



ActiveXBox
Xbox News
Box Shots
Inside The Xbox
Released Titles
Announced Titles
Screenshots/Videos
History Of The Xbox
Links
Forum
FAQ



Windows XP
Introduction
System Requirements
Home Features
Pro Features
Upgrade Checklists
History
FAQ
Links
TopTechTips



FAQ's
Windows Vista
Windows 98/98 SE
Windows 2000
Windows Me
Windows Server 2002
Windows "Whistler" XP
Windows CE
Internet Explorer 6
Internet Explorer 5
Xbox
Xbox 360
DirectX
DVD's



TopTechTips
Registry Tips
Windows 95/98
Windows 2000
Internet Explorer 5
Program Tips
Easter Eggs
Hardware
DVD



ActiveDVD
DVD News
DVD Forum
Glossary
Tips
Articles
Reviews
News Archive
Links
Drivers



Latest Reviews
Xbox/Games
Fallout 3

Applications
Windows Server 2008 R2
Windows 7

Hardware
iPod Touch 32GB



Latest Interviews
Steve Ballmer
Jim Allchin



Site News/Info
About This Site
Affiliates
Contact Us
Default Home Page
Link To Us
Links

News Archive
Site Search
Awards



Credits
©1997-2012, Active Network, Inc. All Rights Reserved.
Please click here for full terms of use and restrictions or read our Light Tower Privacy Statement.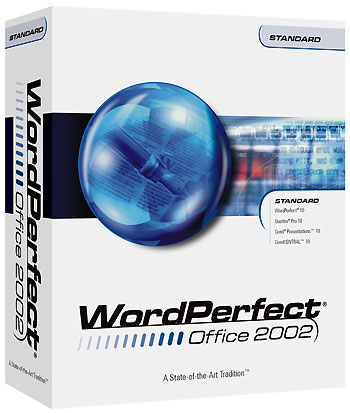 Corel Central
This software is a personal information manager tool that will help any users to manage their appointments, contacts, emails, and more. The major new feature of this release is the inclusion of a new e-mail application dubbed ĎCorelCENTRAL Mailí. The first time you start this email manager, a wizard will guide you to create email accounts and configure the software to best fit your needs. Totally different from Microsoft Outlook, CorelCENTRAL Mail harbors a minimalist but straightforward interface. CorelCENTRAL Mail lets users send and receive e-mail from several accounts at a time while providing a high level of security. Indeed on the first use the software will create an encrypted digital ID that will be used for secure emails without requiring a third party certificate. Each time you launch the software you can choose a different profile. Honestly the software isnít complete enough to match Outlook Express or Outlook: you canít export messages and you canít even import messages from software like Outlook Express or Outlook.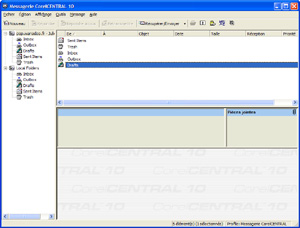 CorelCentral 10 (click to enlarge)
When you start CorelCENTRAL, a calendar view will appear at the right of your screen. From it you can view your current meetings/appointments and start your address book.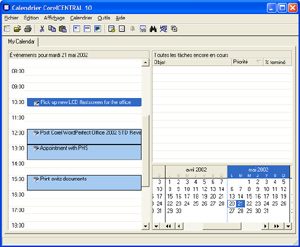 CorelCentral 10 Calendar (click to enlarge)
The address book will automatically import all of your Windows or MAPI address books contacts! So if youíve used before Outlook youíre ready to use CorelCentral and you donít have to recreate a new address book. Best of all, CorelCENTRAL address book can be synchronized with Microsoft Outlook. A small reminder will help you to keep your head on your shoulders by reminding the upcoming important appointments.
You can also write notes with CorelCentral 10. All the notes can be sorted and you can even perform search throughout your existing notes. The calendar is easy to use and display a full view of the upcoming weeks and months. Finally the file maker tool allows you to create cards on things to do, lists and much more. All of this can be easily exported to a Palm Pilot hand held device. All in all, CorelCentral 10 works great but isnít very useful for most users.