DirectX
ActiveMac
Downloads
Forums
Interviews
News
MS Games & Hardware
Reviews
Support Center
Windows 2000
Windows Me
Windows Server 2003
Windows Vista
Windows XP



News Centers
Windows/Microsoft
DVD
Apple/Mac
Xbox
News Search



ActiveXBox
Xbox News
Box Shots
Inside The Xbox
Released Titles
Announced Titles
Screenshots/Videos
History Of The Xbox
Links
Forum
FAQ



Windows XP
Introduction
System Requirements
Home Features
Pro Features
Upgrade Checklists
History
FAQ
Links
TopTechTips



FAQ's
Windows Vista
Windows 98/98 SE
Windows 2000
Windows Me
Windows Server 2002
Windows "Whistler" XP
Windows CE
Internet Explorer 6
Internet Explorer 5
Xbox
Xbox 360
DirectX
DVD's



TopTechTips
Registry Tips
Windows 95/98
Windows 2000
Internet Explorer 5
Program Tips
Easter Eggs
Hardware
DVD



ActiveDVD
DVD News
DVD Forum
Glossary
Tips
Articles
Reviews
News Archive
Links
Drivers



Latest Reviews
Xbox/Games
Fallout 3

Applications
Windows Server 2008 R2
Windows 7

Hardware
iPod Touch 32GB



Latest Interviews
Steve Ballmer
Jim Allchin



Site News/Info
About This Site
Affiliates
Contact Us
Default Home Page
Link To Us
Links

News Archive
Site Search
Awards



Credits
©1997-2012, Active Network, Inc. All Rights Reserved.
Please click here for full terms of use and restrictions or read our Light Tower Privacy Statement.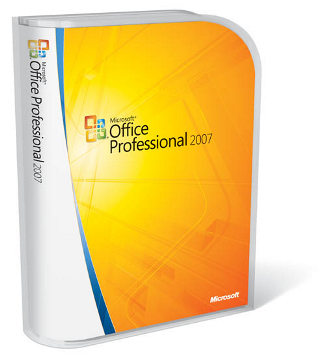 Office Access 2007
Microsoft Access 2007 has had a make over, a departure that signifies that this release of Office is not only about convenience, but also elegance. Databases are not everybody's cup of tea but Office Access 2007 sure looks like its aiming to be just that. The Microsoft Office database management system has been around for the past thirteen years, first introduced as a stand alone product which soon became the Company's successor on the client side to Microsoft File and FoxPro which is now used for designing and developing high end database systems. Changes to the Access interface has always seemed experimental to me, first they started out with Tabs, then changed to list view in the database window in version 2000. With version 2007 it looks like they have finally hit the right spot.
The first time you launch Access 2007 you are greeted by a welcome screen, a refreshing look with access to common templates such as 'New' database, Assets, Contacts, Issues, Project Tracking and Tasks, featuring bold and inviting pictorial representations of their purpose. On the left side there is a Pane displaying links to additional templates, that range from Accounting and Finance to Sales and Travel. Some of these Templates are offered only through the Office Online service which is now integrated deep into the application which also means Internet Connection required.
On the right you have quick access to your most recent databases that you might have been working on. The interface definitely speaks convenience, but also gives you access to online information with tips for saving time on job or information about training, downloads and additional links to get you up and running with Office. It's really a nice touch that makes the application a lot more inviting and just friendlier to get started with for novices and intermediate users.
As you already know, Access 2007 is also one of the core applications that utilize the new user interface. Using it in Access 2007 it's seems like a whole new product. The interface consists of four tabs, Data, Insert, Page Layout, External Data and Advanced Tools. Working with a database on daily basis using a Table compiled with data I entered, it's pretty much the same experience compared to prior versions. What's cool though is the Modules Pane, which displays both the Table and data at the same time instead of modal approach of past versions.
Data of course is used for data entry and manipulation. You get a wide range of options for formatting your database, from on the fly changing of your Font type to color. I guess you could say, a lot of focus is being made in areas of on screen use, data entry can be tiresome process spending days in and out entering information using repetitive task, so a lot of thought goes into this process to acknowledge the convenience of users who use such features on a regular basis.
Other formatting tools include Font alignment, which is probably something you are not going to do much of in a database, but hey, it's in their. The next Group is Data Type and Formatting, which displays quick access to number and currency options. Under Records you have common database features that you are accustomed to seeing in the application, such as adding a record, saving changes, editing, deleting and viewing sub data sheets. Next up is Sort & Filter, just like it says; you can search tables and apply advanced filtering options. The Editing Group contains common tools for finding and spell checking your database, a nice bonus which adds better accuracy for information entered in your Tables.
You would guess that the Insert tab contains everything found in Word 2007, but its not. Features available are specific to Access 2007, they include Tables and Lists, which contains buttons for adding a new Table or use Table specific options such as adding Contact, Tasks or Assets. SharePoint Lists is a new feature, this gives you the option to save your Contacts data, Tasks, Issues to a SharePoint Portal Site, you can even edit existing list that might be already available on your team site.
Forms includes pretty much all of what use to be in the 'New Wizard', familiar tools that make editing and formatting your database easier. With Reports you can use the Simple Reports button to create a quick account of your data in a Table or Ordinary Report for custom designs.
The External Data Tab in Access 2007 has a whole lot more options available for integrating with other Office applications such as Word and Excel, under Get External Data; you have options available for viewing saved data sources, such as another Access database, Excel Spreadsheet, Share Point List, Text or XML File. Export options contains the same button and links for exporting information from the same formats mentioned including Word documents and PDFs.
Under Collect and Update, you have Create E-mail button, which is used to collect data from other people by sending them a data entry in an e-mail message. When users return the completed forms, you can choose to have the data in these forms processed and stored in an Access database. You can then manage your replies in the data collection Messages window.
Much of this is pretty overwhelming and ten percent of it I probably will never look at. But Access 2007 is definitely catering to the Enterprise user, providing new ways of exploiting and managing their information and extending to the rest of Office, products such as SharePoint Portal Server and applications such as Office Outlook.
Advanced Tools is the last Tab in Access 2007, here you have four different categories which include, Analyze, Upsize To, Database Tools and Macro. Under Analyze, you have Relationships which is an association of data joined between two tables with similar fields. Upsize to SharePoint allows you to move a database to SharePoint for data entry, other tools include Up Size to SQL and Database Splitter, tools which I probably won't even use once in my life time. The Database Tools category contains features for applying security settings to your database such as permissions and passwords, a control your Add-In Manager for third party tools used to enhance the product, synchronize and Encode/Decode Database.
Access 2007 is an overwhelming update both interface and feature wise, with new tools that enhance its existing offerings, from better integration with Office applications to Server side feature integration with products such as SharePoint. This release should be a definite hit with the Enterprise user who does a lot of group work and data entry. About the interface, it's refreshing, more convenient and easier to use. With new Templates and online integration Access 2007 is really moving forward, especially after past lack luster releases that did not provide enough incentives for upgrading; this release will exceed many users' expectations.