DirectX
ActiveMac
Downloads
Forums
Interviews
News
MS Games & Hardware
Reviews
Support Center
Windows 2000
Windows Me
Windows Server 2003
Windows Vista
Windows XP



News Centers
Windows/Microsoft
DVD
Apple/Mac
Xbox
News Search



ActiveXBox
Xbox News
Box Shots
Inside The Xbox
Released Titles
Announced Titles
Screenshots/Videos
History Of The Xbox
Links
Forum
FAQ



Windows XP
Introduction
System Requirements
Home Features
Pro Features
Upgrade Checklists
History
FAQ
Links
TopTechTips



FAQ's
Windows Vista
Windows 98/98 SE
Windows 2000
Windows Me
Windows Server 2002
Windows "Whistler" XP
Windows CE
Internet Explorer 6
Internet Explorer 5
Xbox
Xbox 360
DirectX
DVD's



TopTechTips
Registry Tips
Windows 95/98
Windows 2000
Internet Explorer 5
Program Tips
Easter Eggs
Hardware
DVD



ActiveDVD
DVD News
DVD Forum
Glossary
Tips
Articles
Reviews
News Archive
Links
Drivers



Latest Reviews
Xbox/Games
Fallout 3

Applications
Windows Server 2008 R2
Windows 7

Hardware
iPod Touch 32GB



Latest Interviews
Steve Ballmer
Jim Allchin



Site News/Info
About This Site
Affiliates
Contact Us
Default Home Page
Link To Us
Links

News Archive
Site Search
Awards



Credits
©1997-2012, Active Network, Inc. All Rights Reserved.
Please click here for full terms of use and restrictions or read our Light Tower Privacy Statement.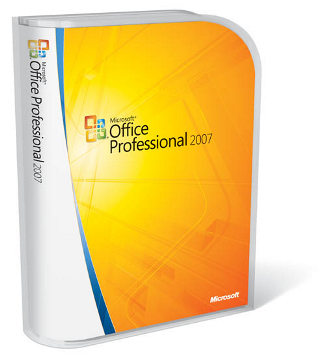 Office Excel 2007
The Office Spreadsheet is a very fascinating application. Since its early inception as a program for accountants, it has turned into a famous worldwide phenomenon. In the early 1980's it was first featured on the Macintosh Platform. The program had some tight competing brands such as Lotus Development's 1-2-3 Spreadsheet program and VisiCalc. Excel never took off until around 1987 when it was released for the Windows Platform, beating out even industry standard Lotus 1-2-3. Today, Excel is more than just a tool for accountants; it's a cornerstone of the Microsoft Office System. It has become a fully customizable, feature rich program that revolutionizes the way many people operate their businesses.
With version 2007, Microsoft is strengthening the success of Excel, but at the same embracing the new advances the Office system has to offer. One of the big features that are heavily being touted in this release is Business Intelligence. What the Excel Team is looking at is the mountain of spreadsheets that are scattered throughout many organizations, but at the same time, how can users mine and find the information they want from these spreadsheets to make sense?
I am not a major user of the Office spreadsheet; most of my personal experiences with the product include maintaining simple list of data. Version 2007 also utilizes the new ribbon user interface which is available in Word, PowerPoint, Access and the Outlook New Task. Conditional formatting is probably the stand out in this release, which is a great example of one of the Business Intelligence tools that's included. It is a new way of exposing trends in data; in Excel 2007 you can use a combination of formatting options to reveal statistical information such as Color Gradients, Bars, Top/Bottom Rules and icon sets.
The first thing I did when I launched Excel 2007 was to change the View to Page Layout which is a new refreshing presentation for the worksheet. What it does really is use the Word document style of displaying the work sheets with Ruler and Indentation. I must note this has been available in Excel for Mac since version 2004. I consider it to be a very easy to use layout for novices just beginning to use Excel and experts who want to get better visual cues on their data.
The tabs that contain most of the new and improved functionality are Page Layout, Formulas and Data. I discussed some of the features located under the Insert Tab in Word 2007; it's pretty much the same in Excel 2007. But the feature that's probably very unique to Excel is Charting. The new charting engine has a lot to offer, when it comes to presenting data in a visual way. Looking back at Charting in past versions of Office as far back as 95, I have to say its welcome change. Traditional Charts such as Bar, Pie exist but it's the enhancements to the Charts themselves, new high quality gradient features makes it worth while if that's all you ever do with the program. They stand out more and are just visually appealing, one feature I have not been able to get working yet is the Transparency effects, I have not been able to get it work either in Excel 2003, so I must be doing something wrong. Overall, I am grateful for this update and I am sure you will too.
Page Layout – Pretty much similar to Word 2007's Group of options, but with more emphasis on formatting your worksheets, these Groups include, Themes, Page Setup, Scale to Fit, Sheet Options and Arrange.
Page Setup, this Group contains all the Page orientation features that were once available from the File Menu, which include Margins, Orientation, Size, and Print Area. A new option, "Background", allows you to use an image as a background image for your worksheet. I don't see the significance, but maybe if you are a budding actuary and a fanatic for mathematicians you can place favorites in for inspiration.
Scale to Fit, provides various options for setting Width, Height and Scale. Sheet Options, provides familiar tools that were once hidden in Drop down Menus, such as Freeze Panes, Custom Views. This Group also displays the Ruler button, which I previously mentioned gives your Worksheets a familiar Word document presentation on screen, which should make using the various core Office 2007 applications easier for new users. Additional tools include Gridlines and Heading, with quick options for printing worksheets.
Arrange Group contains Tools, used for manipulating cells or objects in your worksheet, these include well-known options such as Bring to Front, Send to Back, Align, Group, Ungroup and Rotate.
Next up is the Formulas Tab, which contains the various mathematical functions. Formulas, has four Groups that have been revamped to provide immediate access to the functions you use the most.
Function Library, contains, the popular AutoSum feature for quickly calculating basic formulas or numbers in rows and columns. The presentation of the various functions is very attractive and makes it a more welcoming experience for first time Excel users. I remember when I started learning Excel; I was at a complete loss, especially when it came to writing basic formulas for different types of mathematical problems. The difficult one for me probably has to be the Look Up function, I need to settle down and learn that. Excel 2007 functions include: Financial, Logical, Text, Date & Time, Look & Reference, Math and Trig, including many more.
I consider making users more aware of these hidden functionalities in Office applications such as Excel will get users to utilize and willing to learn more of these once hidden features.
The next Group is Defined Names, contains the Name Manager, this button allows you to Create, Edit, Delete and Find all names used within a work book. This should be highly useful for folks who have large list such as Address books or Product List. The Group contains other tools such as Name a Range and Create from Selection, for further manipulation of cells and workbooks.
Formula Auditing Group, contains various tools for keeping a close eye on your cells, these familiar tools include Trace Precedents, which displays how a particular cell can affect others. The interesting button is probably Watch Window, which makes it possible to monitor certain cells as changes are made to them, more business intelligence features being exposed here.
The last tab under Formulas is Calculation which contains one list view button, Calculation Options with various ways of calculating data.
I wish I could go much more in-depth but that would have to be a follow-up to this introduction. Excel 2007 is all about making sense of your numbers, but at the same time making the process more automated, which results in quicker access to relevant information. Excel work sheets are usually at the top along with Word and PowerPoint when it comes to reports and this release ensures that everyone is able to make sense of it all and stay on the same page.
Notable improvements
Excel 2007 supports up to 1 million rows and 16 thousand columns per worksheet. Specifically, the Office Excel 2007 grid is 1,048,576 rows by 16,384 columns, which provides you with 1,500% more rows and 6,300% more columns than you had available in Microsoft Office Excel 2003.
PivotTables are much easier to use than in earlier versions of Excel. By using the new PivotTable user interface, the information that you want to view about your data is just a few clicks away—you no longer have to drag data to drop zones that aren't always an easy target. Instead, you can simply select the fields that you want to see in a new PivotTable field list.