DirectX
ActiveMac
Downloads
Forums
Interviews
News
MS Games & Hardware
Reviews
Support Center
Windows 2000
Windows Me
Windows Server 2003
Windows Vista
Windows XP



News Centers
Windows/Microsoft
DVD
Apple/Mac
Xbox
News Search



ActiveXBox
Xbox News
Box Shots
Inside The Xbox
Released Titles
Announced Titles
Screenshots/Videos
History Of The Xbox
Links
Forum
FAQ



Windows XP
Introduction
System Requirements
Home Features
Pro Features
Upgrade Checklists
History
FAQ
Links
TopTechTips



FAQ's
Windows Vista
Windows 98/98 SE
Windows 2000
Windows Me
Windows Server 2002
Windows "Whistler" XP
Windows CE
Internet Explorer 6
Internet Explorer 5
Xbox
Xbox 360
DirectX
DVD's



TopTechTips
Registry Tips
Windows 95/98
Windows 2000
Internet Explorer 5
Program Tips
Easter Eggs
Hardware
DVD



ActiveDVD
DVD News
DVD Forum
Glossary
Tips
Articles
Reviews
News Archive
Links
Drivers



Latest Reviews
Xbox/Games
Fallout 3

Applications
Windows Server 2008 R2
Windows 7

Hardware
iPod Touch 32GB



Latest Interviews
Steve Ballmer
Jim Allchin



Site News/Info
About This Site
Affiliates
Contact Us
Default Home Page
Link To Us
Links

News Archive
Site Search
Awards



Credits
©1997-2012, Active Network, Inc. All Rights Reserved.
Please click here for full terms of use and restrictions or read our Light Tower Privacy Statement.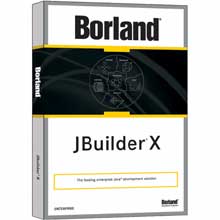 Support & Documentation
Support
Support from Borland comes in the form of Quality Central. Basically, it is the community bug-tracking system that will be coming to a website near you, or that is Borland wants you to think it is. You get to access it at http://qc.borland.com. You can also install it as a standalone Java Client or as a OpenTool. Installation was pretty simple in my opinion. After downloading the zip file, I moved the two jar files into the designated folder and after restarted the IDE, I was able to access the OpenTool from the Tools menu. There were about 2500 bug reports related to JBuilder, although few had any workarounds.
Feedback from Borland personnel was also scarce. But this is still a relatively new project that is still in its first stages, so I guess the lukewarm response is not entirely without its reasons. Technical support is also available through phone and email. Phone support exists in all major regions, where technical engineers will answer the phone from 9am-7pm, although hours may vary for different regions.

Quality Central can be installed as an OpenTool
Documentation
The help documentation provided with the new IDE looks fine at first. But sometimes the content in the documentation leaves me disappointed. For instance, the mobile applications documentation mentioned that the mobile tools are only included with the Developer, Enterprise and Mobile edition. The problem is, I donít think JBuilder X had a mobile edition in the first place. On closer look, I realized that the documentation had screenshots of JBuilder 9. But thatís not all. I donít know about others, but when it comes to reading the documentation, I prefer to navigate back and forth through the tutorials provided. Try to open a new window in JBuilder Ė Click on any menu to open a dialog window, the opened window and seize control and you can no longer navigate through the documentation. Perhaps Borland should look into this matter.