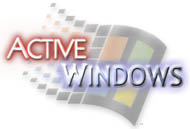 [ Search | Mail Us News | News Archive | Contact | Newsgroups | Poll Archive ]
News Date: Monday 22nd March 1999
Today's Top Headlines: TNT2 - Voodoo 3 - Dreamweaver Update - Y2k Win - Expedia - Comcast - Microworkz - Gameboy - Internic - DOB - ICQ - Intel - Truste - Sun - Nielson - Pentagon
Pentagon computers vulnerable
Time: 21:48 GMT Source: ABCNews Posted By: Bob

Military computer and communications systems are "increasingly compromised" and vulnerable to attack by hackers and high-tech enemies, concluded a Pentagon-sponsored study released today.

Group Chides Microsoft On Standards Adoption
Time: 21:48 GMT Source: Techweb Posted By: Bob

Microsoft on Thursday released InternetExplorer 5.0, which it said will makeWeb surfing more pleasurable and productive, and give developers a platform for innovation. But one group of Web developers was not cheering.

Nielsen Comes to the Net
Time: 21:45 GMT Source: Wired Posted By: Bob

In TV Land, executives tremble before the power of the Nielsen Media Research's audience ratings. Nielsen numbers dictate the life and death of shows and determine where advertisers spend billions of bucks.

Microsoft Off Truste's Hook
Time: 21:45 GMT Source: Wired Posted By: Bob

The consumer privacy organization Truste has decided that Microsoft's controversial Windows data-collection practices compromise consumer trust but that they do not violate the company's license agreement with Truste.

Sun sets sights on software
Time: 21:45 GMT Source: ZDNet Posted By: Bob

Sun Microsystems is about to jump, with both feet, into the software business again--and the company may just make a splash this time around.

High-tech theft hits $5 billion
Time: 21:42 GMT Source: ZDNet Posted By: Bob

New study says pilfering of chips, cell phones, computers and more costs U.S. manufacturers, customers more than $5 billion each year.

Senate subcommittee hears of Net fraud
Time: 21:35 GMT Source: ZDNet Posted By: Bob

They were neither green investors, nor Internet newbies. But an electrical engineer and a computer company executive told a Senate hearing Monday they had each lost thousands of dollars to online investment scam artists.

Intel goes home with networking
Time: 21:30 GMT Source: News.com Posted By: Bob

The company plans to roll out new home networking technology next month, called AnyPoint, that will allow multiple computers within a home to communicate using already installed phone wires, when used in conjunction with Microsoft's Windows operating system.

Microsoft, DOJ open to settlement
Time: 21:25 GMT Source: News.com Posted By: Bob

Microsoft executives want to use the remaining weeks of recess in their antitrust trial to negotiate a settlement with the government, sources close to the company said today.

Rivals criticize merged NSI, InterNIC site
Time: 21:21 GMT Source: News.com Posted By: Bob

Domain name registration hopefuls are crying foul after Network Solutions took over the InterNIC Web site just weeks before the company is set to lose its government-appointed monopoly to register the most lucrative form of Internet addresses.

Firm gives ICQ offline seeking ability
Time: 21:20 GMT Source: News.com Posted By: Bob

Israeli-based communications firm NECS is giving ICQ users a way to find their buddies even when they aren't connected to the Internet.

Browser, OS On Collision Course
Time: 20:48 GMT Source: ZDNet Posted By: Byron

Internet Explorer 5.0 is the best browser around today. Here are some thoughts I had last week when Microsoft introduced IE 5.0 at its studio location in Redmond, Wash.

The browser, the operating system and the entire idea of client-based software are on a collision course.

Intel Rolls Out New Celeron
Time: 20:45 GMT Source: ZDNet Posted By: Byron

"Dollars for megahertz" may sound like a game, but it's the driving force behind the low-end PC market, according to Intel Corp., which today upped the ante with a new 433MHz Celeron processor. The Santa Clara, Calif., company's latest offering, which includes 128KB of integrated Level 2 cache, is priced at $169 per 1,000 in Intel's plastic pin grid array packaging. That translates into several OEMs offering sub-$1,000 desktops with the new chip.

Gameboy Competitor Steals Japanese Market
Time: 20:17 GMT Source: MSNBC Posted By: Dennis

Nintendo's Game Boy has dominated the handheld video game system market in the United States for so long that it is only natural to assume that domination is worldwide. That's true, but perhaps not for long — several new competitors have appeared on the Japanese market in recent weeks.

The successor to the monochrome Neo Geo Pocket (which has not been released in the U.S.), Neo Geo Pocket Color's 2.6-inch screen is larger than the screen on Game Boy. It has a rotating "3D Lever" directional button that is very similar to the directional pads on the Analog Controller for the Sony PlayStation.

MicroWorkz sets date for $299 PC Shipments
Time: 20:10 GMT Source: News.Com Posted By: Dennis

Responding to the crush of interest in its offer for a $299 computer, Microworkz said today it has started to take orders online, but won't start shipping units "subject to supply and demand" on April 19.

Microworkz last week struggled to cope with getting information to consumers about their offer for a $299 PC that comes with a year of free Internet access.

Comcast buys MediaOne for 60 billion dollars
Time: 20:07 GMT Source: News.Com Posted By: Dennis

A merger between two major cable companies today will give birth to a new broadband powerhouse, executives from the two companies said.

Comcast, the fourth largest U.S. cable provider, agreed today to acquire MediaOne Group, the third biggest U.S. cable firm, in a $60 billion stock deal that would create a broadband communications firm.

MSN Expedia and MaxMiles Join Forces to Save Travelers Time
Time: 14:18 GMT Source: Press Release Posted By: Byron

Today's typical traveler is enrolled in more than seven frequent-travel programs. To help these busy travelers save time and maximize their travel benefits, the MSN™ Expedia™ travel service (http://expedia.msn.com/) is announcing an agreement with MaxMiles Inc. to offer a free one-year subscription to MileageMinerÔ , an online service that conveniently consolidates and manages consumers' frequent-travel programs in one online location (connect-time charges may apply).

Microsoft Wins Y2K Lawsuit in Federal Court in Illinois
Time: 14:16 GMT Source: Press Release Posted By: Byron

Microsoft Corp. announced a major court victory Friday with the dismissal of a year 2000 (Y2K) lawsuit filed in federal court in Illinois. The lawsuit, filed originally as a class action by plaintiff Ruth Kaczmarek of Naperville, Ill., was dismissed with prejudice by the U.S. District Court for the Northern District of Illinois.

In a strongly worded opinion, the court said, "As we near the 21st century, the media has focused on many potential Y2K problems. This focus will inevitably lead to much litigation … , which the courts will need to determine is meritful or meritless. Unfortunately for the plaintiff, we find this lawsuit falls in the latter category."

Dreamweaver 2.01 Released
Time: 12:26 GMT Source: Netigen Web Posted By: Byron

Macromedia has released a minor update for its Dreamweaver Web authoring tool. Dreamweaver 2.01 corrects minor issues related to the JavaScript extensibility mechanism, as well a time zone issue that may affect customers outside the US. If you are working in the United States and are not writing or using third-party data translators and property inspectors, you probably do not need to download this patch.

Note that this patch will update copies of Dreamweaver 2.0 that you have purchased either on CD or through electronic software download. It will not update the 30-day trial version as registration is required.

TNT2 Vs. Voodoo 3
Time: 12:12 GMT Source: The Review Zone Posted By: Byron

The Review Zone has posted an article that puts the TNT2 up against the Voodoo 3. Here is a snippet from the article:

The TNT2, at first glance, looks like a souped-up TNT, using the same Twin Texel 32-bit graphics pipeline. However, with 32MB of SDRAM (no support for SGRAM), a 300MHz RAMDAC (an improvement over the 250MHz RAMDAC of the original TNT), a maximum display resolution of 2048x1536 and an improved rendering pipeline, the TNT2 is a little more than merely a faster version of the original TNT. It includes support for hardware bump mapping and motion compensation, as well as AGP 4x, in anticipation of Intel's upcoming 440JX ("Camino") chipset.
---
News Date: Sunday 21st March 1999
Today's Top Headlines: Symantec - Novell/IBM - BBB - Winamp - IE5 FAQ - Mailing List
WindowBlinds 0.80 Review
Time: 23:59 GMT Source: ActiveWindows Posted By: Dennis

Here's our exclusive WindowBlinds 0.80 review. This includes some great screen shots. Give this a look.

Mailing List Reminder
Time: 17:59 GMT Source: ActiveWindows Posted By: Byron

Just a final reminder for those of you who missed out on our piece about out new HTML mailing list that we mentioned the other day. If you would like to sign up for it, please just check out the following page for more details.

Internet Explorer 5 FAQ Updated
Time: 17:57 GMT Source: ActiveWindows Posted By: Byron

The IE 5 FAQ has yet again been updated. This one includes speed and AutoComplete issues that have been cropping up.

Site News
Time: 14:05 GMT Source: ActiveWindows Posted By: Byron

There is very little news about today, so we will spend most of the day updating various sections on the website, but as per usual, if anything crops up, we'll post it here first.

New Winamp Due On Wednesday
Time: 14:02 GMT Source: e-mail Posted By: Byron

The guys over at Winamp have updated their plan. "The new Winamp release is scheduled for Wednesday the 24th of this month".

Novell, IBM in development pact
Time: 04:57 GMT Source: News.com Posted By: Bob

The networking software provider will strengthen its ties with Big Blue to obtain the application development software it needs to battle Microsoft.

Symantec offers security for Pentium III
Time: 04:45 GMT Source: News.com Posted By: Bob

The company announces a patch to disable a program designed to swipe serial numbers off Pentium III processors less than a week after the hack was first announced.

Better Business Bureau joins online privacy fray
Time: 04:40 GMT Source: CNN Posted By: Bob

The Better Business Bureau today became the latest organization to unveil an Internet privacy program, rolling out a plan that offers businesses a seal of approval if they follow bureau guidelines.

Microsoft Ready To Ship Small-Business Server
Time: 04:25 GMT Source: Techweb Posted By: Bob

Microsoft's BackOffice Small Business Server 4.5, which will be released to manufacturing on March 23, is "rock solid" and will begin shipping to the reseller channel in April, said sources briefed on Microsoft's plans. Beta testers received the final beta, beta 3, approximately two weeks ago. Microsoft released the first beta version in January.

Hacker exposes security weaknesses on eBay
Time: 04:21 GMT Source: Nando Posted By: Bob

The Internet auction site eBay Inc. has been penetrated by a hacker who managed to take down the company's home page and achieved extensive access to other content, Forbes Digital Tool reported.
---
News Date: Saturday 20th March 1999
Today's Top Headlines: Rage Fury Review - IE5 FAQ - Drivers - Win 2000 - 800Mhz Pentium - Symantec - Novell/IBM - BBB
WindowBlinds 0.80 Update & Site News
Time: 21:55 GMT Source: ActiveWindows Posted By: Dennis

WindowBlinds 0.80 is set for release on Wednesday, now since it is still in beta it could be delayed or pushed up. Also, WindowBlinds 0.80 Beta is up for Object Desktop Network users. I encourage all of you to buy a subscription, as it is quite a bargain, and the bargain is increasing, making it more and more useful. We have received the 0.80 beta and will start our review today, and when we get an new updated build tomorrow we will yet again update the review, and then post it tomorrow night.

Also, we have a SimCity 3000 review hopefully tomorrow night as well. A new poll will be coming up later tonight. If you have any poll suggestions please email dennis@activewin.com.

Windows 2000 To Ship In October
Time: 17:24 GMT Source: Windows Magzine Posted By: Byron

WINDOWS Magazine has learned from multiple sources both inside and outside Microsoft that a target shipping date for Windows 2000 has finally been set. That date is October 6, just in time for the Comdex trade show in November. Meanwhile, we've also found out that the company has delayed the release of the planned Consumer edition of Windows 2000 until at least 2001.

According to sources, who spoke on condition of anonymity, current beta versions of Windows 2000 (up through build 1984 at this writing) have performed better than expected in both internal tests at Microsoft and external tests by third parties--giving managers enough confidence to not only schedule a release, but also to announce it. The announcement was made in March at a closed meeting of the Joint Deployment Program (formerly known as the Rapid Deployment Program, under which selected corporate customers get early access to Windows 2000 beta code). In addition, we have learned that at least one outside fulfillment house has been alerted to expect large orders for pressing CDs in late September and early October.

Intel Shows Off 800MHz Pentium
Time: 17:07 GMT Source: PC World Posted By: Byron

Intel demonstrated an 800-MHz Pentium at the CeBit show here Thursday, offering a glimpse of the high-powered chips it will rely on in the future to sustain profits as semiconductor prices slide.

The 800-MHz CPU is about 60 percent faster than the new Pentium III Xeon chip Intel unveiled the day before. The demonstration chip is "not a product we are going to sell tomorrow but it shows where we are going," says Pat Gelsinger, general manager of Intel's desktop products group.

Finalized Rage Pro Drivers?
Time: 11:46 GMT Source: 3D Gaming News Posted By: Byron

Today Microsoft released some new ATI Rage Pro drivers, which appear to be the finalized 5.35-T20 OpenGL ICD. Pick them up here

TNT Detonator Drivers 1.20 Released
Time: 09:00 GMT Source: Dimension 128 Posted By: Byron

Dimension 128 has posted the newest version of the TNT Detonator drivers, version 1.20. You can download the drivers from their site here.

Internet Explorer 5 FAQ Updated
Time: 08:54 GMT Source: ActiveWindows Posted By: Byron

I'll stop posting about it after today, but the Internet Explorer 5 FAQ has yet again been updated. Added various Q&A's about the radio toolbar and Outlook Express slowness.

Rage Fury AGP Review
Time: 08:52 GMT Source: E-mail Posted By: Byron

The sanctum has posted their review of the ATI Rage Fury AGP. Here is a short snippet:

With the impending release of nVidia's TNT2 videocard and 3dfx's Voodoo3 users are left with a few choices. Keep in mind that if you purchase the fury now, you will be getting a card with a not fully matured driver set. Out of the box you wont have a DVD player either, and will have to mail the coupon out for one. In time with a few driver releases ATI's Rage Fury will hopefully mature, so we insist on waiting and watching. If you really need an AGP videocard and cant wait for TNT2 or Voodoo3 then the Fury might be one of your options, although we recommend a TNT based card if 3D is your fortay. The OpenGL driver shipping with nVidia's TNT cards is much better. In closing TheSanctum gives ATI's Rage Fury AGP videocard a 80%. In its current state we really cant give it a great buy. If it's drivers were more mature and a DVD player was packed in box, it would have received a few more points.
---
News Date: Friday 19th March 1999
Today's Top Headlines: Opera 3.60 Beta - CeBit - IE5 FAQ - Mailing List - IE5 Cds - K6 vs P3 - GM WebSite - MS - Win98SE -Computers- Real Networks - Dell - Compaq - YK2 - IE5CDs II - New Drivers
New Creative Drivers and Bios
Time: 23:58 GMT Source: 3DFiles Posted By: Byron

Creative Labs has posted new drivers for their Voodoo 2, a new bios for their Riva TNT and new drivers and bios for their Banshee. You can download them here.

Intel Settlement May Affect 64-Bit Platforms
Time: 23:32 GMT Source: Techweb Posted By: Bob

Intel's settlement this week of Federal Trade Commission antitrust charges won't have any profound or immediate effect on the PC or workstation arenas, but could presage a subtle shift in the industry's movement to 64-bit computing.

Senators urge YK2 contingency plans
Time: 23:29 GMT Source: News.com Posted By: Bob

A group of congressmen are urging federal agencies to submit emergency plans for dealing with Y2K-related failures.

The price of 'Net access
Time: 23:28 GMT Source: News.com Posted By: Bob

Members of Congress are pushing new legislation that would officially bar federal regulators from imposing new charges on Internet access. The FCC, meanwhile, is working on its defense against a number of formidable foes.

Intergraph, Compaq won't fight FTC ruling
Time: 23:25 GMT Source: News.com Posted By: Bob

The companies say they won't file objections to the settlement in the Federal Trade Commission's antitrust case against Intel.

Dell to sell PCs with Linux
Time: 23:19 GMT Source: News.com Posted By: Bob

Dell Computer will install Linux technology on select PCs in a deal that could mark a broad new stage for the upstart operating system.

Teen arrested for AOL hack
Time: 23:10 GMT Source: Internet News Posted By: Bob

America Online says its safeguards worked when an 18-year-old high school dropout hacked into the company's internal computers from his bedroom.

AOL may cut up to 700 jobs
Time: 23:00 GMT Source: Internet News Posted By: Bob

Fresh off the finalization of its acquisition of Netscape Communications Corp., America Online Inc. reportedly plans to cut up to 30 percent of the browser pioneer's work force.

Real Networks aim to please
Time: 22:53 GMT Source: ABC News Posted By: Bob

Real Networks today moved to integrate its streaming media software with both America Online's instant messaging service and Microsoft's Internet Explorer browser, and to support an important Web broadcasting technology.

More than half of American homes have a personal computer, research firm says
Time: 22:52 GMT Source: Nando Posted By: Bob

More than half of all homes in the United States now have at least one personal computer, a leading market research firm said Thursday, citing a surge in sales the past two years led by falling prices and Internet fever.

Win98SE delayed to buy time for Windows 2000 Pro.
Time: 22:15 GMT Source: Computer News Daily Posted By: Dennis

Microsoft Corp. said Thursday it will offer an update to its Windows 98 computer-operating system by the fourth quarter in a move that analysts said buys time for the No. 1 software maker's Windows 2000 system.

Microsoft Patches Privacy Holes
Time: 22:11 GMT Source: Wired Posted By: Dennis

Microsoft responded to privacy concerns by posting software patches on its Web site late Thursday to stop its Office software from invisibly stamping a hardware identification number in users' documents.

GM Web site lets Spammers access Email Data
Time: 22:09 GMT Source: Wired Posted By: Dennis

Until today, spammers could tap into the personal data of more than 10,000 online sweepstakes entrants at Pontiac's site. The company promised that would never happen.

Web Standards Group "Disappointed" With MS IE 5
Time: 20:23 GMT Source: Newsbytes Posted By: Byron

Not everyone is pleased with the latest browser software rolled out by Microsoft Corp. The Boston-based Web Standards Project said it feels Internet Explorer (IE) 5 falls short on standards support, and in the process, forces Web developers to take extra measures in designing their content. The standards initiative contends that while IE 5 makes "marked improvements" compared to the previous version 4.0 release, the software still falls short of fully supporting key Web standards. The group asserted that in some instances the omissions could be considered "significant."

K6-III Vs. PIII
Time: 20:20 GMT Source: PC World/CoolInfo Posted By: Byron

PC World Tests out the K6-III and the PIII processors. Here is a snippet:

The K6-III may be great with standard business applications, but when you run the latest 3D shoot-'em-up, you could be the victim. In our graphics benchmarks, the K6-III-450 PCs that had been running like Pentium III-500s couldn't keep up with the average PII-450.

On the PowerPoint test, our least taxing graphics test, the K6-III systems came within striking distance of the Pentium IIIs. The CyberMax K6-III-450, the slowest K6-III-450 in our business application tests, finished this test in 156 seconds, only 9 seconds behind the average Pentium III-500 with the same NVidia TNT graphics chip.

The K6-III systems were significantly slower with our more demanding graphics tests. For example, in the Redline Racer game test, Compaq's pricey Presario 5600s-450 ran about 44 percent slower than the average similarly configured PII-450 PC we've tested. On the same test, the 450-MHz CyberMax Enthusiast fared only slightly better, trailing the PII-450s by about 30 percent. On the Director test, results were similarly unimpressive: The top-performing Compaq lagged behind the PII-450s by 11 percent

Microsoft OUT of IE5 CDs
Time: 17:31 GMT Source: ActiveWindows Posted By: Dennis

Today, I was watching the mail for an IE5 cd I had bought, on Saturday, I even paid the extra 5 bucks for the Express shipping method! Angrily, I thought I'd call the MS dept that's controlling this. I called their shipping phone #, and used their automated shipping status menu. I was prompted for my order number and it said "We have found 1 order matching your order number. We are sorry, we are out of stock on that particular product." Hmm... Out of stock for the IE5 cds and it just came out yesterday? Sounds like this is the reason they say "Please wait 8-10 weeks for delivery."

If you ordered an IE5 cd, please check your email for your email receipt, and included in that email is the phone number to call (1-800-485-2048), see if your order was processed.

We will keep you up to date on the IE5 cd problem.

UPDATE: We have received more information, that Microsoft lost about 10,000 orders for the IE5 cd, please call 1-800-485-2048 with your order number to see what's up with your CD. We just don't want people waiting for a CD that will never came. I would also like to remind everyone that I ordered my IE4 cd in August of 97, and got my IE5 cd at the end of October. So the best thing for you is to keep up with your order.

Microsoft Outlines Vision for Directory Scalability and Performance
Time: 14:38 GMT Source: Press Release Posted By: Byron

Microsoft Corp. yesterday announced its position on scalability and performance requirements for enterprise directory services. In conjunction with Compaq Computer Corp. and Cisco Systems Inc., Microsoft also released the results of tests that show that the Microsoft® Active Directory™ directory service of the Windows® 2000 Server operating system will scale and perform to meet the needs of customers ranging from Internet service providers (ISPs) to the largest enterprises.

ActiveWindows Mailing List Ready
Time: 13:52 GMT Source: ActiveWindows Posted By: Byron

We have finished work on our very own mailing list setup. You can now subscribe to either a HTML or a regular plain text version. The HTML mailing list has its very own design and layout and will be used daily to send out some of our top news, it will also be used if there is any breaking news we think you would like to know about.

Internet Explorer 5 FAQ Updated
Time: 12:01 GMT Source: ActiveWindows Posted By: Byron

As we mentioned yesterday, we will keep the Internet Explorer 5 FAQ up to date throughout the coming weeks. We have been scouring the IE 5 newsgroups and examining nearly all of your questions to see which ones are becoming the most asked.

Handhelds All The Rage At CeBit Show
Time: 10:36 GMT Source: News.com Posted By: Byron

It may not be as glamorous as Comdex, but manufacturers are using the big European confab to show off the newest in handheld and wireless devices.

Opera 3.60 Beta Released
Time: 10:30 GMT Source: Netigen Web Posted By: Byron

Opera Software has released the latest beta version of its popular alternative Web browser. Opera 3.60 Beta has been made available for public download. At the moment, specific changes in this release are not available -- however I assume it includes additional CSS and Java support as well as fixes for bugs in 3.51.
---
News Date: Thursday 18th March 1999
Today's Top Headlines: IE5 Released - K6-III Review - IE 5 FAQ - Korea Investigation - TweakIE 2.1 - Win 2000 B3 RC1 - News.Com - ZDNet - Kevin Mitnick - Web Accessories- MS DSL - Network Solutions - G2/AOL - IE5 Setup sites
---
News Date: Wednesday 17th March 1999
Today's Top Headlines: IE5 Released - Celeron 433 - Win 2000 Initiative - IE 5 - MS Publisher - Accessibility - Office 95 - Windows 2000 Compatibility - FTC - AOL/Netscape- Bill Gates - IE5 Chat
IE 5 Final On Microsoft Server
Time: 23:59 GMT Source: ActiveWindows Posted By: Dennis

While most IE5 Microsoft download servers don't have the ie5setup.exe we've found one that does! IE5 Final is now available. This is yet to be officially released by Microsoft, but its from MS server so it is the final.

IE 5 Final On Tucows
Time: 23:59 GMT Source: ActiveWindows Posted By: Dennis

While Microsoft still gets IE5 ready for release, Tucows has posted it! Tucows has posted the 24 MB version, the activesetup downloads 18 MB, we recommend waiting as this isn't the MS final. This is a modified version of IE5 final for Tucows, so its not the final thats on MS's servers, but its the same browser just some Tucows customizations. If you want the MS official one, wait, and we'll post the url to it as soon as its available. We will post when MS has posted their activesetup. If this doesn't install the components you want or it installs too many, you can add/uninstall them later after its installed. This has been confirmed FINAL! It is Internet Explorer 5.00.2014.0216.

Update: We've also received word that the IE5 final on Tucows does NOT have the radio tool bar or FTP functions, we will keep you posted. Please wait for the IE5 Final from Microsoft.

Internet Explorer 5.0 Countdown Chat
Time: 21:30 GMT Source: ActiveWindows Posted By: Dennis

Our chat will begin at 6 PM EST, that's 11 PM GMT. We will have some special guests including someone from Stardock Systems to talk about WindowBlinds. We will chat from 6 PM to the IE5 Release. This is one chat you do NOT want to miss!

Gates brags of digital record-keeping in book, contradicting key defense witness
Time: 20:50 GMT Source: Nando Posted By: Bob

Microsoft Corp. Chairman Bill Gates, writing in an upcoming book about the benefits of technology for business, appears to directly contradict a key witness for his company at its antitrust trial when he describes how Microsoft tracks important sales figures.

Java for the cell phone
Time: 20:43 GMT Source: Wired Posted By: Bob

Partners in British-based Symbian, the alliance between the world's biggest cell-phone manufacturers, said on Wednesday that the Sun computer language would become part of the standard operating platform for a new generation of mobile communications devices.

AOL-Netscape take leap of faith
Time: 20:42 GMT Source: ZDNet Posted By: Bob

Shortly after America Online Inc. revealed it would buy Netscape Communications Corp., AOL chairman Steve Case flew out to the Web software pioneer's headquarters to address its workers. The subject was hairy.

FTC approves Intel settlement
Time: 20:36 GMT Source: ZDNet Posted By: Bob

The Federal Trade Commission Wednesday approved a settlement of antitrust charges against Intel Corp. which prohibits the chip maker from withholding products from customers in most situations.

Microsoft Offers Y2K Patch For Office 95
Time: 20:09 GMT Source: News.com Posted By: Byron

With less than nine months to go before January 1, 2000, Microsoft has released a new set of Year 2000 fixes for its Office 95 applications suite.

Windows 2000 Compatibility Still An Issue
Time: 20:06 GMT Source: News.com Posted By: Byron

As Windows 2000 enters the last phase of testing, Microsoft is still hammering out compatibility guidelines for third-party software applications. The software giant plans to release a series of application guidelines in conjunction with the release of a final test version of Windows 2000, the company's bid for a larger chunk of corporate computing dollars. A third test version, or beta, of the Windows 2000 upgrade, formerly known as Windows NT 5.0, is due next month.

Developers Support Windows as Gaming Platform
Time: 20:03 GMT Source: Press Release Posted By: Byron

Today at the Game Developers Conference (GDC), Microsoft Corp. announced that independent software vendors are embracing the Microsoft® DirectX® 6.1 set of APIs, a mature and comprehensive set of system services in the Windows® operating system, making Windows a preferred platform for game development.

Windows Media Technologies Optimized For Intel Pentium III Xeon Processor
Time: 20:01 GMT Source: Press Release Posted By: Byron

Microsoft Corp. announced today that its Windows® Media Technologies will be optimized for Intel Corp.'s new Intel Pentium® III Xeon™ processor, resulting in significant time and cost savings for content providers and a sharper, smoother visual experience for end users. Microsoft plans for a future release of Windows Media Technologies to contain an updated MPEG 4 video codec that is optimized for the Pentium III Xeon processor.

Microsoft, Phone Manufacturers Preview Web-Enabled Telephones Powered By Windows CE at CeBIT
Time: 19:59 GMT Source: Press Release Posted By: Byron

Microsoft Corp., in conjunction with several telephone manufacturers, previewed Web-enabled telephones powered by the Microsoft® Windows® CE operating system at the CeBIT 99 trade show today in Hanover, Germany. Acer Inc., Daewoo Telecom Ltd., Panasonic, Philips and Vestel (information appliances division) demonstrated prototype Web-enabled telephones, which combine traditional telephone services such as voice messaging and caller ID with enhanced data capabilities such as Internet access and e-mail.

MS Takes On MP3 - Or Is That Takes Over?
Time: 19:55 GMT Source: ZDNet Posted By: Byron

Could Microsoft's unannounced MS Audio 4.0 be just the tip of a new end-to-end streaming audio system? Microsoft Corp. is breaking ranks and creating its own alternative to the MP3 digital music playback and recording standard, according to vendors and published reports. Microsoft could announce its MS Audio 4.0 technology as soon as its Windows Hardware Engineering conference in early April, according to sources. MS Audio 4.0 could potentially create music files that are about half the size of MP3 files and with more built-in protection against illegal downloads, say published reports.

Hotmail To Add Desktop Applications
Time: 14:55 GMT Source: News.com Posted By: Cliff

Microsoft chairman Bill Gates said in an interview the software company plans to boost the functionality of its Hotmail free email service, joining the growing trend of putting desktop applications on the Web.

Palm V Not As Powerful As Palm IIIx
Time: 14:43 GMT Source: 32Bits Online Posted By: Cliff

32BitsOnline.com has posted an article about the new Palm IIIx and the new Palm V. It compares and contrasts some of the highs that the Palm V brings, but also some of it's lows, compared to the IIIx.

No longer is it a guy thing. Of course, 3Com wouldn't be so politically incorrect as to say it's targeting women with the Palm V, but I will be. The Palm V's smooth curves, its slimness and even its shiny new casing are all geared towards making it aesthetically pleasing, not purely functional. So much the better to go with those Gucci heels, or that Channel handbag.
Although the Palm V has technological advances over the Palm IIIx -consider its long-awaited lithium-ion battery and cradle that acts as a charger - it has less "power."

Intel Takes The Wraps Off 550-MHz Xeon
Time: 14:43 GMT Source: News.com Posted By: Cliff

Intel boasts that the performance enhancements of the new chip, which will run at 500 MHz and 550 MHz and contain up to 2MB of performance-enhancing secondary cache, put it in the same class as Reduced Instruction Set Computing (RISC) chips, the powerful processors that run many high-end corporate servers and workstations. With this chip, Intel and the PC powers aim to take market share from companies that sell multiprocessor RISC and Unix operating system-based products, such as Sun Microsystems.

Microsoft Looks to Advance PC Accessibility
Time: 14:37 GMT Source: Press Release Posted By: Byron

In an effort to make computers and the Internet easier to use for people with disabilities, Microsoft Corp. today announced a series of grants to nonprofit research and educational institutions for original research in the field of PC accessibility. The international grant program, Exploring PC Accessibility: New Discoveries, was created in December to complement and extend the work Microsoft and other software and hardware vendors are doing to make computers easier and more useful for people with a variety of disabilities.

Microsoft Publisher Gets an "A" in Customer Satisfaction
Time: 14:36 GMT Source: Press Release Posted By: Byron

Microsoft® Publisher, the world's most popular business desktop publishing program based on the Windows® operating system, continues to lead its category in high customer satisfaction. A recent study by Griggs-Anderson Research revealed that Publisher 98 has a 92 percent customer satisfaction rating. In fact, Publisher has maintained a rating of 90 percent or higher throughout its past four releases, and Microsoft has worked closely with customers to help ensure continued success in the upcoming release of Publisher 2000.

Links and Search Updated
Time: 14:10 GMT Source: ActiveWindows Posted By: Byron

We have completed a couple of basic updates to the Links and Search pages, fixing a few problems and adding a few new features.

IE 5 Final CD's Start Arriving
Time: 13:11 GMT Source: E-mail Posted By: Byron

A number of people have started to receive their Internet Explorer 5 final CD's that they ordered direct from Microsoft's website. So for those of you who ordered one, keep a look out.

IE 5 Sneak Peek Shows News Content Features
Time: 12:55 GMT Source: News.com Posted By: Byron

When Microsoft unwraps Internet Explorer 5 Thursday with fanfare and festivities in Redmond, it will be showing off a browser with some new ideas on how to present Web content along with one or two others borrowed from the competition.

A copy of the new browser obtained by CNET News.com includes the innovations included in the IE 5 public beta, which Microsoft launched in November. It also comes with a few new bells and whistles first reported last month, along with a few surprises.

One of the major new features of IE 5 is its "Web Accessories" initiative. Web Accessories let third-party Web sites build extensions to the browser interface and serve, or "push," content to a separate pane no matter where the user surfs.

Microsoft Unveils Developer Education Initiative for Windows 2000
Time: 12:50 GMT Source: Press Release Posted By: Byron

Microsoft Corp. today introduced the Windows® 2000 Readiness Program for Applications and Developers. This program provides software developers worldwide with the resources they need to ensure that existing applications will be compatible with the Microsoft® Windows 2000 operating system and that future versions of applications will deliver new levels of reliability and manageability for customers. This program will begin with the beta 3 release of Windows 2000, which is scheduled for April.

Intel Celeron 433 to Arrive Monday
Time: 12:46 GMT Source: The Register Posted By: Byron

Sources close to Intel confirmed today that it will introduce its 433MHz version of the Celeron this coming Monday.

The 466MHz Celeron part is now expected to arrive in June. The 433MHz Celeron will cost around $165 at launch and will come in both Slot One and socket versions. But our sources tell us that Intel has now accelerated the death of Slot One Celerons and that by the middle of the year, only 370-pin Celerons will be available to both OEMs and the channel.

Intel refused to comment on unannounced products at press time. ®
---
News Date: Tuesday 16th March 1999
Today's Top Headlines: Win 98 2nd Edition - Pentium II PSN - Fastest CD-ROM - Dreamcast - NT Server - LDAP - ICQ - DRAM - AOL/Netscape Deal - Hackers - Novell - FPS2000 - Star Wars - Dow - WB 0.70 - Internet Access - Publisher 2000
Microsoft Publisher 2000 Details Released
Time: 22:23 GMT Source: News.Com Posted By: Dennis

Microsoft today detailed the latest version of its desktop publishing software. Priced at $99 as a standalone, Microsoft Publisher 2000 lets users create marketing and sales materials, like newsletters, brochures, or Web sites. Publisher 2000 also offers tighter integration with Microsoft Office that makes the product even easier to learn and use. Publisher 2000 also provides a publishing product with print-to-Web design features that makes it a valuable tool for businesses of all sizes.

Free Internet Access is here
Time: 21:23 GMT Source: Andover News Posted By: Dennis

Until now, it's been an Internet fact of life: No one roams the Web for free. But nothing is set in stone online, least of all access plans and their price tags. And monthly dial-up fees could go the way of the dot matrix printer if others keep giving away what America Online -- the world's biggest Internet provider -- is trying to sell.

WindowBlinds 0.70 Released
Time: 21:19 GMT Source: ActiveWindows Posted By: Dennis

WindowBlinds 0.70 is available for all Object Desktop Network Edition Subscribers. You can learn more about OB here. This is highly recommended, and although its 50 bucks, this includes WB free, and a LOT more things, including a program similar to Net.Medic, and a Notepad tool, both of these programs can add up to over 100 dollars. OB is a sure buy. We will be posting a WindowBlinds 0.80 review next week probably Monday or Tuesday. So get ready for that. So you know... WindowBlinds 0.70 is incredibly fast and its definitely foreshadowing that 0.80 will be a great release. WindowBlinds 0.80 is set for release next week.

Dow hits 10,000 First time
Time: 21:15 GMT Source: Wired Posted By: Dennis

After hitting 10,001.78 -- surpassing 10,000 for the first time in its 114-year history -- the Dow was down 15.54 points at 9943.23 in mid-afternoon trading. The rest of the market followed the blue-chip index back to more familiar territory.

Star Wars Digital Experiment
Time: 21:11 GMT Source: Wired Posted By: Dennis

That's the debate among moviemakers, distributors, and theater owners following George Lucas's announcement last week that he would release an all-digital version of The Phantom Menace on four screens and shoot Episode 2 of the Star Wars prequel entirely with digital cameras.

Creative Ships FourPointSurround FPS2000 Digital
Time: 20:03 GMT Source: Press Release Posted By: Byron

Creative Technology Ltd, and its wholly-owned subsidiary Cambridge SoundWorks, today announced the shipment of its latest speaker system, the FourPointSurround(TM) FPS2000 Digital. This incredible new digital surround sound system is a high-powered, high-output, four-channel multimedia sub-system that is ideal for the serious gamer. The FourPointSurround FPS2000 Digital is based on the highly-successful PCWorks(TM) FourPointSurround that has created a new category of multi-channel four-speaker system for the true 3D positional audio experience. The FPS2000 Digital provides significantly more power with a radically new subwoofer design and more powerful satellites. It includes a digital input for connecting to the Sound Blaster® Live! audio accelerator, making it the high-end standard for gaming and PC audio enthusiasts.

Novell hoping to steal a march on Microsoft
Time: 17:03 GMT Source: Techweb Posted By: Bob

Windows 2000 may get a run for its money with the unveiling of two Novell products at the company's Brainshare event in Salt Lake City, Utah this month.

Disgruntled employees are newest kind of hacker
Time: 16:50 GMT Source: CNN Posted By: Bob

With the dawn of more business than ever being done over the Internet, companies will have to be aware of the new 21st century hacker -- disgruntled employees.

AOL - Netscape floodgates set to open
Time: 16:40 GMT Source: ZDNet Posted By: Bob

America Online Inc.'s acquisition of Netscape Communications Corp. is almost a done deal. On Friday, the Justice Department gave the $9 billion deal the green light, and Wednesday, Netscape shareholders are expected to vote in favor of the merger. So what happens next? According to analysts, stand by for a flurry of announcements on AOL's next moves in e-commerce.

ICQ ensnared in free speech debate
Time: 16:40 GMT Source: News.com Posted By: Bob

ICQ users who choose to screen out "objectionable" messages may think they are simply blocking the seven dirty words or other sexually explicit material.

Samsung starts 256 megabit DRAM production
Time: 16:36 GMT Source: News.com Posted By: Bob

That makes the South Korean chipmaker the first company to begin mass production of the high-capacity DRAM (dynamic random access memory) chip, Samsung said in a statement. Samsung plans to produce between 2 million and 3 million such chips this year, worth a projected $200 million to $300 million in sales revenue.

Report: States to seek Microsoft overhaul
Time: 16:32 GMT Source: News.com Posted By: Bob

Nineteen state attorneys general, who joined the federal government's antitrust suit against Microsoft, said if they win the case, they want a revamp of the software giant, according to reports.

AOL, others may not back U.S. privacy plans
Time: 16:30 GMT Source: News.com Posted By: Bob

America Online, Walt Disney, and other companies won't endorse a U.S. Commerce Department plan to bring U.S. companies in line with European Union privacy rules, according to reports.

Microsoft Publishes Open Directory-Synchronization Interface
Time: 15:30 GMT Source: Press Release Posted By: Byron

Microsoft Corp. today announced it has published the specifications for a flexible LDAP-based control, called DirSync, for enabling synchronization of information between heterogeneous directories. Microsoft published the specification as a nonstandards-track Internet draft submission to the Internet Engineering Task Force (IETF). Microsoft is making specification freely available, without license, for use by anyone.

Windows NT Server Is the No. 1 Internet and Intranet Web Server Platform
Time: 15:28 GMT Source: Press Release Posted By: Byron

Microsoft Corp. today announced that over 1 million Internet sites now use the Microsoft® Windows NT® Server operating system as their Web server platform. This unprecedented momentum is further evidenced by the results of a new IntelliQuest Inc. report, which found that Windows NT is the most frequently deployed corporate Internet platform. Forty percent of all corporations have Windows NT Server with Internet Information Server (IIS) installed up from 33 percent 9 months ago. Microsoft Windows NT Server with IIS is also the leading corporate intranet platform for 47 percent of corporate intranets, up from 41 percent 9 months ago. In addition, Windows NT Server is the leading e-commerce platform. Netcraft's February 1999 SSL Server Survey found that Windows NT Server with IIS has 36 percent of all the third-party-certified SSL Internet sites. SSL technology is used by e-commerce sites to provide secure transactions.

Microsoft Announces Windows CE Toolkit for Dreamcast
Time: 15:26 GMT Source: Press Release Posted By: Byron

Microsoft Corp. today announced that the Microsoft® Windows® CE Toolkit for the Sega Dreamcast home video game system is now available to licensed Dreamcast developers. The Windows CE Toolkit for Dreamcast provides a full-featured development environment including optimized DirectX® libraries for 3-D graphics, sound and input, as well as built-in communications support designed to provide Internet access and networked multiplayer gaming. The flexible development environment of the Windows CE operating system also maximizes programming productivity by delivering for the first time the benefits of the Microsoft Visual C++® development system to the world of console development.

Windows 98 - Second Edition
Time: 13:08 GMT Source: ZDNet Posted By: Byron

Looks like what we mentioned about 3 months ago is starting to filter through to everyone else. Here is a snippet from ZDNet:

Microsoft Corp.'s forthcoming Windows 98 refresh will be more than just a routine point-release update to the operating system. The Service Release -- which has evolved into a combination of Microsoft's planned Windows 98 Service Pack, plus its expected Windows 98 OEM Service Release -- is now being called Windows 98 Second Edition, sources said.

Whether Microsoft will end up selling Windows 98 Second Edition at retail is not certain, but some OEMs say they expect Microsoft to do so.

Worlds Fastest CD-ROM Drive
Time: 10:59 GMT Source: GA Source Posted By: Byron

Kenwood Technologies announced that it has signed an OEM Agreement that will enable Compaq Computer Corporation to offer Kenwood's 52X TrueX CD-ROM drive in their Presario, Prosignia, and Deskpro PC lines.

The 52X TrueX is the world's fastest CD-ROM drive. Unlike so-called max CD-ROM drives that reach top performance only on the outermost tracks of the disc, the Kenwood 52X TrueX CD-ROM, based on TrueX technology from Zen Research, delivers an unprecedented typical transfer rate ranging from 6750 KB to 7800 KB per second across the entire disc.

Compaq PCs with Kenwood's 52X TrueX drives will be available on March 15, 1999. Customers can purchase Compaq computers with Kenwood's 52X TrueX CD-ROM either directly online from the Compaq web site, from their local Compaq Authorized Reseller, or from their Compaq sales representative.

Finding Your Pentium II PSN Could Be A Tricky Business
Time: 10:53 GMT Source: The Register Posted By: Byron

A reader who is a chip architect told us today that finding processor serial numbers (PSNs) on .25 micron Pentium IIs is not necessarily easy.

He said: "The bus multiplier is in that same PIROM [as the serial number] and while there is an interface to the PIROM it isn't accessible without some fancy hardware work. I can confirm your other source is correct [about processor serial numbers being in .25 micron PIIs.]"

He added: The serial number and bus multiplier value (among other things) is written into the PIROM after the chip has been bonded out/packaged. The testing unit determines what the speed of the processor is and then writes the serial number information along with bus multiplier into the PIROM. A simple mistake in the test software would give the wrong value to the PIROM bit that allows the serial number to be read by the CPU."
---
News Date: Monday 15th March 1999
Today's Top Headlines: Internet Explorer Section - Gecko - Linux Office - MS MP3 Killer - Articles Updated - SBN + MSDN Unite - TNT2 - Office 2000 - Win NT Patch - Netscape Stocks - Netscape publisher - Telephone Alliance - Intel - Go2Net - Sony & NBC - New Equip - Anti Hacking - Viruses - Y2K Bug - Nullsoft Sued - FCC - ATI - Site News
---
Read more of the past months news in our News Archive for March.
Do you have any Windows based news? Just Remember To Get In Touch!