DirectX
ActiveMac
Downloads
Forums
Interviews
News
MS Games & Hardware
Reviews
Support Center
Windows 2000
Windows Me
Windows Server 2003
Windows Vista
Windows XP



News Centers
Windows/Microsoft
DVD
Apple/Mac
Xbox
News Search



ActiveXBox
Xbox News
Box Shots
Inside The Xbox
Released Titles
Announced Titles
Screenshots/Videos
History Of The Xbox
Links
Forum
FAQ



Windows XP
Introduction
System Requirements
Home Features
Pro Features
Upgrade Checklists
History
FAQ
Links
TopTechTips



FAQ's
Windows Vista
Windows 98/98 SE
Windows 2000
Windows Me
Windows Server 2002
Windows "Whistler" XP
Windows CE
Internet Explorer 6
Internet Explorer 5
Xbox
Xbox 360
DirectX
DVD's



TopTechTips
Registry Tips
Windows 95/98
Windows 2000
Internet Explorer 5
Program Tips
Easter Eggs
Hardware
DVD



ActiveDVD
DVD News
DVD Forum
Glossary
Tips
Articles
Reviews
News Archive
Links
Drivers



Latest Reviews
Xbox/Games
Fallout 3

Applications
Windows Server 2008 R2
Windows 7

Hardware
iPod Touch 32GB



Latest Interviews
Steve Ballmer
Jim Allchin



Site News/Info
About This Site
Affiliates
Contact Us
Default Home Page
Link To Us
Links

News Archive
Site Search
Awards



Credits
©1997-2012, Active Network, Inc. All Rights Reserved.
Please click here for full terms of use and restrictions or read our Light Tower Privacy Statement.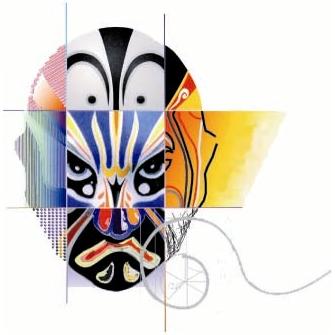 Technical Info
This is the bit that makes the difference between something like the GeForce 2 card and the GeForce 4 card.
NVIDIA nfiniteFX TMII Engine
The NVIDIA nfiniteFX II Engine incorporates dual programmable Vertex Shaders, faster Pixel Shaders and 3D textures. The nfiniteFX II Engine gives developers the freedom to program a virtually infinite number of custom special effects to create true-to-life characters and environments. An example of the nfiniteFX II Engine in use would be the fur in the Wolfman Demo that you can download from nVidia.
Accuview TM Antialiasing
The NVIDIA Accuview Antialiasing (AA) subsystem tackles difficult antialiasing problems by providing a unique and flexible technology architecture that delivers high-quality graphics at unbeatable levels of performance. For the first time, end users can choose high-resolution antialiasing as their default display mode, without suffering any performance degradation in their favorite games and applications. An example of this is when you are playing games and you see what are called jaggy lines where is looks like a set of steps instead of a straight line.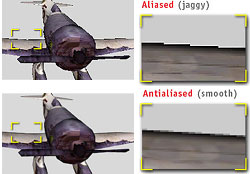 Lightspeed Memory TM Architecture
LMA II boosts effective memory bandwidth by up to 300%. Radical new technologies including Z-occlusion culling, fast Z-clear, and auto pre-charge effectively multiply the memory bandwidth to ensure fluid frame rates for the latest 3D and 2D games and applications. In plain English LMA II gives you better performance and quality.
That is some of the specifications of the card, but for the full spec here is the list:
Integrated nVidia GeForce4 Ti series the most powerful GPU.

Supporting 128MB high-speed 128bit DDR RAM/SDRAM memory.

NVidia nView TM Display Technology provides flexibility and control for using multiple displays.

Dual Programmable Pixel product surface details never before seen on the desktop

Integrated hardware transform and lighting engine.

Integrated 32-bit colour and 32-bit Z/Stencil Buffer.

Integrated Cube environment mapping, and true reflective bump mapping.

Multibuffering (double, triple, quadruple) for smooth animation and video playback.

AGP 2X/4X supporting and Execute Mode, Easy Plug- and-Play AUTORUN installation From CD-ROM include.

Support High-Definition Video Processor (HDVP).

Gainward's EXPERTool TM utility for customized performance enhancements and efficient desktop management. Performance enhanced, accelerated software drivers for all major operation systems and APIs.

Video-out support (NTSC/PAL) TV system. It can provide best-of-class TV-out functionality at 1024x768 resolutions.

Support LCD output with DVI connect, the resolution up to 1600x1200.